While Google may be the most popular search engine in the world, it also offers businesses a lot more than just SEO value. Not only can you have streamlined Gmail mail accounts and separate groups and addresses, but Google Drive is a great tool that every business can, and likely will, utilise at some point in time.
For those of you who aren't familiar with the Google suite of services, Google Drive is essentially a combination of Dropbox and Microsoft Office.
It gives you the opportunity to free up some of your hard drives and upload and store items on the Drive, as well as organise through folders, create online Google Docs (Word), Google Sheets (Excel) and Google Slides (Powerpoint).
There are also functions for forms, drawings, maps and sites, but we'll go into that a bit more in our advanced guide (so keep an eye out!).
We use Google Drive here at Easy Weddings, but if you're not already using it here are a few things you can do straight away.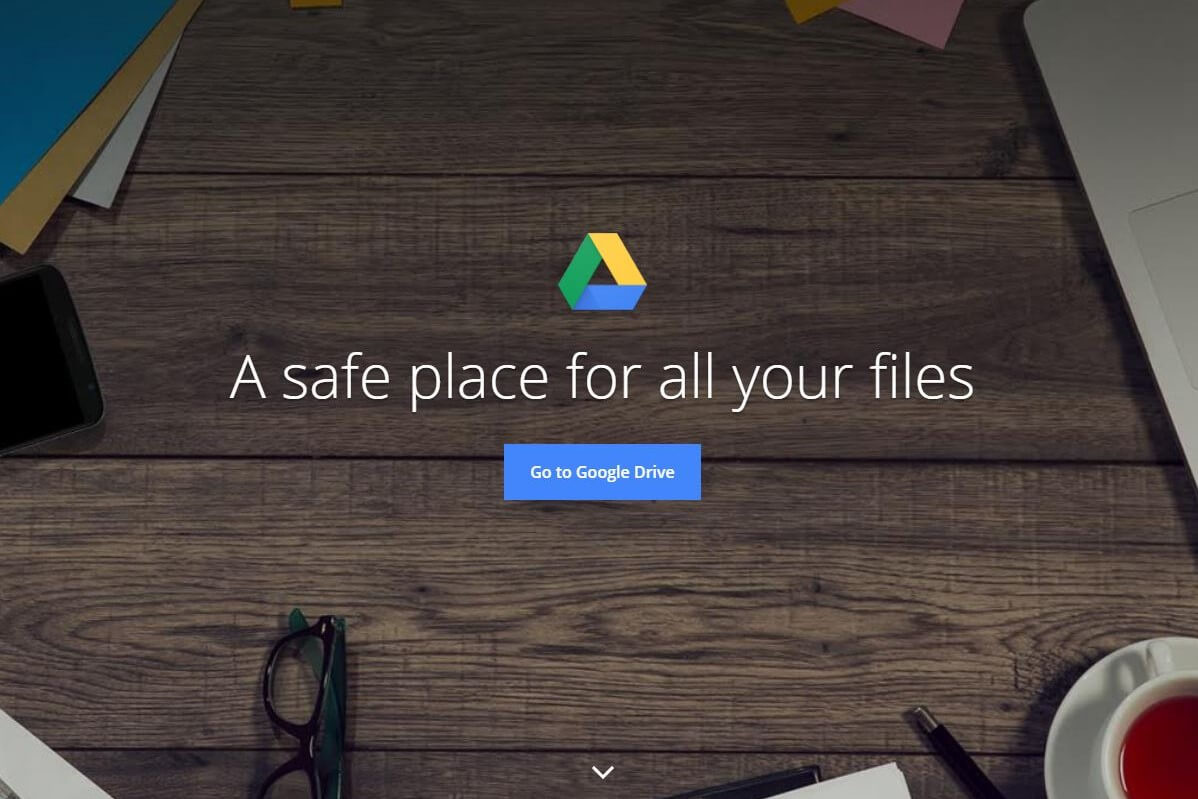 Share files and folders with associates or couples
One of the great functions on Google Drive is that you can share your chosen folders, files and documents with other people who might need to see them or approve them before that document is finalised. This could be a great use for celebrants for example, who are working on ceremonies and wording with their couples. Or photographers who want to share photos with their couples.
The best part is that they don't need a Google account to be able to access them.
You can change the sharing functions on any document or folder that you want, keeping it private, sending via a link, or just emailing directly to another business or couple. It's a great way to keep track of what everyone is working on as well as make sure everyone is working on the same document of the business.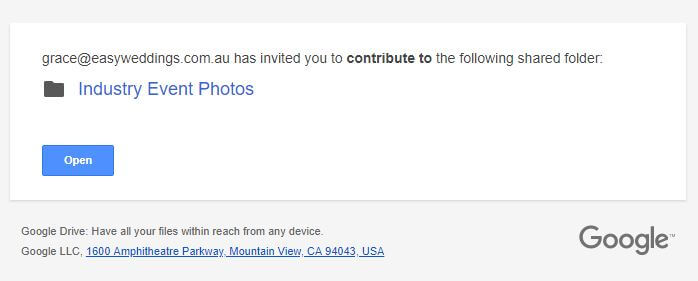 Keeping an eye on changes
One of the most frustrating processes of editing is when you have several people in the same group working on the same document. Keeping track of what version everyone is up to and making sure that everyone is working on the most recent version can be a nightmare.
The last thing you want to do is put a heap of work into a design for a couple and then have to do half of it again because they've made their changes to the wrong version.
There are three really useful tools for managing this: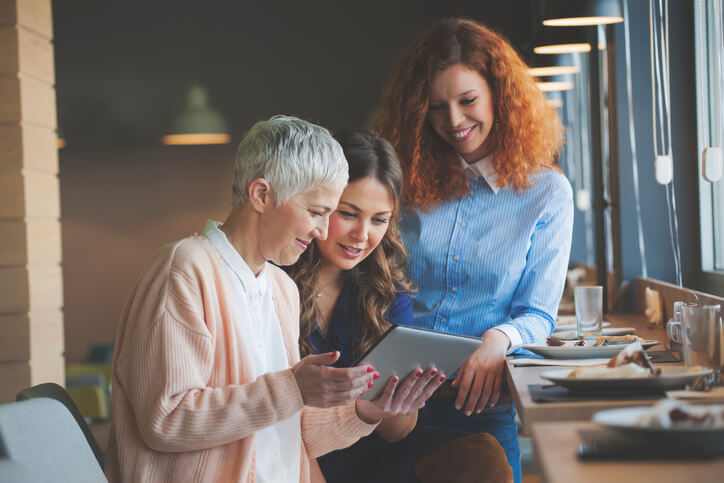 Version History
Popping open the left-hand file tab and searching through 'vision history' means you can see what edits people have made, how many versions of the same document you've been working on, as well as what has been changed.
It's a great way to keep track of all of the different edits and bits and pieces that people add in along the way.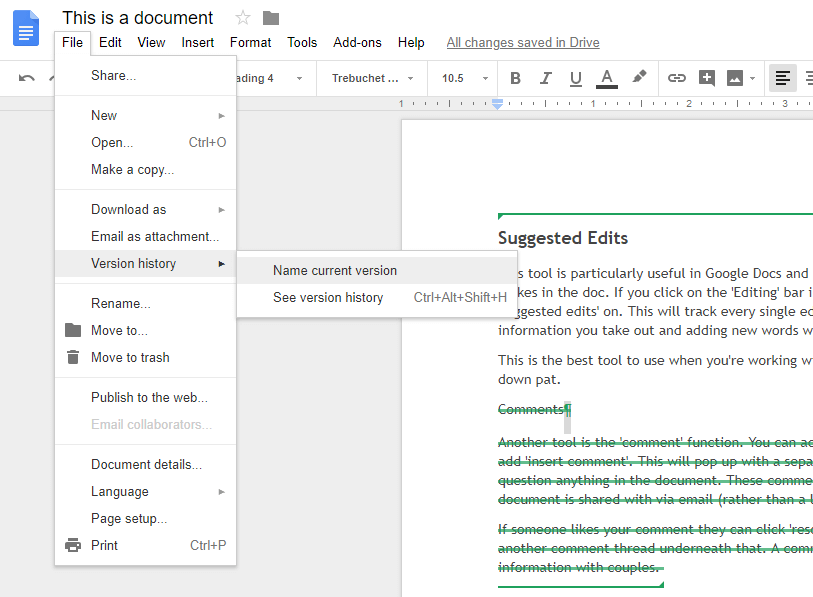 Comments
Another tool is the 'comment' function. You can access this using the right click on your mouse and add 'insert comment'. This will pop up with a separate comment box and your name if you want to question anything in the document. These comments will also be sent to everyone who the document is shared with via email (rather than a link).
If someone likes your comment they can click 'resolve' or if they question it themselves, add another comment thread underneath that. A comment is a great tool for checking up on facts and information with couples.

Suggested Edits
This tool is particularly useful in Google Docs and marks every single edit yourself or someone else makes in the doc. If you click on the 'Editing' bar in the top right of the Doc you can click 'suggested edits' on. This will track every single edit or change you make, scratching out the information you take out and adding new words without getting rid of the original copy.
This is the best tool to use when you're working with lots of text and getting the right wording down pat.
You can accept or deny suggested edits with the tick or cross in the margin.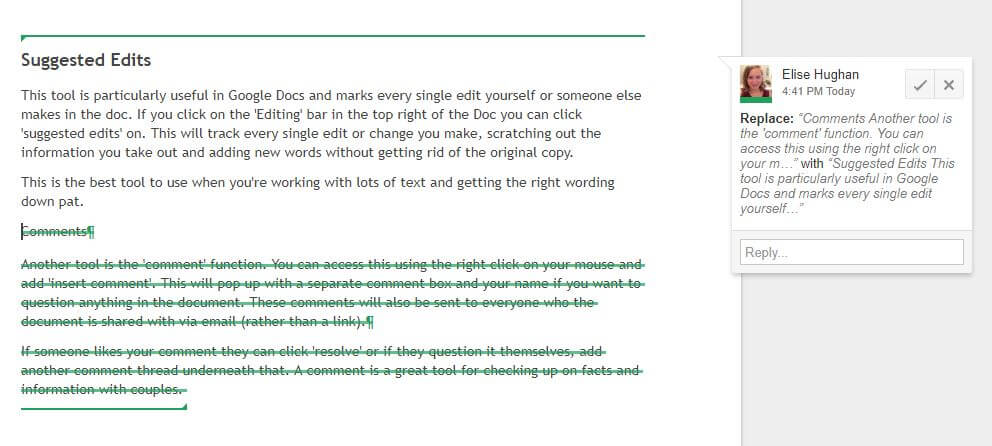 Folder and file storage and organisation
Like Dropbox, Google Drive can be used to store folders, files and documents that you might not want taking up space on your hard drive. The bonus of this is that you can organise everything in folders and share those folders with specific people.
So it's now even easier to upload photos or documents to clients and have them organised in specific couples, locations or even wedding dates. Plus you can then share everything with the couple involved because they're online.
You can also 'star' folders and files you access a lot or that are particularly important.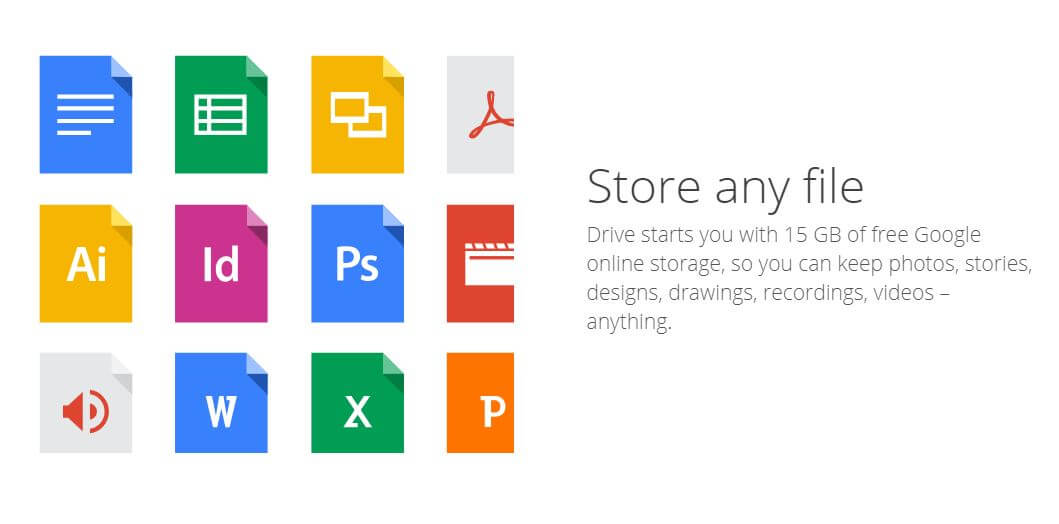 It's free and easy to use!
Like most of Google's other services, Google Drive, Docs, Sheets and Slides are all free to use! Which gives is a one-up on Microsoft Office. However, if you are using Google Drive frequently as a storage function it might be worth investing in more online space.
Google also has a great Drive app for your mobile which means you can manage your docs from anywhere.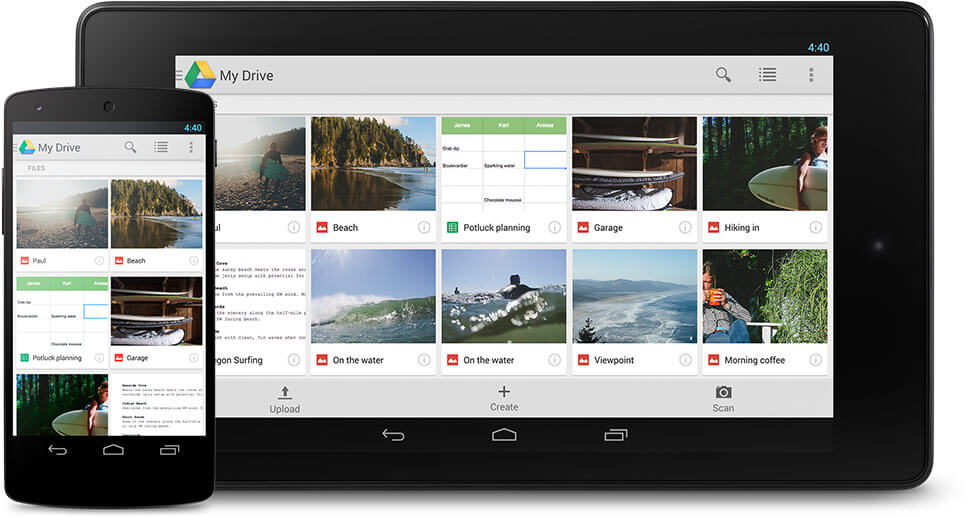 Read about more advice for your business here.