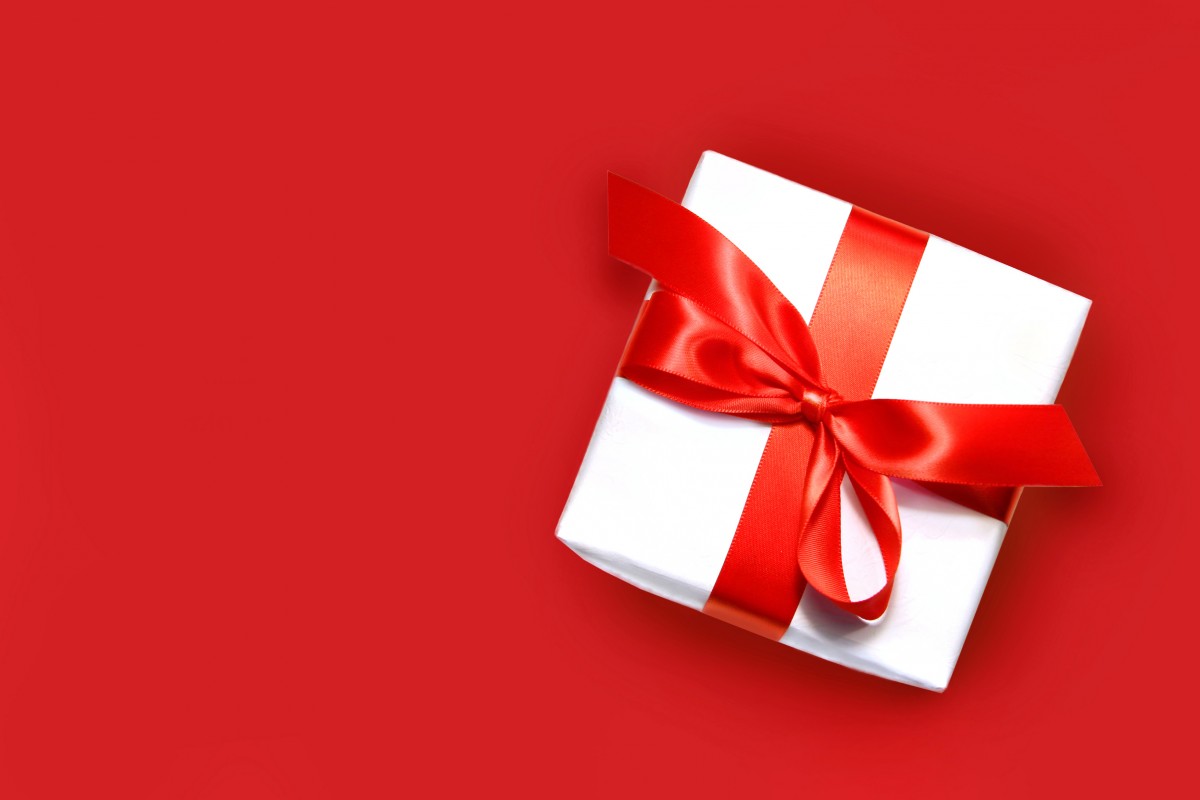 Christmas is a time for family, friends, togetherness and giving. Fortunately for retailers, this giving equates to a welcome spike in sales. In the wedding world, there are a handful of businesses whose products or services don't directly translate to Christmas, but that's no excuse for not embracing the spirit, taking advantage of seasonal promotions and fostering relationships with past and present clients. Try these 10 tips for bringing some cheer to your daily business operations this December.
1. Online
Create Christmas themed banners for your website promoting limited time discounts encouraging buyers to purchase before the season ends. They might not be planning on buying a wedding dress Christmas gift, but if you're throwing in a free veil until December 24 it might be all the incentive they need to purchase now. Website footers can also be customised and adding a Santa hat to your logo and email signature are novel approaches to getting festive.
2. In-store
Anybody can pull off a Santa hat, so get your team in theme in the lead up to Christmas. Decorate your shop window with Christmas decals, add fairy lights to attract attention after hours, erect a tree, hang a reef on the door and play carols for as long as your team can take it. We suggest a mix of traditional and contemporary, with your regular music thrown in to save staff from losing their Christmas marbles.
3. Video
Clearly this is a big budgeted marketing campaign for a global brand, but there's something every retailer can take away from this video: give freely, surprise customers when they least expect it, and enjoy the viral nature of your kindness. Creating your own Christmas video to distribute across emails and social media doesn't have to break the bank. The low budgeted hand held type will be well received and reminiscent of the cliche Christmas morning video.
4. Email
Offer subscriber-only discounts or free shipping to newsletter recipients and make them feel appreciated. Check if your email provider offers Christmas themed templates to save you time and money customising your own festive icons and graphics.
5. Social Media
Have a graphic designer create a customised Christmas Facebook header image with a personalised festive greeting from you and your team. Crowdsource images from your followers by running an ugly sweater competition encouraging fans to upload pictures, and be sure to post a few happy snaps of you and your staff over the silly season to give your business a personal touch.
6. Staff
Happy staff perform better and make more sales. If you manage a team, start a Secret Santa where every person receives an anonymous gift on their last shift before Christmas break. Be mindful of budget and set a humble limit so people don't feel financially burdened. Alternatively, arranging a small gift for each staff member from the company shows you appreciate your people and value their contribution throughout the year.
7. Party
Why not throw a work Christmas party? If the budget allows, a small bar tab for staff is a festive gesture. You could extend the invitation to clients (or limit to VIPs) and include family of staff – the more the merrier! Christmas light looking is an alternative family friendly, free activity for staff bonding to get everybody in the spirit and spend some time outside the store without the pressures of work.
8. Charity
Give customers an added incentive to part with their cash by donating a percentage of profits during the Christmas season to a charity of your choice. Let customers know in your newsletter, place signs in-store and announce it across your social media to let everybody know your business is committed to helping those less fortunate in what should be a time of celebration for everybody.
9. Christmas cards
There's nothing like receiving a handwritten card. This alone is impressive, but giving them a gift voucher will knock their Christmas socks off. Use a tracking code to measure the effectiveness of online sales as a result of the promotion and create urgency by placing a time limit on the offer. According to studies by the US National Retail Association, 61% of gift card recipients spend more than the total value of the gift card, so it's possible you'll double your investment. Keep in mind Australia's wonderfully multicultural population. Just be mindful that not everybody celebrates Christmas in the traditional religious sense, so cards with generic Christmas symbols can be enjoyed by all.
And don't forget to send cards to your clients or customers. You could always create a fun digital Christmas card or just a thoughtfully decorated email.
10. Sponsorship
If there is a community event like carols being held in your area inquire about sponsorship packages and opportunities to get your brand seen in exchange for a financial or physical contribution. Consider if the event audience is appropriate for your product, weigh the investment against the exposure and decide on an appropriate level of sponsorship.
Getting in the Christmas spirit doesn't have to be a huge financial drain. Simple things like having a bowl of candy canes on the counter, draping some tinsel across the doorway or substituting your normal wrapping paper with Christmas paper may be small gestures, but it's the thought that counts!