Royal Botanic Gardens – Harbour View Lawn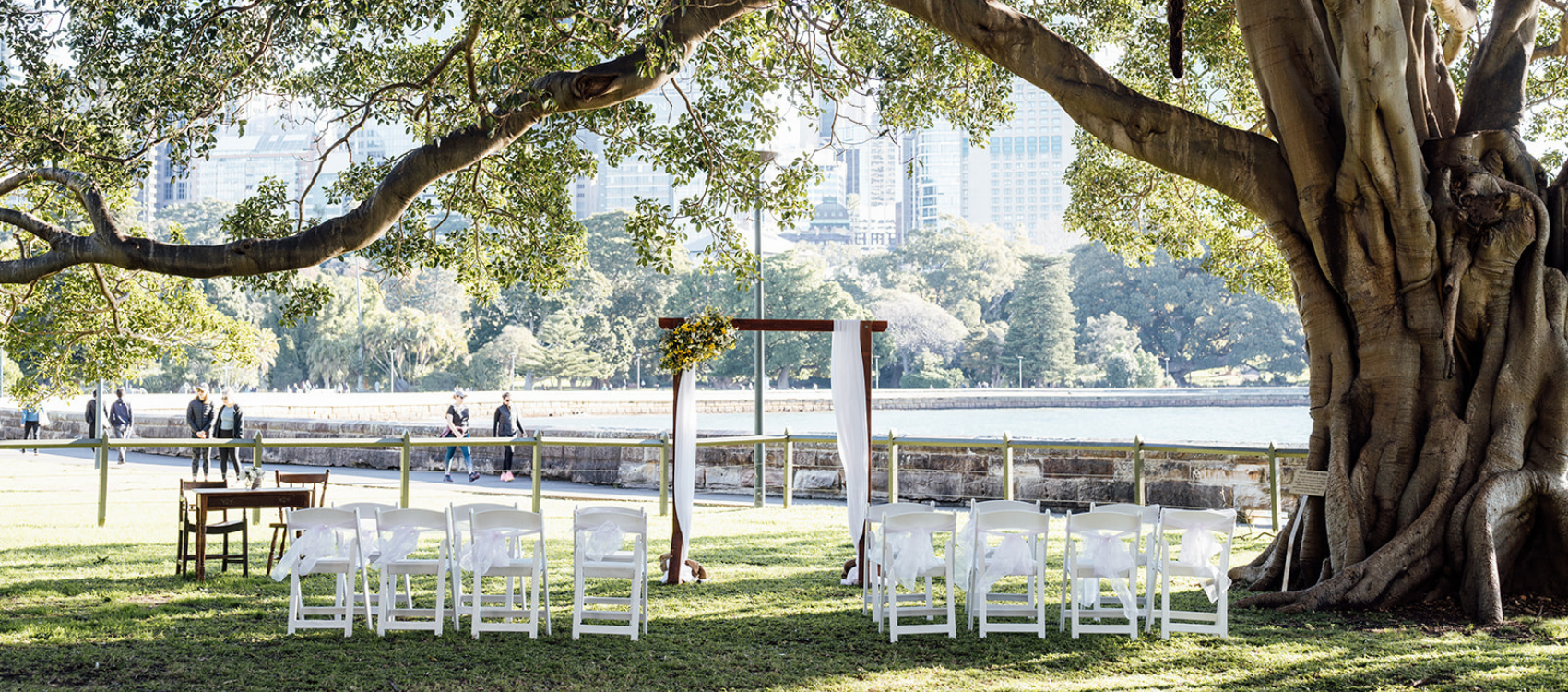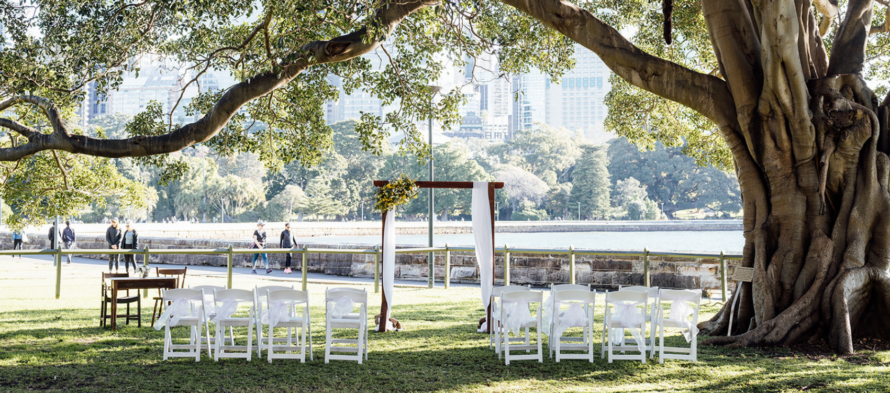 Fees: P.O.A.
Address: Mrs Macquaries Rd, Sydney, Sydney, 2000, NSW
Contact
Name: Events Office
Email: events@rbgsyd.nsw.gov.au
Website: View Website
You will be swept away by the glistening water views framed by the beautiful, old shady fig tree.
This manicured lawn is located on the edge of Farm Cove and has one of the best views of the Opera House and Harbour Bridge, on the most popular wedding lawn in Farm Cove.
You can follow up your ceremony on the Harbour View Lawn with a stunning reception at one of these 10 venues in Sydney.