At the risk of sounding like a TV cliche tagline that is never actually said in the show, winter is coming. But just because the days are getting colder doesn't mean that life stops. We still have to go to work, and some of us still have weddings to plan or attend!
One thing that we haven't quite figured out yet is how to dress appropriately for the weather. While the guys can don a suit and tie and be comfortable enough, there are very few formal dresses available that can also pull off the stockings and boots look. And sometimes jackets just don't cut it in the colder months.
If you are hosting a winter wedding and worried about the weather ruining your day, there are a few ways to make sure that yourself and your guests are staying warm and comfy throughout the day. So here are our top winter wedding tips to give you one less thing to worry about before the big event.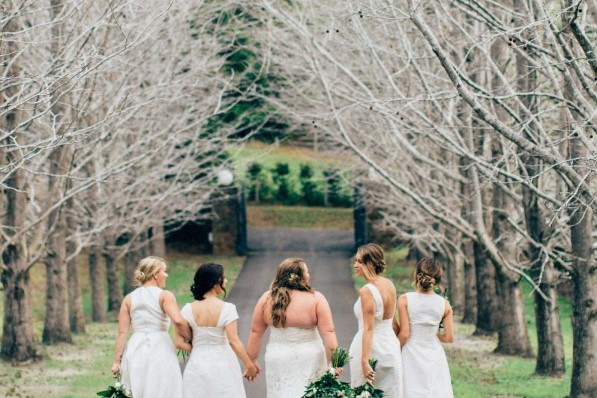 Fill some baskets with blankets
Who doesn't love coming home from work and wrapping themselves in a blanket on the couch during winter? Just because you're not at home doesn't mean that blankies aren't the perfect wedding accessory for your guests. It's becoming more and more commonplace for outdoor venues or cafes to have blankets available, so there's no reason that you can't replicate this on your big day.
Particularly if your wedding is outdoors or in a drafty venue, set up some blanket stations for guests to wrap themselves up in if it gets warm. Ladies will particularly love being able to cover their legs if it's cold or there's wind chill, and there's something very sweet and homey about a group of your best pals all rugged up together in the same blanket.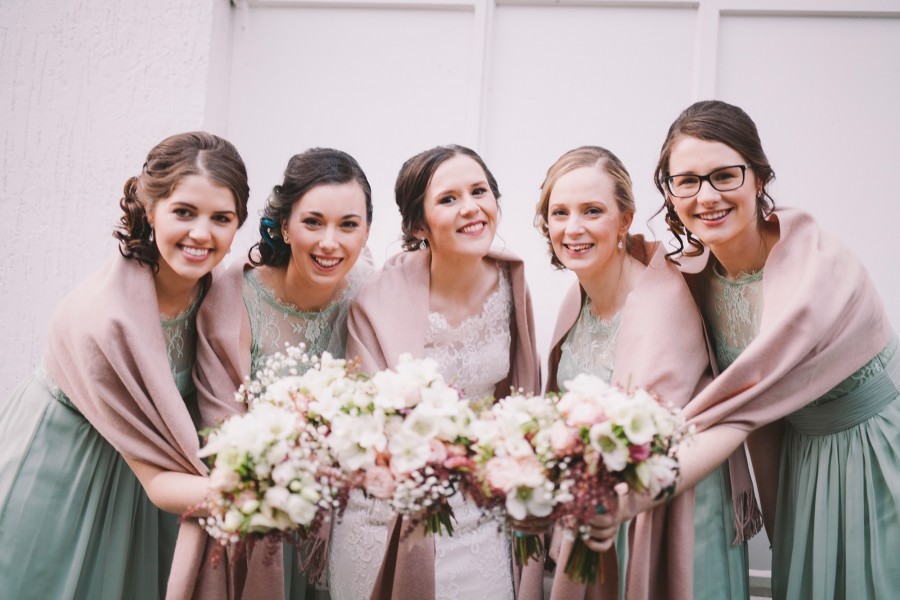 Get the hot drinks flowing
While most weddings have tea and coffee available on the tab or after you've cut the cake, consider getting some warm drinks that your guests can get stuck into during the earlier stages of the event.
We love the idea of booking a hot chocolate, coffee or tea cart to have readily available for guests to order as they want. Even just wrapping your hands around a warm mug can make you feel warm!
Of course, your warm drinks don't just have to be of the non-alcoholic variety. You can also organise vats of mulled wine or mulled cider to help warm the bones. I'm still dreaming about the mulled wine infused with white chocolate I had three years ago, so your wedding will be sure to stand out with some of these delicious treats!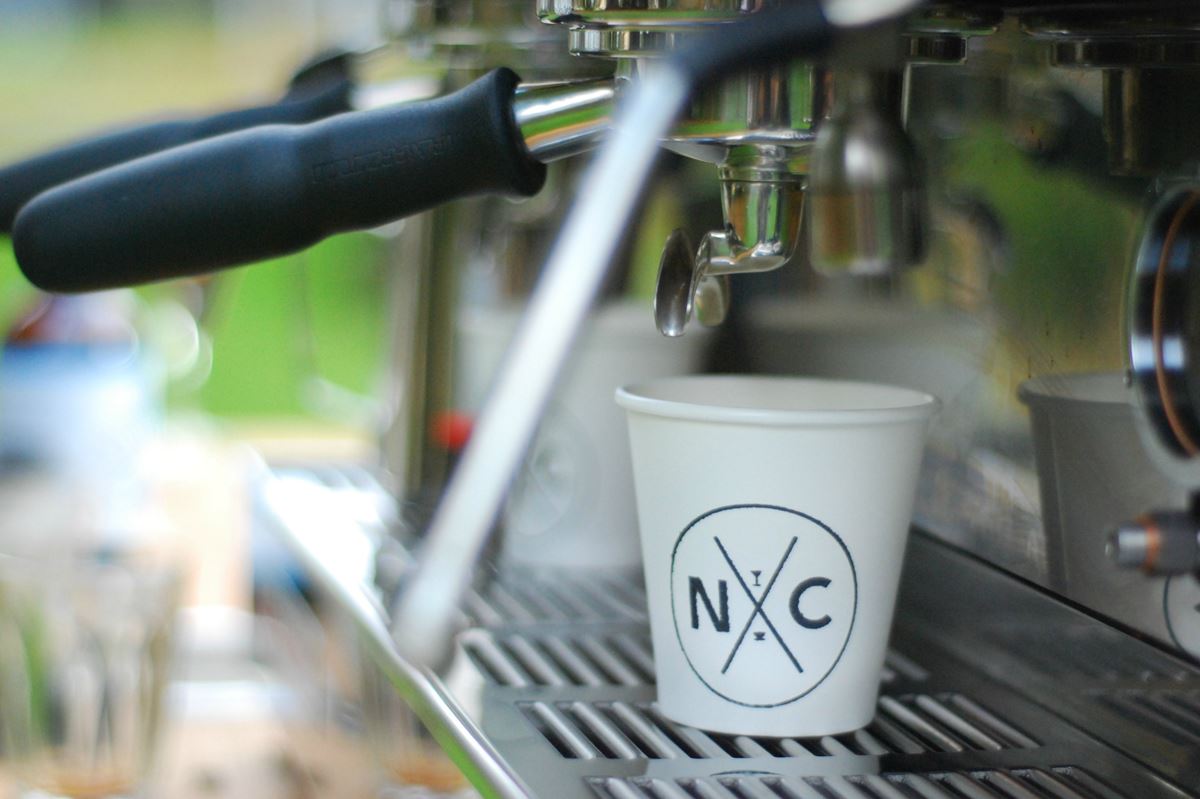 Make sure your guests can stay dry
There's nothing worse than getting wet and having to spend the rest of the day in damp clothes that just won't dry properly! Unfortunately in Australia rain is a lot more likely than its more romantic cousin snow, so make sure that your guests have some way to stay dry if the weather does turn.
Even if you do have a wet weather option, we also suggest organising umbrella stations where guests can grab cover for when they're going to or from your venues. Or if you want the full coverage look, order some ponchos for your guests! You don't have to go fully down the festival poncho route though, there are actually places where you can order personalised ponchos for your day! Have a bit of run with it and get your hashtag imprinted on your plastic ponchos. What's more romantic than seeing 100 people wearing your name as you tie the knot!?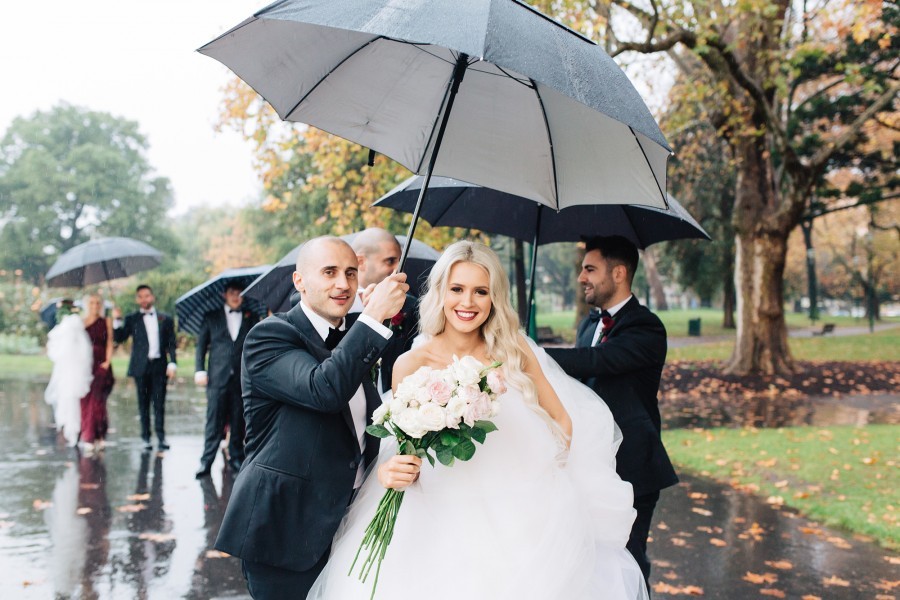 Have an umbrella and coat station
No one wants to have to put their wet coat or jacket on the back of their chair then have to lean against it for the rest of the evening. Have a designated area where people can hang up their wet gear and leave their umbrellas.
Not only will this mean that the chair covers you paid so much for aren't hidden by jackets, but it also reduces the risk of water drips and potential slip hazards all over your venue.
Organise hot food and desserts
We always hear about soup and salad being the 'traditional' entree option at a wedding. Do your guests a favour and go for the warm option when it comes to food. Warm canapes, entrees and mains will go a long way to keep your guests warm and comfortable throughout the day. And that goes for your as well!
Don't forget your dessert options as well. Ice cream is delicious, but it's not always what we want to chow down on when it's the middle of winter. Heavier desserts like pudding or waffles will help keep your guests toasty. There are so many options as well when it comes to booking hot food trucks for the day too. Delicious!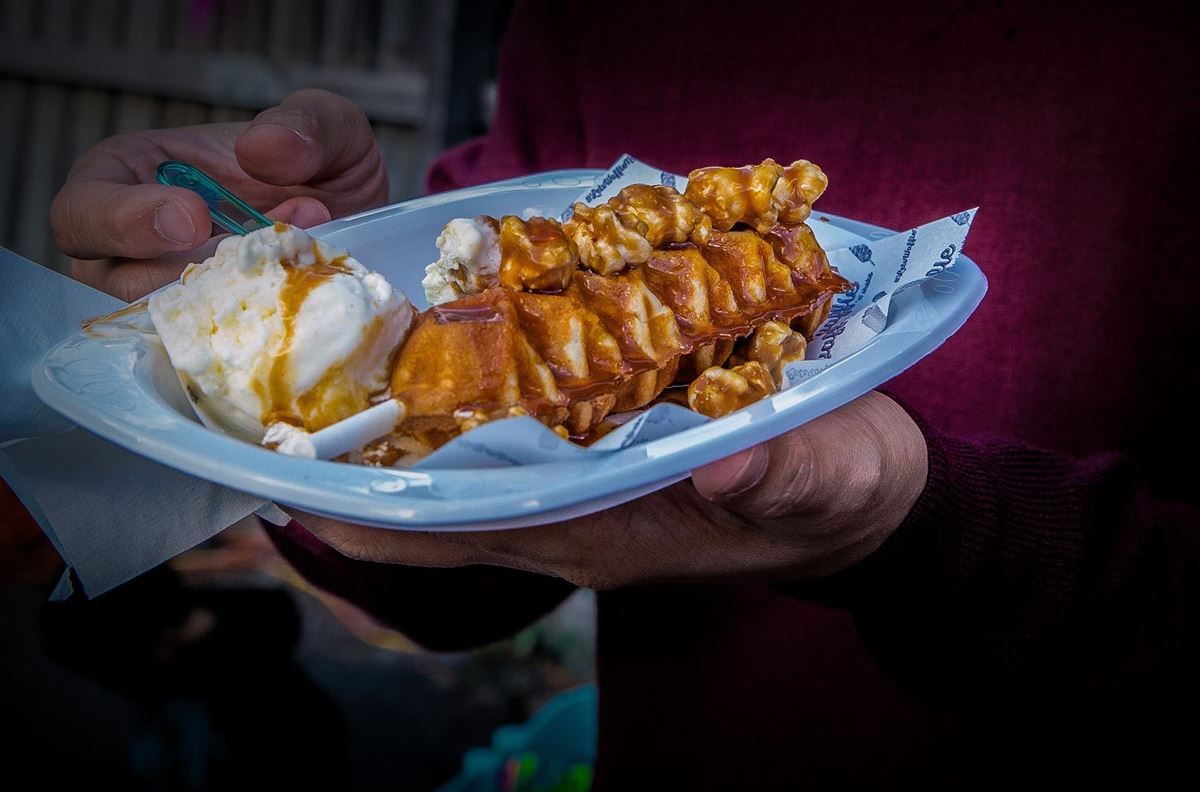 Stay on top of the weather
One of our best winter wedding tips is to stay on top of the weather before your big day. Winter can be temperamental. You can get cold but sunny days, warm days with a chilly winter breeze, or the downright wet and miserable days.
Of course, there is an app for everything and you can now get customised weather forecasts for your big day. Keeping on top of what the weather looks like in the fortnight before your wedding can help you prepare for what the day has in store. It also gives you the opportunity to let your guests know what they can expect!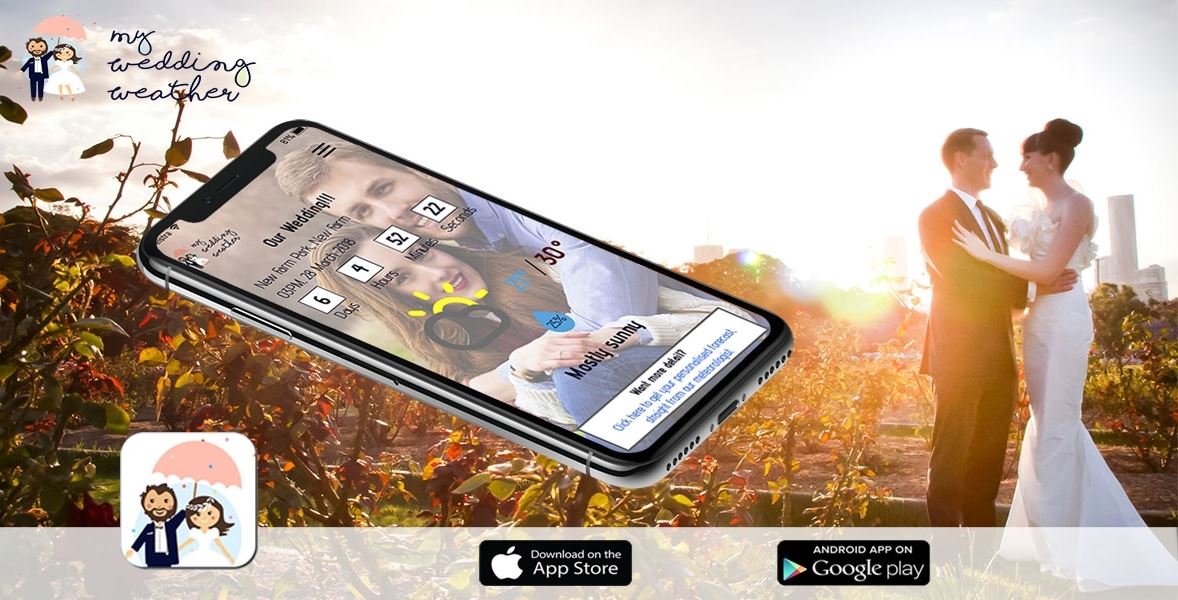 Work with the theme
If you are having a winter wedding then make the most of it! Winter Wonderland and Christmas in July themes are a great idea to make your wedding stand out from the crowd. They're also very adaptable towards features such as fairy lights and big warm coats.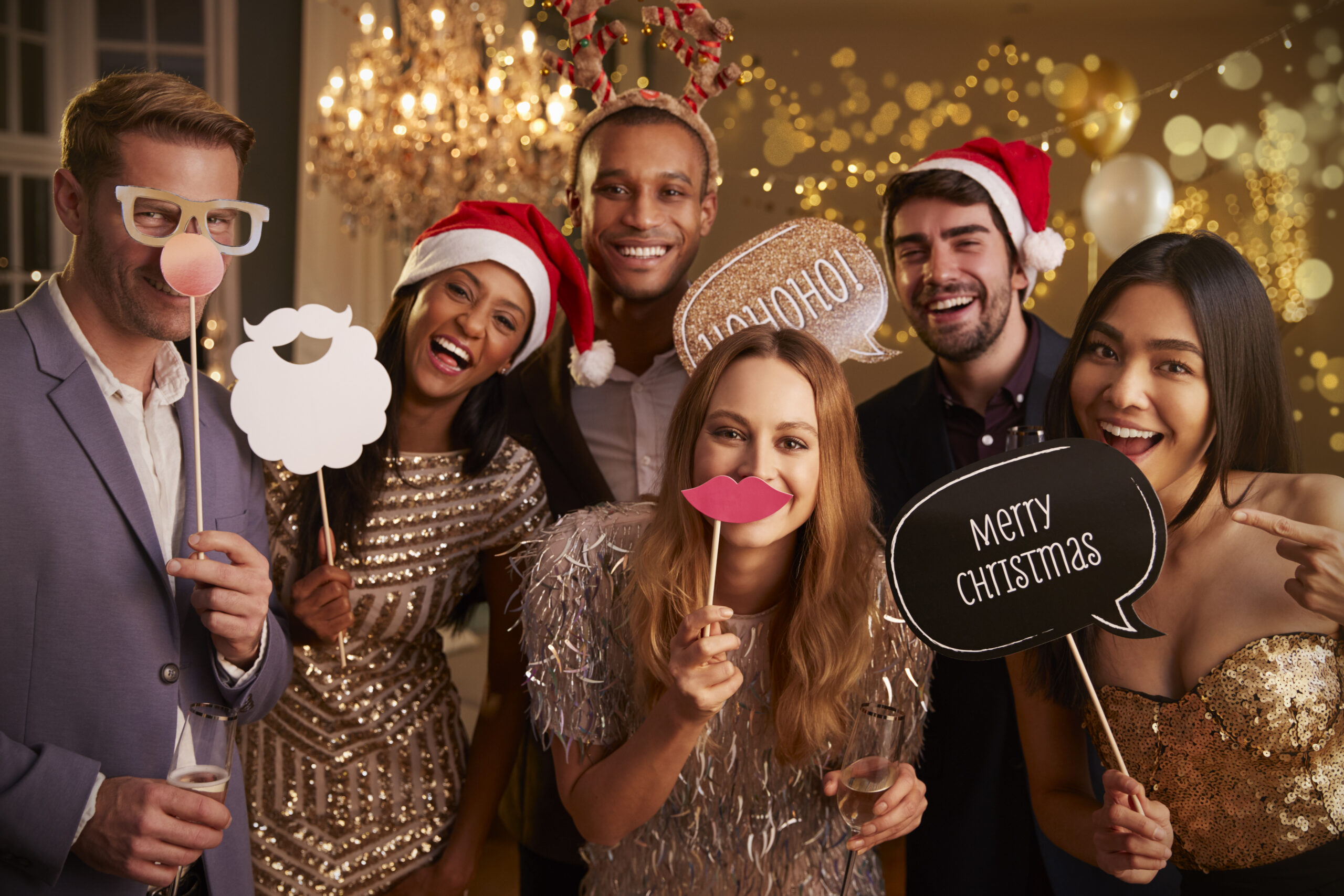 Set up a fire pit
This might not be the ideal set up if you're booking a traditional venue, but for those with country-style venues or having a wedding on your own private property consider setting up a fire pit for your guests to mingle around.
Not only does it give you a nice, natural source of winter heat but there's also the added benefit of being able to toast marshmallows on it. Who doesn't want to toast marshmallows, while wrapped up in a blanket and drinking hot chocolate on their wedding day? Sign us up!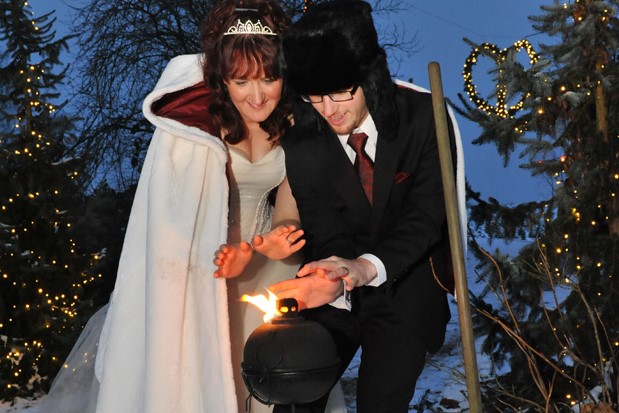 String up some fairy lights
Everyone knows that it gets darker earlier in winter. But you might not have considered how this will impact the vibe of your day and your wedding photos.
We love fairy lights, and in this case, we absolutely disagree that less is more. Adding lots of fairy light, or other lighting features, to your venue can make it seem cosier even when it gets dark before 6. Having yellow lighting rather than white light will also make the area feel more warming.