When it comes to stationery, you might be considering just whipping out the glitter glue and making a solid attempt at Microsoft Word yourself. Surely this is something you can skimp on, right? I mean… You could. But we are going to be honest, stationery experts are magicians. Here's why it's worth investing in quality wedding stationery suppliers for your wedding invitations.
It's one of the only elements you can keep forever
Like wedding photography and videography, stationery is an item you can keep forever from your wedding. You can have it framed, even. Even the other stunning elements like cake, food, wine, flowers, and styling, can't really be saved for the future.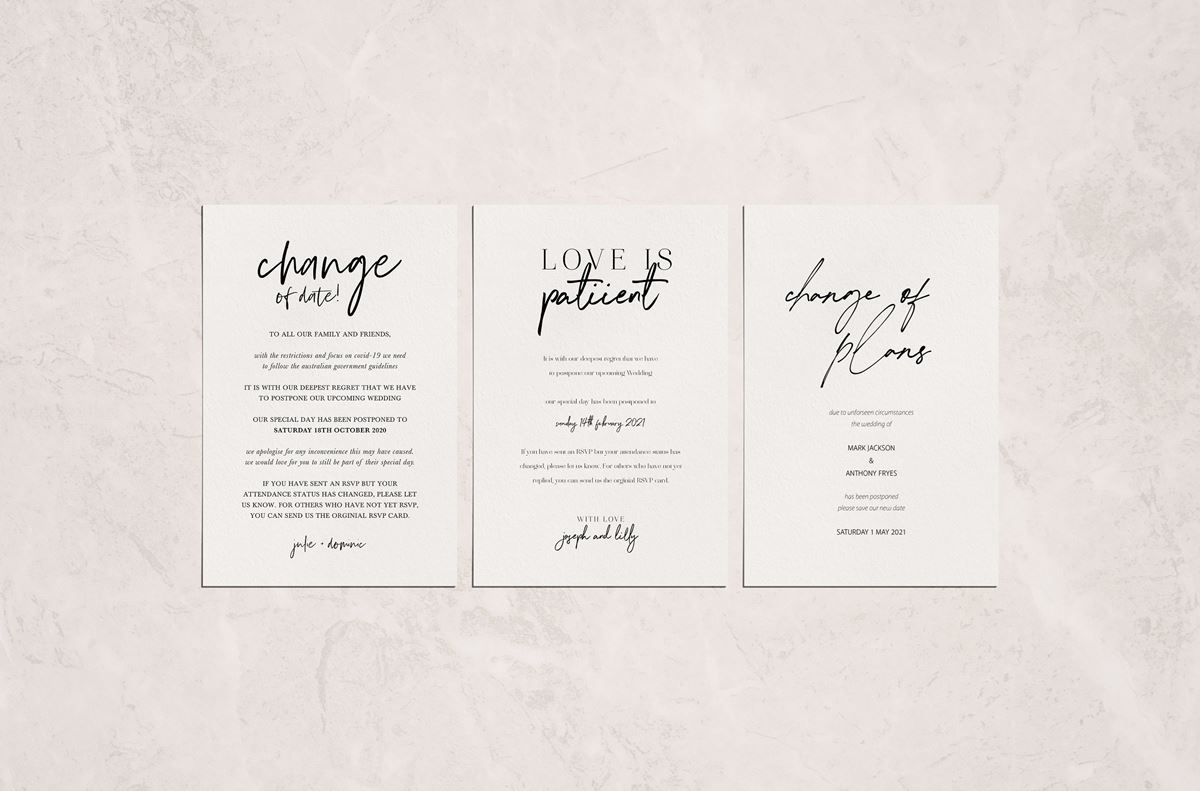 It's the first thing people learn about your wedding
The invitation, or save the date in some cases, is the very first physical item your couples see, touch, and learn about your wedding. It gives them an indication of your wedding style, your colours, and your overall theme. They really set the tone of your wedding day, and are likely something that people will proudly display in their home and see often (who else puts them on the fridge?). It really ignites the excitement of your wedding day to all of your guests.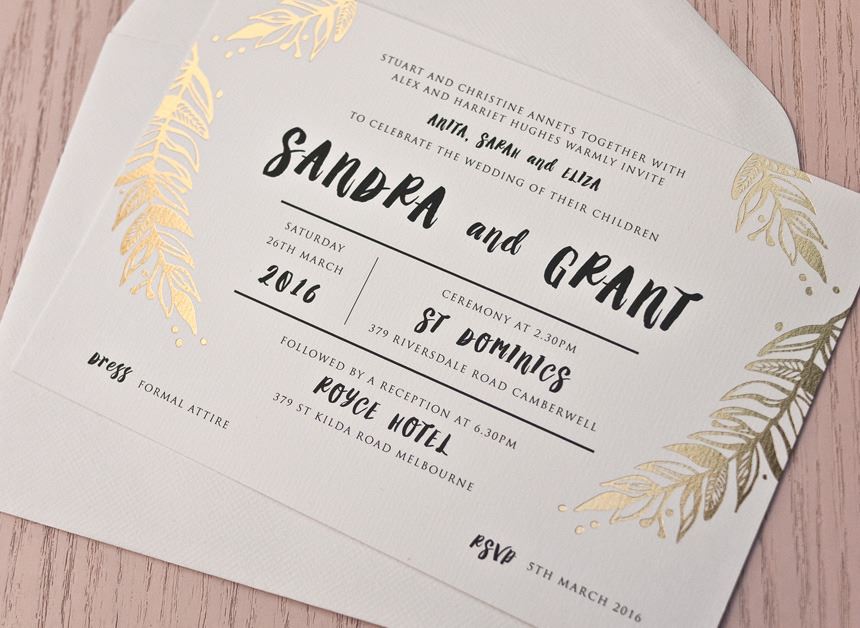 Custom invitations mean they are unique to you
Custom invitation design means that they are as unique as you are. An invitation expert, paper lover, and designer extraordinaire is exactly who should be producing the most important paper product(bar your marriage certificate) you will ever have in your lifetime. If you want certain colours, foiling, calligraphy, or design elements, then an expert can make it all happen with no stress on your end. According to Lahra McNab of Lala Design, "Our focus is always on you, making sure your experience is stress-free and creative. We're here to guide you and make sure everything turns out better than perfect."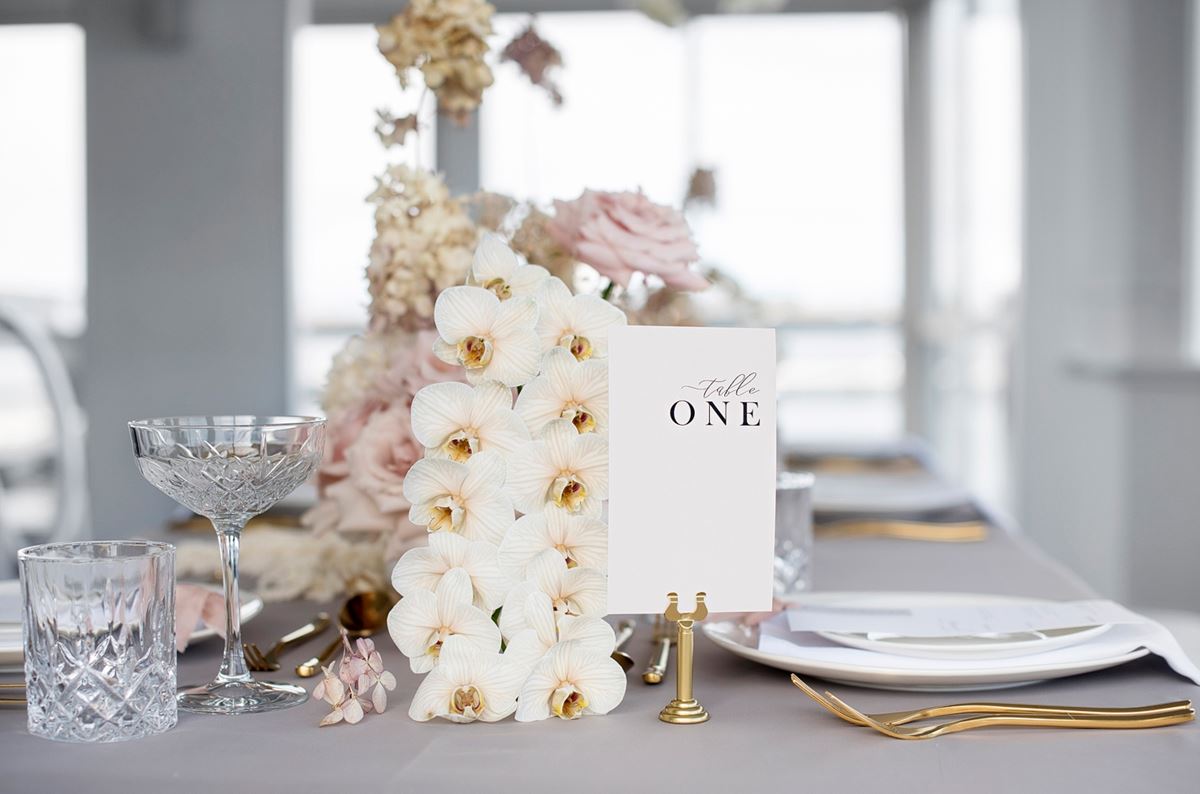 You can have all of the stationery of your entire wedding match
From menus to place cards to invitations and even your welcome sign… it can all match and be completely cohesive if that's the look you're after. Below is an example of a stunning seating plan created by Chicreative.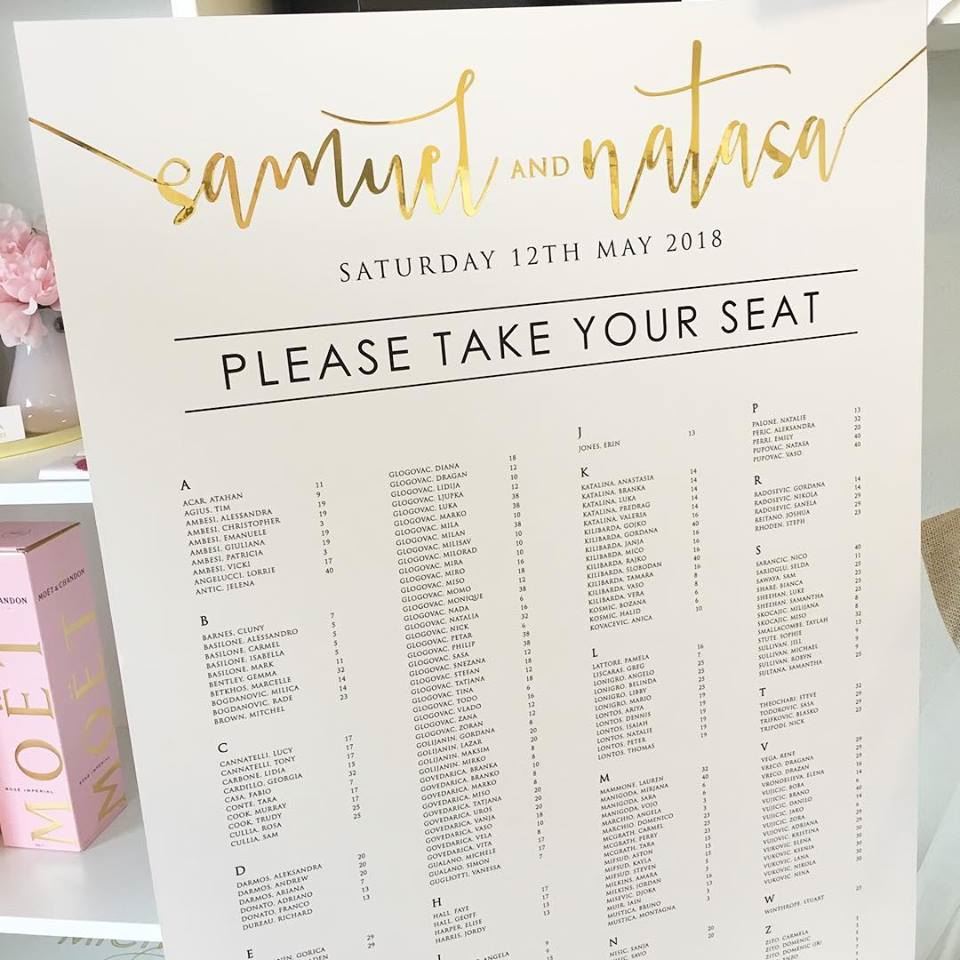 Have you heard of letterpress?
If not… you're missing out! Letterpress is the ultimate luxury in invitations. Type and decorations are pressed into the paper to give deep impressions in a process known as debossing (yep, kind of like the opposite of embossing)! The result? An ultra tactile, ultra-luxurious invitation. Letterpress is also sometimes used for business cards and greeting cards as well. According to Fentonink:  "nothing beats the unique, tactile feel of letterpress wedding invitations, printed by hand, on our vintage Heidelberg printing presses. We print on rich, thick 450gsm, cotton card, or why not upgrade to our super-thick premium 600gsm cotton." Divine.