As if to offset the growing trend for bright, bold wedding colour schemes, pure white weddings are big news this season. White is a great wedding theme at any time of year, and can create a fresh and classic overall look.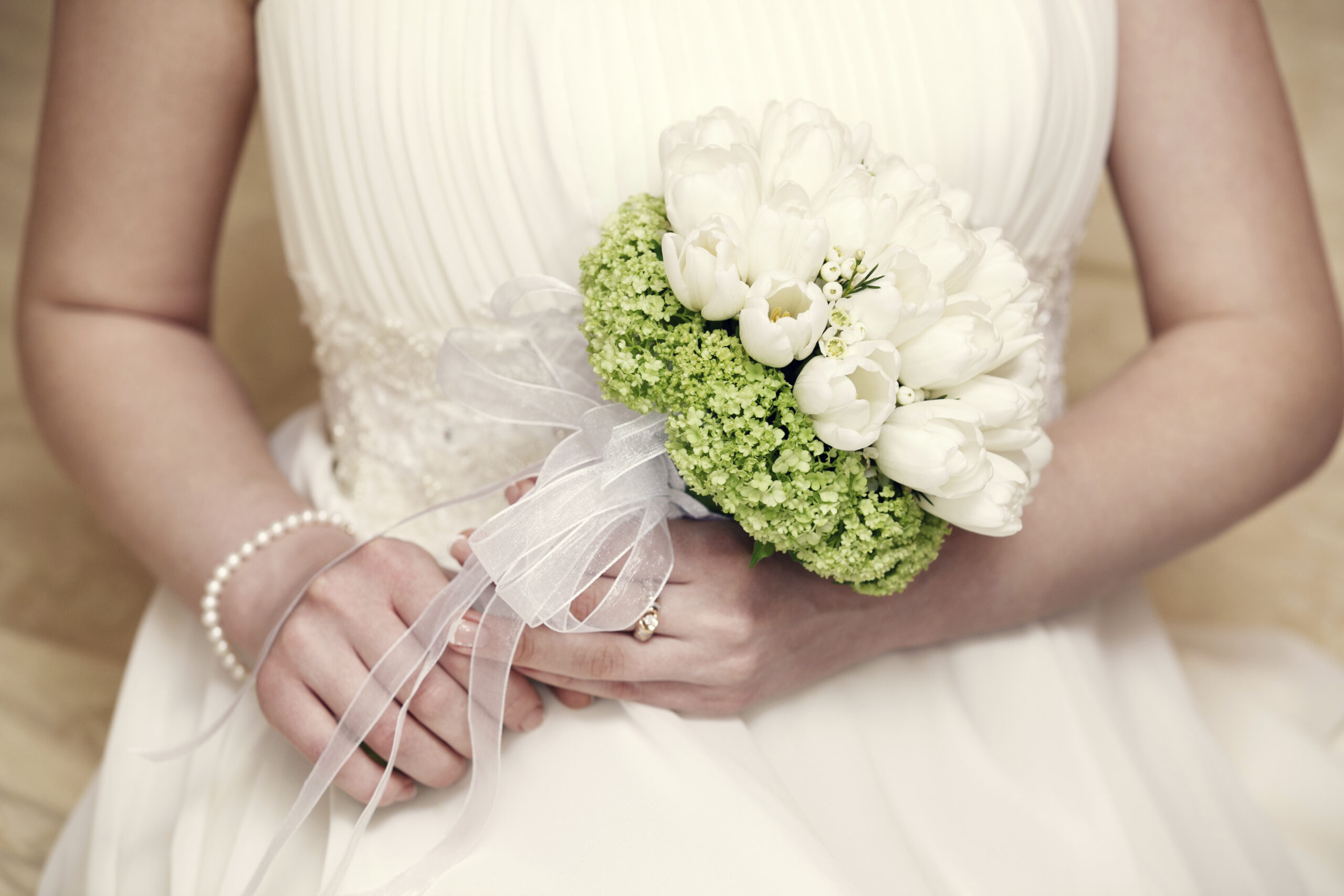 Here are some great ideas for a white themed wedding:
White outfits for the bridal party
Although tradition says that brides should marry in white, most actually wear a shade of ivory or cream on their wedding day. A pure white dress can be very striking, especially when accessorised with silver or black, but be careful if you want to wear pure white as it can be a little stark against some complexions. If your skin has cool undertones, meaning you generally look better in silver than gold, and you look great in colours like blue purple and hot pink, you should be able to pull off a pure white dress.
There are a number of ways your groom can dress in white. He could go the whole hog and hire a white morning suit, or wear a white tuxedo for ultimate sophistication. If you are looking for a more subtle outfit, a grey morning suit with white accessories and a white buttonhole is an elegant look.
It may not be conventional, but it's fine for your bridesmaids to wear white dresses. Just make sure the skirts aren't floor length to prevent them looking too bridal; white cocktail dresses are a great option. The current trend for metallic accessories works beautifully with white bridesmaid dresses.
Complete the look by hiring white vehicles to transport your bridal party. Whether you choose a white limousine, a classic white Bentley, or fairytale horse drawn carriage, your wedding car will be in a lot of your photos and should match your wedding theme.
Decorate your venue in white
White flowers are not hard to come by, and white roses, paperwhites, and gypsophilia make beautiful wedding arrangements. If you have a large budget for wedding flowers, orchids and calla lilies are fashionable options.
It may be hard to find a venue with predominantly white decor, but some modern restaurants are decorated in this way. Holding your reception in a marquee is perhaps the easiest way to achieve an overall white look, but whatever colour your venue is you can add white table cloths, chairs and candles. More unusual white accessories could include white birdcages, lanterns, or spray painted tree branches decorated with white ornaments.
If you are aiming for a totally white theme you may need to add interest by including a variety of textures such as glass, ribbon and feathers. Alternatively you could use an accent colour that won't detract from the pure white look; silver is a good option.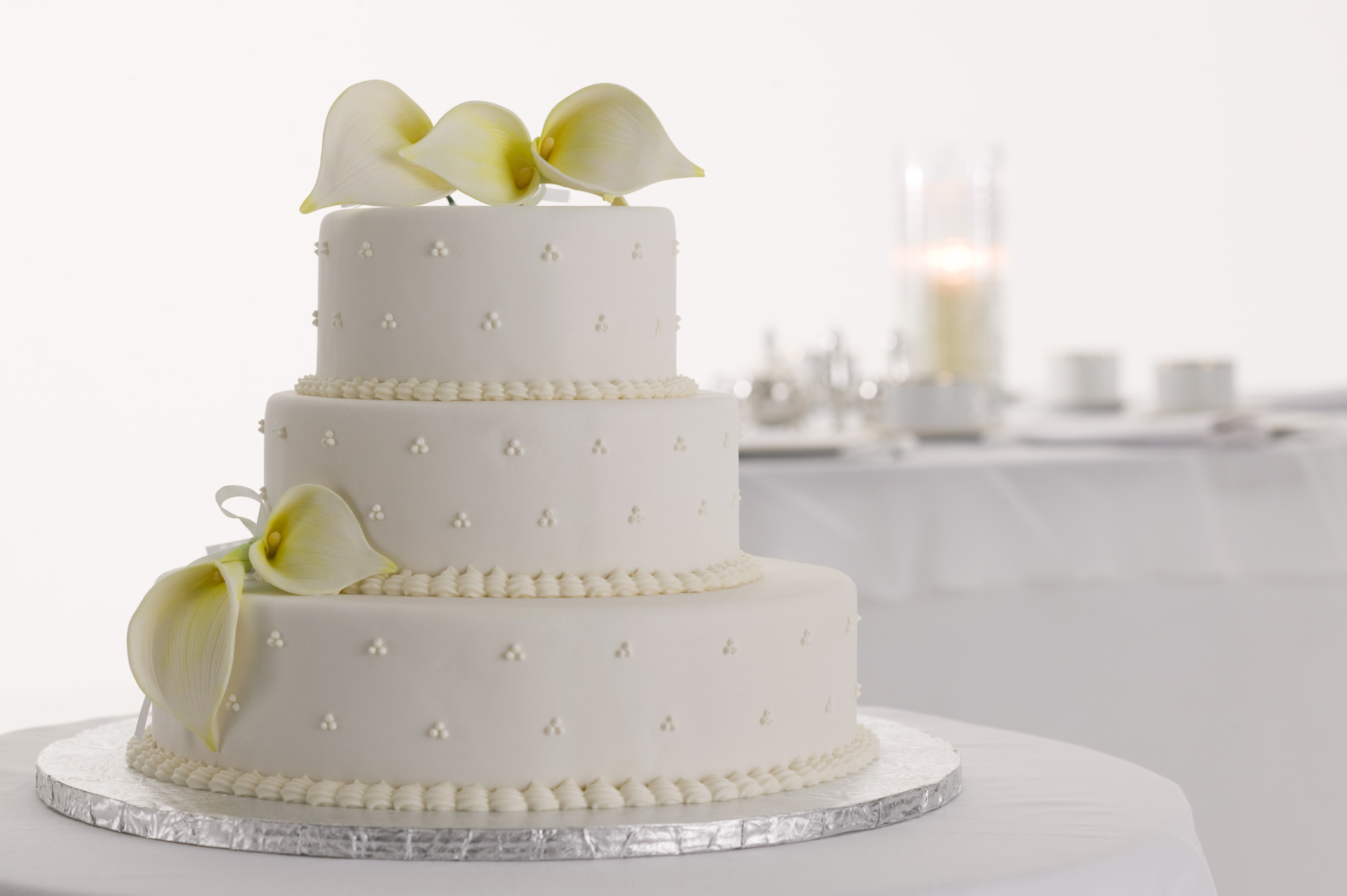 Bring white into all elements of your wedding
With a little creativity you can use white for every aspect of your wedding day. You can liven up white invitations with engraved silver text, or laser cut lace edging, and you can create simple yet beautiful bomboniere with plain boxes of white sweets tied with silver ribbon. You could consider serving a milk-based signature cocktail, similar to a White Russian, or could only serve clear drinks such as Martini. Having a white theme to your wedding can provide a clean, refreshing atmosphere, perfect for any season.