Most people choose to serve wine at their wedding reception, and it often helps the party to go with a swing. Here are the answers to five of your common wedding wine questions such as how much to order and what type of wine to serve when.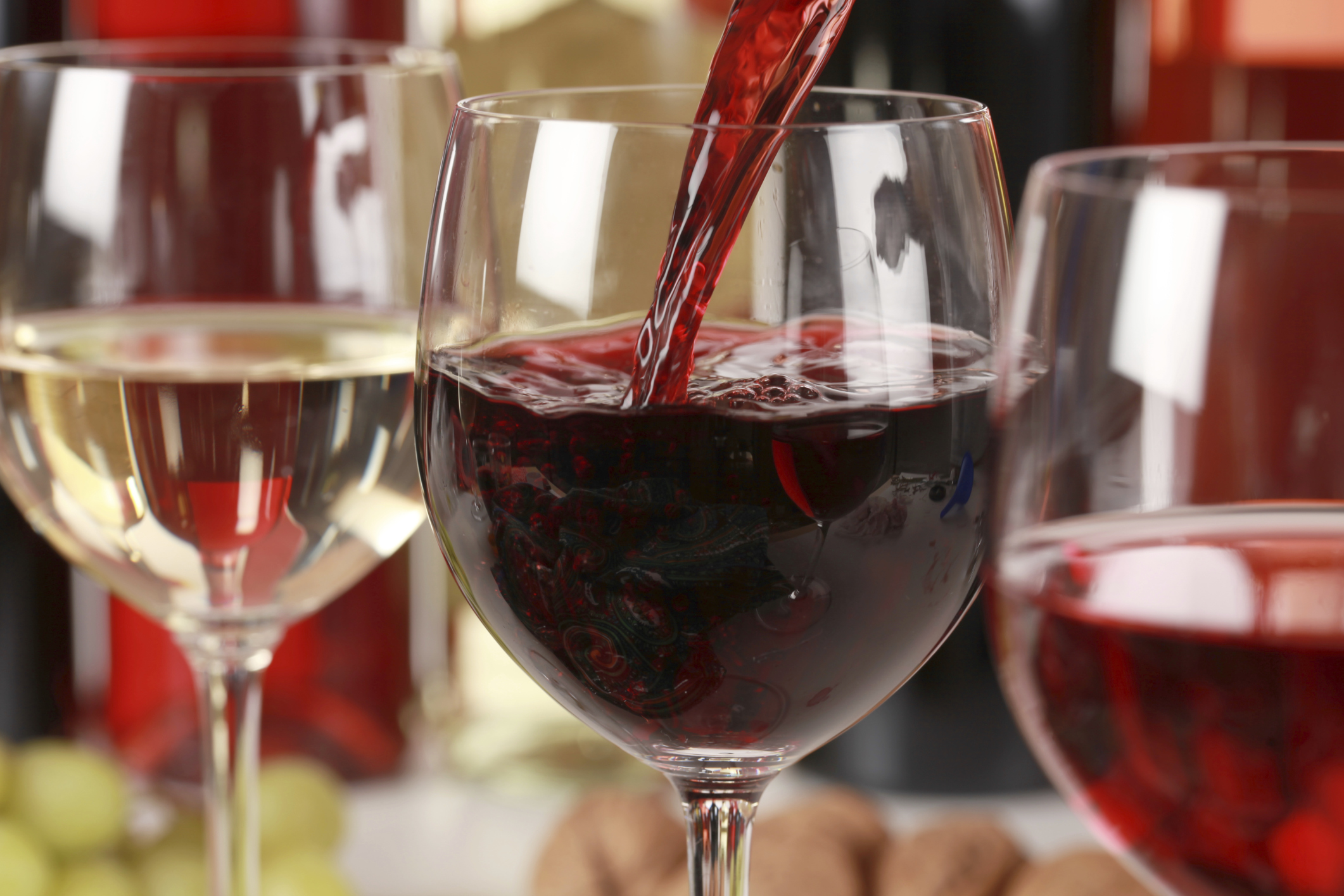 Question 1: What wine do we serve for the initial reception?
Many couples choose to serve an initial glass of champagne or another sparkling white wine as guests arrive at their reception, and then move onto red, white, or rose wine after that. A white Riesling or Sauvignon Blanc is a good all rounder for your reception.
However, don't feel that you have to serve wine at the reception at all; the first drink you serve at your reception should be special or significant to you, or should be suited to your wedding style. A signature cocktail designed specifically for the occasion is a popular choice for many modern couples. You could also serve mulled wine for a winter wedding, Pimms for a summer wedding, or sangria for a Spanish themed wedding.
Questions 2: Will guests drink mainly red or white wine?
It is always a good idea to have both red and white available, and possibly rose as well. Generally speaking men tend to prefer red and women tend to prefer white and rose, so check the proportions of your guest list and order accordingly. If you have an equal split of men and women, assume that 40-50% will drink red, 40-50% will drink white, and 10-20% will drink rose.
Question 3: What do we serve with dinner?
Matching wines with your wedding breakfast menu will really enhance the meal and bring out the flavours of the food. Ask your wedding caterer to recommend particular wines that work with the dishes they are preparing. This option can work out quite expensive, however, especially if you are having a number of courses or a choice of different menus.
The other option is to serve just a general white such as Sauvignon Blanc which works with almost everything, along with a light red such as a merlot if you are having fish and poultry, or a full bodied red such as a Shiraz if you are having red meat.
Question 4: How much wine should we order?
The amount of wine to order depends on the length of your reception. If you are having an hour long reception before dinner, make sure you have at least two glasses for each guest at this time. You should order one bottle for every two guests for the dinner itself, and then two glasses of champagne per guest for the toasts. Most guests will be prepared to pay for their own drinks at the evening reception.
It is always better to order too much wine than to run out half way through your wedding breakfast. If you plan to over order on the wine just in case, make sure your supplier will take back any unopened bottles.
Question 5: Must we serve champagne for the toasts?
While it is traditional to serve champagne for the wedding toasts, it can be quite pricey. Champagne is simply sparkling white wine from a particular region of France, so it is absolutely fine to serve another sparkling white wine, and it is a great idea to serve a local sparkling wine, especially if you live in Tasmania or the Yarra Valley. A cheaper European alternative to champagne is the Italian prosecco.