Your wedding video will be one of the best mementos of your big day, and is something you will want to watch over and over again. This means you want the best possible quality, tasteful music, and stylish compilation. Finding a great wedding videographer will help you to create a video that you will love to show off to all your friends and family.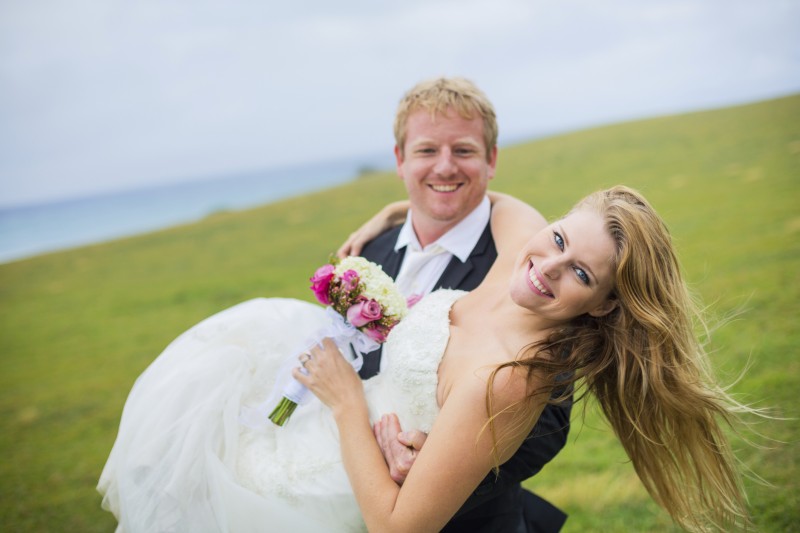 Booking your wedding videographer
If you are having a wedding videographer you should be looking to choose and book them twelve to eighteen months before the wedding. You need to find someone you are comfortable with as they will be spending a lot of time with you and your guests on the day. A good videographer will be able to show you a recent example of a wedding video, rather than a lot of their best sample clips put together.
Digital video is by far the best format for your wedding video, and if your videographer uses this it can be edited and copied without losing any image or sound quality. Most professional videographers will now use this format, but it might be a good idea to check anyway. You should also ask if they will use a digital sound recorder for a high quality recording of the day's events.
Questions to ask your wedding videographer
Here are a few of the things you might want to know before you hire your wedding videographer:
What style do they use, cinematic or documentary?
Can you choose your own music for the soundtrack?
How much experience do they have with wedding videography?
Have they worked at your venue or with your photographer before?
How many hours will they spend at your ceremony and reception?
What type of equipment and technology do they use?
How intrusive is the equipment and what kind of lighting is required?
What do they charge and how is the cost calculated? What is included?

Current wedding video trends
There have been great advances in video technology over the last few years, which means that blurred wedding videos with static and fuzzy sections are a thing of the past. There have also been changes in the preferred style of wedding videography, producing a product that is generally more entertaining and watch able than wedding videos of old. Here are three recent trends in wedding videography:
Film making techniques are being applied to professional wedding videos to create an end product that resembles an independent film. Rather than simply recording the wedding events, these videos aim to capture individual characters, specific conversations, and the overall mood and theme of the wedding.
Another growing trend is a 3D photo montage show, which is a compilation of still photos enhanced to look three dimensional, with added music and special effects. As well as using this technology to create an unusual wedding video from the still photos, many couples are choosing to create a 3D photo montage show using pictures they already have, to be displayed during the wedding reception.
There is a growing trend to make and distribute a wedding trailer, prior to the completion of the actual video itself. This will show the wedding highlights and will be edited to include a high impact soundtrack, and teasing glimpses of the full version. Trailer videos can be viewed online, and you can tell your guests the website to visit when you send out thank you cards.
Wedding videos used to be long and uninspiring documentaries that sat on your living room shelf gathering dust, unless a polite relative that couldn't make the big day asked to borrow it. Advances in style, editing and technology now mean that wedding videos can be entertaining and dynamic, capturing the essence of your wedding rather than simply the events as they unfold.
---
80% of Australian couples use Easy Weddings to connect with their dream wedding suppliers.
Browse the directory and start planning today!