Across the great state of NSW, there are one or two incredible things, and the wedding venues on this list are some of them. You could be forgiven for believing that city venues are the best, because of the sheer number and competitiveness of them, but this is not necessarily the case.
Regional wedding reception venues compete at the standard of all of the big guns of Sydney, and they come out absolutely shining.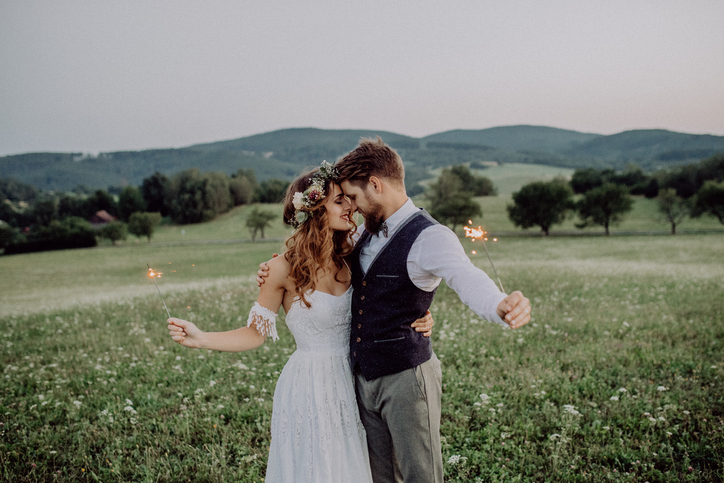 But because these venues are in the country, they tend to be a little bit less well known. You may not have heard of them, and reviews may be harder to come by. This can be a great benefit to you because if you uncover one that is exceptional, you will wow your guests both with the quality of your wedding celebration and the originality of your venue.
All of your family and friends will be wishing that they found these venues first.
We have done a lot of the hard work and uncovering for you and have unearthed these amazing delights that have yet to become popular and overworked. Their unique talents are all here just ready for you to inspect.
Five Hidden Secret Wedding Venues in Regional NSW
In the picturesque Orange wine region and overlooking the stunning Towac Valley, you will find this extraordinary wedding venue. Winning awards and rave reviews as a next level restaurant and dining experience, you can also host your most sublime wedding day there.
For rustic and romantic weddings that still demand an incredible standard of service and facilities, Racine has everything to make your personal wedding dreams come to life. The gorgeous Apple Packing Shed provides the perfect dining area for your guests, with a private courtyard to have drinks and canapes, and a breathtaking ancient oak tree to say your vows under.
The service is everything you expect from fine dining, while the outlook is all vibrant country vineyard. This lovely combination of worlds guarantees you the best wedding day and one that is tailored exactly to your wishes.
Offering wonderful freedom for you to chose from their expansive menu and drinks selection, at every stage of the day you will provide your guests with experiences unlike any they have had before.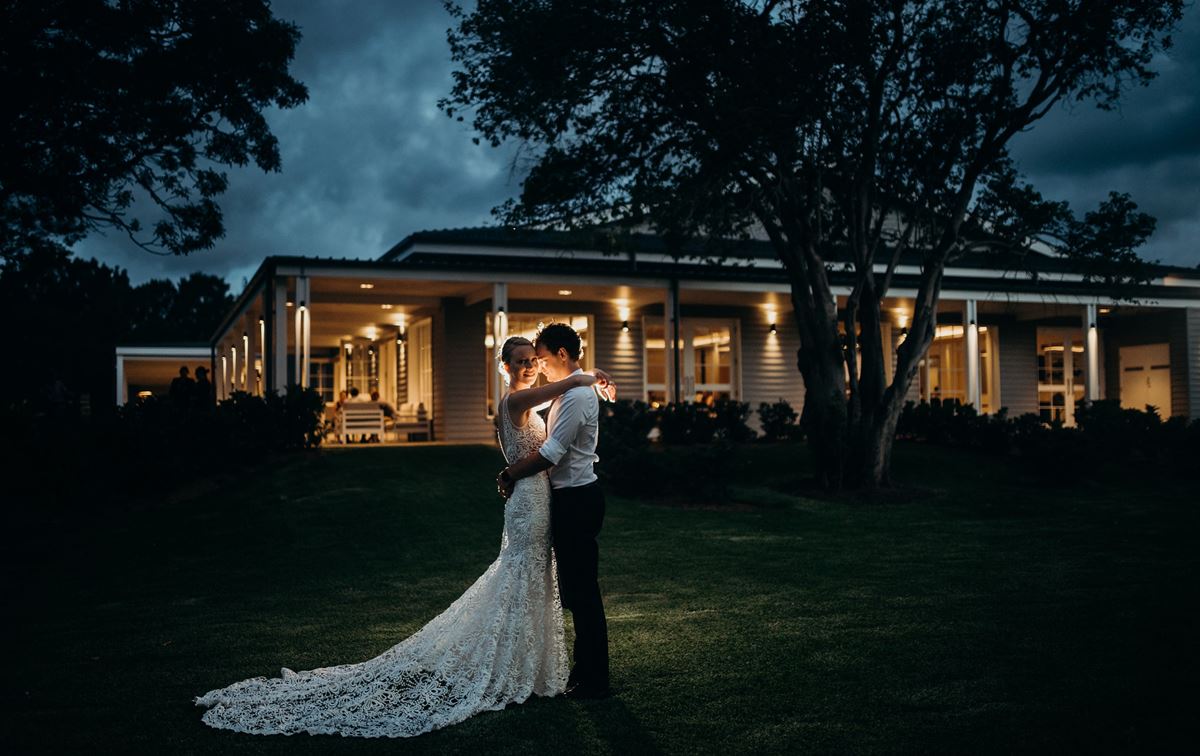 This beautiful estate is a striking blend of old and new and offers the very quality in both. Located in Kembla Grange, this homestead was extensively and lovingly renovated in 2016 and is now a magnificent venue to host your perfect wedding day.
Designed with grace and understated elegance in mind, this space has a lovely warm and welcoming feeling backed by spectacular levels of service and attention to detail. The spaces you can choose from for your ceremony and reception have an abundance of natural light, including a beautiful paved undercover terrace where your guest can overlook the lush sprawling greens.
Your choice of photo opportunities is even broader, and your wedding album will be a bevy of wonderful shots and tiny intricate details. This venue holds so many secrets for you to discover that it simply had to be included on this list. Definitely worth a visit today.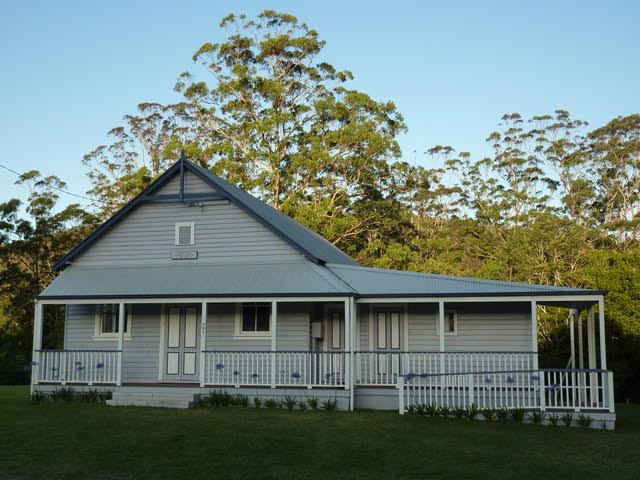 This historic local community hall has been the heart of celebration for decades, and can now host your idyllic wedding day. Restored with immense love and attention, your country style wedding in the breathtaking Yarramalong Valley will be sure to impress young and old.
One of the best features of a country style wedding is its ability to extend open arms and warmly include everyone. If you picture a day of celebration with all of your family and friends, beautiful views and a relaxed atmosphere, with food and drink to share aplenty, this is your place.
Just one hour from Sydney this bushland setting provides a treasure-trove of photo backdrops to craft the perfect wedding day album. The whole region is spectacular, with tree-lined avenues that are vivacious in every season and a historic church in which to marry the love of your life.
You will feel like you have stepped onto a movie set, and even in your imagination, it didn't look this good. Wyong Creek wants to be your home away from home.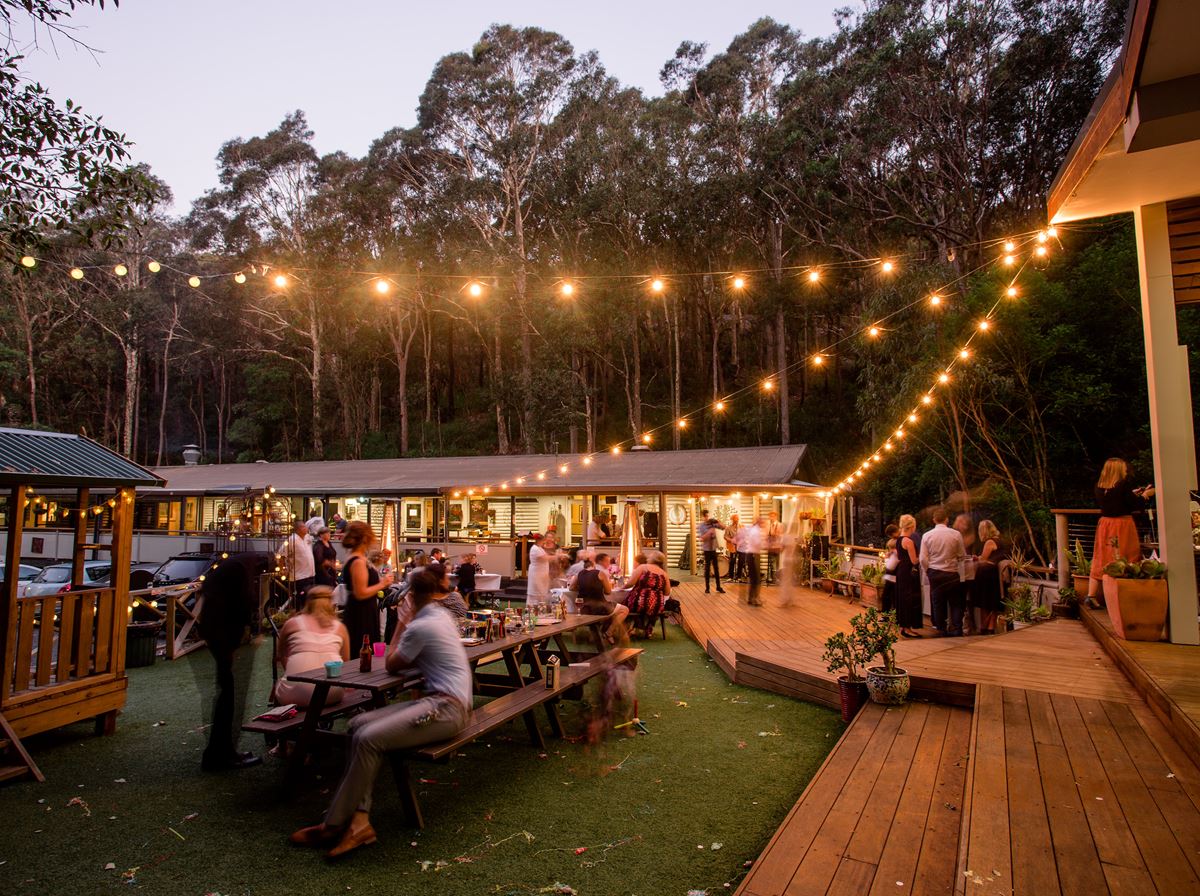 In beautiful Hardy's Bay is the quaint little Hardy's Bay Club, brought to you by a friendly and devoted events planning team that pride themselves on delivering only the very best.
If you are looking for a beachside setting that isn't the same as every other one you've seen before, and a heartfelt welcome for yourself and every one of your guests, this venue is well worth an inspection.
Your ceremony can be held in their natural bush cathedral and makes for a magical and memorable start to your married life together.
Tucked away in serene bushland and a stone's throw from the sparkling bay, give your family the chance for a destination wedding with a difference. For a wedding that is more like a festival than a party, and that tells your own unique love story to perfection, come to Hardy's Bay.
In Byron Bay is an elegant shabby chic setting that up until now has been one of the town's best-kept secrets, but then we heard about it. Weddings at this renowned award-winning restaurant have a gorgeous beachside vibe with rustic décor, vibrant personality and are unlike weddings anywhere else.
Byron boasts natural coastal and hinterland beauty in a moderate climate, also known as wedding heaven. The Belongil is run by people who know what they are doing when they serve food and host a party, with delicious, generous cuisine and warm, friendly flexibility, without breaking the bank.
This astounding venue offers accommodation for your family and friends, numerous settings for your ceremony and reception, some incomparable backdrops for wedding photo masterpieces, and an atmosphere that will make you never want to go home. Their photo gallery and reviews from very happy couples are a testament to the fact that this place is a hidden gem well worth uncovering.