*This advice is brought to you in partnership with our friends at Merivale
When it comes to your wedding day you want to be able to give your guests that wow factor, and often that comes in the shape of your wedding style.
Of course when it comes to your wedding style this isn't just restricted to your décor. The formalities, from your catering, seating, eating and even drinking, can all come into how you deck out your big day.
However, we know it can be tricky to find the right venue style for you, your family and your guests. You might be having trouble finding a venue for a larger number of guests, or you might be looking for a higher dining experience when it comes to food on your big day.
Well, whatever your chosen style and statement is, we have the answer for you. These are six of our favourite venue styles and how you can incorporate them into your perfect wedding day, whatever you're after.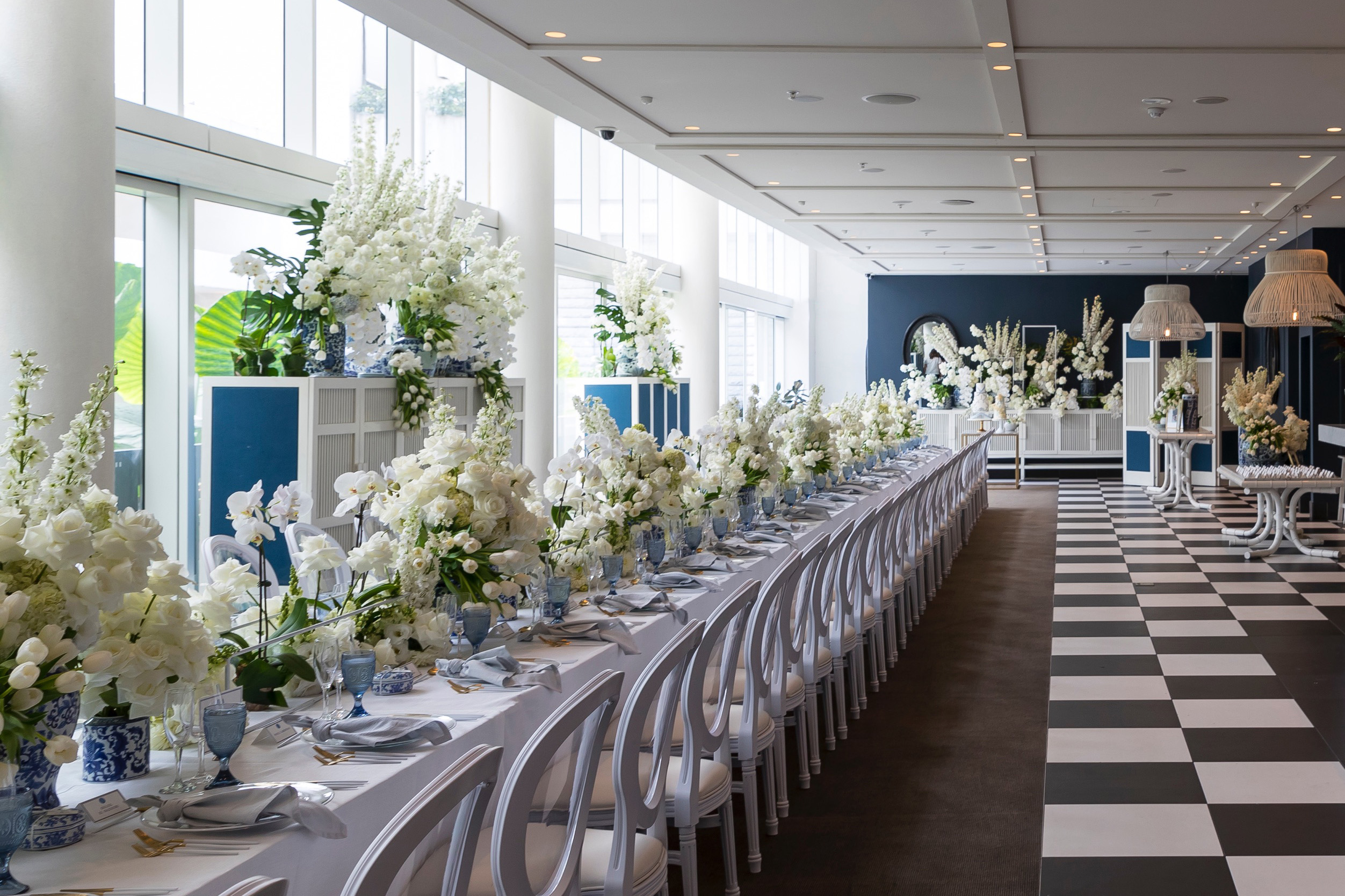 A white wedding with a twist
I'm sure I'm not the only person who has envisioned a grand staircase entrance into my wedding reception. So if you're looking for that show-stopping moment with the floral décor to match, then look to a ballroom for your venue of choice.
You can style the space to be elegant and simple, or take advantage of a host of florists and production support to create the visual of your dreams.
The ivy Ballroom is such a venue, and can cater for up to 350 guests for your dream day. Plus it has a stunning candlelit backdrop to really make a statement.
We love paired white and green florals with the bright and large space of a ballroom for a truly spectacular twist on a white wedding. Forget chair covers and satin sashes, choose stylised gold furniture and table settings to stand out perfectly against the clean ballroom style.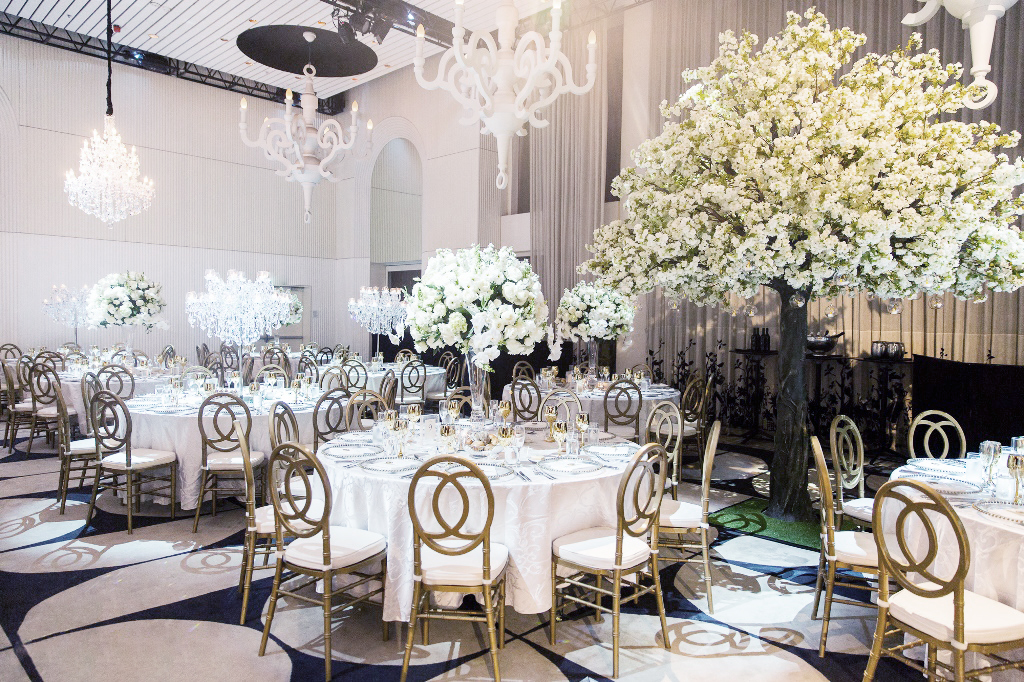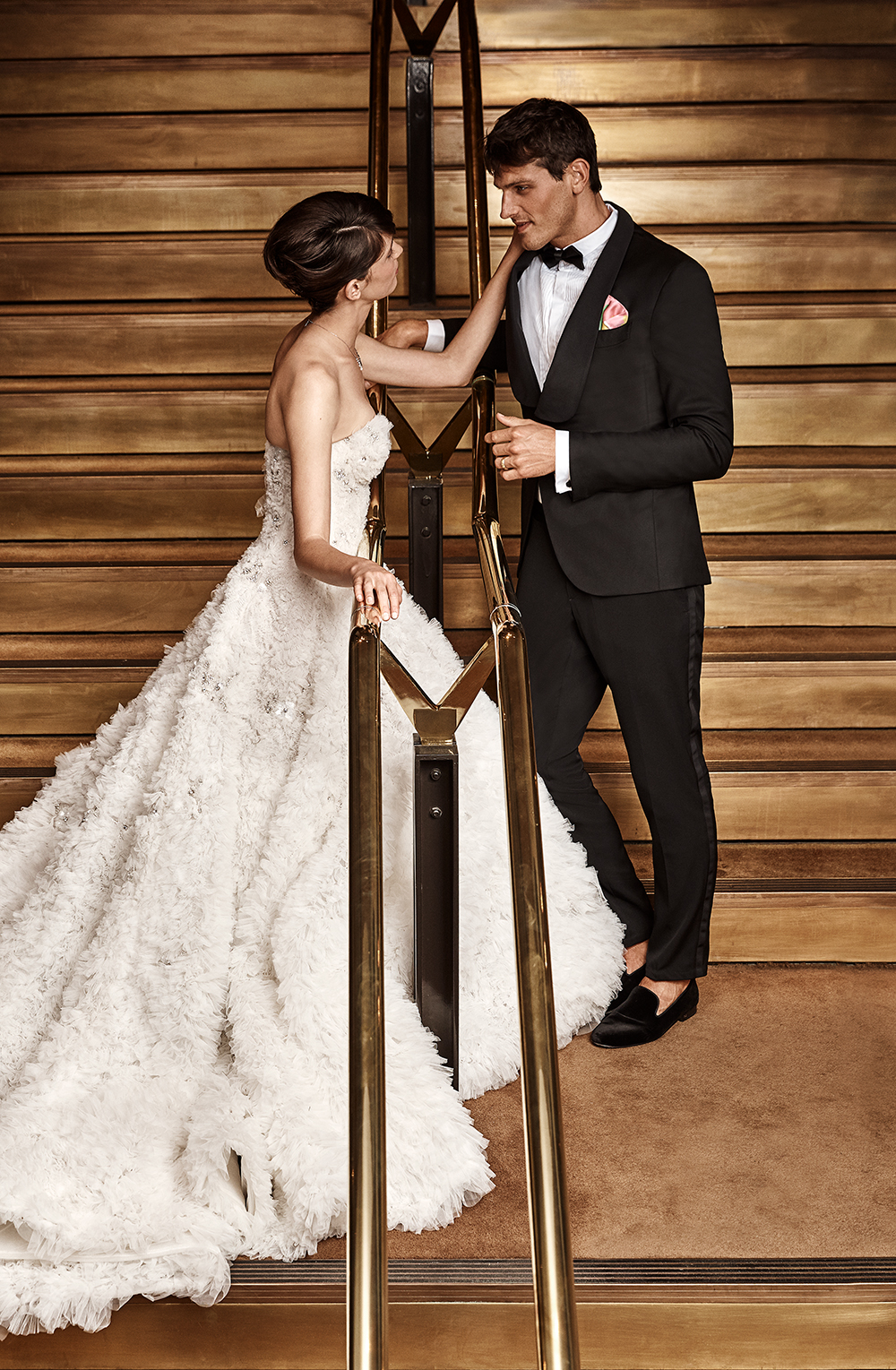 A dining experience
If you're more focused on styling your wedding around your food, then opt for somewhere with a focus on the produce. Weddings aren't just about the chicken or the beef anymore, there's been a shift towards more of a culinary experience for the couple and their guests.
But just because you're focusing on good food doesn't mean that you have to forsake quality when it comes to your styling and décor. You can still find a unique point of difference for your wedding, such as square tables rather than the traditional round style, that creates an atmosphere for your guests to mingle and chat with ease.
We love Establishment Ballroom for the elegance and attention to detail it offers paired with the team of food and beverage experts on hand that stand out against traditional wedding dining. It also gives a gorgeous and intimate restaurant feel in the glamour of a ballroom space.
If you're having a cocktail reception then consider an culinary experience featuring their private terrace for casual chatting, a mixture of couch-style seating for comfort, and high tables for your guests to mill around while they talk about how delicious the food is.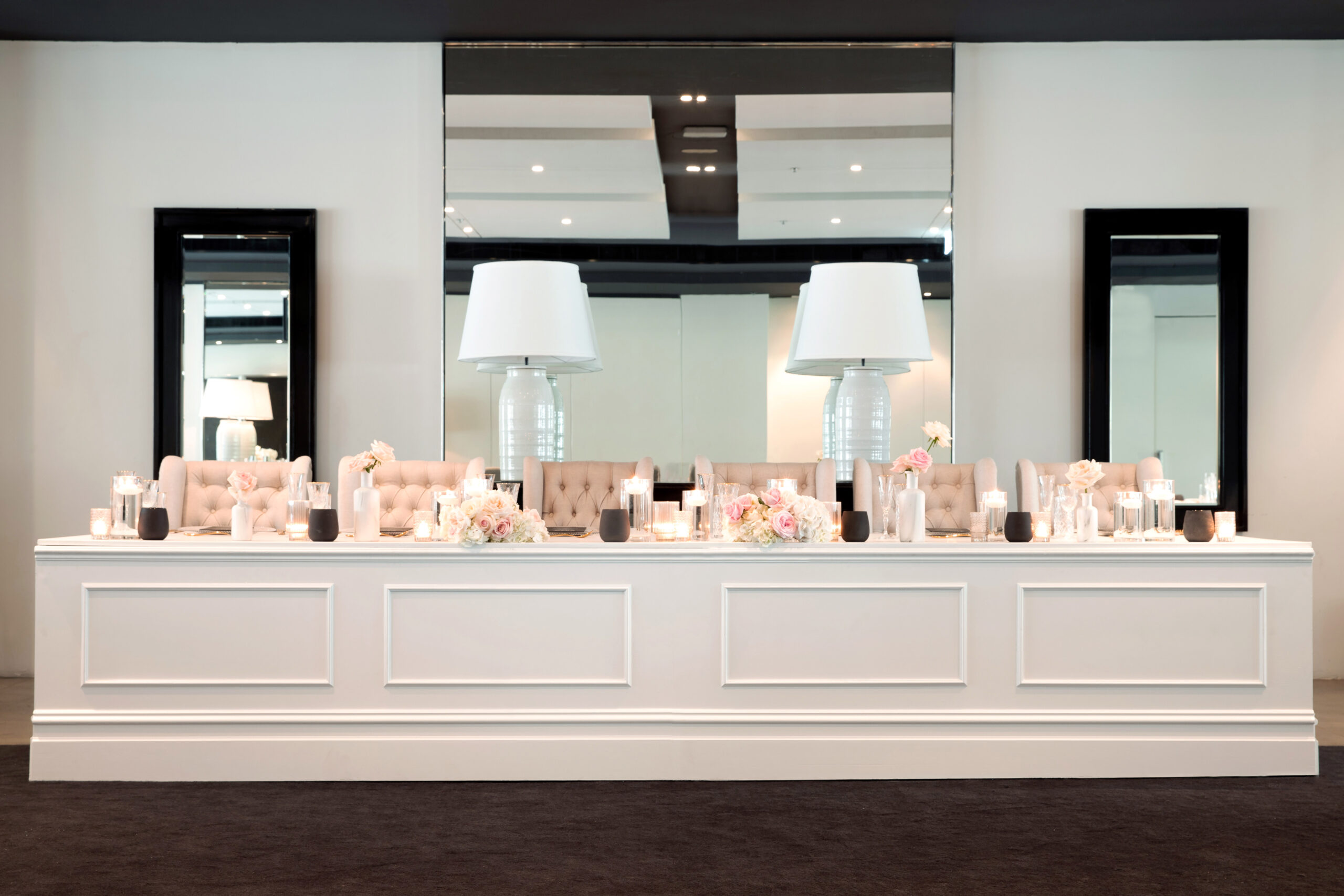 A more relaxed affair
If a sit down meal isn't for you, then a more cocktail or relaxed reception might be the go for your wedding. One feature that is particularly popular at the moment that you can't pass up is the grazing table.
Who says that good food has to be regulated to hot food? Grazing tables or charcuterie stations are not only visually stunning but they are a great communal area for guests to come together and chat.
A vibrant afternoon in a sunlit room surrounded by casual seating and stunning light fixtures that then give the room a warm glow when the sun goes down, are beautiful ways to celebrate your day with a more relaxed atmosphere.
The rich blues and sunlit vibes of the ivy Sunroom will give you a bright, greenery-filled day with a relaxed atmosphere, while still giving you the glamour of a private terrace and an iconic glass of Chandon.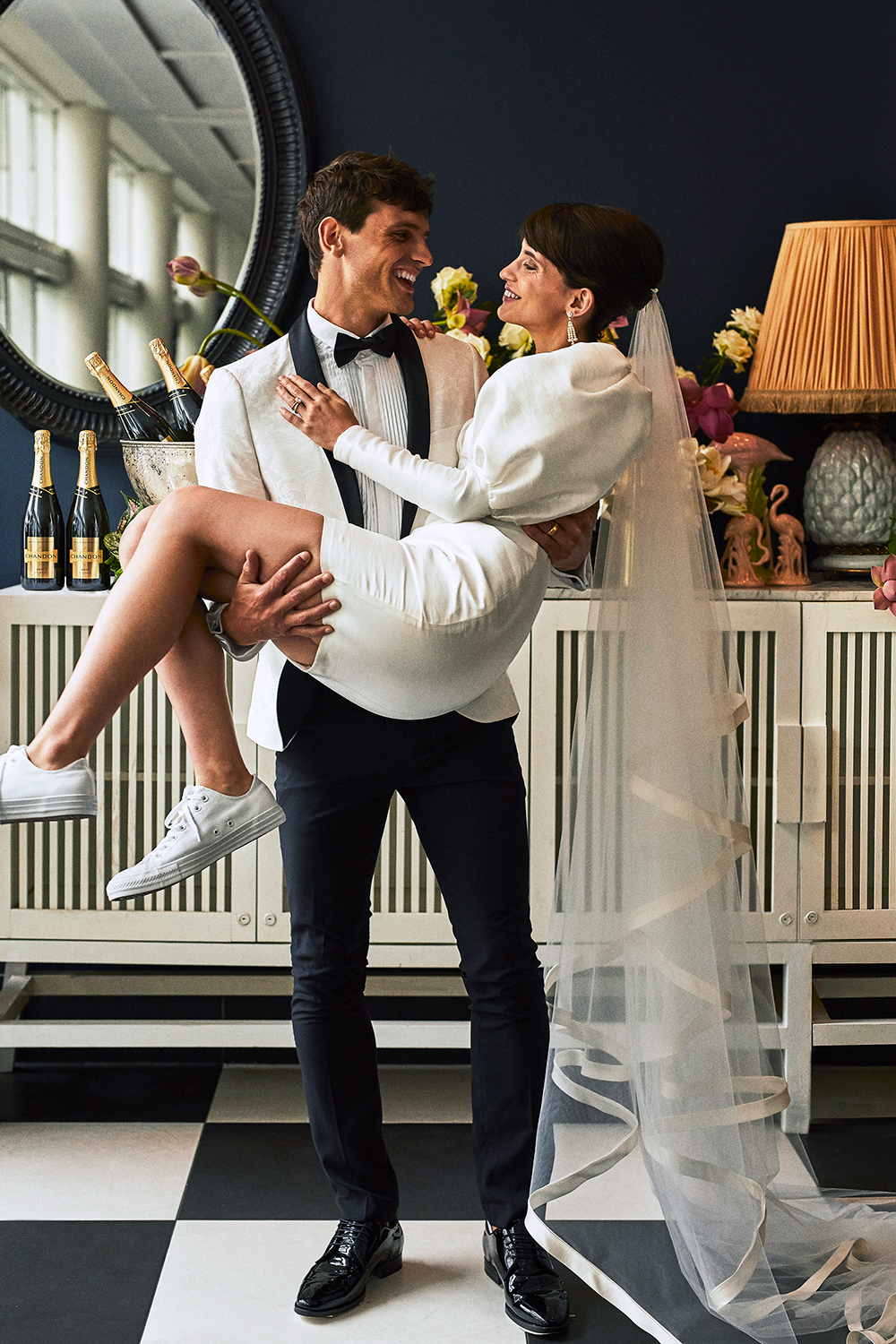 An intimate gathering with your nearest and dearest
Food brings people together and if you're looking at having a heart-warming reception to really bring your two families together then a restaurant will serve up what you're looking for. And what better cuisine to celebrate with than the universally loved Italian?
Warm but moody lighting, shadows dancing on the décor, feature brickwork and that iconic woodfire and garlic smell will make your reception the most intimate wedding anyone could attend. Plus with European styles becoming more popular for weddings over the last few years it's also a great way to stay on top of what's trending.
uccello has a menu that is specially designed by chef Ben Sitton, and has been hatted and recognised as one of the best places to dine in Australia. There's nothing more comfortable than being with your loved ones, good food, and a celebratory glass of Veuve Clicquot.
Plus the benefit of having your wedding at a restaurant is you have the opportunity to celebrate and remember it again and again. You could even celebrate your anniversary every year at the spot where you first exchanged your vows!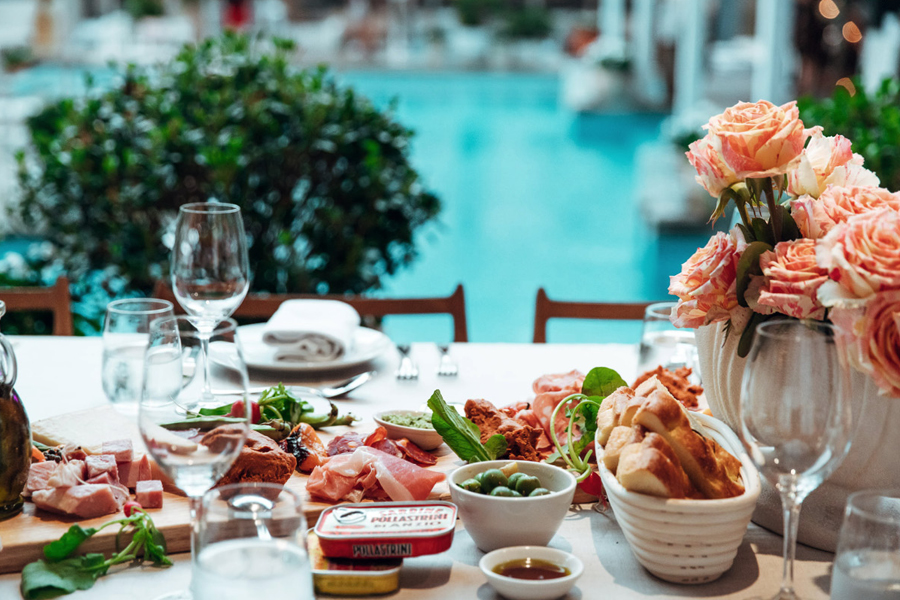 A good wine guide
While most weddings include wine in the standard package, it's usually whatever is considered the house white or red of the venue. Give your guests a better experience by splashing out on the good stuff and finding a venue that offers a sommelier before the big day. You'll be able to taste unique wines you love and choose which ones you want to share with your family and friends.
Try a vintage that came out the year you were born, started dating, or even something from the year you're getting married in. Pair that with the glamour of marble, grand pillars, chandeliers, or even a feature bar (the Establishment Bar is 42 metres long!) and your guests will never complain about lining up to get a drink again.
If you're not into wine then consider specialising in another beverage, whether it's a cocktail created for the two of you or the Establishment Bar's private gin garden.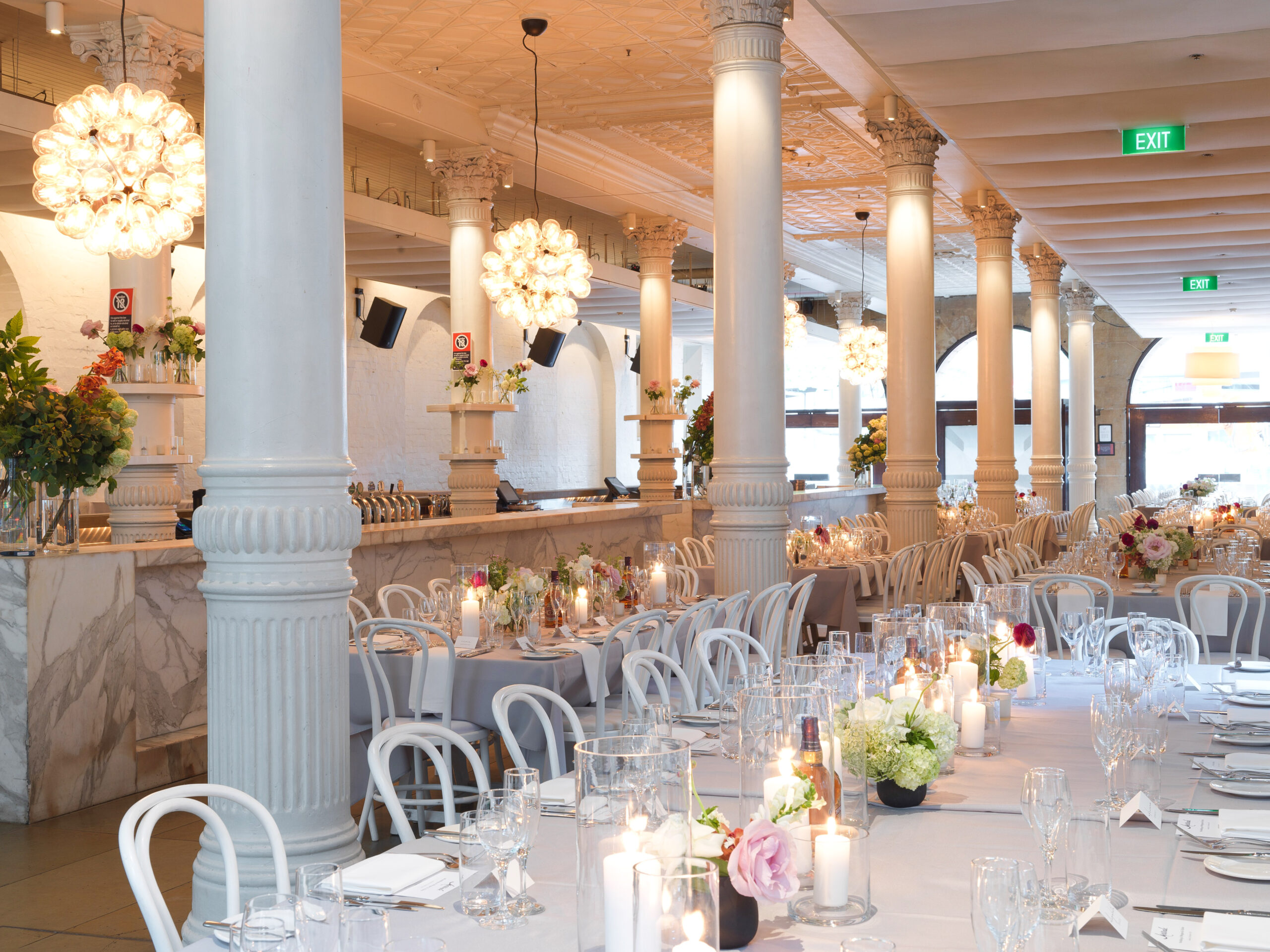 A private oasis
While a lot of weddings are private, if you're having a larger number of guests then it can still get a little cluttered. So if you're looking for a private-style reception, choose a venue that has several sectioned-off areas for your guests to mingle together.
A penthouse-style reception is a great way to achieve this while keeping everyone entertained in a dark and moody intimate setting. Those who want to dance can kick off on the dancefloor, while those who are more interested in chatting can stay comfortable on the couch. Family don't get along? No worries! Put them in different spaces across the room!
The ivy Penthouse gives you a private bar, butler, and spa to truly make your wedding stand out. Dim the lights and get your dancing shoes ready with a group of just 22, or celebrate in cocktail-style with up to 120 guests.