If you are looking to decorate your ceremony or reception with chalkboards or other signage to amp up the ambiance level, it can be hard to find the right wording to put on them.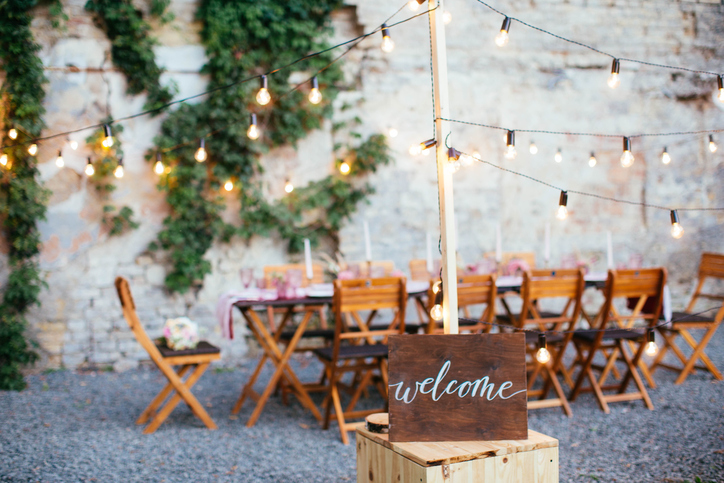 Too much cheese factor might leave guests rolling their eyes, but slapping something together just so you can have a sign doesn't feel as genuine.
We have pulled together some of the cutest quotes from literary geniuses, superstar musical artists and classic movies to help you find just the right fit for your wedding signs that you can then customise to suit your wedding venue and theme. Here are the best wedding signage ideas around: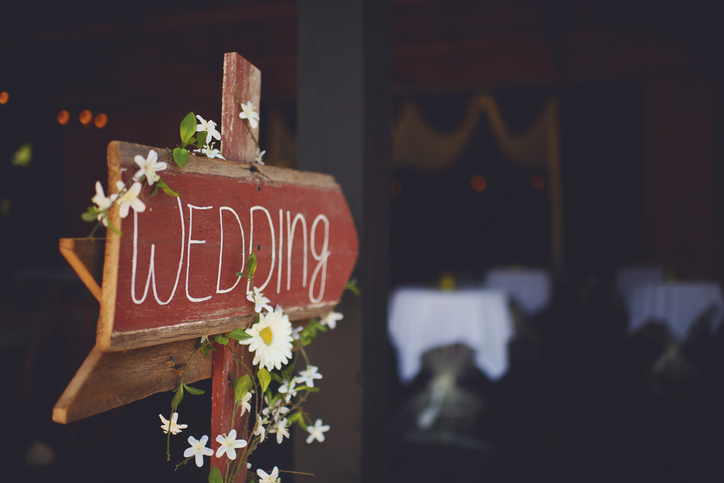 The authors
"You know you're in love when you can't fall asleep because reality is finally better than your dreams." —Dr. Seuss.
"They could not remember a time until now that forever didn't seem long enough." – Unknown.
"Love doesn't make the world go round, love is what makes the ride worthwhile" – Franklin P. Jones.
"A hundred hearts would be too few to carry all my love for you." – Unknown.
"Whatever our souls are made of, his and mine are the same." – Emily Bronte.

"Every love story is beautiful, but ours is my favourite."- Unknown.
"For you see, each day I love you more today more than yesterday and less than tomorrow." – Rosemonde Gerard.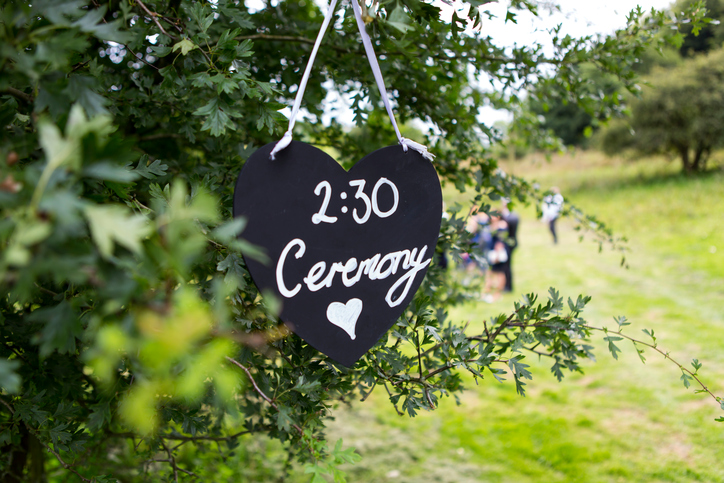 The silver screen
"When you realize you want to spend the rest of your life with somebody, you want the rest of your life to start as soon as possible." – When Harry Met Sally.
"In my opinion, the best thing you can do is find someone who loves you for exactly what you are. Good mood, bad mood, ugly, pretty, handsome, what have you" – Juno.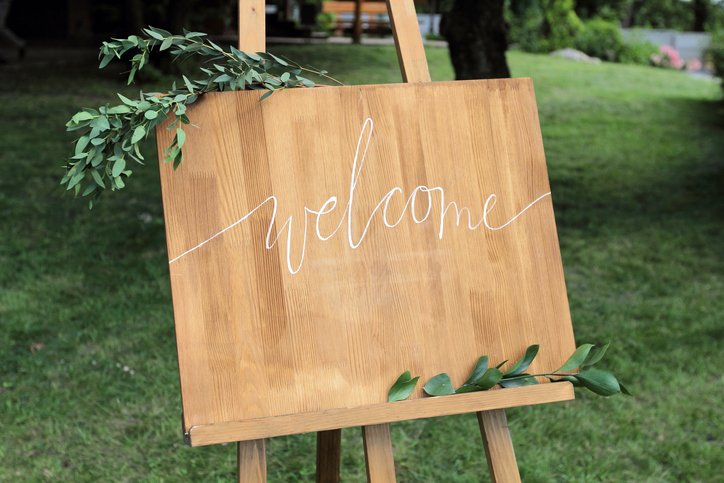 Song greats
"Forever can never be long enough for me to feel like I've had long enough with you." – Train, Marry Me.
"Until I am dust, I give my world to you." – Blindspott, Just Know.
"I'll love you more with every breath, truly, madly deeply do." – Savage Garden, Truly Madly Deeply.
"You're the other half of what I am, you're the missing piece, and I love you more than ever with the love the doesn't cease." – Bob Dylan, The Wedding Song.
"I will never let you fall, I'll stand up with you forever. I'll be there for you through it all, even if saving you sends me to heaven." – Red Jumpsuit Apparatus, Guardian Angel.
"From the moment, as long as I live, I will love you, I promise you this." – Shania Twain, From This Moment.
"All my life, I've prayed for someone like you / And I thank God that I finally found you." – K-Ci and JoJo, All My Life.