The majority of bridal bouquets or table centres will feature wedding roses to some extent as they are one of the most popular wedding flowers. With so many colours and varieties to choose from it can be difficult to know how to incorporate wedding roses into your flowers, so here are some hints and tips on those special flowers.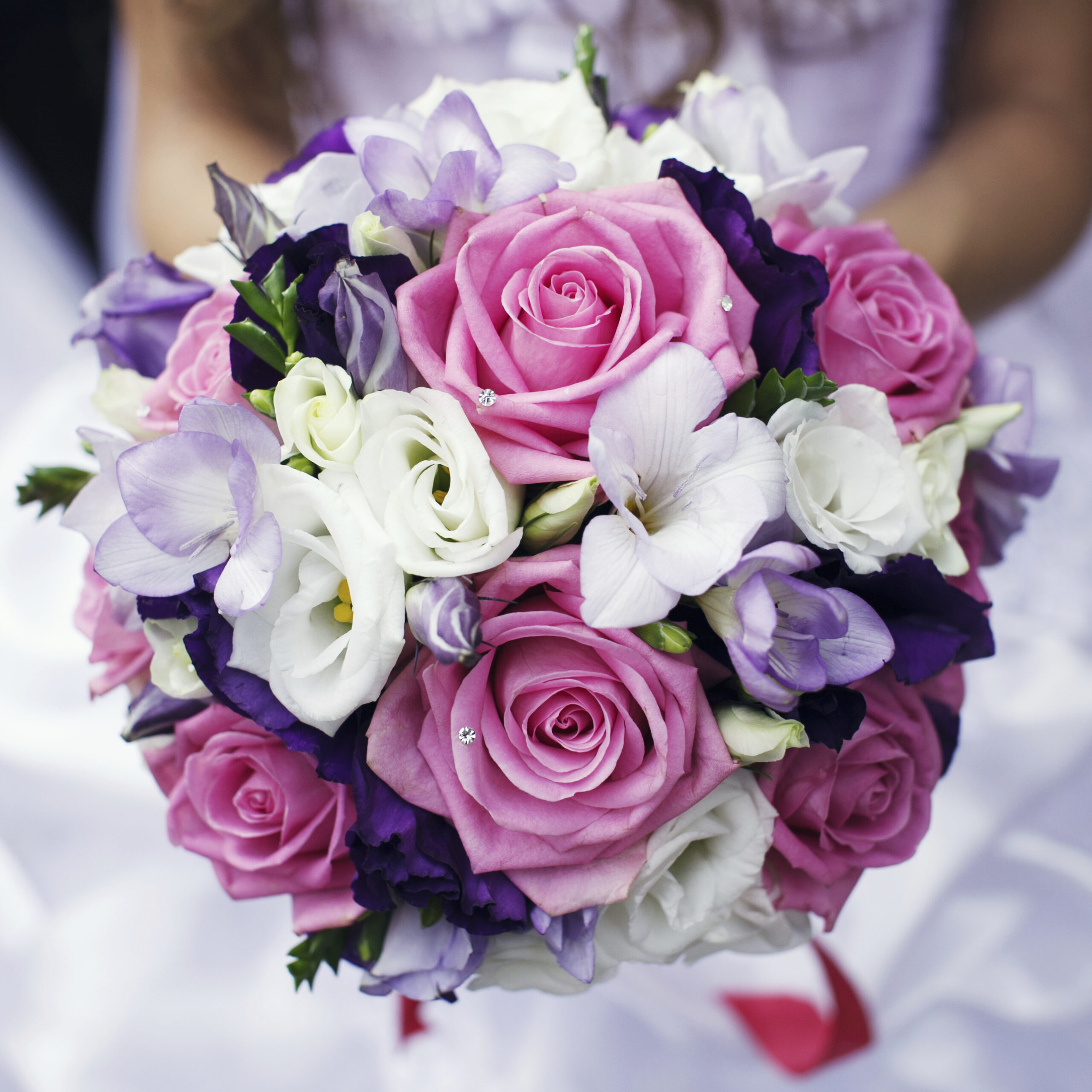 Why are roses so commonly associated with weddings?
Roses have long been seen as symbols of love and affection, so it's no wonder that they are associated with weddings. Each colour conveys a different meaning, so choose your wedding roses carefully to get the right message across.
White wedding roses signify innocence, purity, and new beginnings
Red wedding roses signify romance and passion
Pink wedding roses signify joyfulness and affection
Orange wedding roses signify excitement
Lavender wedding roses signify enchantment or love at first sight
On a more practical note, the structure of roses makes them ideal for boutonnieres, bouquets, and table arrangements. They give a feeling of luxury without being overly expensive, and the modern hybrid varieties have a long seasonality so they are readily available.
Where do roses come from?
Roses only occur naturally in the Northern Hemisphere and are mainly bred in Europe and North America. They have been successfully exported to Australia, however, and many varieties flourish in our warmer climate. There have been some very successful rose breeders such as Alister Clark, and if you wish to you can choose from a selection of Australian raised varieties for your wedding roses.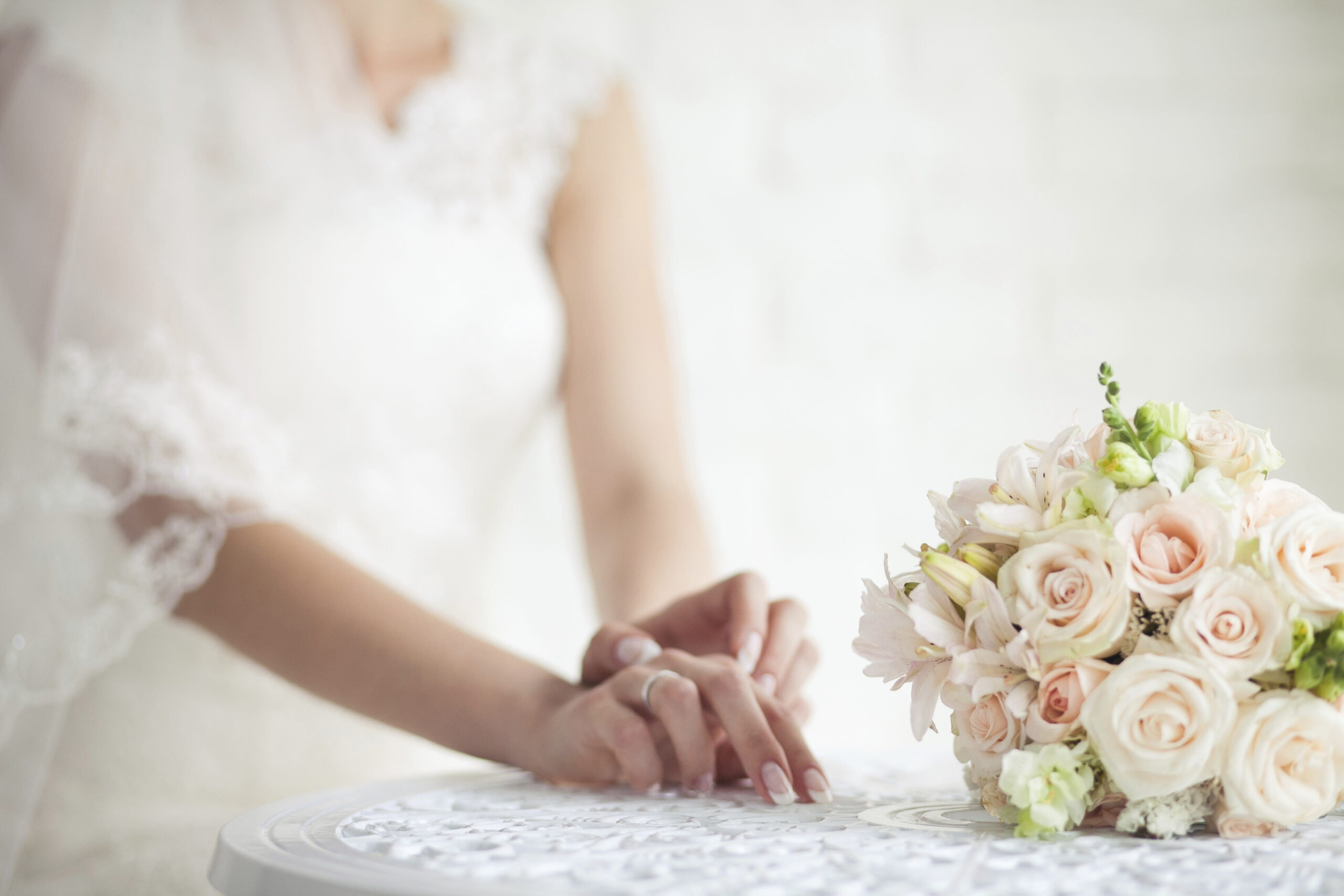 What types of wedding roses are available?
There are many varieties of wedding roses available, but the type that you choose may depend on the style of your wedding, your budget, and what you intend to use the flowers for.
Here are five possibilities:
Hybrid tea roses are the most commonly used wedding roses and come in a wide variety of colours. They have high centred blooms and thick strong stems, with just one bloom to a stem. They are usually in flower from mid September to June and are often used as exhibition roses due to their perfect form.
Floribunda roses have a more natural and less structured appearance than hybrid tea roses. They have multiple flowers to a stem, and are often grown as garden roses. Common types of floribunda rose include Shady Lady, Annie's Song, Apricot Nectar, Pink Parfait, Bella Rosa, and Sexy Rexy. Floribunda roses are usually in bloom from September to May.
Heritage roses are ideal for a vintage or classic themed wedding, although they may be more expensive as they are not as readily available as hybrid tea or floribunda wedding roses. Some types of heritage roses available in Australia include Charles de Mills, Felicite Parmentier, Lady Hillingdon, Mutabilis, Penelope, and Sombreuil.
Australia raised wedding roses could be perfect if your wedding day has a patriotic flavour. Some common examples include Victoria Gold, Cecilia, Lorraine Lee, Mrs Fred Danks, April Hamer, Daydream, Minnie Watson, Our Rosamond, and Water Music.
Miniature roses make adorable table arrangements as well as bridesmaids' bouquets and headdresses for the flower girls or even the bride. Types of miniature rose include Carrot Top, Snow Bride, Loving Touch, and Winter Magic, although you may want to steer clear of the variety known as Heartbreaker.