Rose petals are becoming an increasingly popular wedding decoration, and with roses symbolising love, joy, and beauty, it is hardly surprising that brides want to include them in their weddings. There are plenty of companies that specialise in preserved or freeze dried rose petals that can be used on your big day without losing their colour or shape.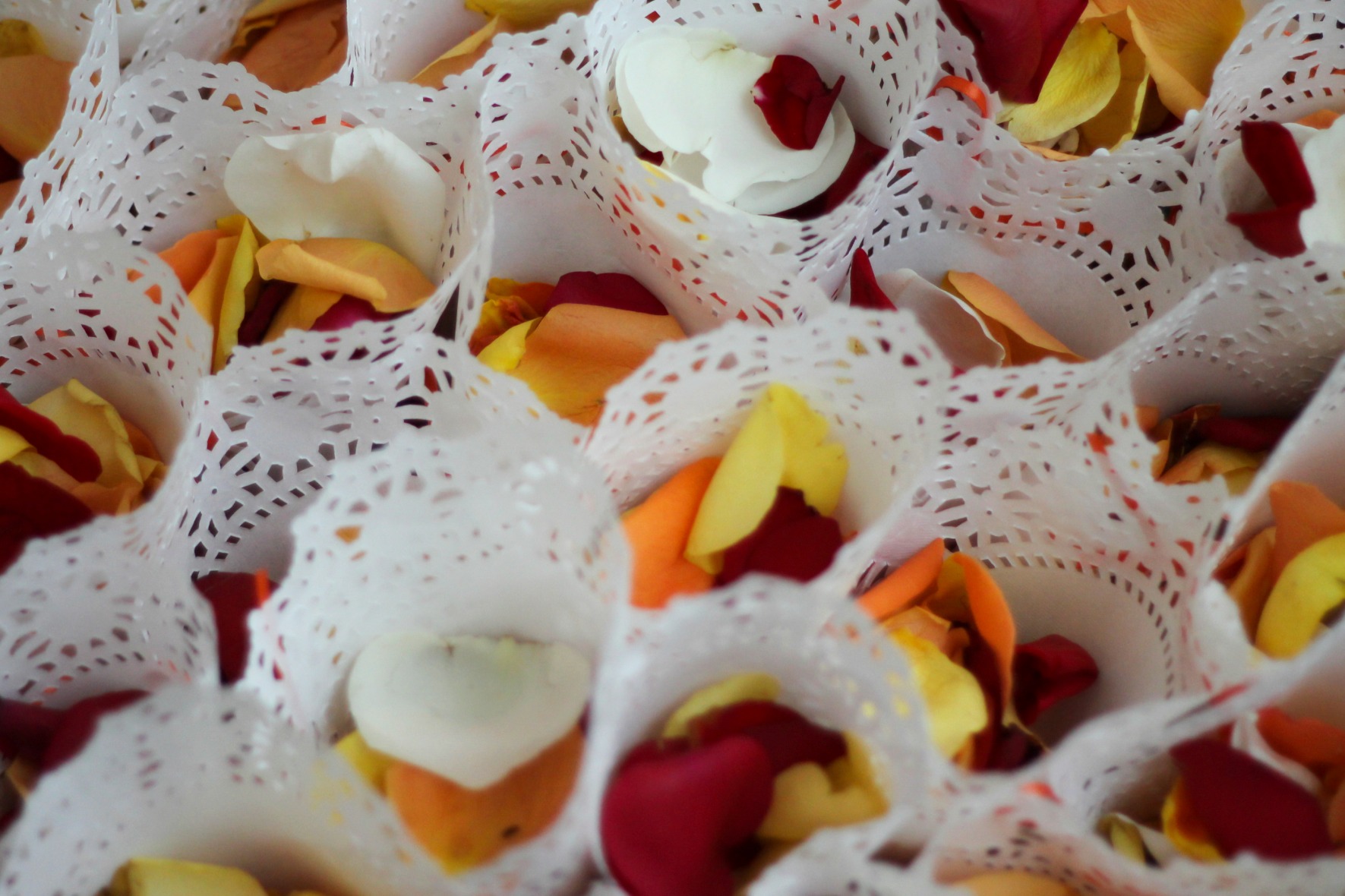 Here are the answers to four of the questions that are commonly asked about wedding rose petals:
What are rose petals used for?
Wedding rose petals have a wide variety of uses, but their main function is a natural alternative to paper confetti. Many venues no longer allow traditional rice or confetti, so brides are choosing rose petals instead, which are completely biodegradable. Petals can be placed in attractive envelopes, bags or cones, and handed out to guests as they arrive at the ceremony.
Another possible use for rose petals is to create a petal strewn aisle for your processional. The rose petals can be arranged in advance of the wedding, or a flower girl can be the first down the aisle with a basket of rose petals, scattering them as she goes.
Finally rose petals can be used to decorate the tables for the wedding reception. A sprinkling of rose petals on crisp white linen can create a romantic effect, especially when candle lit. Rose petals can also be used to create simple table centres. An oversized martini glass full of rose petals that are overflowing onto the table makes an elegant centrepiece.
How much will I need?
The volume of rose petals that you will need depends on how you are using them. One litre of rose petals will provide throwing confetti for around twenty guests. If you are creating a rose petal aisle, 2.5 litres will cover about 2 square metres of floor space. If you want to decorate your tables, 2.5 litres will provide a sprinkling for ten average sized tables.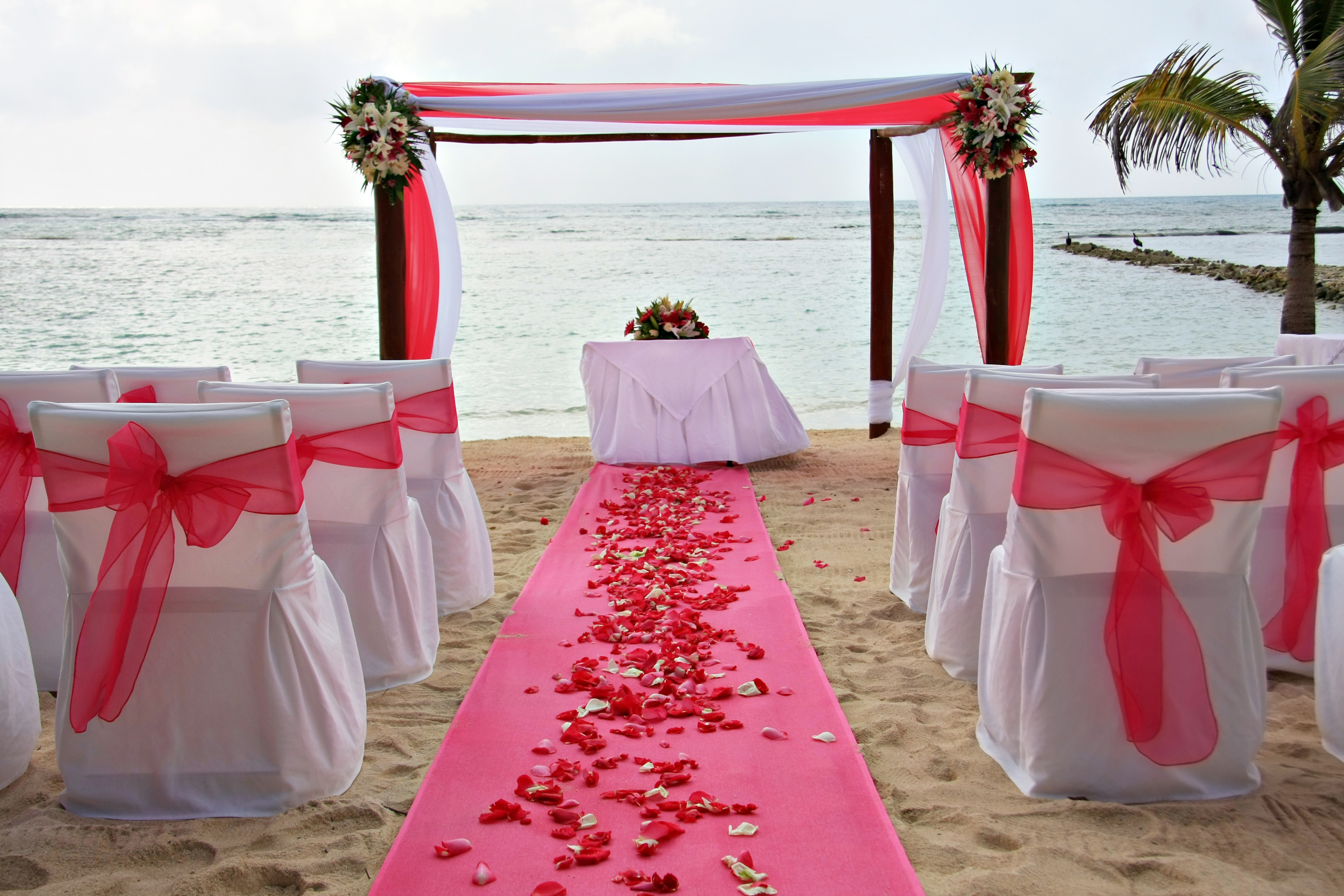 How should I store the rose petals?
Freeze dried or preserved rose petals will last longer than you think, and as long as they are stored properly, they can be kept for up to four months. Rose petals need to be stored at room temperature, in a dark place, away from any form of moisture. Your rose petals will be delivered in specialised containers, and it is best to leave it as late as possible to remove them from these and place them in bags and cones, or on tables.
What colour rose petals can I have?
If you want naturally coloured rose petals you may be limited to reds, yellows, pinks, and whites, and your supplier may not be able to guarantee the exact shade you will receive. However, preserved rose petals can also be colour enhanced, so you can choose almost any shade to complement your wedding colour scheme.
Don't forget to think about the significance of your rose petal colours. White roses signify innocence, while ivory roses indicate fidelity. Bright red roses symbolise passion, while darker reds mean gratitude. Be careful with yellow roses which symbolise jealousy.