A man's reaction is completely different to a woman's when that wedding invite falls through the letterbox. While she is happily planning a shopping trip for a new dress, (and shoes, a hat and a purse to match) he is dreading having to make the decision on what to wear. Wedding mens suits are far more expensive than women's clothing, so buying a new outfit for every special occasion is often impractical.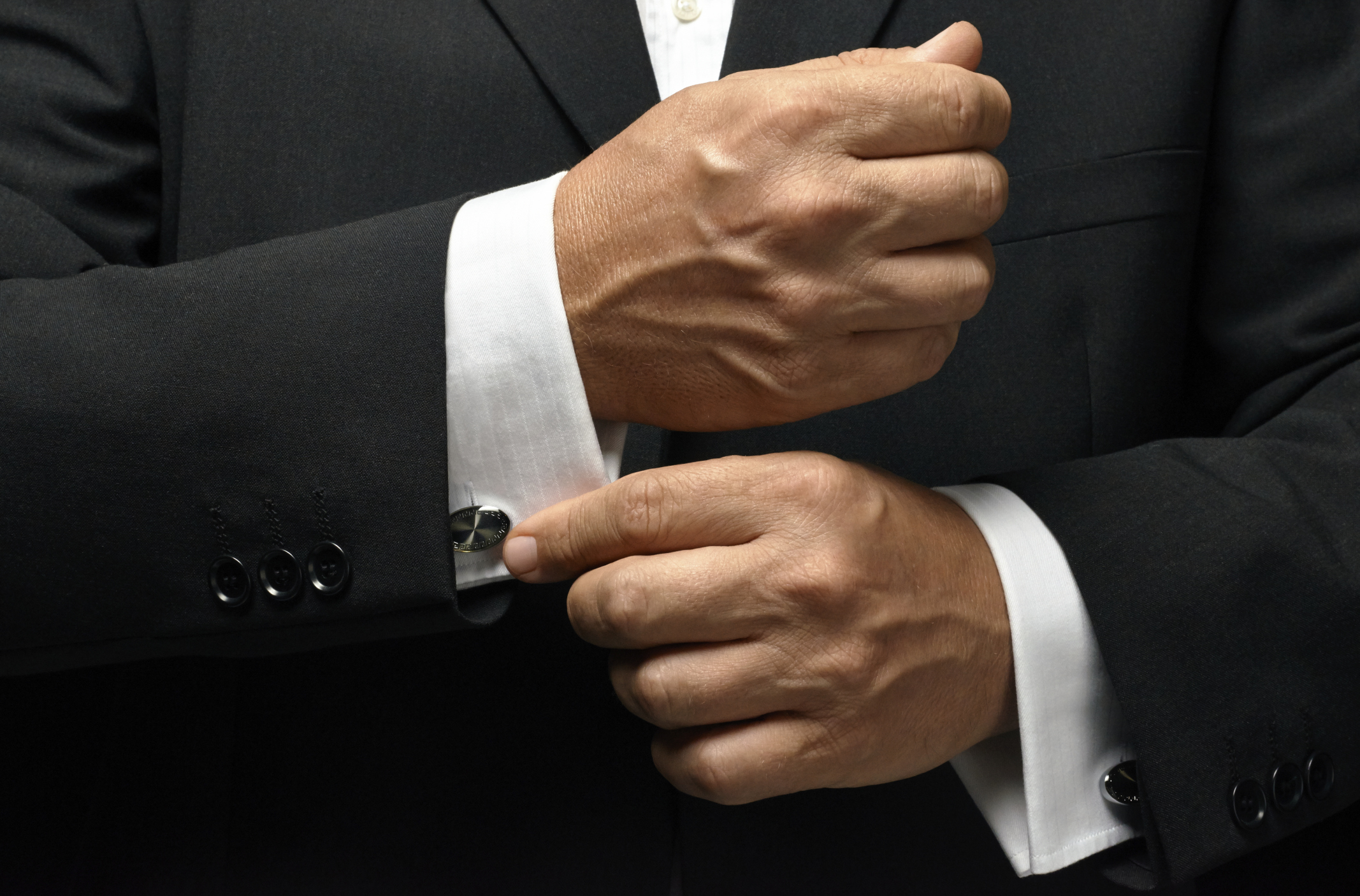 Men like to pretend that their clothing dilemmas are far easier than women's but in actual fact, there is a great deal of politics behind deciding on the appropriate suit to wear to a wedding. Here are three ways to decide on the appropriate suit for the wedding.
Check out the invitation
Many couples will state a dress code on their invitation and this should give you some clues about the type of men's suit that might be appropriate. For example, let's look at black tie related dress codes.
If the invite says 'black tie only' then you must wear a tuxedo, and if you don't you may well be the only one. On the other hand if it says 'black tie preferred, you will be fine to wear a charcoal or black suit, and you are unlikely to be on your own. Finally, if the invite states 'black tie optional' you can wear almost anything you like, and a navy, grey, or even a linen suit for a daytime wedding, won't look out of place.
Consider the season and time
If the wedding invitation doesn't give you any clues about the type of suit that would be appropriate, think about the time of day the wedding starts and the season it will be held in.
Daytime weddings during the spring and summer months are often a good opportunity to wear a linen or twill suit or a dark blazer with light coloured dress pants. A wool suit in darker colours would be more appropriate during the day in the winter months.
Evening weddings usually require a little more formality. Even in midsummer, a white suit should never be worn to an evening wedding. A navy or grey cotton suit with a light coloured shirt would be a good choice for a summer evening wedding. A tuxedo can always be worn to a wedding that starts after 5pm, and this is especially appropriate for an evening winter wedding.

Find out about the formality of the wedding
Deciding what suit to wear as a male wedding guest is always easier once you know how formal the wedding will be. Often you can get an idea of the formality from the style of the invitation, even if it doesn't include a dress code. You can also do some research on the wedding venue, as this will give you an idea what the couple are spending on the wedding.
Finally you could ask the groom or a male member of the wedding party what they are wearing. The golden rule is that you should try to dress one step down in formality from the wedding party, so if they are wearing white wedding tie, you can wear black tie, if they are wearing black tie, you can wear a dark suit, and if they are wearing dark suits, you should be alright in linen. No matter how informal the wedding party might be, it's never acceptable to wear jeans or trainers.