Compiling the guest list for your wedding will always be one of the most stressful parts of the planning process. Who do you invite and who do you leave out? Here are some frequently asked questions about wedding invitations and single guests.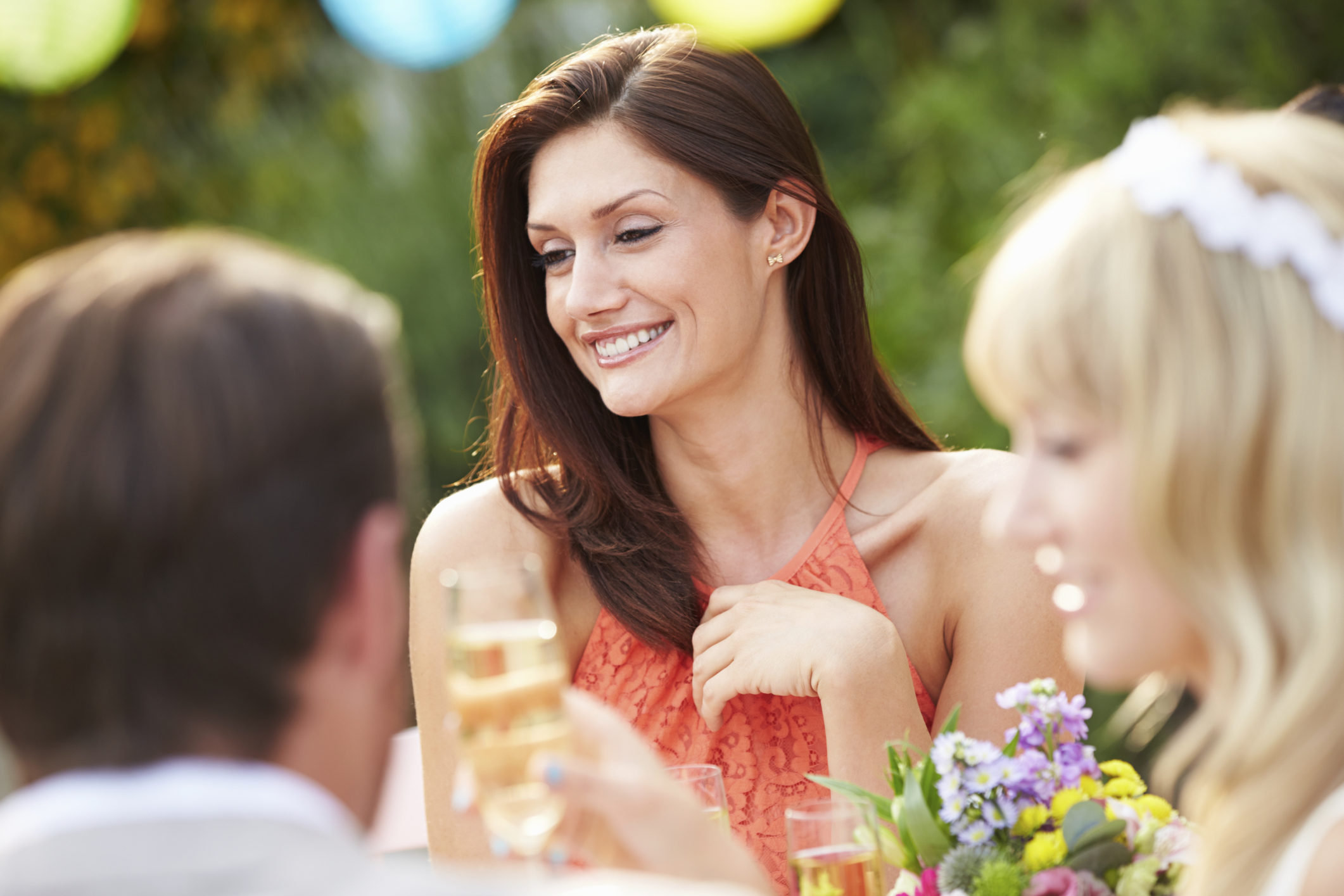 Should you allow single guests to bring a date?
Many brides feel that it is only polite to let their single guests bring a date to the wedding so that they don't feel left out or awkward, especially if the guest list is primarily made up of couples. Weddings are romantic occasions with the emphasis on love, couples and dancing, so it seems only fair to let your guests bring a significant other, even if you don't know them very well.
There are, however, some problems with allowing your single guests to bring a date.
If you have a limited budget, as most brides do, you may not be able to afford to pay for the additional guests. Your reception may have a strict limit on the number of guests you can invite, and allowing single friends to bring a date may mean you have to leave someone else off the guest list. Worst of all you may find yourself not inviting people you'd love to be there because you can't afford to let them bring a date.
There are two approaches to this problem:
Look at your single guests on a case by case basis. Look at the circumstances of each guest and see whether it is appropriate to allow them to bring a date. If they will be part of a large group, work colleagues for example, it's probably ok for them to come on their own. If they aren't going to know anybody else at the wedding, it's only fair to let them bring a date.
Have a strict rule and be consistent. Perhaps you could decide only to invite single guests' significant others if they are engaged, or more commonly these days, if they have been together for over a year. This way you are at least more likely to know the people attending your wedding. If you have a rule like this, be consistent and apply it to all your single guests.

Etiquette of inviting single guests
If you write 'plus one' on your invitation, bear in mind that your guest can bring absolutely anybody they like. Instead of a date they could bring a friend or a relative. In the worst case scenario they could bring someone that you have intentionally omitted from your guest list! If you want to be more specific about who your guest invites, call them in advance so you can put a name on the wedding invitation and avoid any confusion.
If you have a lot of single guests coming to the wedding, it's fine not invite dates at all. You never know, some of your single friends might hook up! Try to make sure singles are seated together for dinner. Putting a single girlfriend on a table of couples is just cruel, and seating her with one other single male, who you happen to think would be perfect for her, is just too much pressure.
When single guests assume they can bring a date
You might be surprised how many single guests will add an extra person to their RSVP when you haven't actually invited them to bring a date. If you really can't accommodate extra guests, you will have to deal with this issue straight away.
Call them up and apologise for not being clear, even if you think you were. Explain that the venue has a limited capacity and you have to be strict with numbers. Perhaps offer to call them back if you have other guests drop out, and follow through with that. Spread the word to your family and bridal party that extra guests can't be accommodated in case anyone asks them.