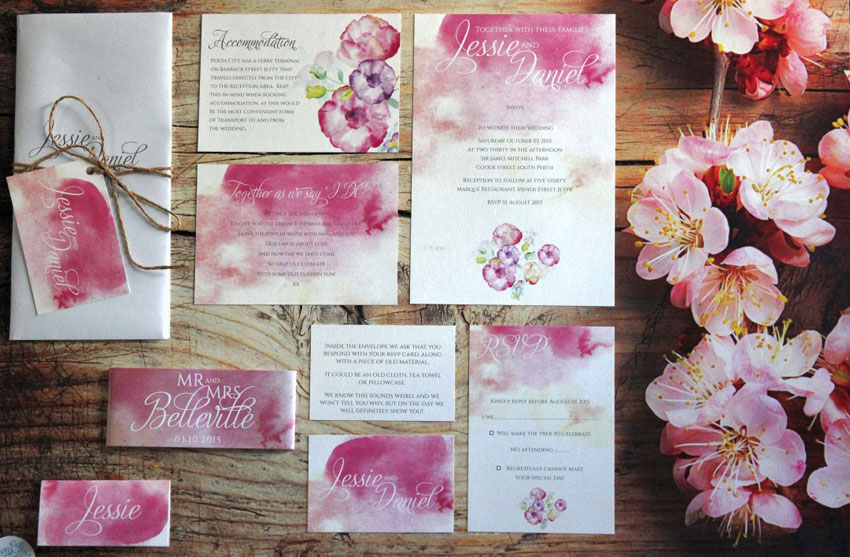 Spring is the world's favourite time in which to marry, not just because of the divine weather, but also because of the fresh and beautiful blooms that abound, filling the air with that sweet, once-a-year perfume that tells us Spring has most definitely sprung. So, if you're holding a spectacular Spring wedding, why not start things off with a suitably Spring-themed wedding invitation?
Roses galore…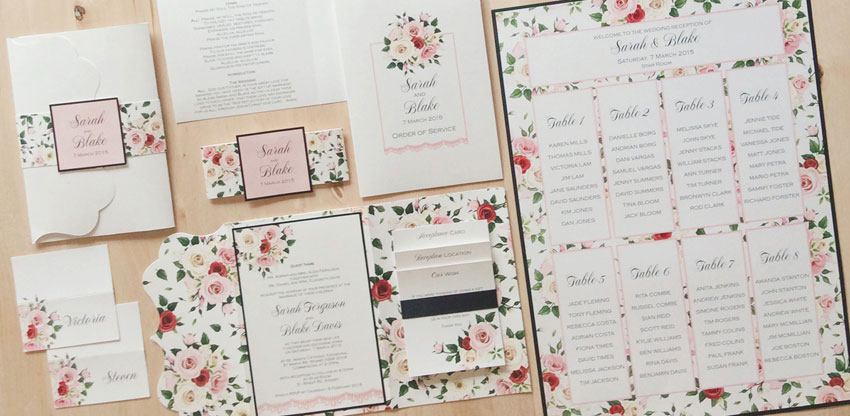 Effortlessly romantic, this delicate, rose-laden invitation is not only perfect for a Spring wedding, it would be even more perfect if you're holding an outdoor Spring wedding!
Bloomin' beautiful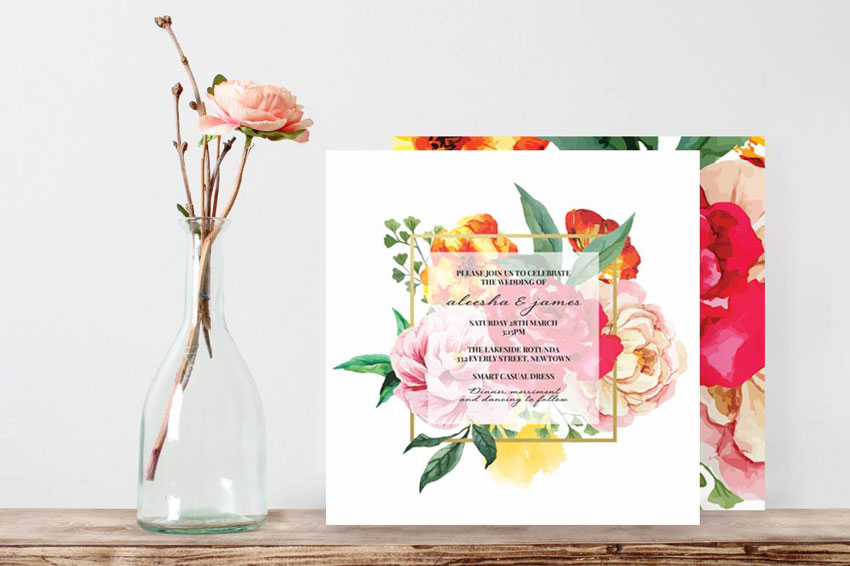 What an eye-poppingly vibrant colour scheme this invitation suite uses. The suite includes an Order of Service booklet, information card, RSVP, table numbers and Save the Date cards, as well as bomboniere tags and wishing well cards, all boasting the same beautiful blooms.
[ew-supplier-carousel]
Wondrous watercolour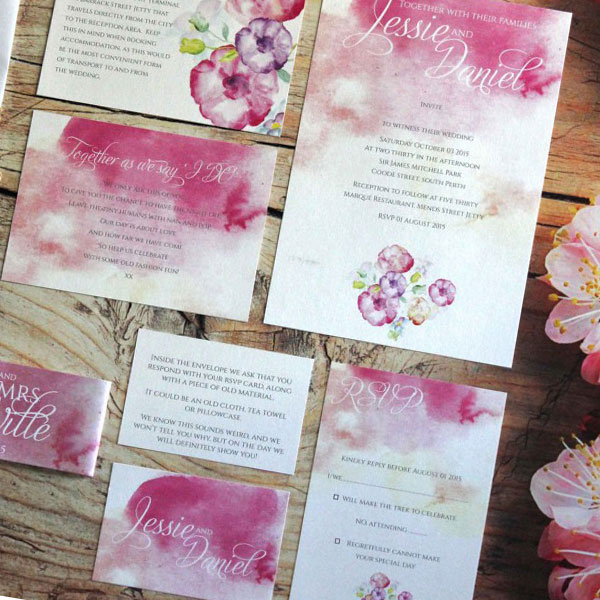 Boasting a quintessentially Spring palette, the watery blooms featured across this invitation suit are heartbreakingly beautiful and reminiscent of something Monet would have adored.
Fabulous ferns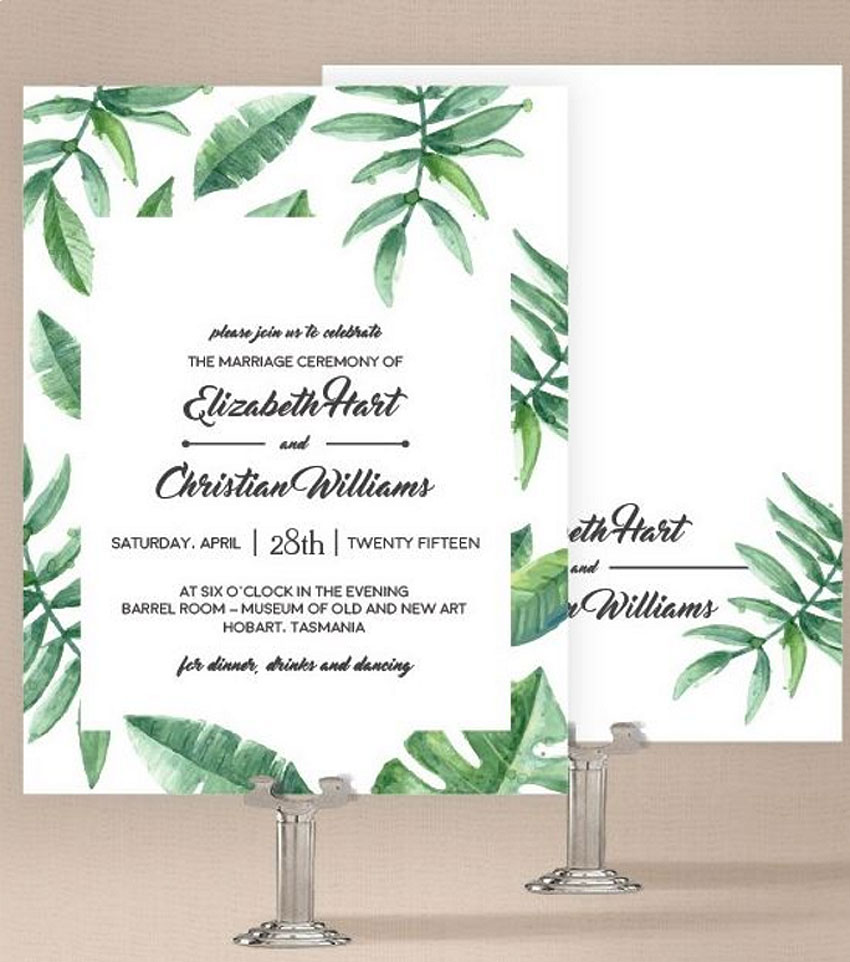 This simple, but eye-catching wedding invitations pays homage to Spring in the tropics but there isn't a flower in sight – yet the set isn't any poorer for it!
A little whimsy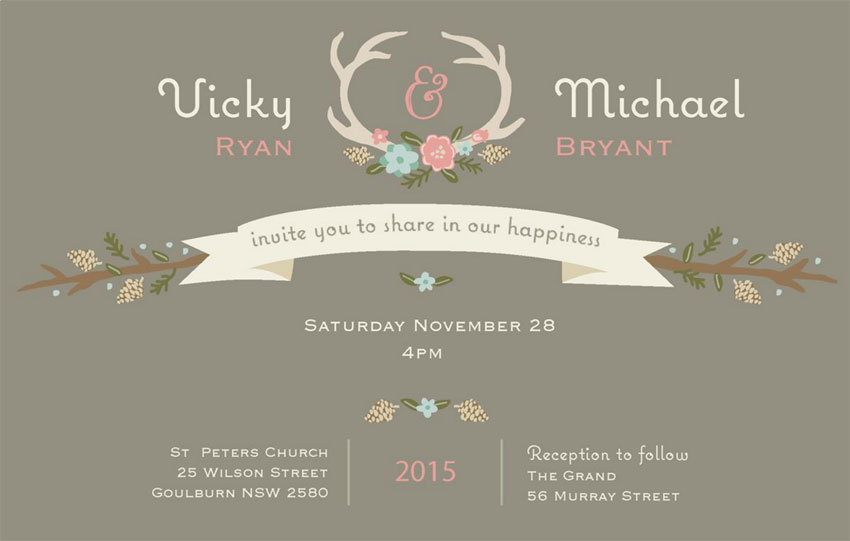 Despite calling upon an entirely different colour palette from what you'd expect from a Spring wedding invitation, this jolly invite is not just pretty, it's also a little whimsical, too.
Deee-lightful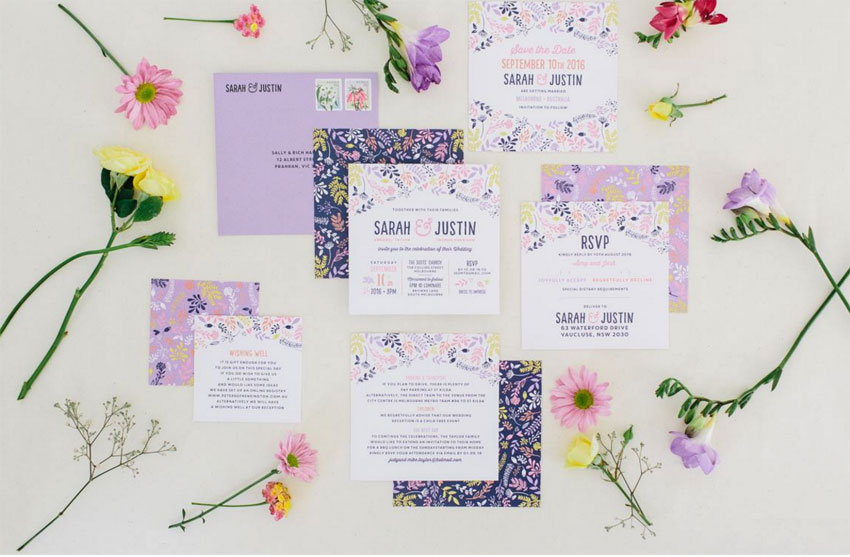 How jolly! This sunny, Spring-themed wedding invitation suite heralds a wonderful – and cosy – celebration.