If you are getting custom made invitations, the first material you will need to think about is the wedding invitation paper. Once you have found the perfect paper, you can decide on the printing and any accessories or decorations. Here are ten tips on choosing wedding invitation paper:
Use good quality card or paper as a base for your wedding invitations, even if you are on a tight budget. Your wedding invitation paper needs to be robust enough to reach your guests without getting bent and it should hold up well and feel strong to the touch.
Consider the texture of your wedding invitation paper. For a contemporary invite, a smooth, high gloss paper can be just right, whereas for a traditional invitation a linen finish might be more elegant.
Check with the printer you are planning to use and make sure the wedding invitation paper or card that you choose is compatible with it. Many couples decide to have a heavier, thicker card for the outer part of their invitation, and to have a lighter paper inside the card to print the invitation details on.
Use two colours of wedding invitation paper for a more expensive effect. You could choose two similar shades of your wedding colours for a subtle two tone invitation, or two contrasting colours such as scarlet and white for a bolder invite.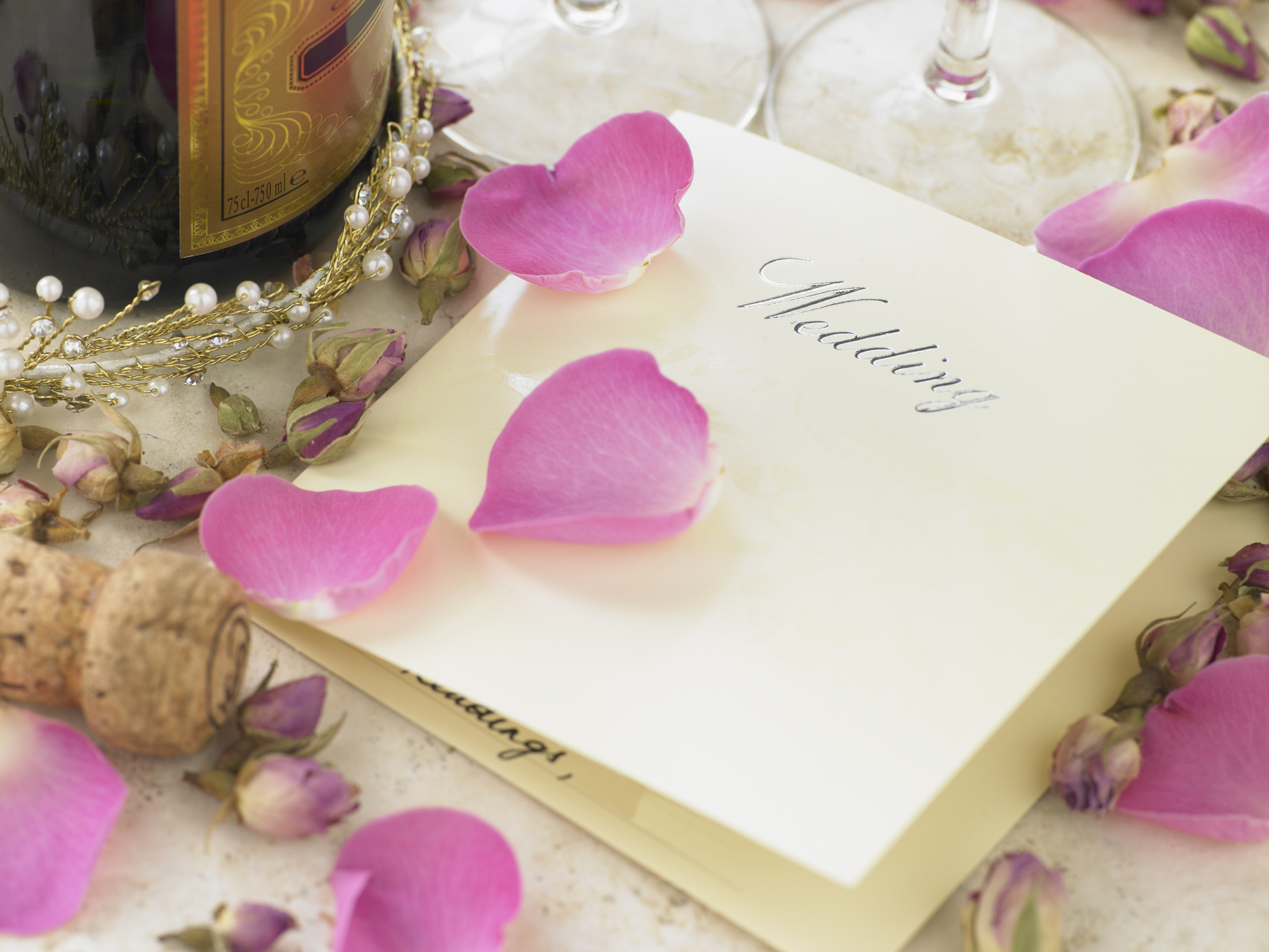 Choose unusual papers such as metallic, pearlescent, or reflective papers to give your invitations a unique twist. Printing with black ink on these types of paper is a relatively cheap option but still results in a professional finished product.
Use vellum paper, a translucent type of wedding invitation paper that is most often seen in white but can be bought in a wide variety of pastel colours. It is often used as an overlay with printed graphics or words visible through it, and it adds an extra dimension to your invitations.
Use dark or deep coloured wedding invitation paper for an unusual invitation, but make sure you use a white or light coloured ink for printing, or your guests won't be able to read the details. You could also use white, ivory, or cream paper with a bold coloured border.
Check the weight of your wedding invitation paper and your finished invitation to make sure you put enough postage on each one. If you are having a large invitation with heavy paper and plenty of inserts, the postage costs may be more than you think.