Making a statement with your wedding invitation design is becoming ever more important, and as it is the first impression guests will get of your wedding, many couples put a lot of thought into getting it just right. Ideally your guests will keep your invitation as a souvenir, rather than simply throwing it away once the details are noted in their diaries.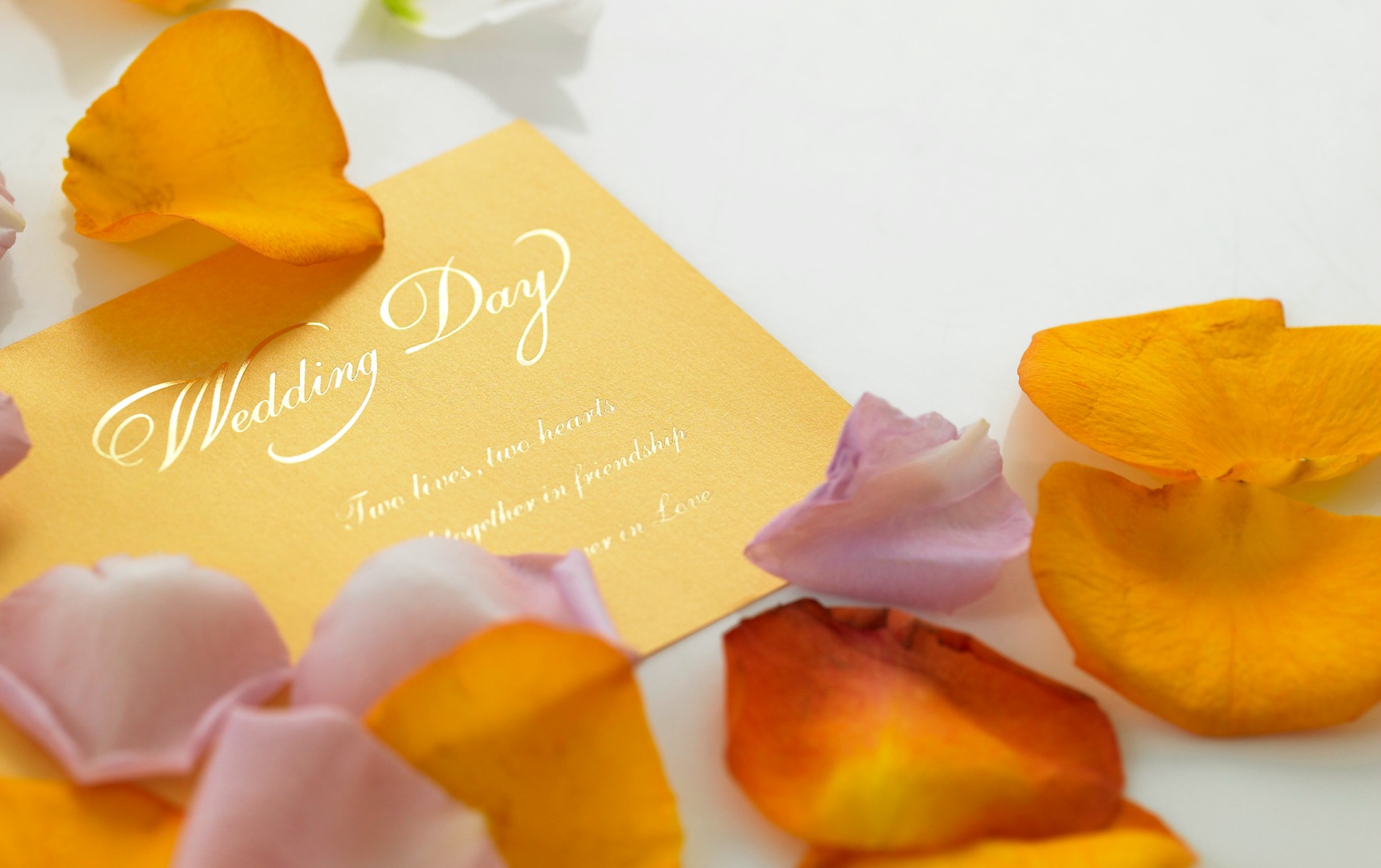 The following popular designs should give you some wedding invitation ideas:
Art Deco style wedding invitations
Bold geometric Art Deco patterns of the 1920s and 1930s are very fashionable in the world of wedding stationery, and if you're looking for wedding invitation ideas to suit a tight budget these could be ideal for you. Art Deco style patterns can be printed using just black ink, which is cheaper than printing in colour, and can be printed onto coloured, metallic, or pearlescent paper.
1970s floral patterns
Simple, bright floral patterns are becoming more popular than more ornate floral designs, and they give a very clean, contemporary effect, especially when bold colours are used. As well as one dimensional 1970s floral designs, Chinese style floral designs incorporating cherry blossom patterns are also effective.
Culturally inspired wedding invitations
Your heritage and ethnic background is a great place to start your search for wedding invitation ideas. Many couples are honouring their ancestors by including symbols, motifs, or themes that reflect their families' background. Celtic symbols and patterns, tribal prints, and African influences can all be seen in wedding stationery trends.
Environmentally friendly invitations
There are plenty of great wedding invitation ideas to consider if you are trying to have an environmentally friendly wedding. You could use recycled paper for your invites, but look out for cards that are 100% recycled material rather than around 30%, and many companies now offer soy based inks. Electronic wedding invites are also a great way to go green as you save paper, postage, and the fuel required to deliver your invitations. If you still want to post your invites, at least make the RSVPs electronic.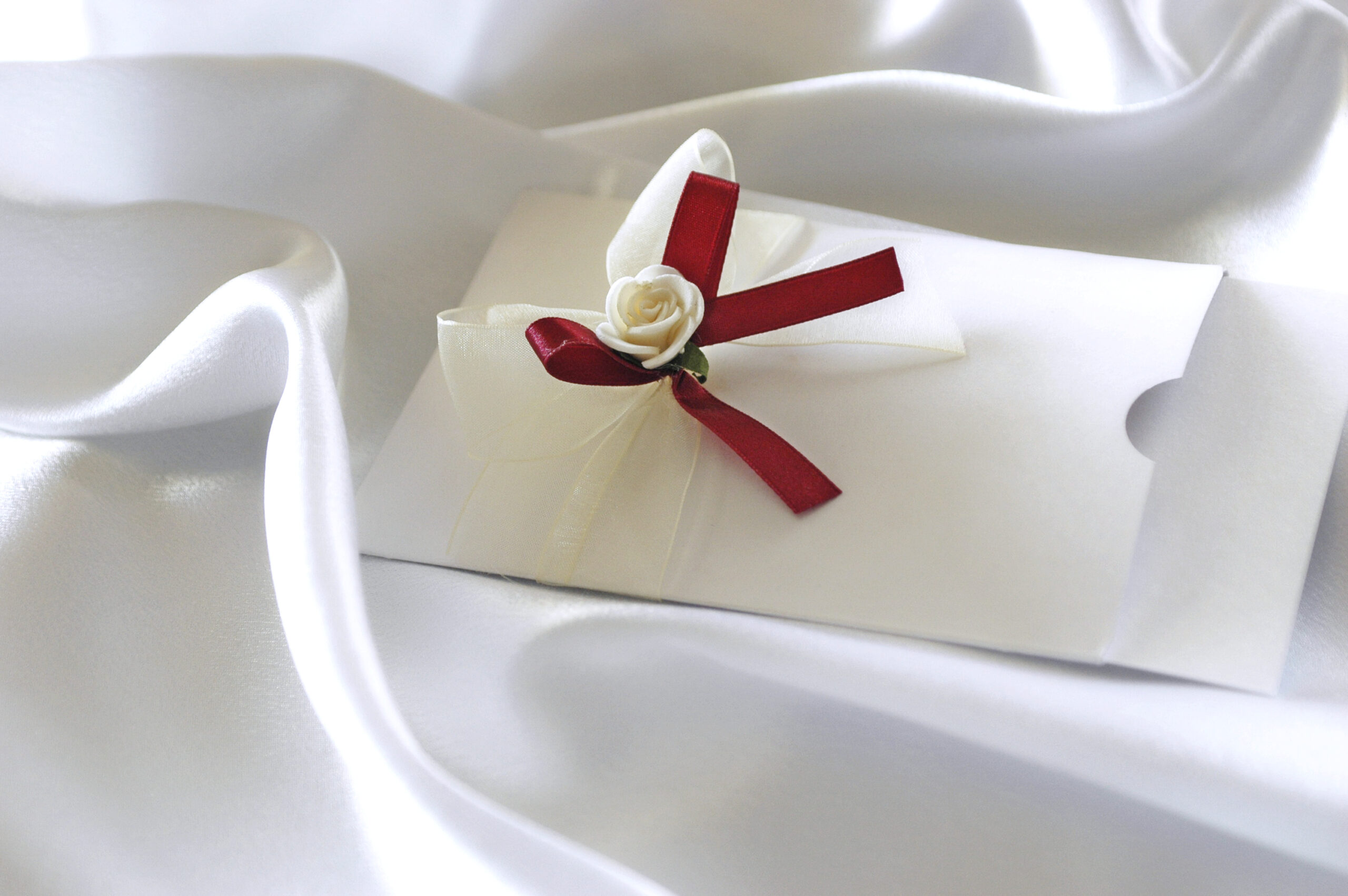 Futuristic wedding invitation styles
As we enter a new decade, many couples are looking ahead for wedding invitation ideas, rather than back into the fashions of the past. Modern paper styles such as metallic, fluorescent, reflective, or holographic can all add an ultra modern edge to your invites, and unusual asymmetric shapes, along with layers of different textured materials can also create a surreal futuristic impression.
Wedding invitation colours
When couples are looking for wedding invitation ideas they often use the same colour as their bridesmaid dresses or flowers, and this can be very effective. Currently one of the most popular colours for wedding stationery is purple, in every shade from amethyst to violet. Purple is a warm, romantic, magical colour, and can be teamed effectively with silver, orange, yellow, white, cream, blue, and green.
Silhouette styles
One of the more popular wedding invitation designs is a bold coloured silhouette on a light background. A silhouette of the couple getting married works well, but there are various other possibilities, with a very fashionable choice being butterflies. Anything that has a distinct silhouette and complements your wedding theme can work well.