So you've set the date! Now it's time to let your nearest and dearest know when to celebrate you tying the knot.
Once you've navigated everything you need to know about invitations, RSVPs and Save The Dates, it's time to look at your wedding budget. As with everything, you should be asking yourself how it fits into your budget, where it fits in the priority list of your wedding, and how much you want to be spending.
So as we've done many times before, we've looked at what other couples are doing to get an idea of how much wedding invitations will cost you in 2019.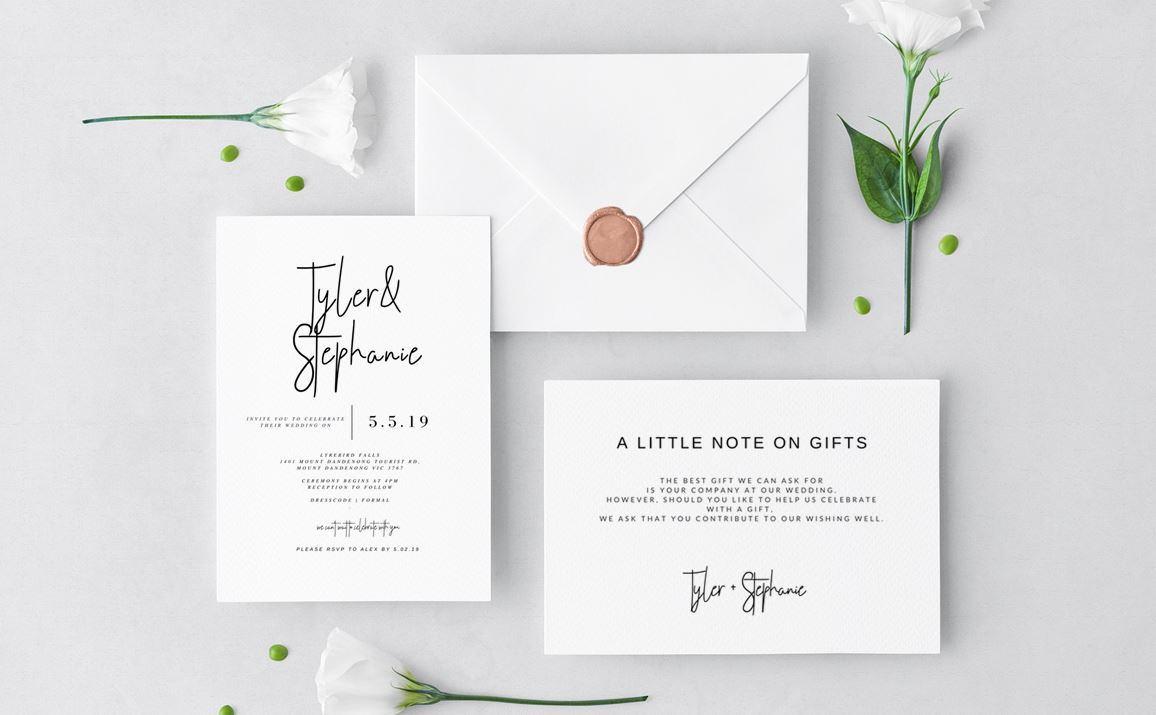 How much do wedding invitations cost?
Wedding invitations, like catering, are one of those costs that are going to increase or decrease with the number of guests you have at your wedding. The average Australian couple will invite 97 guests to their wedding, and while some of these will be sharing invitations, the chances are you can expect to purchase between 80 and 100 invitations for your big day (including some spares and one for your album later!)
The average cost of wedding invitations around Australia is $772. This does vary by state, so take a look below to see where you're likely to spend a little more or a little less. And if you're in the ACT, Tasmania or the NT, take a look at the national average to work our your costs to your budget.
Victoria – $807
New South Wales – $833
Queensland – $633
South Australia – $518
Western Australia – $933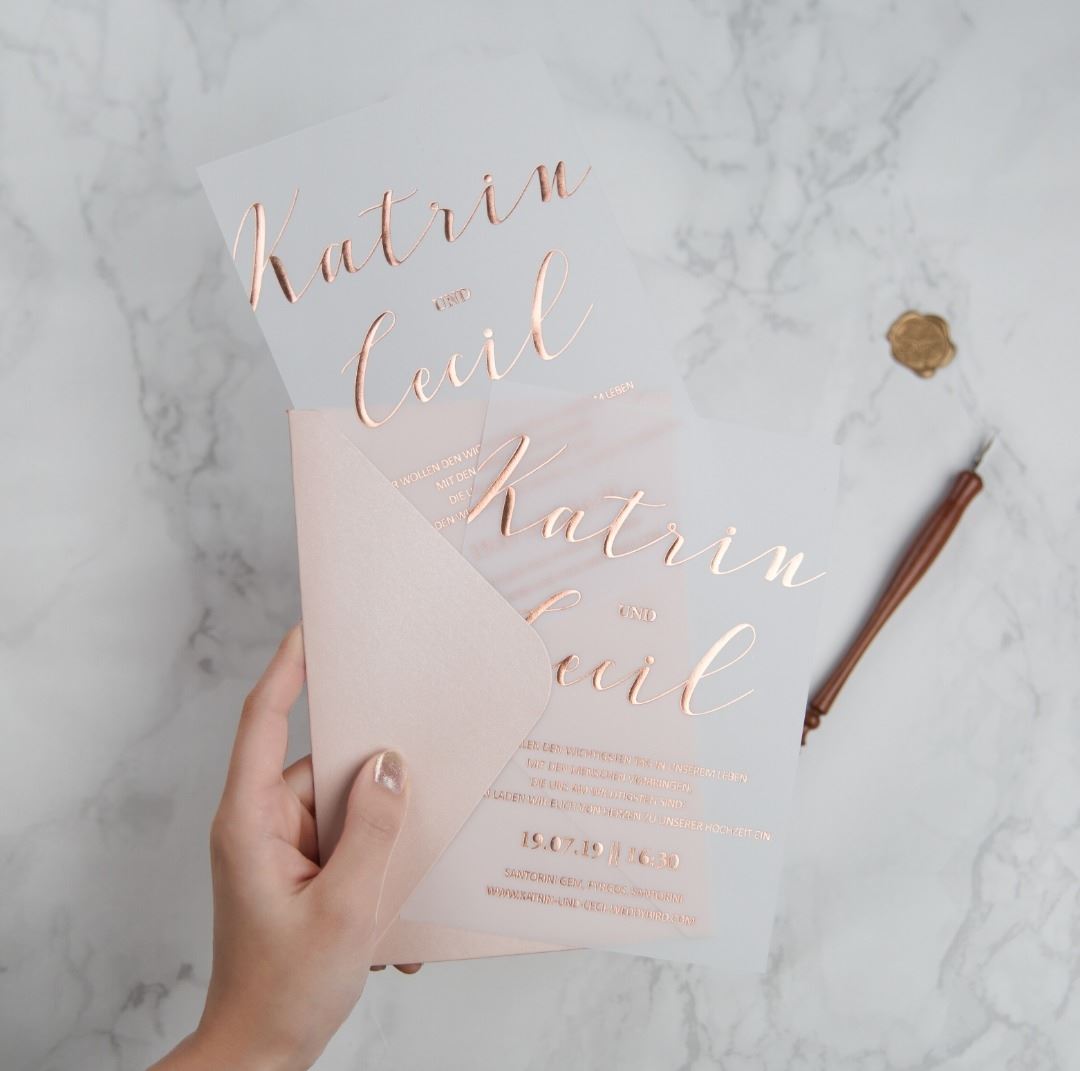 The one cost we all forget…
Once you've chosen your invites, envelopes, personalised wax seal or whatever else you want for your big day, we're often reminded of the additional cost that comes with wedding invitations that we often don't factor in.
Postage.
In general, it costs $1 per Australian stamp, which means $1 per invite you are mailing out! If you are mailing out between 80 and 100 invitations suddenly you can jump above budget for your invites!
Remember to factor postage in when you're purchasing your wedding invitations. Heavier paper, more items in an envelope or larger sized items might incur additional charges, so it's important to be aware of these before you send your invitations out.
Or, if you have a simple invite you want to send around Christmas-time, then take advantage of the cheaper 'card only' stamps during this season!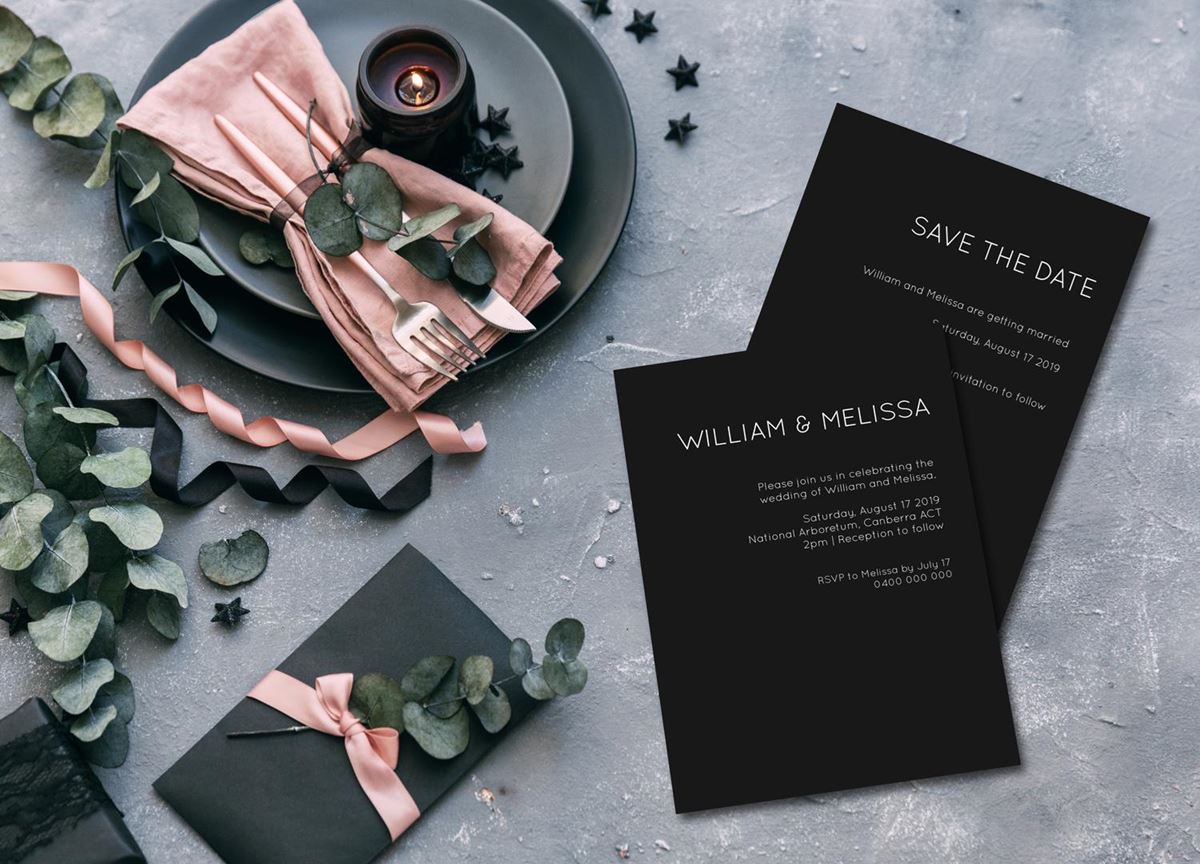 Professional invitations vs DIY
You can factor items such as your invitation, RSVP card, Save The Dates, menu, signage and more in your stationery costs, but remember to draw the line between your stationery and decorations. And while DIY or cheaper online invitations might be tempting, don't forget the benefits of having a professional do your invites for you.
We've actually seen a shift back towards professional invitation suppliers as opposed to couples doing their invitations themselves over the last few years, with 61% of couples opting for professionally made invites. This comes down to two key factors, being time (you spend 360 hours planning a wedding do you really want to add invitation making to that?) and the first impression.
Couples are wanting to make more of a statement with the first impression of their wedding, opting for trending invitation features that are difficult to replicate when doing yourself. This is showing the divide between couples who are getting their invitations done professionally and those who are doing them themselves, but as always, the choice is up to you.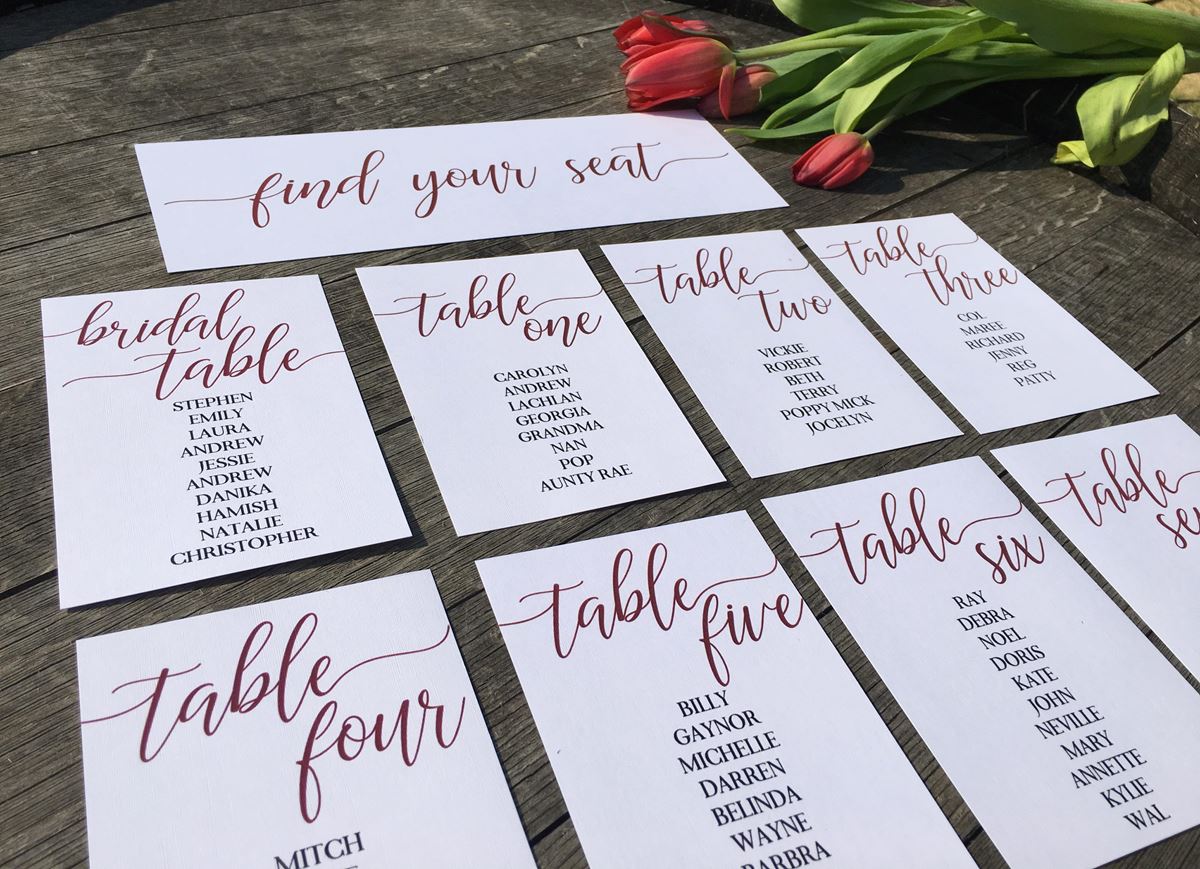 What to look for in a good invitation supplier
Once you're ready to order your invitations, or browsing online through different suppliers, it's important to look at online reviews to make sure you're getting what you're paying for.
Good qualities to look for in a supplier include consistent design across all stationery designs to make your wedding look as seamless as possible. Other couples also say that prompt answers and consistent communication with their invitation suppliers were a big plus, as well as any changes being made without further issues.
Potential issues to keep an eye out for are additional charges for changes to the original design (check out contracts for how many revisions are included to be within reason before charges are incurred), poor quality orders or long delivery times.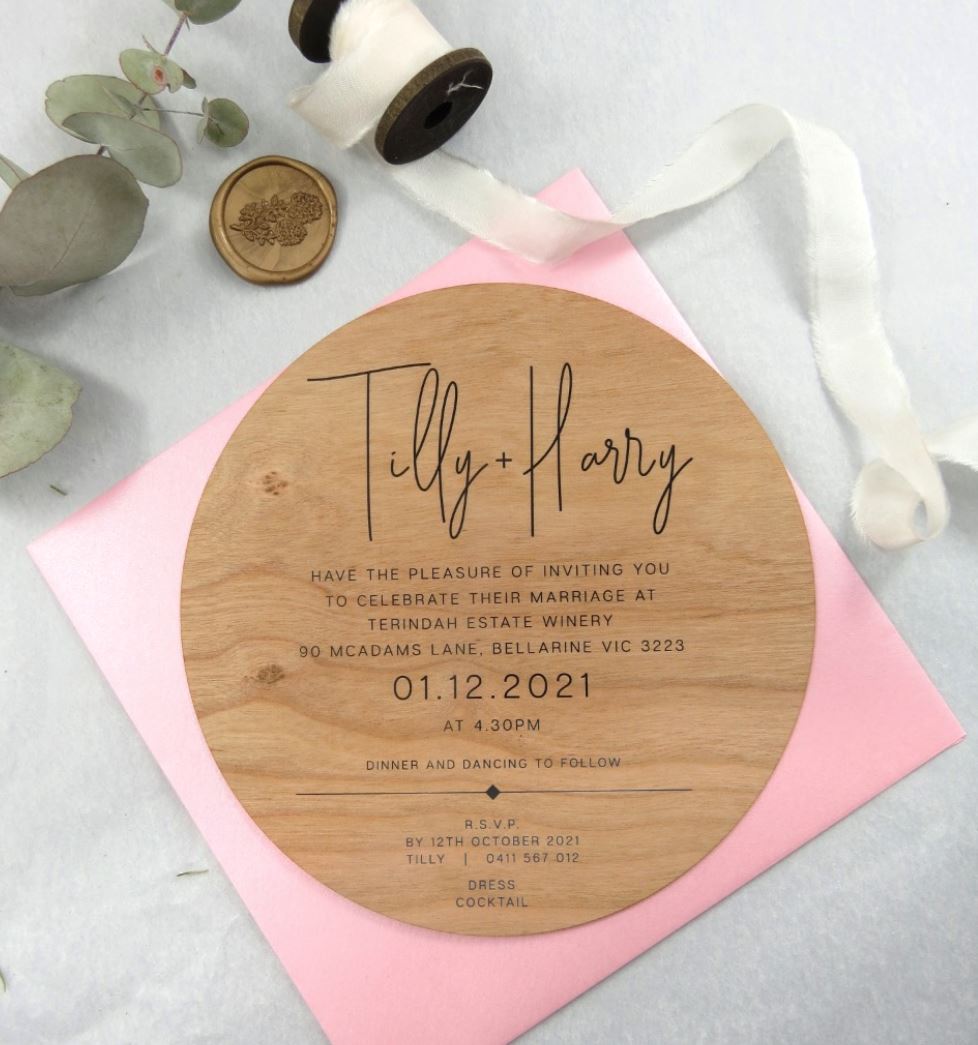 What's trending in invitations?
Now you're ready to send out the date, it's time to see what sort of invitation you want! As we've already mentioned, we're seeing that shift back towards professional invitations and added luxury details within invitations. Some of our favourite wedding invitation trends in 2019 include:
Letterpress
Letterpress features can only be made with special machinery, so they really add that wow factor to your invites. Having a letterpress feature of your invitation can add an elegant element to any design, whether your wedding is rustic, bohemian or modern.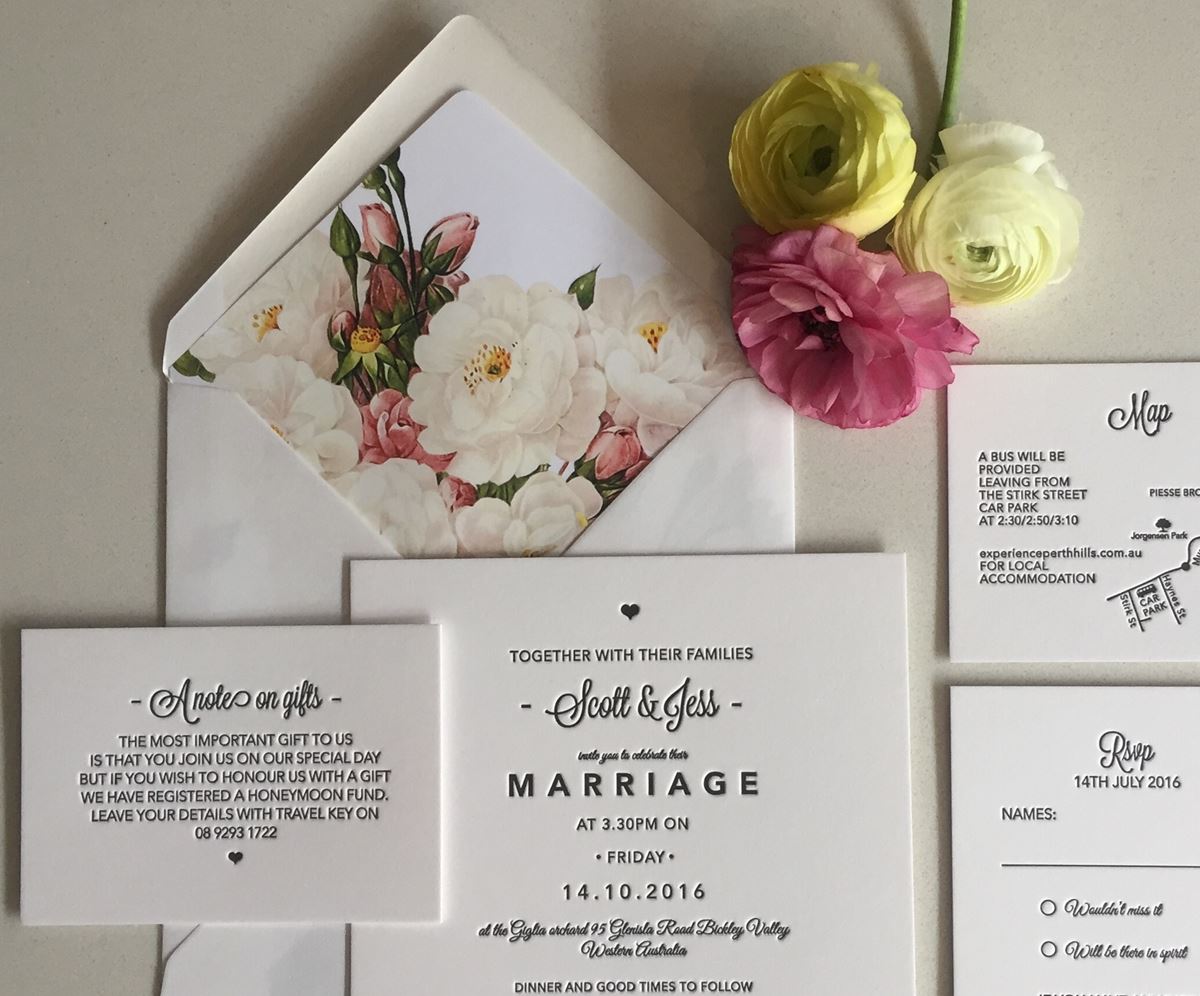 Mixed metallics and foil
Getting those different metallic tones to your invitation lettering shows a bit of class and is perfect for a luxury touch to classic, traditional, modern, elegant or luxury weddings. You can go one step further and instead of opting for the metallics and foil on your wording, add foil to your paper for an extra luxe touch.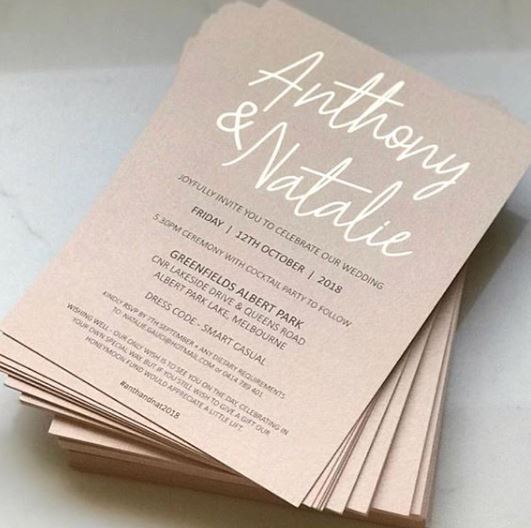 Bold fonts
Bold fonts are the clear winner of 2019, and a strong, bold and flowing typography will look stunning as the first impression for your big day. We're seeing bold fonts being used in more everyday items as well, including store-bought stationery, home decor and even billboards!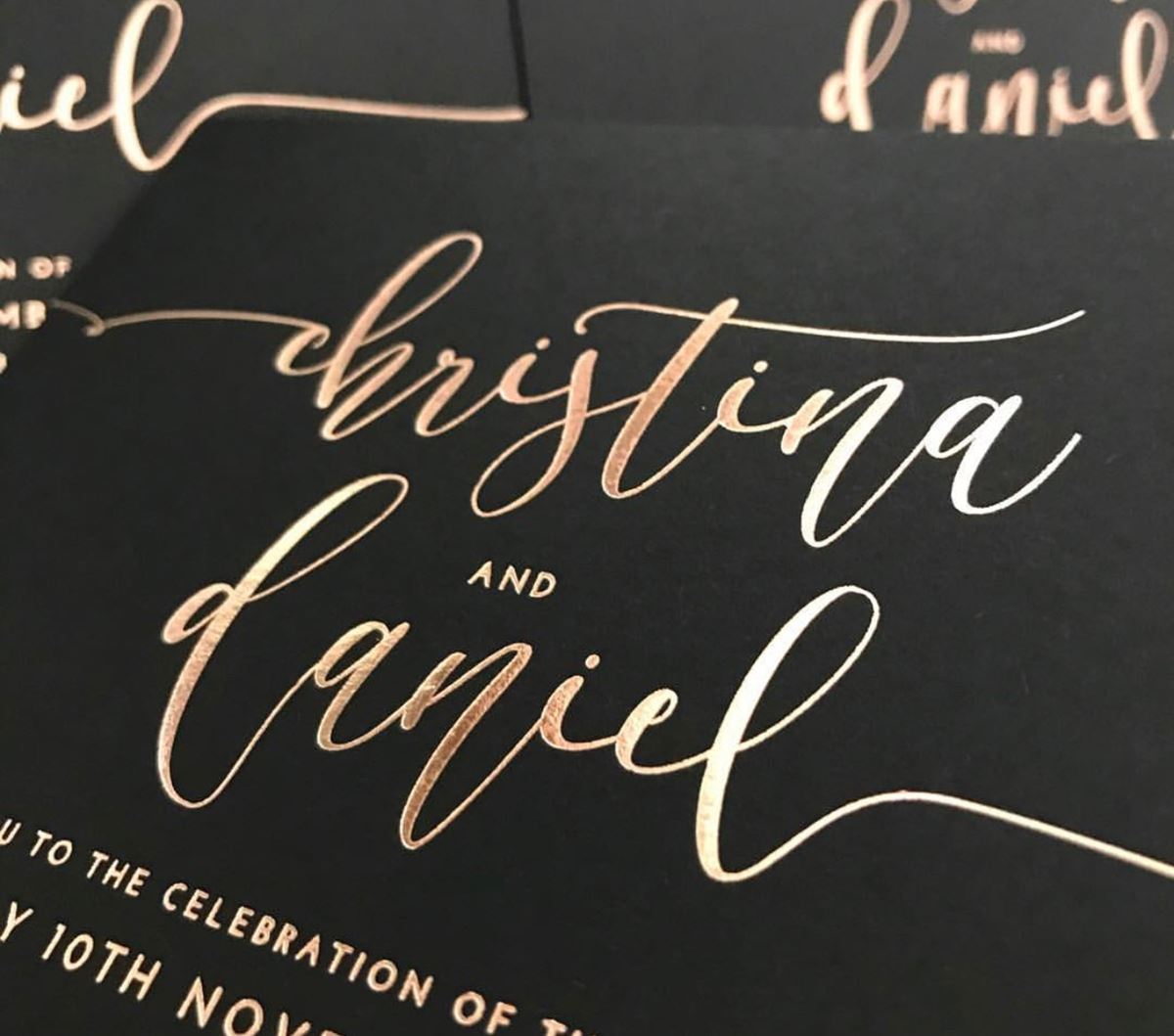 Wax seals
Nothing says personalisation like your very own wax-sealed envelope! Add your own royal touch to your wedding invites by having a personalised stamp made up for your wedding and sealing those envelopes with wax to send out in the mail. It looks stunning and will make your guests feel extra special when they receive your own personal emblem in the letterbox.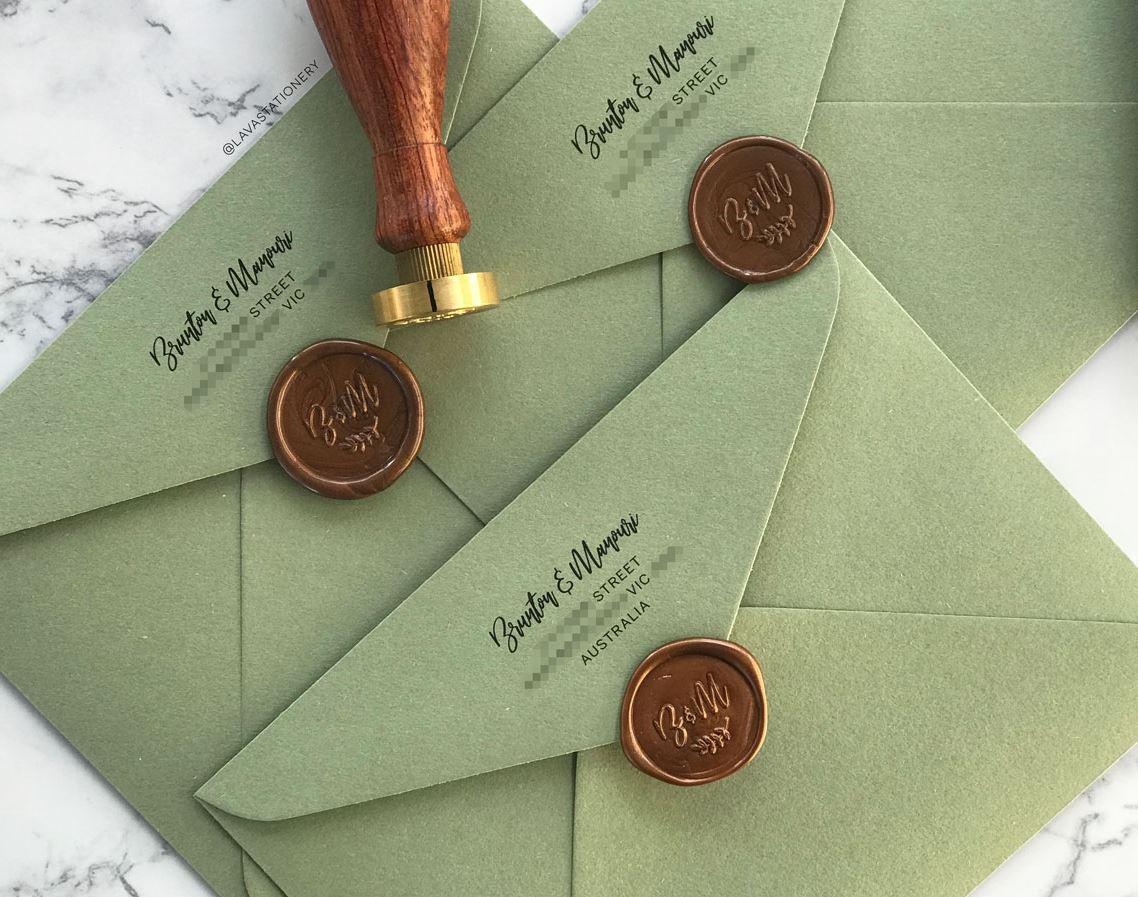 Acrylic or transparent designs
Who says that paper has to be the go-to for your wedding invites? Acrylic backings for invitations are the perfect luxe touch for your wedding stationery. Not only can they be paired perfectly with the stationery around your wedding venue, but they're also perfect if you're looking for that wow factor that can't be replicated with DIY. Watch out for transparent paper as well, which is the more affordable option and is breaking into this trend as well.