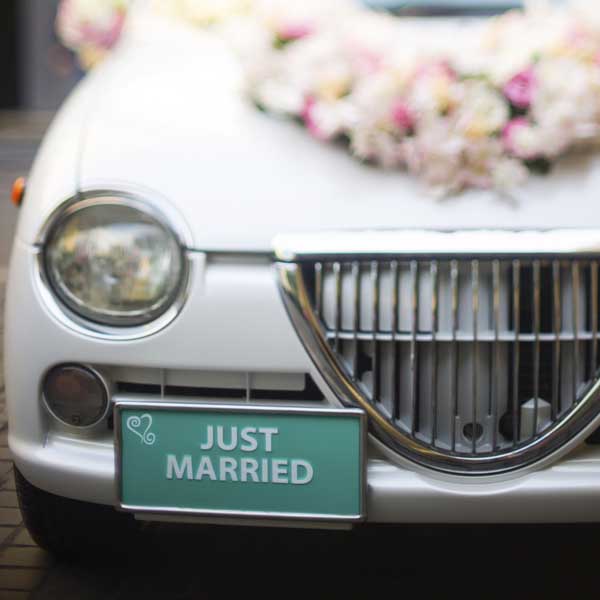 Weddings are a wonderful exercise in whimsy and romance, as creativity and vision come to the fore to deliver your dream day. But in amidst the emotion of this grandest of celebrations, there's an important practical consideration – and that's money.
A typical wedding in Australia these days costs an average of $36,200 and, realistically, in any other part of your life, you wouldn't likely dive into an investment of that magnitude without covering your back, so it makes sense that more and more people are doing just that with wedding insurance.
So what is wedding insurance?
As the name suggests, wedding insurance looks to protect any money you invest in a wedding that doesn't go according to plan because there are unexpected hiccups or you need to cancel or reschedule. We're talking everything from vendor troubles and marquee hire to furniture rental, personal liabilities or family tragedy.
Here are some examples of the kind of situation that can arise.
Everything is booked and you're all set – at least until a member of your immediate family is hospitalised. You can't imagine getting married without them, so you decide to cancel and reschedule a month down the track.
Your celebration is only a week away when your florist calls because she's had an emergency and can't do your flowers any more. This leaves you with a double dilemma. Not only do you have to find a replacement, you may also be faced with spending more than you budgeted because the order is so last-minute.
The day has been wonderful, and the celebrations are drawing to a close. Then one of your friends manages to trip into the side of marquee, tearing a hole in it. The venue must then charge you $1000 to repair the damage. Gulp.
In all of these situations, wedding insurance could cover the extra costs, meaning you'll be reimbursed depending on what your particular wedding insurance plan covers.
So, when do you need to take out wedding insurance? The best advice would be to do it as soon as you've picked your date, to ensure you're covered from the get go. But specifically, policies can normally be taken out anywhere from 18 months to 30 days in advance.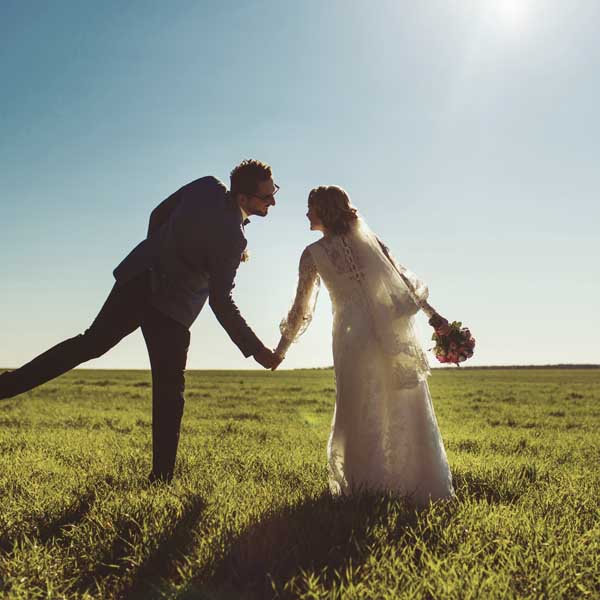 Here are some of the things that are typically covered by most wedding insurance policies but, obviously, that varies depending on the vendor:
Cancellation;
Rescheduling;
Supplier failure;
Marquee and equipment damage;
Weddings rings;
Wedding gifts;
Wedding attire;
Wedding transport; and
Personal liability
On top of these you'll also be covered in situations where, for example, the bride or groom gets sick or severe weather impacts the day.
Also note that policies can be taken for civil partnership or commitment ceremonies for same-sex couples.
Cost wise, wedding insurance policies can range from roughly $215 to $1300, depending on how much coverage you want. Bear in mind, though, that most companies will only cover celebrations in the country where you buy the insurance, although some companies, such as Dream Wedding Insurance, will cover both Australian and destination weddings.
Here are some other things to consider when looking for wedding insurance providers, bearing in mind you should always read the product disclosure statement, just as you would with any financial product.
You need to understand what's not covered. For example, if one of you cancels the wedding because of cold feet, you will have to bear those costs yourself. Also, if your reception is on a different day to your ceremony, it will not be covered.
You need to look at who the coverage extends to. For example, a policy will often include immediate family members such as your parents, given they often pay deposits and costs for vendors and venues.
You need to understand when claims can kick in. For example, you will be covered for your deposits should the wedding be cancelled, but only if this happens 30 days after you buy it.
In short, the idea behind wedding insurance is simple. Research your policy, make sure you're fully protected and then enjoy your special day knowing that if things go wrong, you're, most likely, covered.
And, hopefully, you won't have to think about it again!