Ready to start planning your wedding but not quite sure where to begin? It's all about becoming inspired!
Your wedding is one of the most important days of your life and should reflect you, what you like, what you want and how you want to be seen by your nearest and dearest. It's also going to be one of the biggest parties you'll ever throw so it's important to make sure that it's also fun!
From decor to music options to how to start thinking about your dress, let us help you get your planning juices flowing and pull you into the deep, dark cave of wedding Instas and Pinterest.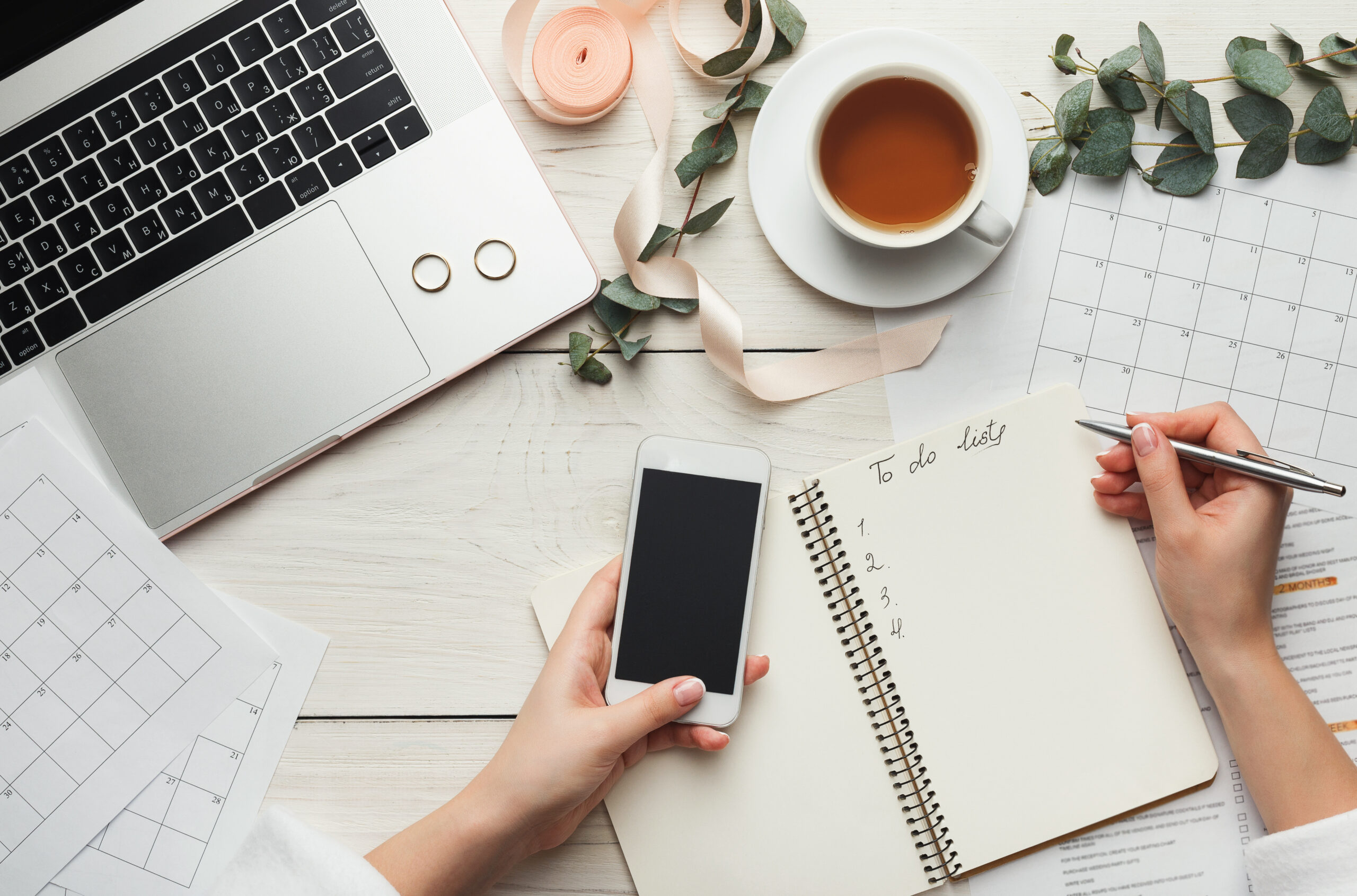 Clear pastels and greenery
Especially as the weather clears up, we are loving this combination of blush, gold and white table settings. Add some natural greenery and pastel florals and you have yourself a gorgeous table setting that will glam up and freshen up your wedding.
If you're having a classic or romantic wedding this is the perfect combo to make your wedding even more light and airy. This sort of styling also works perfectly with open rooms and large windows.
Festoon lighting
Fairy lights and tea light candles have had a makeover, with the latest wedding and decor trend being festoon lighting. These larger lighting features will give your wedding a warm glow and are particularly suited to boho and rustic themes, or any theme with an outdoor setting.
From draped festoon lights across your marquee to larger festoon features scattered throughout the wedding, use these if you want to add to the magical feel of your day and get some gorgeously lit photos.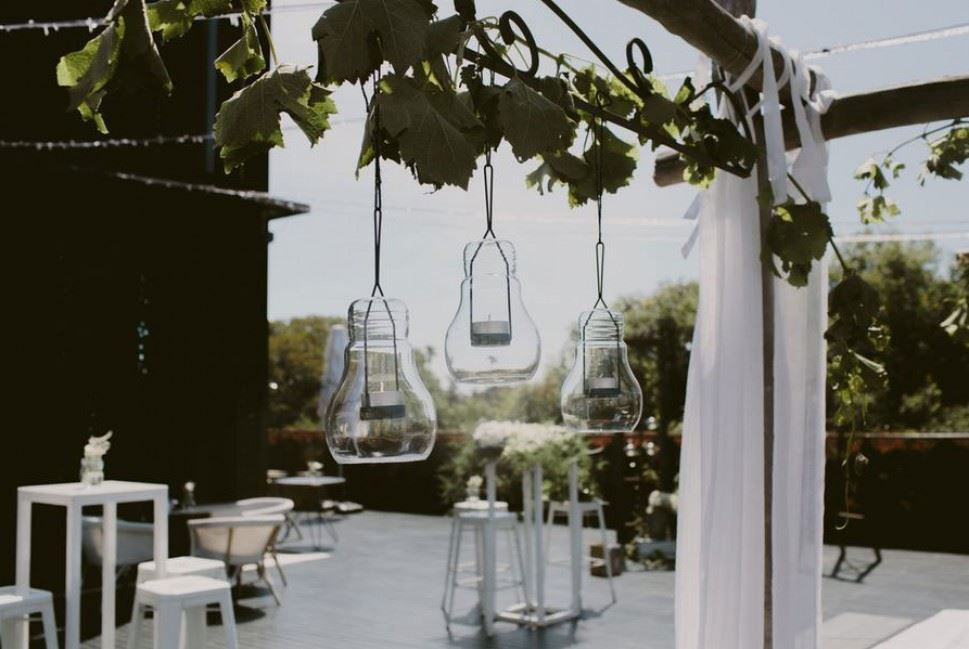 A truly unique look
It's your wedding day, and you don't just want to look good, but you want to look a bit different than what you do day to day!
When shopping for your wedding day outfit, consider what colours, styles or patterns you usually wear. You want to be able to find the perfect balance between something that is suited to your personality, and something that will also give you that wedding WOW factor. Whether it's a strapless dress that you wouldn't usually wear or a bowtie when you're often wearing a necktie.
If you're after an even more unique look then opt for a custom made gown or suit to really make your look truly personal.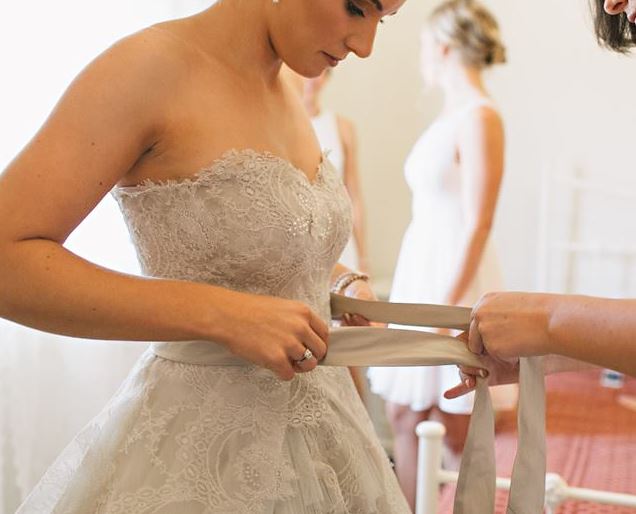 A colour scheme within your wedding theme
While a lot of couples consider what sort of theme they're going to have for their wedding day, it's just as important to think about your colour scheme. Your colour scheme can complement your wedding theme perfectly or break the aesthetic that you have going on, which is why it's so important.
Consider how heavy you go on your scheme as well. You want everything to appear coordinated without going over the top. So if you're going for something a bit matchy-matchy, find complementary shades and colours that also work, like this gorgeous candy and cake table.
Think about your wedding venue as well. Pastels and clean colours are particularly suited to large settings with natural lighting, while you might want to go with darker and richer colours for night time outdoor colouring.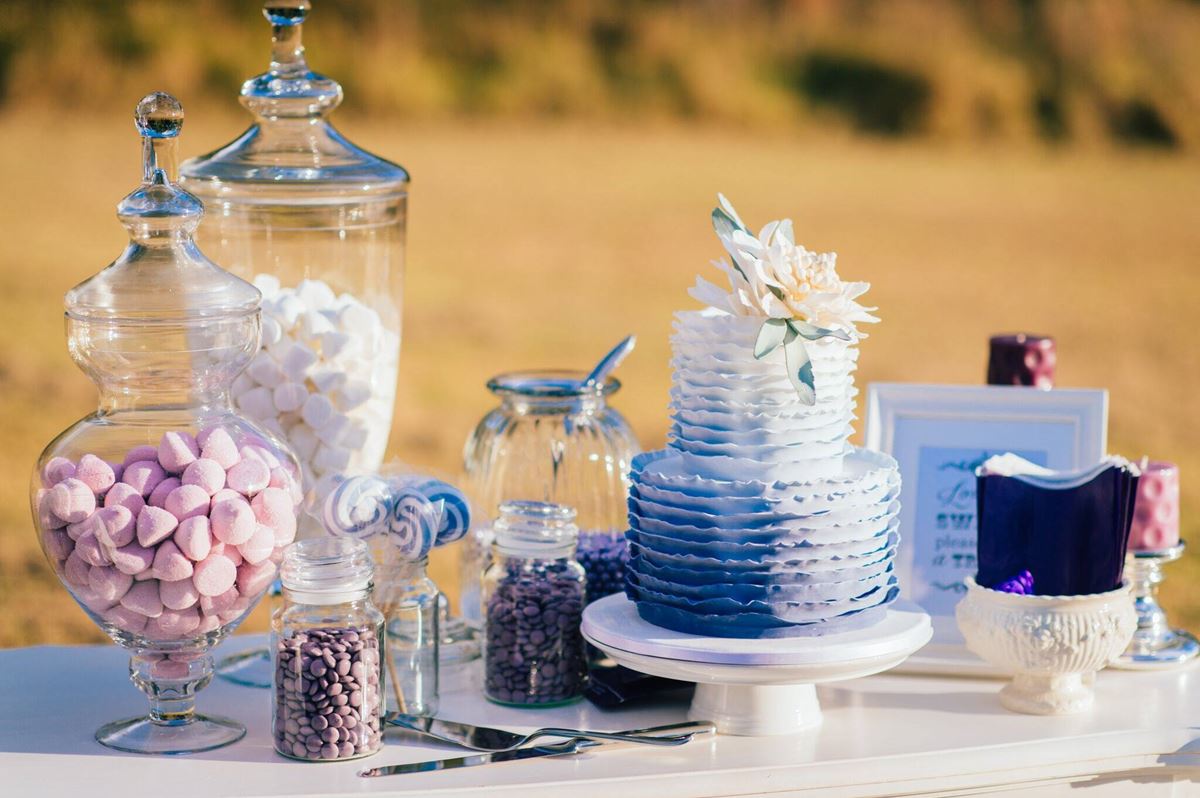 A standout feature
Whether it's your bouquet, cake, wedding shoes, arbour, flower wall or your very own personalised piece of decor, having a specific feature as part of your wedding can make it stand out compared to other weddings that your guests have attended.
You can be as creative as you want to be with your stand out feature. We love the combination of themes this arbour takes on, going from the garden florals to boho macrame to the vintage suitcase then beachy shells and setting. It looks gorgeous and it's certainly not something you're going to see at every wedding. Plus, your personalised feature is another element of your wedding that can be uniquely you.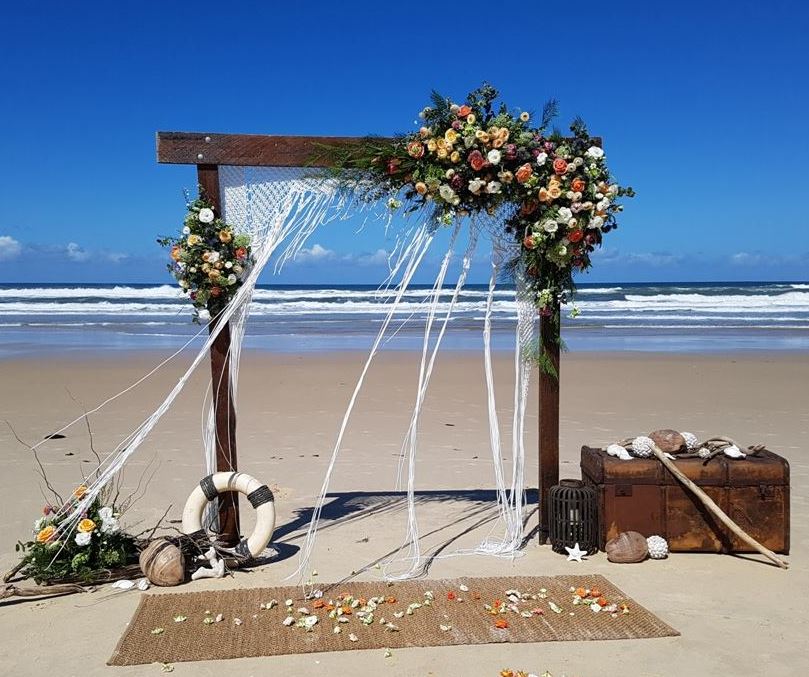 Time to let your hair down
At the end of the day, the wedding is about you, your partner, and enjoying yourselves! Make sure that you don't just allocate time for the two of you together, but that you also allow yourselves to have fun.
Whether it's smashing cake into one another's faces after the cake cutting, sneaking off for some you time during the reception, or ripping it up to the DJ on the dancefloor, you want to remember your wedding day for the love and memories it holds as well as the fun that you had.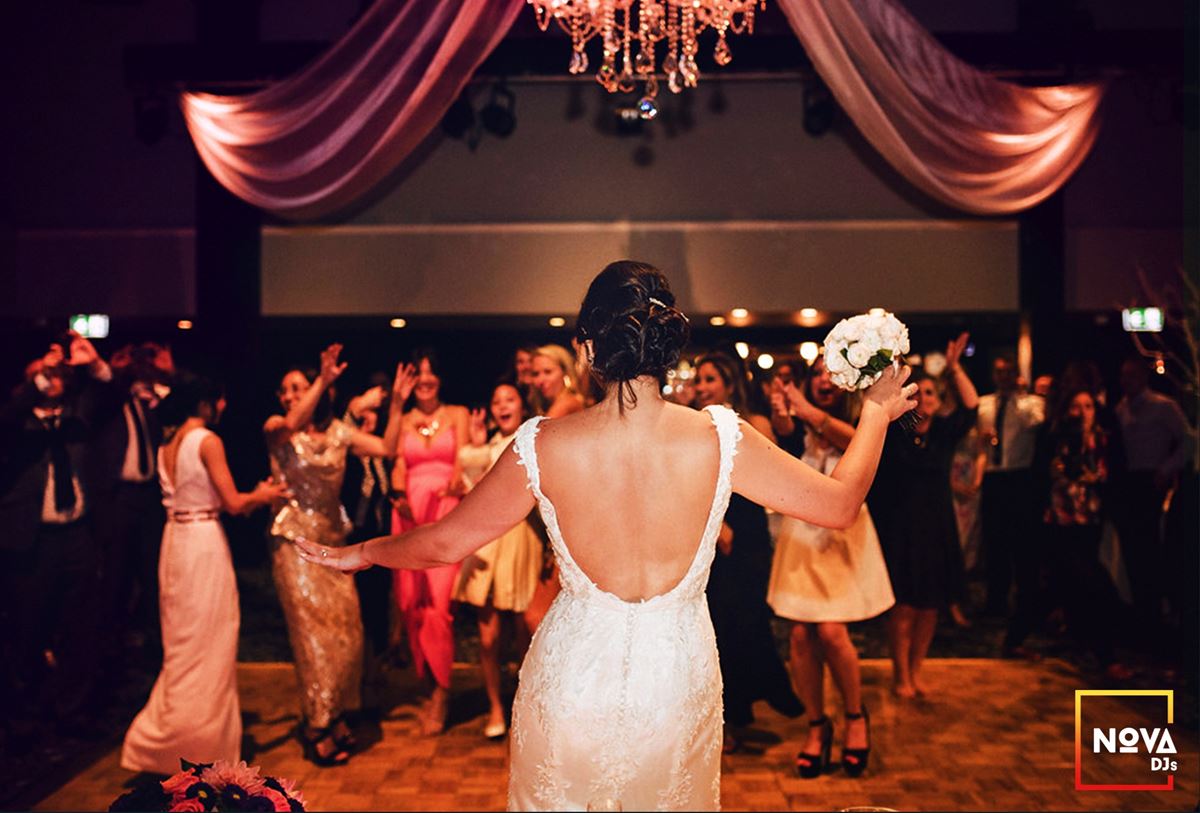 Complementary hanging and fixed decor
Hanging decor is absolutely on trend right now and makes your wedding look that little bit more luxe, particularly when it comes to greenery.
If you are considering hanging installations, then why not go all out and match them with your fixed decor? Whether it's your table settings, feature wall or arbour, complementing the decor together will make your wedding venue connect even more.
Plus if you find a certain feature that you love but can't be hung from the ceiling it means you can add it into your decor elsewhere. It's a win-win!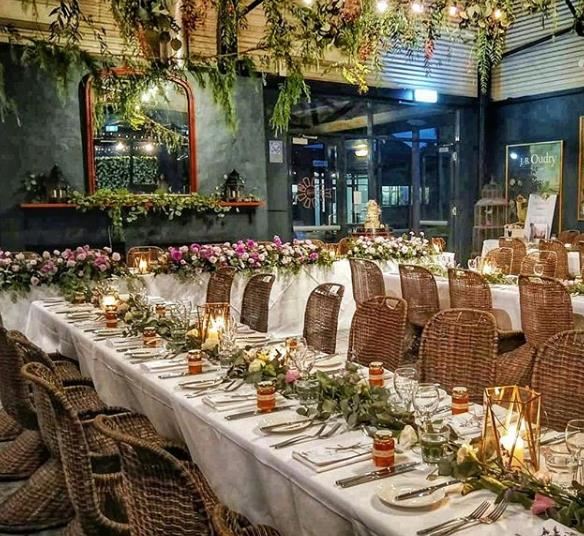 Your favourite songs as acoustic covers
Thought about having your favourite MCR song from your teenage punk stage as your entrance song, but not quite sure how it will go down with the grandparents? Have we got news for you.
Acoustic artists have risen in popularity over the last few years and can perform amazing and absolutely wedding-friendly covers of your favourite tunes for your day. It gives you the opportunity to have the music that you want without feeling like you're alienating part of your guests.
So if you do find yourself being inspired by songs that aren't traditionally considered wedding songs, never fear! An acoustic singer or musician will be able to help.
Cover by Sofie Bozzetti Entertainment
*Styled shoot by Storybook & Co. in conjunction with: Kaitlin Maree Photography, Ivy & Bleu, Saved by Grace Florals, Elly Fleurs, The River Bloom, Hampton Event Hire, Shannon Hope, Petal and Peach Bakery, Next Event, Amber Setema, Day Creative, White Letter Stationery, GM Films