Searching for some inspiration on how to style your gorgeous long locks for your wedding day? We've got you covered with wedding hairstyles for long hair.
With the help of our amazing hairstylist suppliers here on Easy Weddings, we've put together six of our favourite wedding hairstyles for long-haired brides. From glam waves to the effortless low bun, these stunning looks work perfectly for luscious lengthy locks.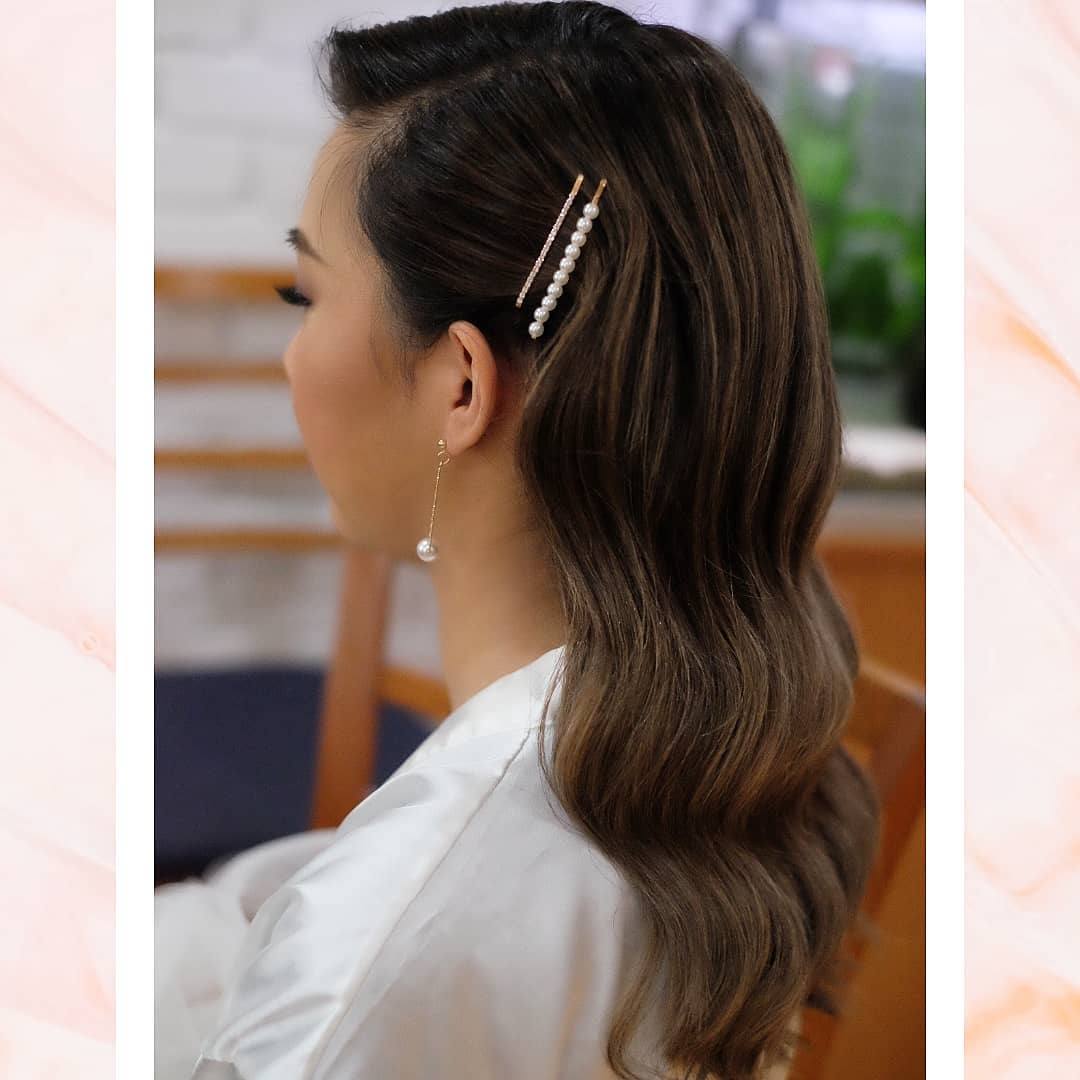 browse hairstylists near you
Textured Low Ponytail
What the experts say: "The textured low ponytail is in high demand at the moment and is a great alternative to the classic sleek updo," says Melbourne hairstylist Elly Liana of Hair and Makeup by Elly Liana. "Romantic wispy hair frames the face while volume and texture in the ponytail create a sophisticated, elegant, and feminine feel."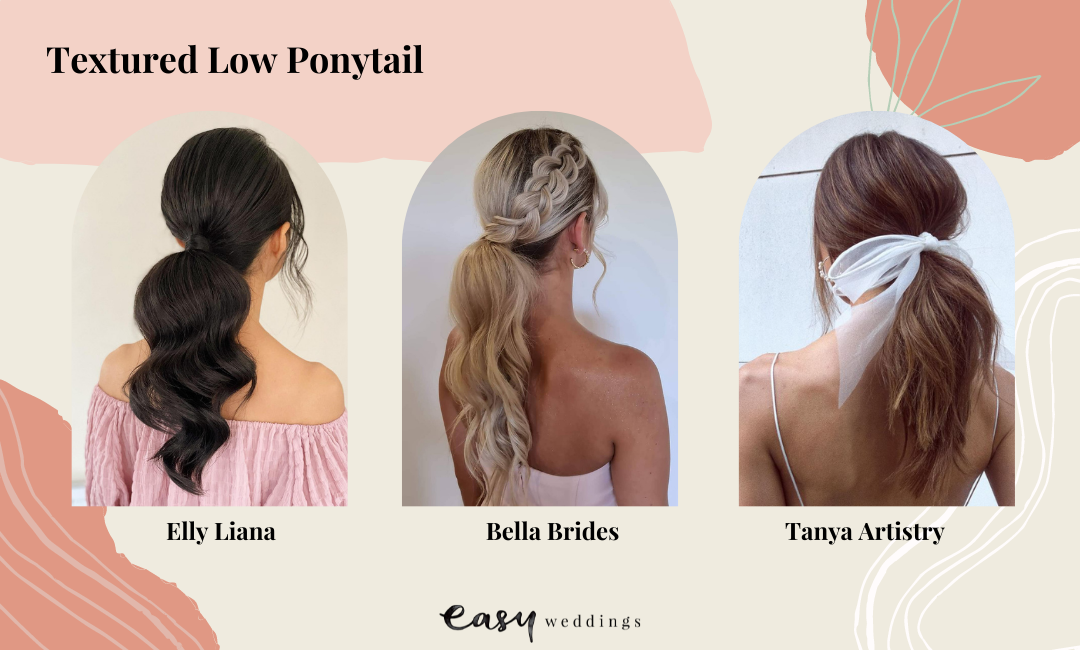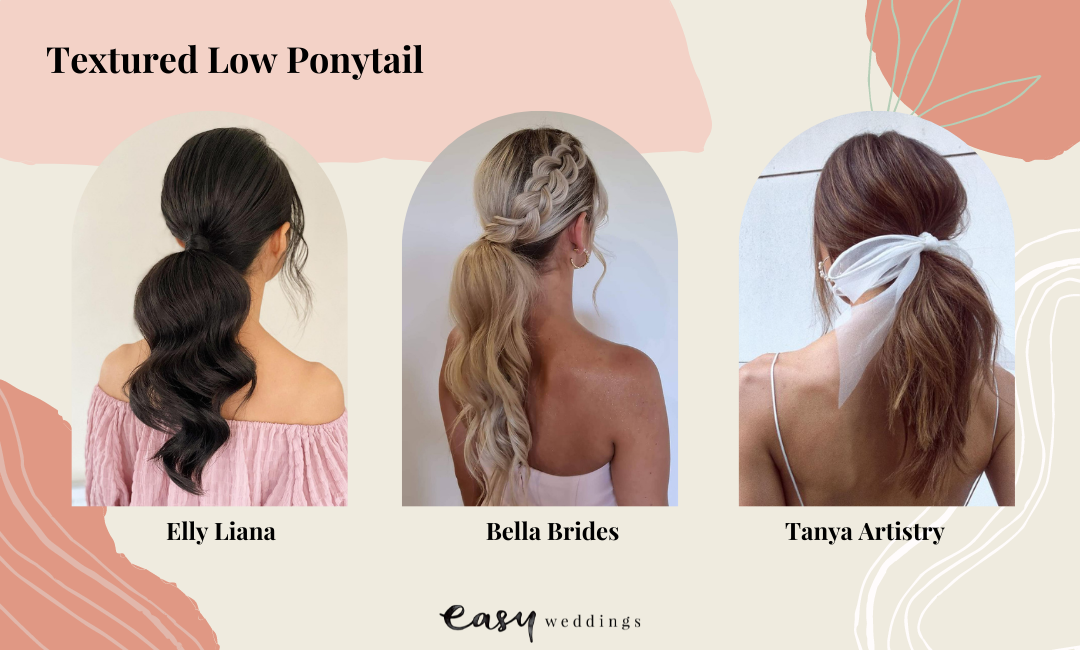 How to achieve this look: First, curl the hair. If you want the curl to be in a continuous line, the curl needs to go in the same direction. If you prefer a more relaxed and natural curl, you can alternate the direction of the curl. After you finish curling the hair, tie the hair in a low ponytail with a rubber band, take a small section of the hair, and wrap it around the rubber band. Then take each section of the hair and tease it with a rat tail comb and some textured powder before brushing it with the same comb until you see a continuous line pattern. If you prefer a more relaxed and messy curl, you can just tease the hair with some volume powder instead of combing it. To make the look softer, leave some wispy hair framing the face.
see hair and makeup by elly liana
Half Up Half Down
What the experts say: "You can add twists, a french braid, or a waterfall braid to the half up half down style to make it look intricate and detailed," explains Sydney-based hairstylist Tanya from Tanya Artistry. "This hairstyle is great for brides who don't want all their hair up and like framing around their face. It definitely creates a very romantic and fairytale feel."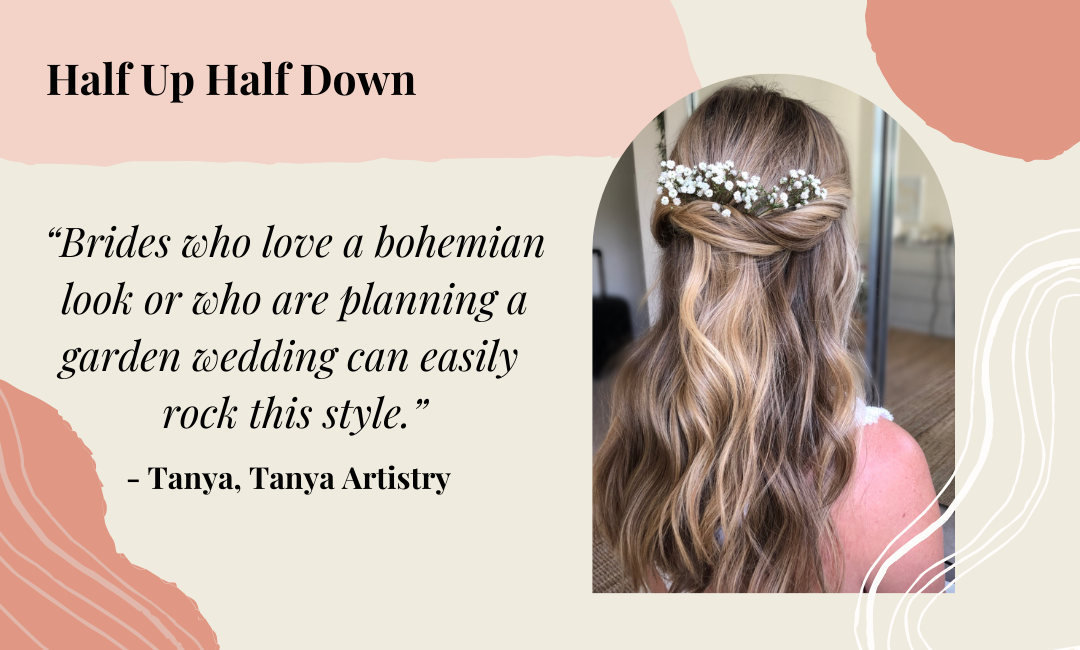 visit tanya artistry
Hollywood Waves
What the experts say: "The modern Hollywood glam wave is perfect for brides who are after a polished, classic look," says Brisbane hairstylist Brittany from Bella Brides. "To achieve Hollywood waves, the key is texture! Don't over-condition the hair prior to styling and take a break from nourishing or hydrating treatments."
View this post on Instagram
How to achieve this look: This look is created using a medium curling wand, setting the curls, letting them cool down, brushing them out, and finally using a hair spray to fix them in place. Dry, thick and bleached hair is ideal for long-lasting waves, but softer waves can be achieved with natural hair, and extensions can help support the style if desired.
visit bella brides
Low Bun
What the experts say: "Messy low buns are ideal for outdoor ceremonies, rainy days, and when you want to show off the back of your dress," says Brittany from Bella Brides.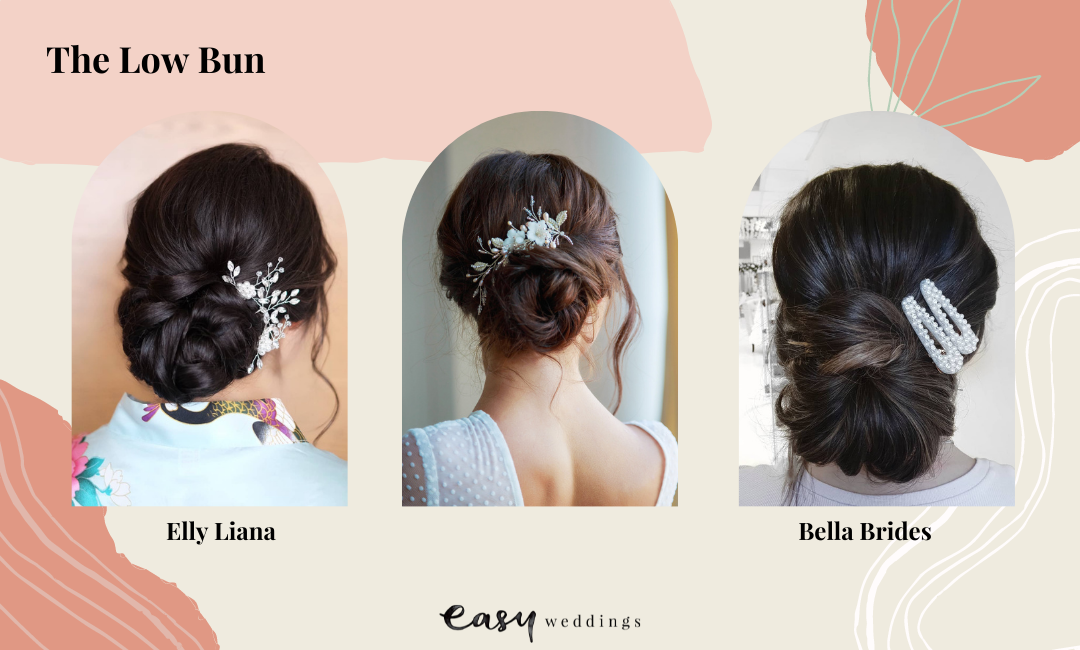 How to achieve this look: This style can be achieved by blow-drying and curling the hair before teasing the roots for some lift then securing with a ponytail. Some padding is then added for extra security and volume before the hair is twisted and secured in place.
Side Plait
What the experts say: "The romantic side plait is definitely up there for brides digging the Bohemian look or those having a garden wedding," explains Tanya from Tanya Artistry. "This hairstyle was also featured recently in Paris Fashion Week."
View this post on Instagram
Glam Waves
What the experts say: "This hairstyle is perfect for brides with medium to long hair and looks great on blonde auburn and dark hair," explains Tanya. "It's a very in-demand hairstyle that looks gorgeous with a middle part."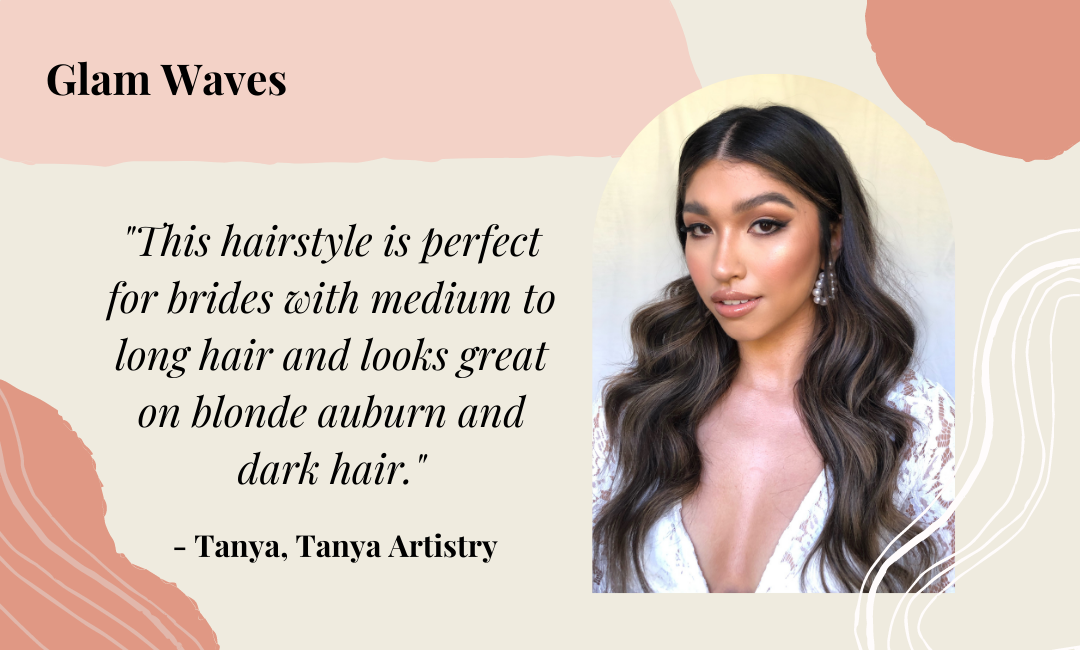 Feeling inspired? Head to our directory to find a hairstylist near you.
browse wedding hairstylists
---