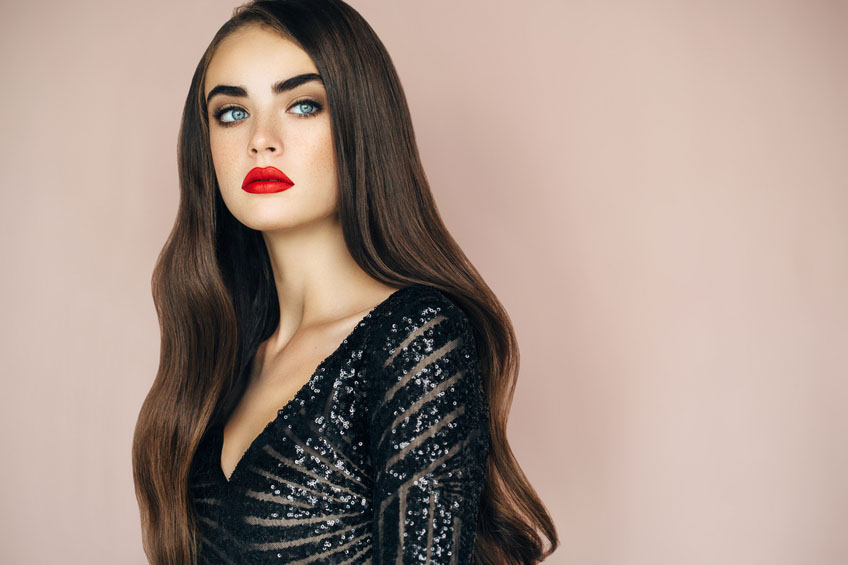 If you have been invited to a wedding and you don't understand the dress code, or maybe a dress code wasn't provided, then this guide to wedding guest dress code rules will help solve all your fashion dilemmas.
White isn't alright
Tradition suggests that white is a colour reserved only for the bride, and when a guest wears white or any other similar shade such as cream or ivory, it can be interpreted as both rude and bad taste. Although many people still avoid wearing white to a wedding, there are many modern brides who don't mind and even encourage it too.
Recent bridesmaid trends have seen brides dressing their maids in white, and even celebrities such as Kim Kardashian and Solange Knowles requested that guests wore white to their wedding. Ultimately it is up to the bride, however, unless she stipulates that you can wear white, it may be beneficial to ask before you choose to wear a white outfit to a wedding.
Modesty matters
A wedding is traditionally a formal occasion and formal occasion's tend to require modest attire, however, many weddings these days do not require a formal dress code – in fact some don't even require clothes at all! Dressing modestly essentially means to wear clothing that is not too revealing, and this concept applies to weddings that have formal, black tie, and white tie dress codes.
However, if a wedding is held at the beach and the dress code is casual, then this rule doesn't necessarily apply. Dressing modestly is a concept that can have a different interpretation for each individual, and ultimately, if you feel comfortable and you fit the dress code brief, then you need not worry.
Denim don'ts
The dress code on the wedding invitation will help guide you, so unless the dress code says casual, it is traditionally not acceptable to wear denim to a wedding. If the dress code is formal or cocktail for example, then it would not be appropriate to wear denim. A general etiquette rule at weddings is to lean more towards being over-dressed rather than under-dressed, however, if you are unclear it's always best to ask the marrying couple.
Inoffensive accessories
Some traditional wedding dress codes will require guests to wear a hat, however, unless the dress code says you should, you may want to reconsider wearing a large hat to a wedding – simply for the fact that you may obstruct another guests view.
In addition to this it can be interpreted as rude to wear sunglasses during a wedding ceremony, however this most likely wouldn't apply at a beach wedding. It is best to consider all factors such as weather, location, and the dress code, before choosing your outfit.
Lose the baggage
Traditionally, a huge handbag can be interpreted as impolite as it can get in the way when mingling with other guests and will need to be placed either over the back of the chair (potentially inconveniencing waiters), or underneath the table (stealing valuable leg room away from you and the other guests). From a formal perspective, it can also be seen as not adhering to the dress code if a guest wears a large hand bag instead of a clutch. However, if the dress code is casual, smart casual, or even cocktail – it's probably fine.
Check the weather
If it's going to be a scorcher, leave your new leather jacket at home. You don't want to be lugging around a coat all day that you may never wear. If it's going to be brisk, throw on some stockings and slip a small shawl into your handbag or around your shoulders. Ponchos will fit easily into a clutch in case of rain, but for greater coverage pop a compact umbrella in your handbag.
Appropriate footwear
If you're planning on dancing the night away at the wedding reception, wear comfortable shoes that will go the distance. If you're not accustomed to wearing six-inch stilettos, a wedding probably isn't the best time to start, as you may find your feet are sore only an hour or two into the evening.
Black is back
Tradition tells us black is off limits for weddings and is only reserved for melancholic occasions like funerals. In a modern context though, many a wedding guest will wear black to a wedding. In fact, a black outfit or 'LBD' (little black dress) can be seen as a timeless outfit and can be brought to life with the addition of a few accessories.
A splash of sparkle, a bright lip colour and coloured accessories such as shoes or a clutch can not only be great ways to distract from the traditional interpretation of black, but adding new accessories to an old favourite is a solution for budget-conscious guests too.
Don't upstage the bride
Your high school formal dress may have been the most talked about gown at the gala, but all that tulle and sparkle is precisely the reason it should not make an appearance at a wedding. Despite how long you may have been waiting to bust it out and dust it off, a wedding is not that occasion, and you may hurt the bride's feelings if you arrive to her wedding dressed in a similar manner. It can be considered impolite to look as if you are trying to 'upstage the bride', and unless the dress code is white tie, then a bridal-looking formal dress with tulle is not appropriate.
Stick to the dress code
Perhaps the most important rule when it comes to dressing appropriately at a wedding is – stick to the dress code. The dress code is a clear instruction from the couple getting married and the only time it is open for interpretation is when it is followed with the word optional, such as; black tie optional.
If the couple provide a dress code then it is inappropriate to divert from this. However, if the couple has not provided a dress code then they may be a little more relaxed and don't mind so much what their guests wear to their wedding. When in doubt, it is best to ask the couple directly, and if they provide you with a dress code but you're having trouble deciphering what it means, click here for some clarification.