The trian of a bridal gown is the part that sets it apart from a ballgown or other formal dress. Find information here about some common wedding gown lengths. Which gown length will you choose?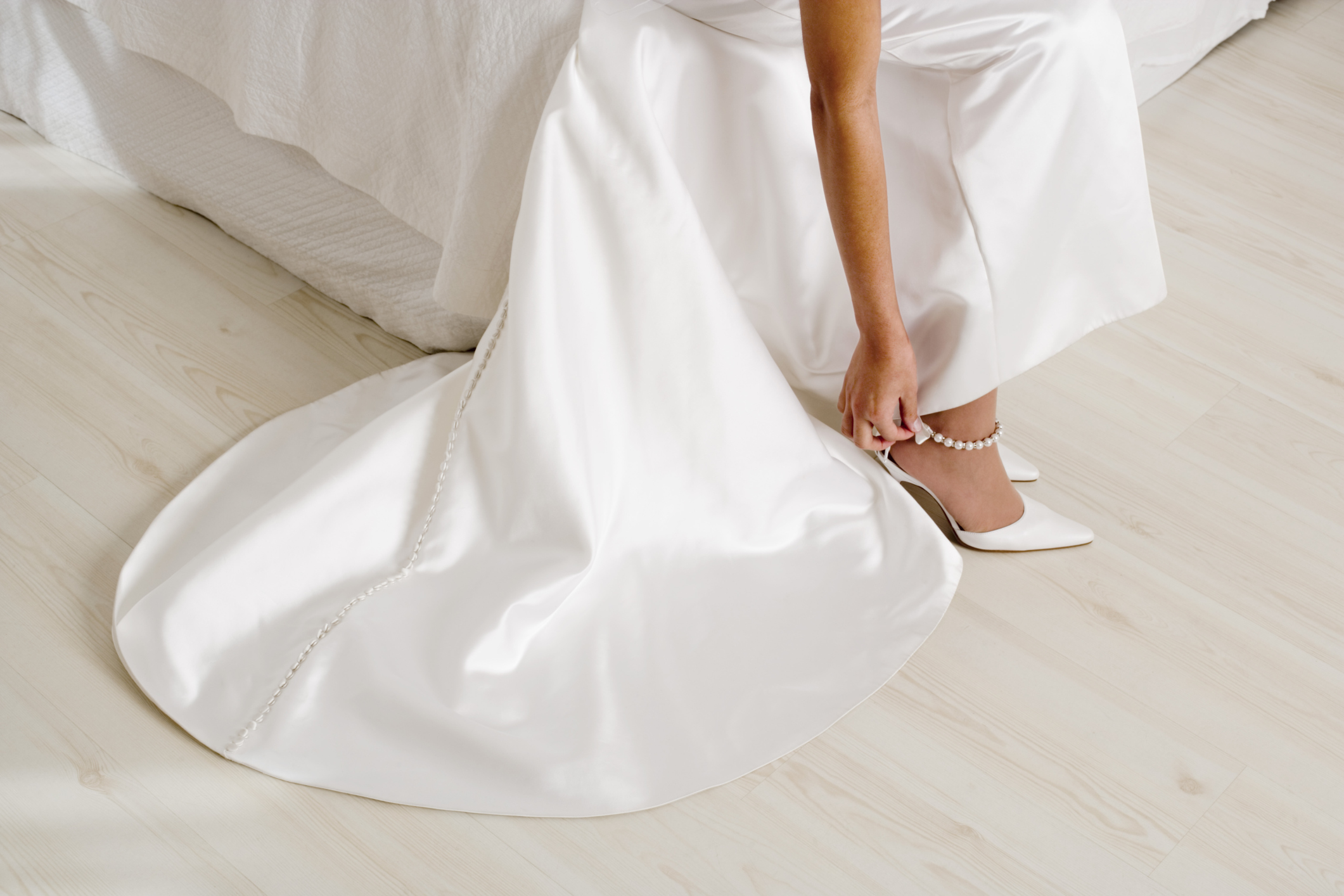 Sweep
This is the shortest train available, extending one foot beyond the base of the gown. In fact, this does not really look too much like a train at all, as the hem spills just a little over floor length. This is very elegant and very slimming.
Chapel
This is the first of the gowns to have a full train. Generally, the length will not extend beyond 1.5 metres in length from the floor. Whilst you will need assistance with setting the train out when you arrive the church, and during photos, you do not require assistance when walking down the isle.
Cathedral
This train is no more than 2 metres in length. Again, you will only require assistance when arriving at the church and setting up for photographs. Walking will not be difficult as the fabric will simply follow. Only when the gown has a very heavily adorned train will you require assistance as you walk.
Royal
This is the Princess Diana train, being quite long. Generally, this train sits no more than 2.5 metres in length, however, royal weddings will have trains far exceeding these measurements.

Securing the Train
Given that many trains are just not going to be practical once the ceremony and photographs are over, the gown will need to be lifted. This is generally done by setting up little ties at the back of the gown which secures the train giving the old fashioned bustle effect. This is very effective, and most attractive. The gown, when the train is secured properly, will be the shape of a bell.
This article was provided by: Sweet Petites