Wedding gifts are not a quick fix. You can't just run down to the two dollar shop and hope for the best. The maid of honour has likely kept a record of what you've given, so don't think you're off the hook once the wedding itself is over. If you want to receive a genuinely thankful 'thank you' note from the bride and groom, here's what to avoid when it comes to wedding gifts.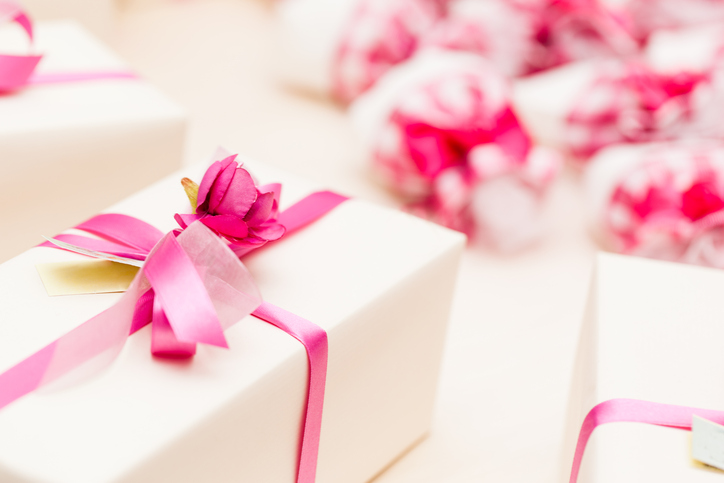 Unnecessarily gendered gifts
While it may seem endearing and adds a personal element to your gift, giving 'His and Her' gifts take a lot of careful thought to avoid falling into gender stereotypes. For example, gifting the groom an Xbox controller and his bride a vacuum can be seen as offensive and short-sighted.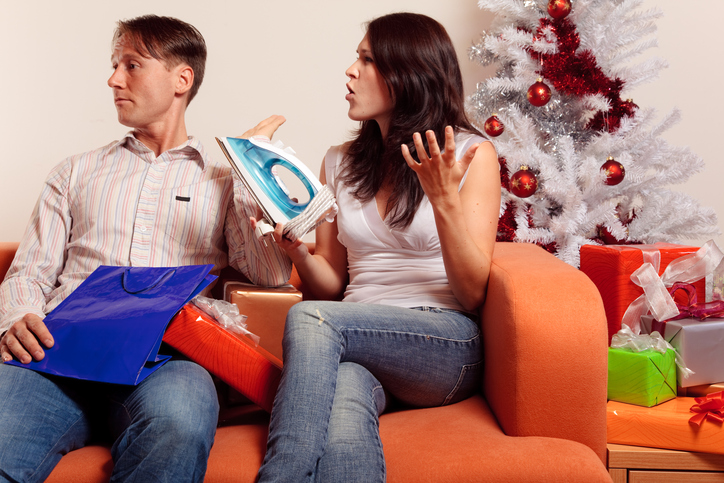 Homemade gifts
Unless you are genuinely talented at crochet or knitting, or a budding artist, your craft corner creations may miss the mark when it comes to wedding gifts. Though usually, it's the thought that counts, you really don't want to gift the newlywed's something they'll have to drag out and display every time you come to visit.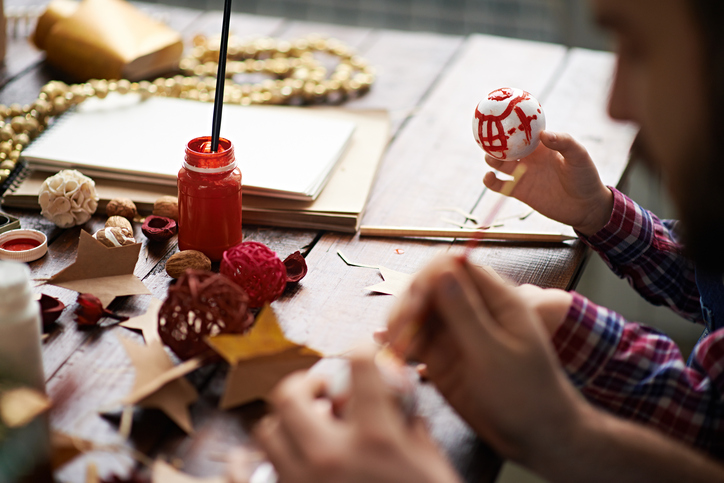 An IOU
Nothing quite screams 'I couldn't be bothered' like an IOU. Way to make the special couple feel considerably less special by letting them know you didn't even have enough time or thought to throw together a gift.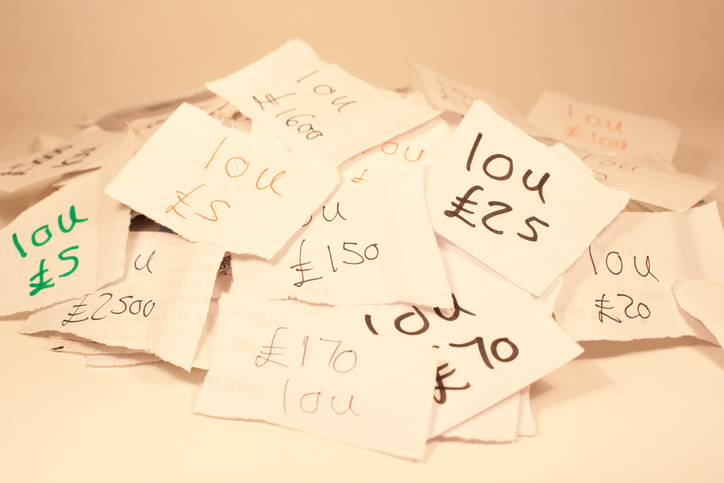 Inappropriate 'novelty' gifts
Weddings aren't exactly the ideal time to break out all the novelty gifts. A book hilariously named (sarcasm) 'Why Men Love B*tches', a fertility idol, and a pair of edible panties, are just a few examples of the very unfunny novelty gifts guests must steer clear from.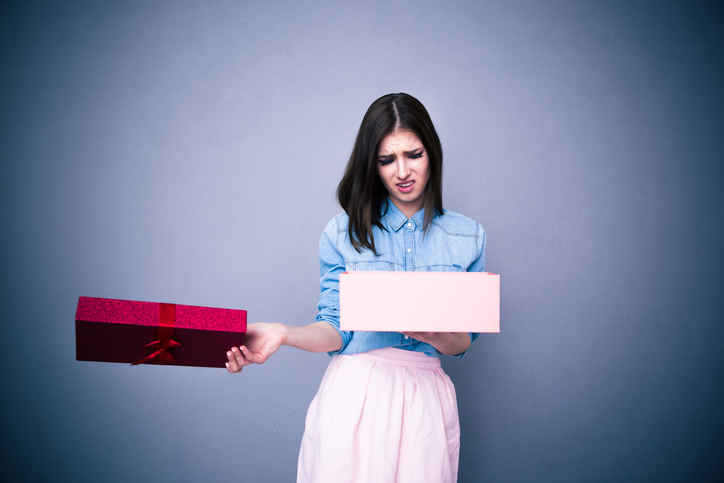 Blatant Regifting
No, the ugly yellow lamp your Aunt gave you for Christmas isn't an appropriate choice for someone else's wedding gift. Sure, it didn't match your curtains or red footstool, but what makes you think the couple won't hate it just as much as you do?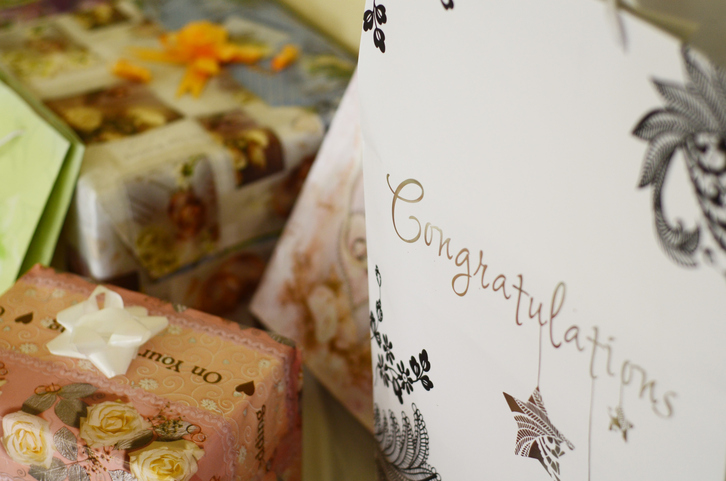 Let us help!
If you really want to make the happy couple… happy, then our suggestion is to focus on the gifts that they've chosen in their gift registry! This is usually included in their invitations or wedding website. Or, if they haven't mentioned a registry, feel free to ask! Safe alternatives include a classy bottle of wine or spirits or some beautiful homewares that they will use for years to come. Just be careful that you aren't throwing another toaster or kettle at them.