Frangipani flowers are a very popular choice for bridal bouquets, and their simple propeller shaped blooms contrast beautifully with more complex flowers such as roses. If you are having a tropical or beach themed wedding, frangipani could be the perfect flower for you and can be used as a wedding symbol or motif as well as in the bouquet or arrangements.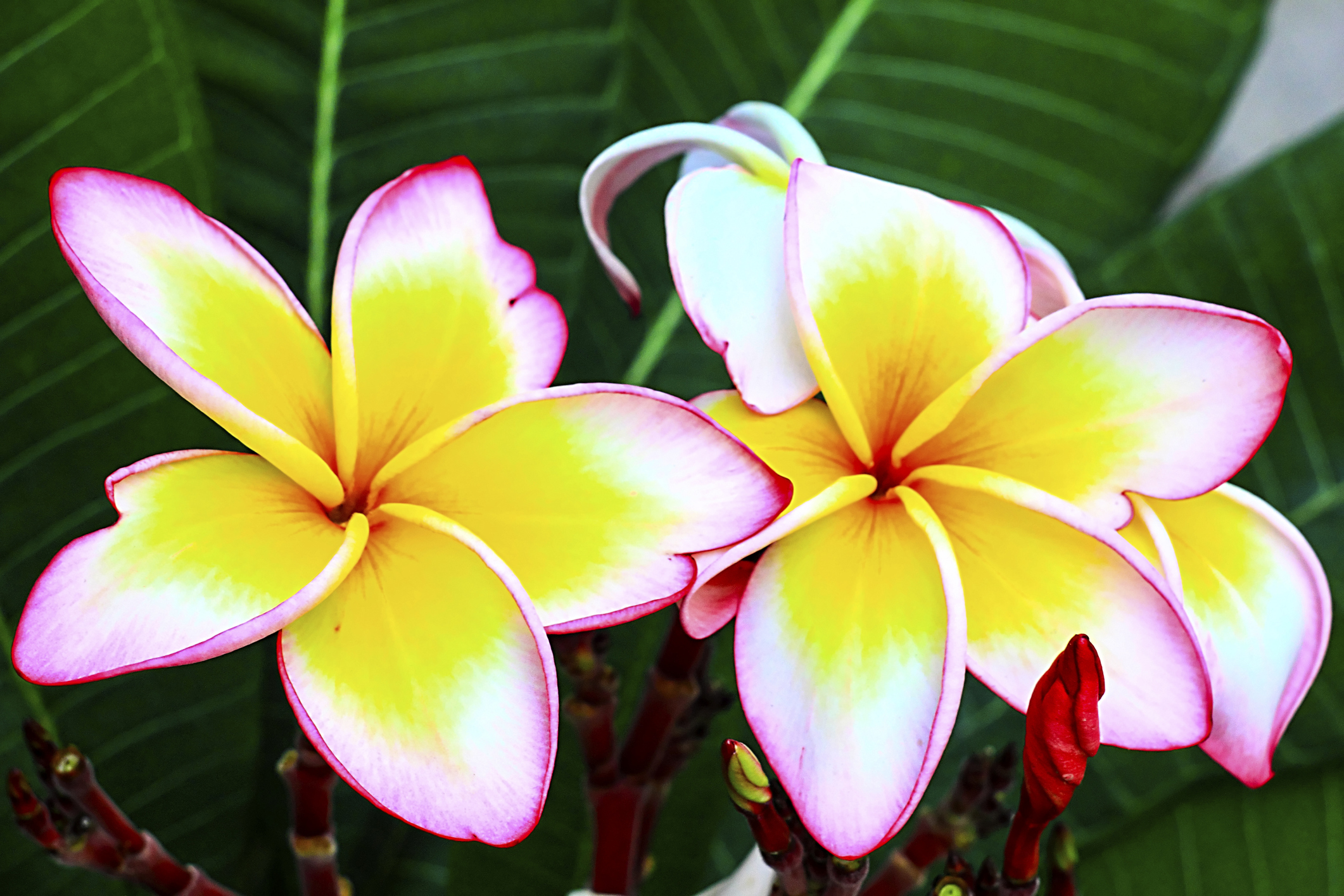 Frangipani flowers are technically known as Plumena Rubra and are also known as the Hawaiian Lei Flower. They are native to tropical areas of the Pacific Islands, the Caribbean, and South and Central America. Frangipani may also be known as Temple Tree, Champa, Egg Flower, Amapola, and the rather unromantic name of Dead Man's Fingers, depending on where they are grown.
What do wedding frangipani look like?
Frangipani flowers have propeller shaped blooms with a waxy finish, and are long lasting flowers. There are two distinct types of frangipani flowers, Obtusa and Rubra.
Obtusa frangipani flowers have rounded petals with a shiny finish and are usually white or creamy coloured with a yellow centre. They have a strong tropical fragrance, which is particularly evident in the evening.
Rubra frangipani flowers have pointed petals with a more matt finish. They are available in a greater variety of colours including pink, yellow, and various pastel shades, but they tend to be less scented than the Obtusa type.
What does a wedding frangipani smell like?
Obtusa frangipanis have a strong exotic scent which is quite heavy and sweet and will conjure up images of hot summer nights, making it the perfect flower for a beach wedding. Some describe it as smelling like coconut although fragrance experts may disagree. Even if you are having Rubra frangipani flowers which are less fragranced, you could include frangipani notes in your wedding perfume to add to the tropical effect.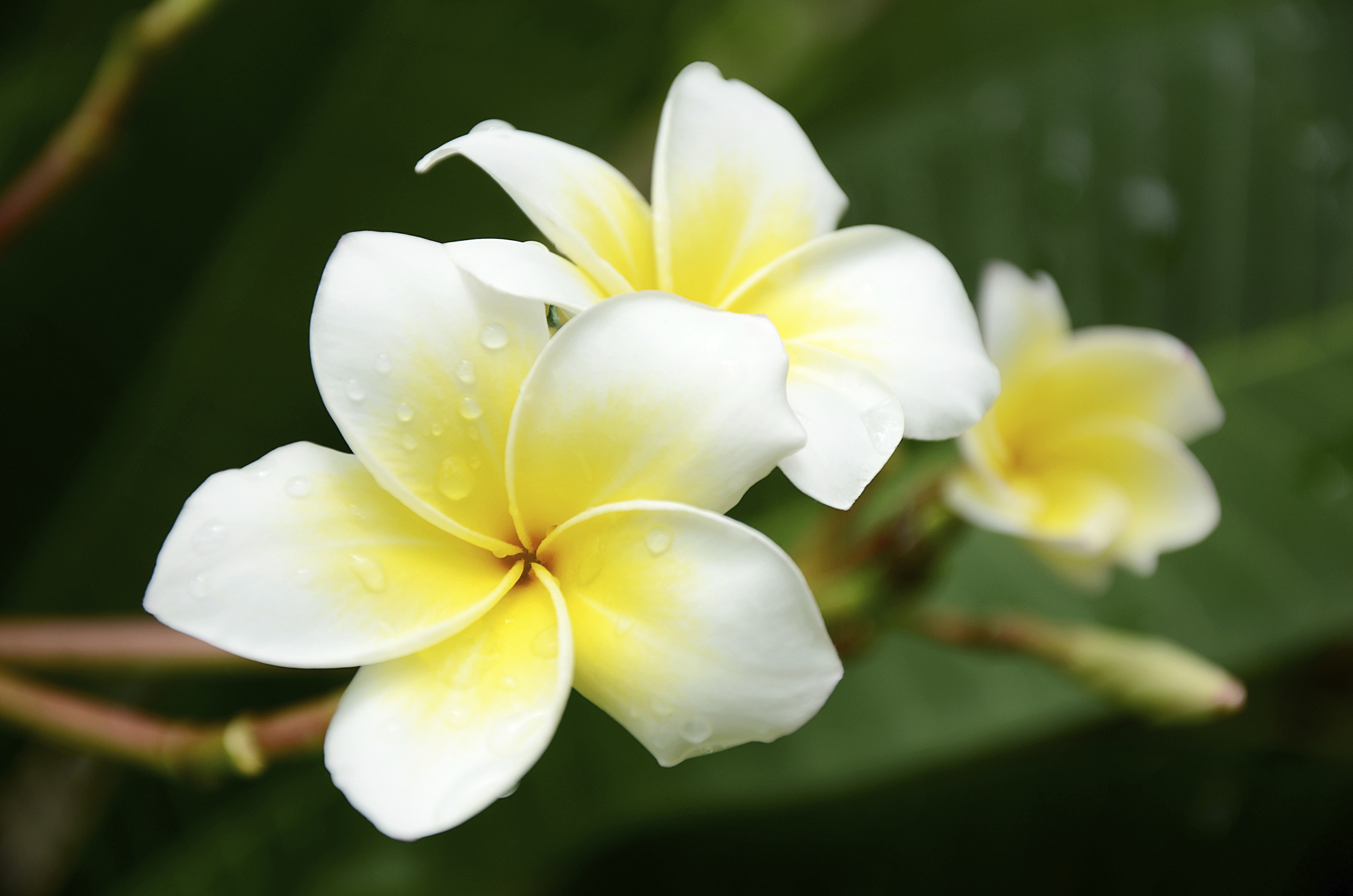 What is the significance of wedding frangipani?
Although most brides now choose their wedding flowers based on their colour scheme and the appearance of the flower, it is always good to understand the meaning behind the flowers you carry down the aisle. The wedding frangipani represents shelter and protection, making it a very suitable addition to the bridal bouquet which was originally used to ward off evil spirits.
What about the Australian Native Frangipani?
The Native Frangipani, whose botanical name is Hymenosporum Flavum, is a rainforest tree that grows naturally in Australia but is not related to the exotic frangipani. It is so called because it produces creamy yellow flowers that closely resemble the frangipani, and these could also be incorporated into your wedding flowers. Some varieties of Native Frangipani produce bold yellow flowers with a striking red centre.