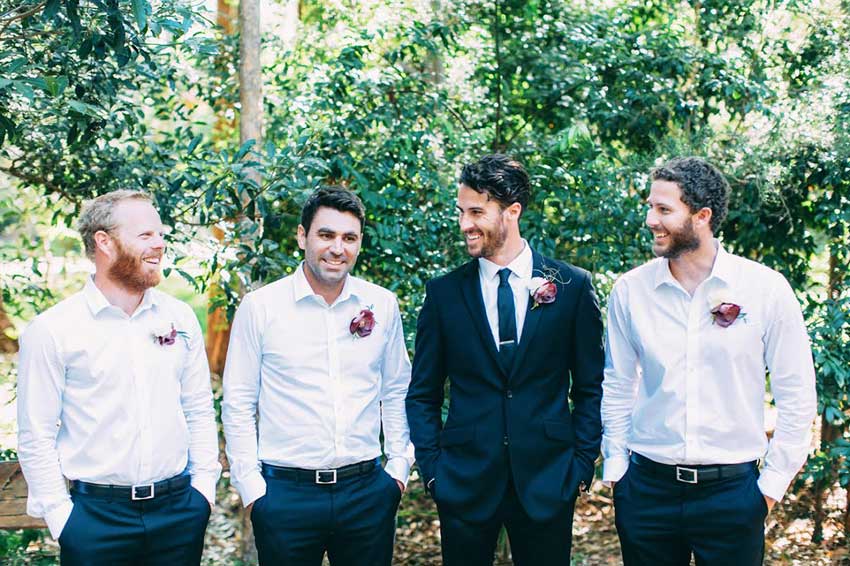 Whether you call them buttonholes or boutonnieres, lapel flowers were, once, a common site on men's suits and tuxedos, however, just about the only place we see them these days is at a wedding. Though traditionally worn by the men in the bridal party, these days, they can be worn by both sexes and, sometimes, they don't even contain flowers!
Here are 8 bloomin' marvellous buttonholes for the men – and women – in your bridal party.
Inspiration: English garden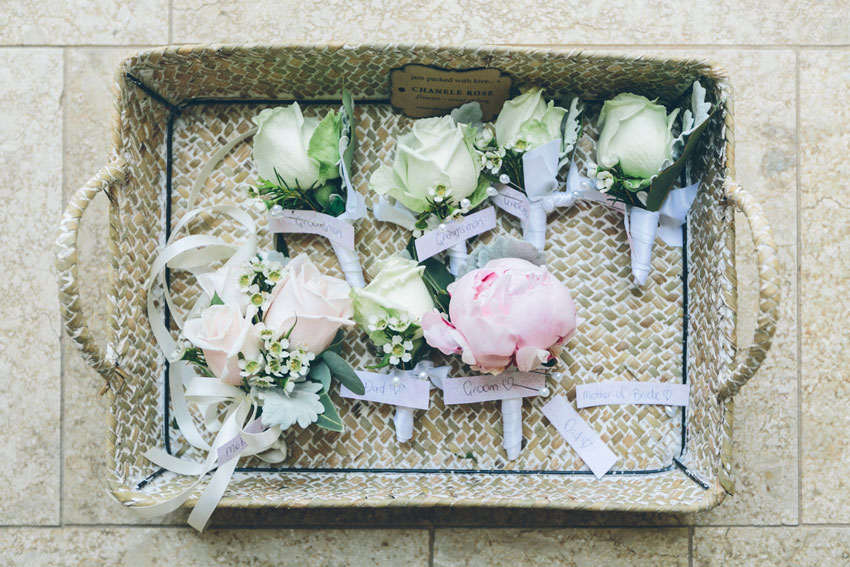 A single rose is about as traditional as you can get when it comes to buttonieres, though carnations and cornflowers as well as poppies and orchids are classics, too. These boutonnieres, consisting single roses, were created for the groom and his groomsmen. The main man opted for a single pink peony, while the groommen wore a single white 'Amazing' rose bundled together with a little Geraldton Wax, Dusty Miller and the odd gum leaf.
Though you can't see it in the photograph, the pink roses (Sweet Avalanche) were part of a wrist corsage worn by the mothers of the bride and groom.
Inspiration: Spring has sprung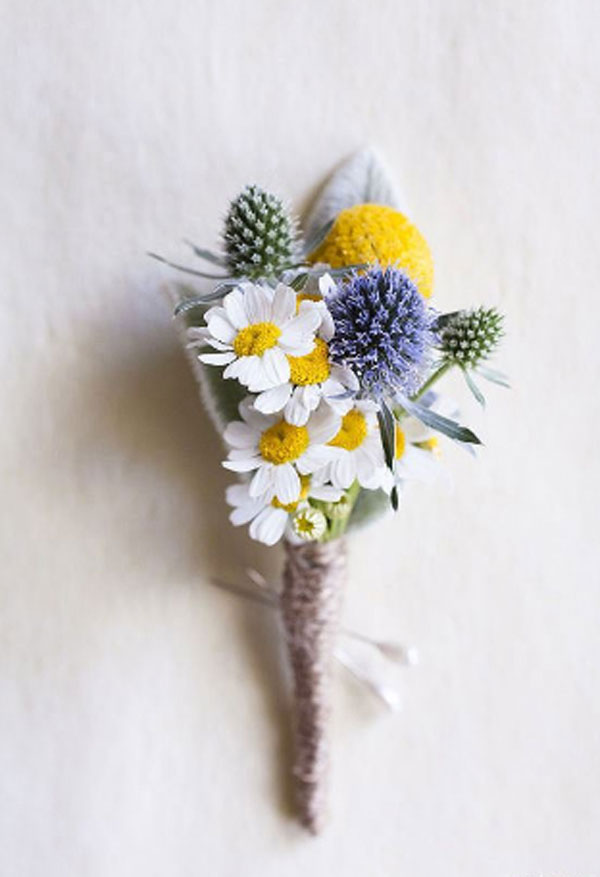 Jolly and oh-so-dainty, this pretty boutonniere features chamomile blooms, Seaholly and lamb's ears leaves (Stachys byzantina) – all wrapped up with twine.
[ew-supplier-carousel]
Inspiration: simple and striking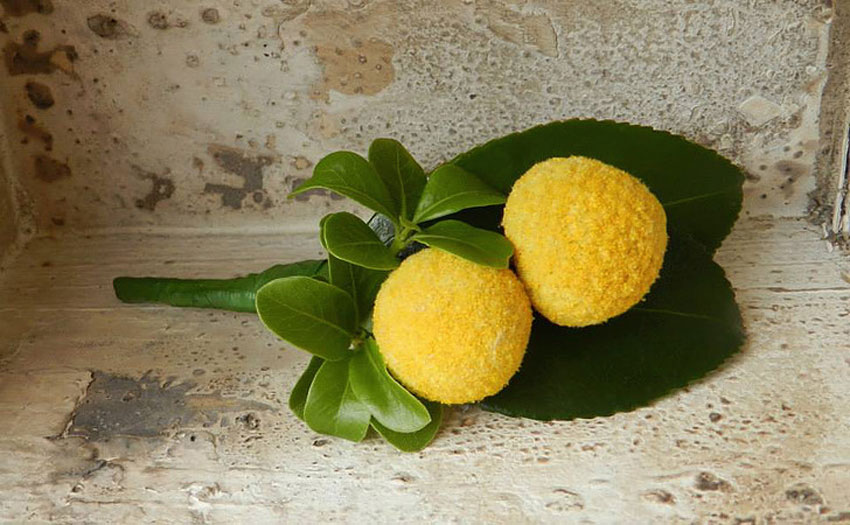 We love how simple, yet striking this elegant creation from Buds N Roses is. It featuring nothing more than vibrant green leaves encircling two bright and bold Billy Buttons (Craspedia). It's so, so elegant and eye-catching.
Inspiration: into the woods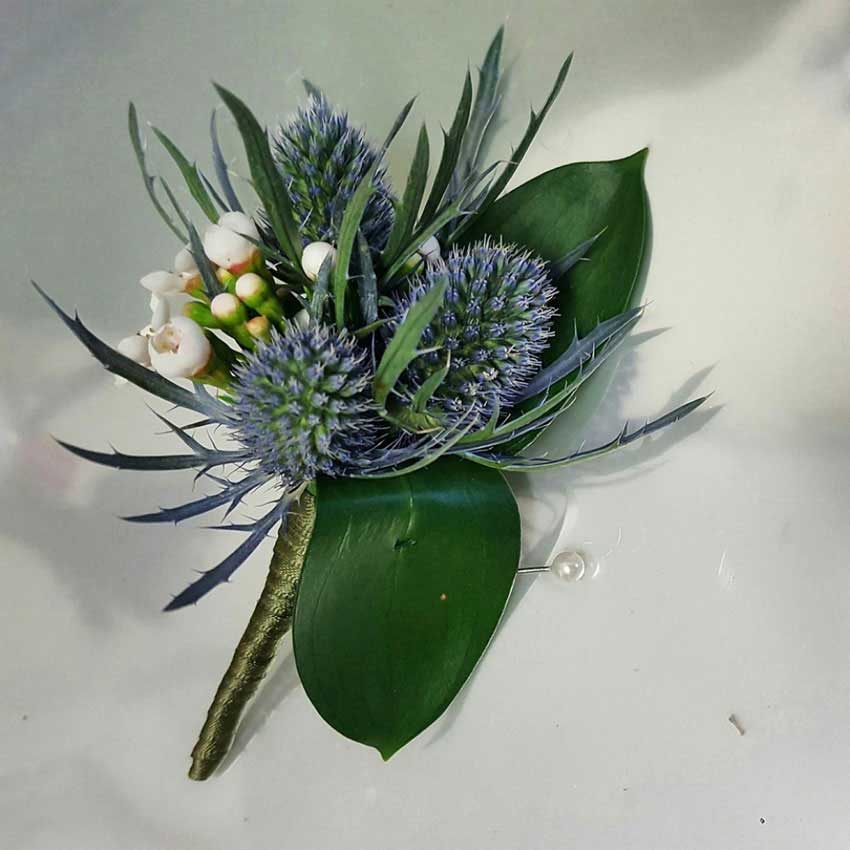 Featuring thistle-like Seaholly (Eryngium), whose colours range from blue/grey to green/grey, as well as the ever popular Geraldton wax (Chamelaucium), which, in turn, ranges in shade from white and yellow to pink and red, this beautiful buttonhole is full wired and finished off with ruscus foliage and a single-sided olive ribbon.
Inspiration: Australia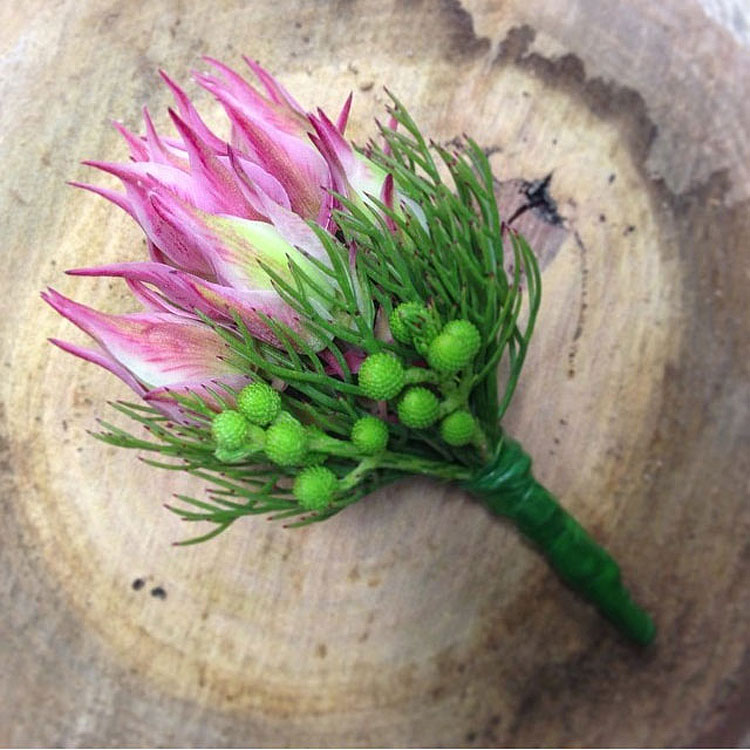 A striking combination of berzillia berries and blushing bride protea blooms, this buttonhole, which was hand-made for a couple holding an outdoor wedding, is all about native plants and unusual textures.
Inspiration: the tropics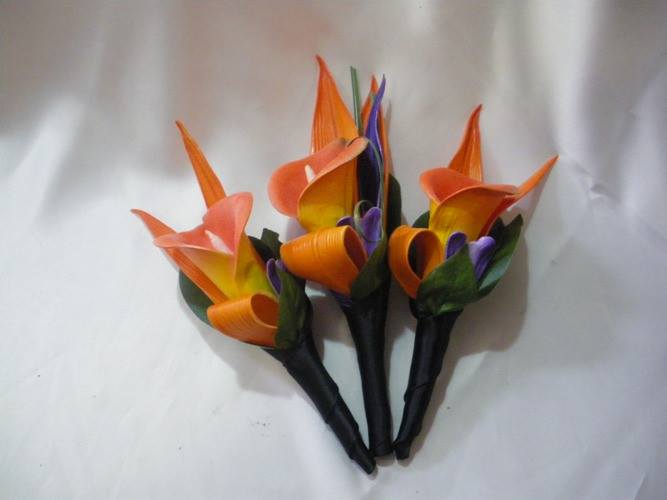 These boutonnieres may be tiny, but the vibrant orange shade of the deconstructed bird of paradise and purple shades of a calla ensure they shine and can be seen from a long way off! Oh, and would you believe they're artificial?
Inspiration: farmer's field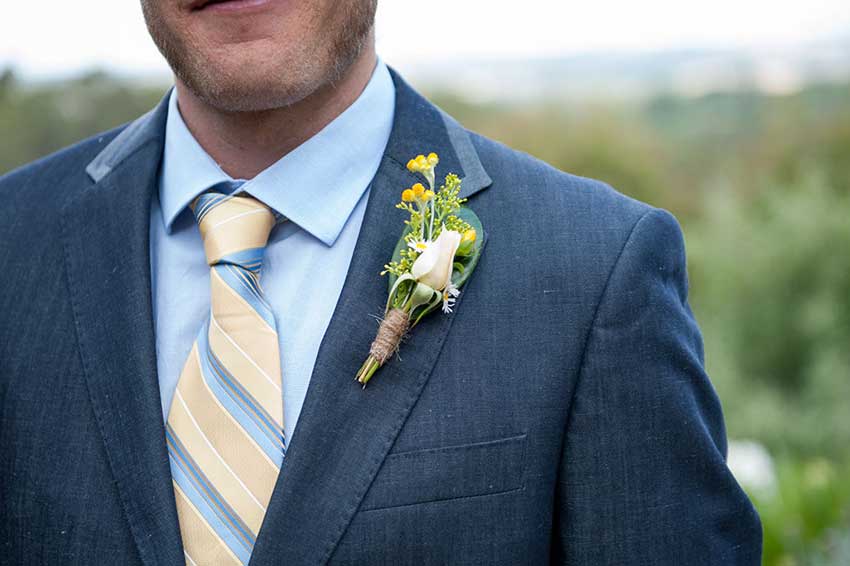 Worn by the groom and his groomsmen at a rustic-themed wedding, this loosely gathered buttonhole features hypericum, a single rose, seaside daisies and lemon beauty heads sitting atop a lone camellia leaf and the entire creation is hand-tied with jute to enhance the rustic look and feel.
Inspiration… flowers!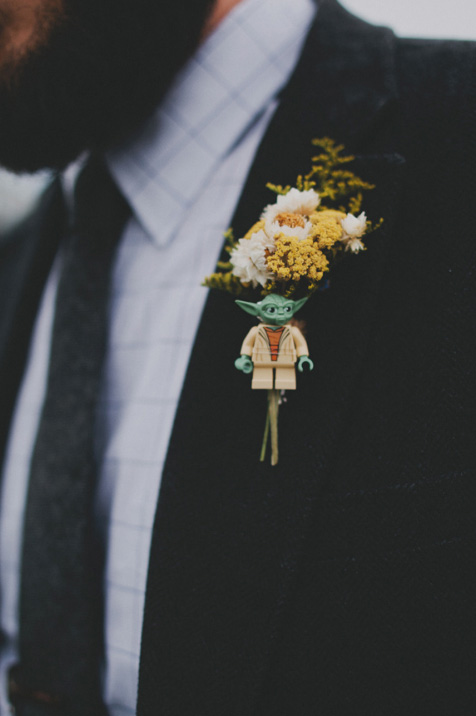 While, traditionally, buttonholes are flowers, modern couples wanting to add a spot of fun sometimes ditch the flowers entirely, opting, instead, for superheroes, cartoon characters and, even cars!