Your choice of wedding flowers says a lot about your personality and style, so spend some time looking at various options until you find something you absolutely love. Overall, wedding flowers are becoming more varied and less structured, incorporating unusual accessories and textures.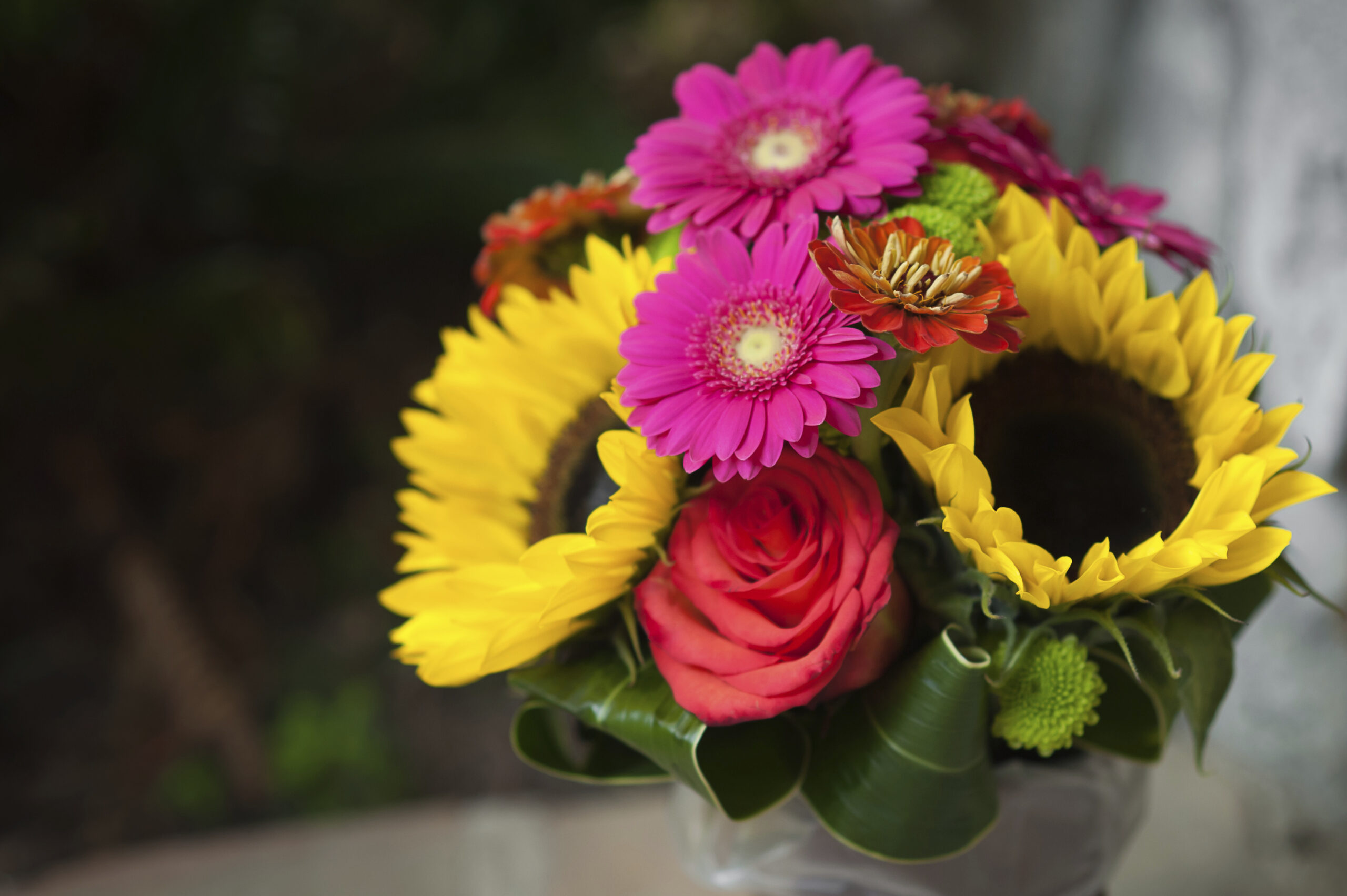 Here are seven recent wedding flower trends to inspire you:
Adding light to flower arrangements gives them romantic appeal and extra depth. Candles have always been popular wedding decorations, but many florists are now wiring votive candles into table centres, hanging candles from tall floral arrangements, or floating candles in specially designed vases. You can even add crystals to your bouquet to reflect the light and make it sparkle.
Unusual shapes are a key feature of modern wedding flowers. Rather than neat compact arrangements, florists are turning to natural centrepieces that flow across the table, or grouping simple vases of different heights to add interest. Arranging single stems along the centre of the table produces a dramatic effect as long as they are not spaced too far apart. Florists are looking at the venue as a whole, rather than at individual tables, and trying to create arrangements that direct the eye around the entire room.
Bright colours are replacing neutral creams and pinks, and orange, yellow and red wedding flowers are particularly effective in adding warmth to any venue. For brides looking for natural coloured flowers, earthy tones, yellow petals and green foliage are currently popular. For a chic urban event, black and white arrangements are eye catching and elegant.
Sight lines are frequently talked about by florists in relation to table centrepieces. Large centrepieces are fashionable, but they can block the view of guests, or prevent them from talking to each other across the table. New ways around this problem are continually being thought up, but tall arrangements in slim line vases, arrangements suspended from the ceiling, and flowers in clear containers are all popular options.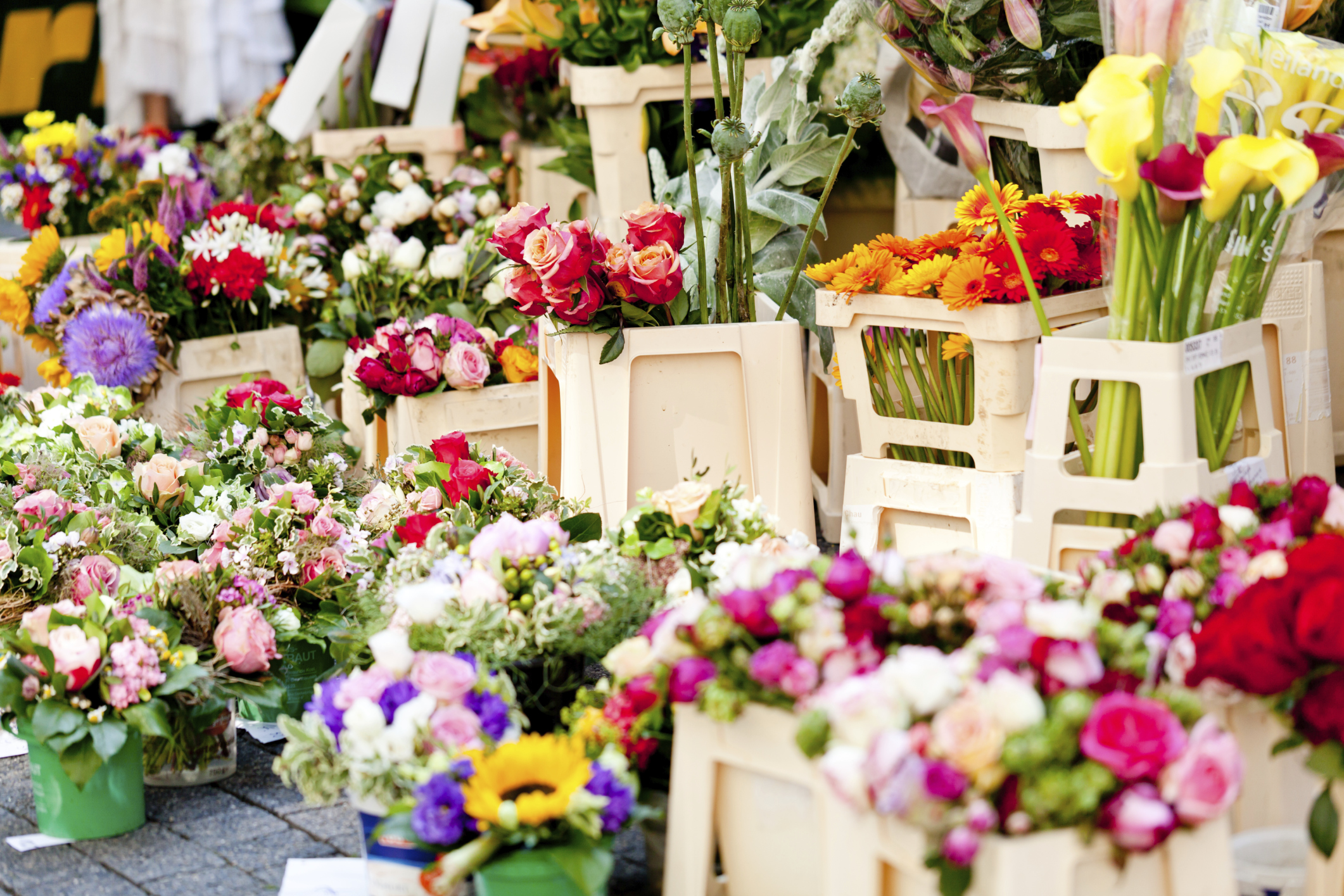 Individual arrangements for each table are replacing identical centrepieces at modern weddings. To make this look work, brides are keeping it simple by having the same flowers in a different colour, different flowers of the same colour, or the same flowers but different containers for each table. Keeping the arrangements themselves simple by just sticking to one type of flower per arrangement also helps to create a unified effect without each table being identical.
Flower accessories are adding texture and originality to contemporary flower arrangements. You can incorporate anything from feathers and butterflies to herbs and berries into your flower arrangements, to suit the theme of your wedding. Antique or costume jewellery can also look stunning when combined with flowers, and some brides are including family heirlooms in their bouquets as their 'something old.'
Meaningful flowers are a lovely way to personalise your wedding, and many couples are looking for flowers that have a special significance to them, as well as simple being attractive to look at. Roses are the ultimate wedding flower signifying love, joy and beauty, but more contemporary blooms such as calla lilies which signify magnificent beauty and orchids that represent love, are becoming more popular. Larkspur and lavender are best avoided as they signify infidelity and distrust respectively.