Most brides consider the look of their wedding flowers first, and their scent second. However, it is crucial that the scents of the flowers you choose combine well so they add something to the ambience of your wedding without totally overpowering your guests.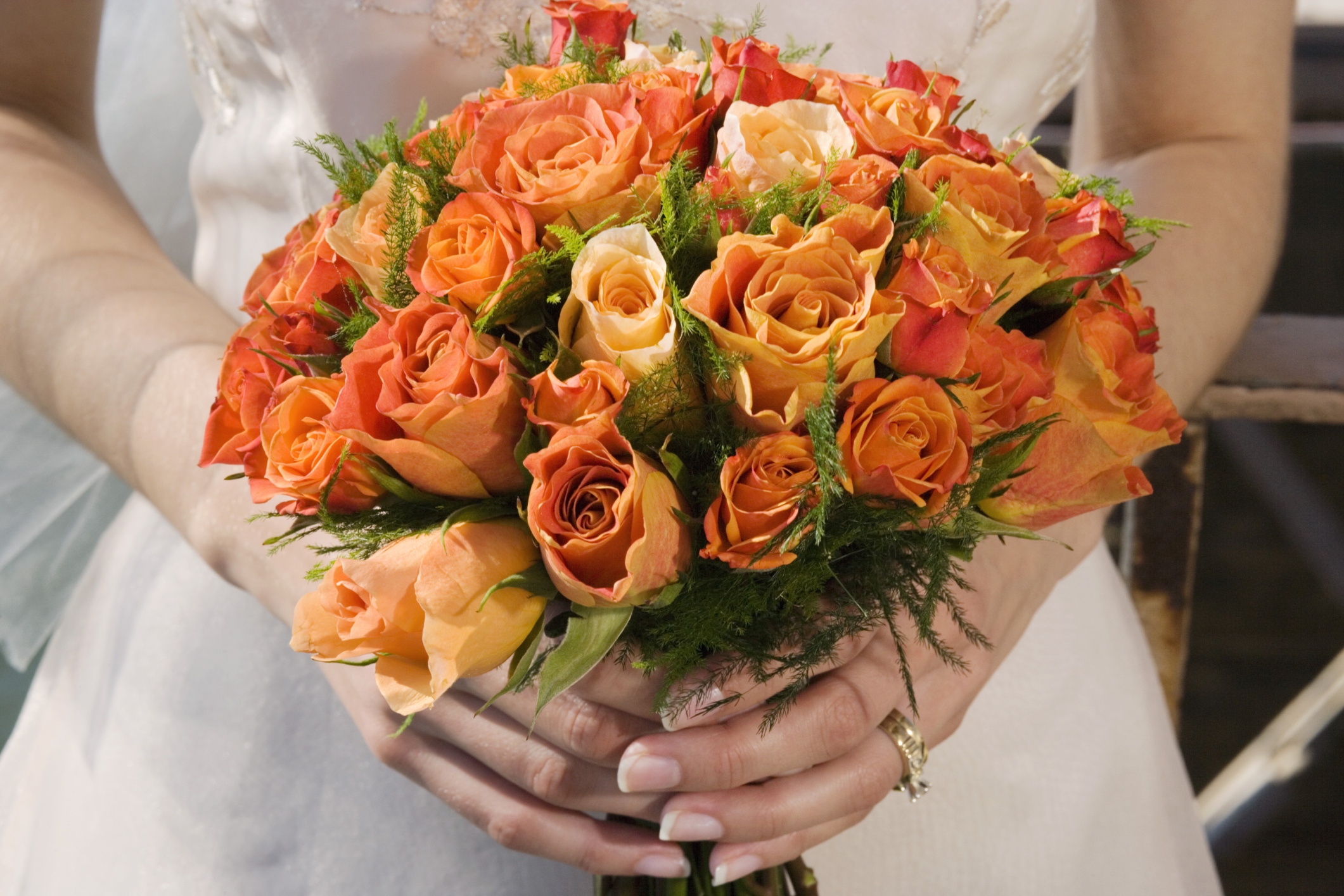 Check out the size of your venue when you order your wedding flowers. If you are getting married in a large open venue, or in a garden, you can afford to go wild with scent. If you are using a smaller more intimate space, you need to be careful about how strong the scent of your flowers is.
Here are a few popular wedding scents along with a choice of flowers:
Light, sweet scents are chosen by most brides, especially if you are having a spring or summer wedding. Sweet floral notes mimic the effect of being in a blooming garden even if you are actually in the ball room of a hotel. If you are looking for sweet scented flowers try lily of the valley, hyacinths, carnations, bouvardia, lilac, roses, or sweet peas.
Spicy or peppery scents work well for an autumn wedding, particularly if you are having an evening event. Choosing genista, hypericum, sweet clove or matthiola will really add spice to your flower arrangements.
Citrus scents are known as a pick me up and so choosing flowers with these fragrances can add energy to your wedding. Mimosa, waxflower, and eucharis all have a soft citrus scent. Just be careful with orange blossom; it smells wonderful but it is also a sedative and unless you want your guests nodding off at the table it is best avoided in large quantities.
Exotically fragranced flowers are usually best used in an open space, or in very small numbers. Talk to your florist about how to use heavily scented flowers to create impact without the smell being too intense. Strongly scented flowers include stephanotis, tuberose, gardenia, and various types of oriental lily.
Herbs may seem more appropriate for the wedding breakfast than the bouquet, but adding herbal elements to your flower arrangements can provide interesting depth to your flower scents. Dill, marjoram, rosemary, and grape hyacinth can all be used to add flavour to your flowers.

Is it possible to have unscented flowers?
If you're not keen on strong floral scents but still want the traditional arrangements, there are a few flowers such as chrysanthemums that have very subtle scents. However, a more flexible choice would be to order silk flowers. These can now be made to look very realistic and they have the advantage that they last for ever so you can keep your bouquet as a memento and give your table centres to your bridal party as thank you gifts.
Silk flowers are also lighter than fresh flowers, and they won't wilt if you are having an outdoor wedding in the summer heat. They can be a budget option if the types of flowers you have your heart set on are out of season, but if you are choosing mid priced seasonal blooms, silk copies can actually be more expensive. If you want silk flowers but don't want to forgo the floral scent altogether, silk arrangements can be delicately scented to mimic the fragrance of real flowers.