Water and candle light are an incredibly romantic combination, and including floating candles in your wedding decor can add to the atmosphere of your big day. Here are ten top tips on using wedding floating candles as beautiful and original wedding decorations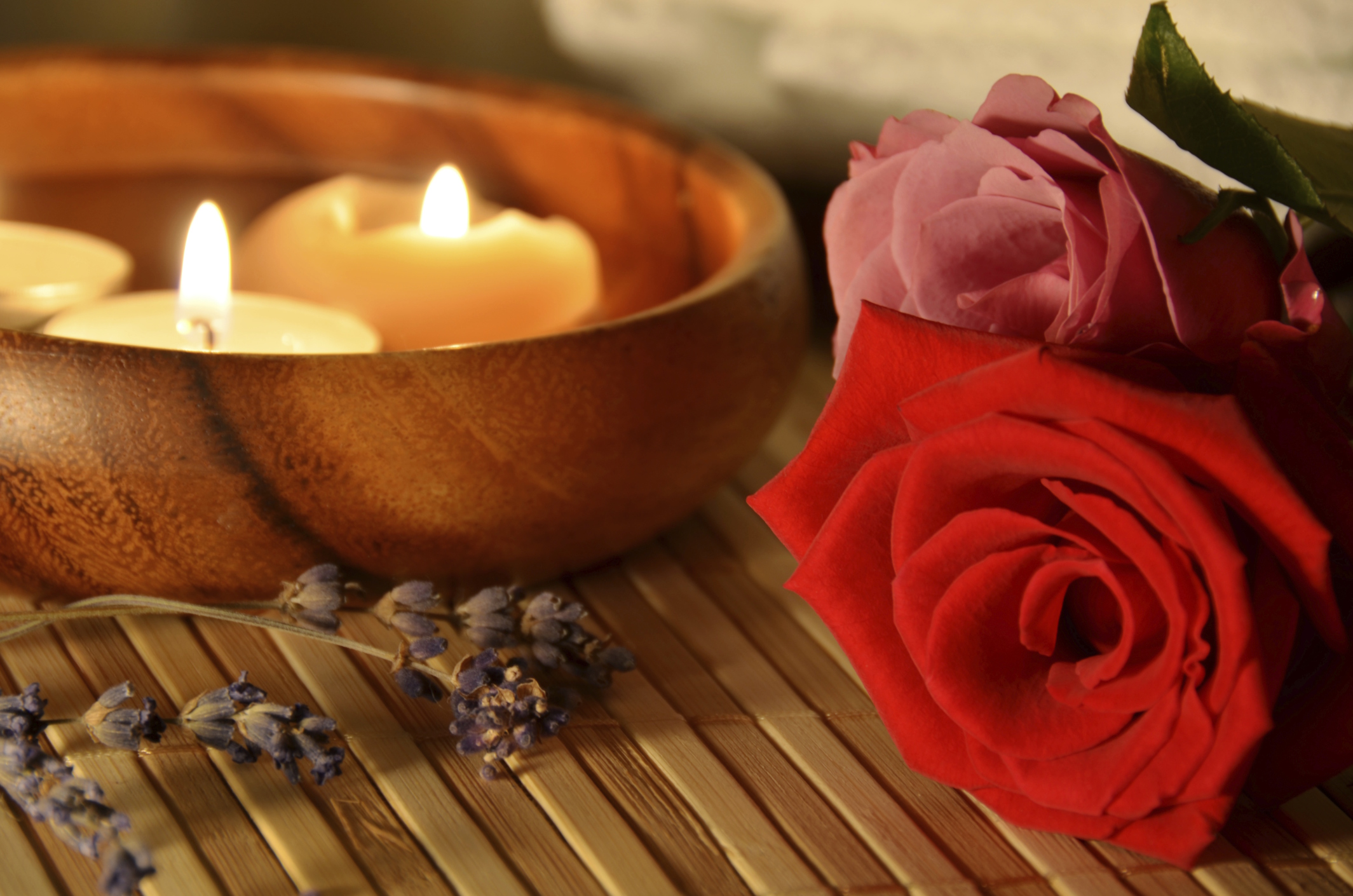 Keep it simple
A simple bowl of floating candles makes as exquisite centrepiece, especially for an evening or winter wedding. Find a shallow bowl, so the water candles are the main attraction. This centrepiece has the advantage that guests can easily see and talk over it, unlike many flower arrangements.
Mix flowers and candles
Try adding extra floating decorations such as flower heads, rose petals, or blossom to your centrepieces. You could also look for silver stars that float, to add sparkle to your arrangements.
Fill your water vessel
If you fill a tall clear glass vase with water, and float some candles in the top, you can add other objects to the vase to create a beautiful centrepiece. Fruit is a fresh choice, and lemons, limes and cherries work particularly well. You could also add real or glass pebbles or flowers that will keep their shape in water.
Choose purpose made vases
Look for special vases or containers that have a dry section for ornaments and accessories, and a separate section to be filled with water for floating candles.
Combine colour and scent
Look for a variety of coloured floating candles to complement your wedding theme, and choose lightly scented candles to gently fragrance your reception. Just be sure the scent from the candles won't clash with the fragrance of your flowers.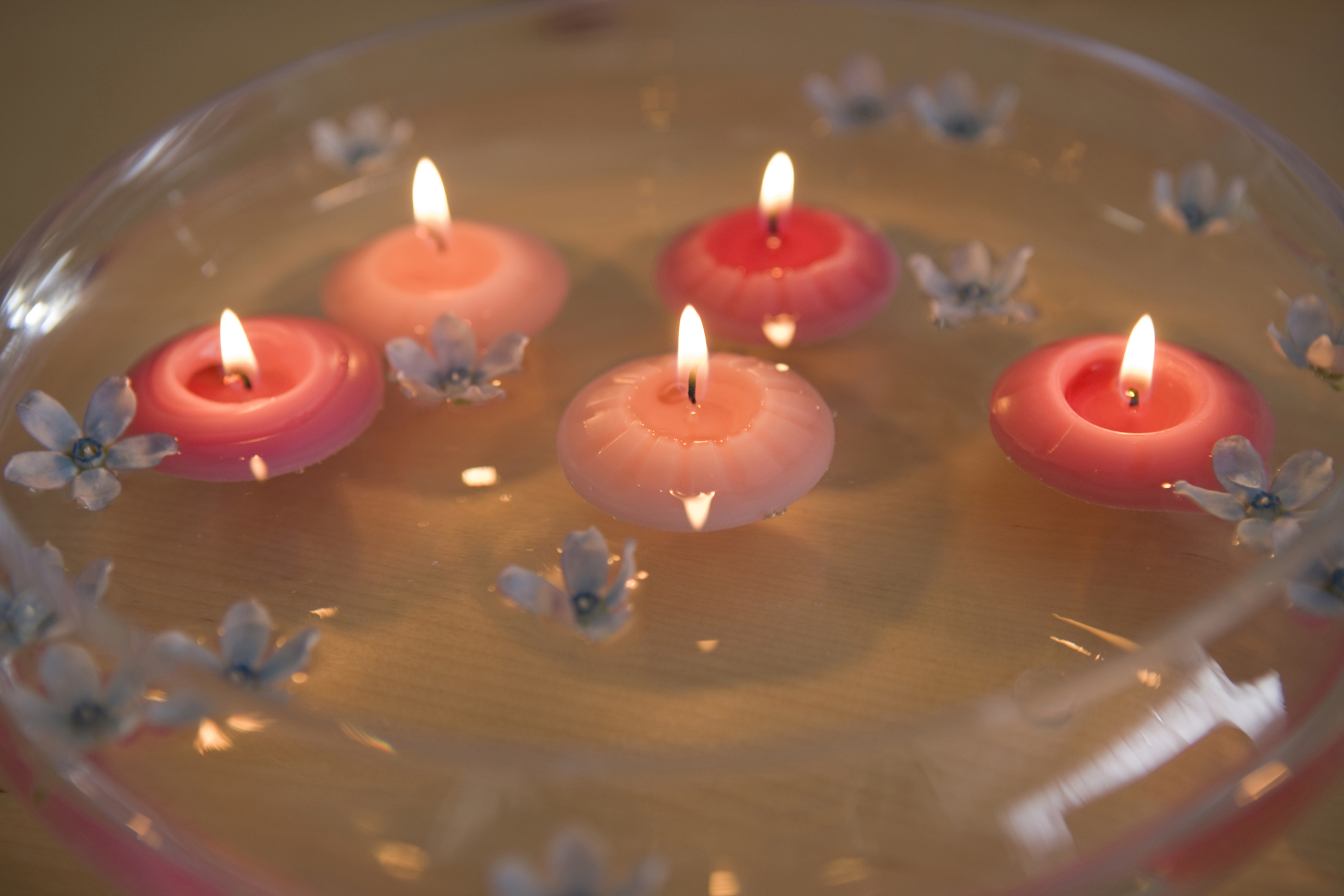 Vary your candle height
Give your candle arrangements a modern edge by grouping three or more glass vases of different heights and floating candles in each one. If you are having banquet style tables, vases of varying heights can be arranged in a line along the centre of the tables.
Use water candles in your ceremony
Don't restrict your use of floating candles to the reception; a bowl of floating candles on each side of the aisle can add to the atmosphere of your wedding ceremony.
Use coloured water
If you can't find floating candles in the right shade for your wedding colour scheme, try floating simple ivory candles in slightly coloured water instead. Food colouring is all you need to create coloured water that will give a new dimension to your wedding decorations.
Float candles on a pool
If you are having an outdoor wedding and your venue has some sort of water feature such as a pond, lake, or fountain, make sure you float some candles on it. Not only will they look stunning once the sun goes down, they will also stop your guests from falling in!
Check your venue's candle policy
Always ask your venue before you start buying hundreds of floating candles for your wedding decorations. Some venues don't allow candles at all for health and safety reasons, but they may be more willing to accommodate floating candles than regular candles as they will go out if they are tipped over.