Weddings are very interesting creatures, which is probably why we love them so much. Some aspects of your wedding will be following traditions that have been around for hundreds of years. Other aspects will follow very new, very recent trend changes that we think should become tradition.
Modern couples do thankfully roll with the times and new trends emerge in wedding days to reflect more modern thinking and more social and global consciousness.
Here are some of our favourite new wedding traditions.
First Look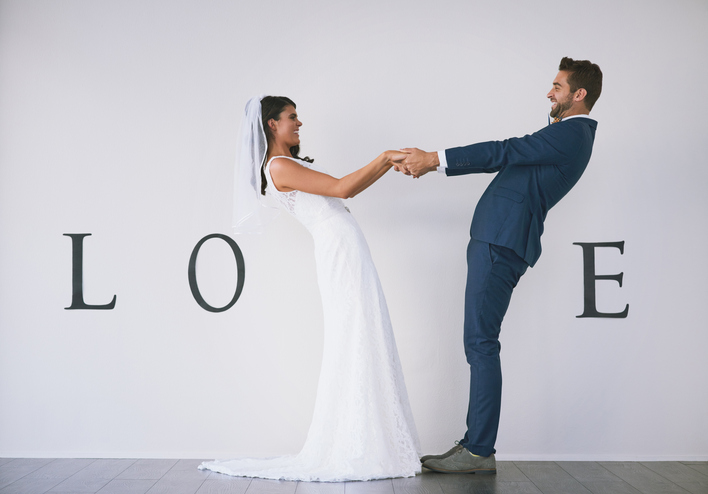 While the concept of the first look has been around for a few years now, it is gaining more and more popularity with modern couples. This is instead of one partner being brought down the alter to meet the other one (traditionally the woman being presented to the man), which has less relevance now that couples are more equal.
With same-sex marriage now being legal as well (yay!), the question arises, who would down the aisle first?
The concept of being 'given away' may not sit with brides anymore, especially for couples who have been together a while and even cohabitate. It's not like they are just meeting or moving out of their parent's house for the first time!
So, the first look will make even more sense to couples in the future. The couple still have the gorgeous surprise of seeing each other all dolled up for their wedding day, and then they get to come down the aisle together to greet all of their excited loved ones. The first look can be particularly poignant if there are children involved as well, as this is a very special moment to share with them too.
We are not saying that the old way is completely out the window, but we think first looks are rightfully here to stay.
Brides Dressing for Comfort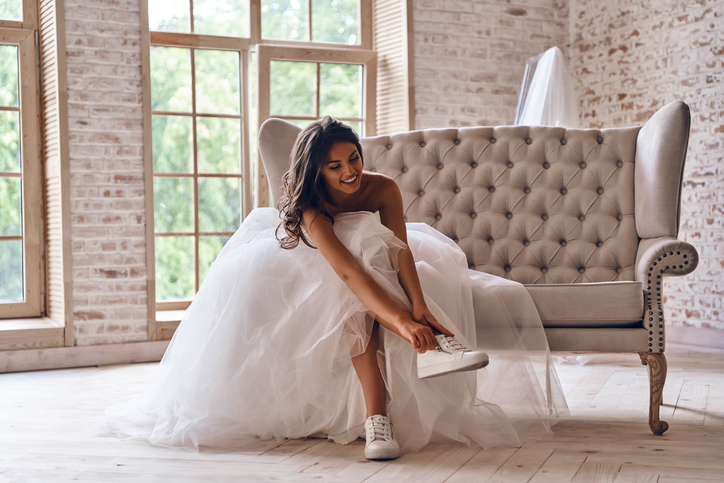 The outfit traditionally worn by a bride was stunning, but it was probably the most uncomfortable outfit she would ever wear! Brides were either boiling hot in summer with all their layers of tulle, or freezing in winter with bare arms, shoulders and neckline. They couldn't breathe or eat or sit down, and after a few hours they couldn't walk either!
Wedding dress designers and their discerning bride customers have become a bit smarter more recently. We have worked out that fashion doesn't have to be a form of torture, and you can look stunning and be comfortable at the same time.
More brides are recognising their individual personality and style, in that they are dressing like the best versions of themselves on their big day, instead of looking like someone else altogether.
Trends we love in wedding dresses include higher necklines, sleeves, jumpsuits, pockets, flat shoes and more. Alternatively, brides are wearing one thing down the aisle, and then changing into party clothes for the rest of the celebration, either a dress they can sit or dance in, or more comfortable shoes.
As fashion evolves we think the dresses will become even more beautiful and more clever at being comfortable to wear at the same time.
Excitement over Same Sex Marriage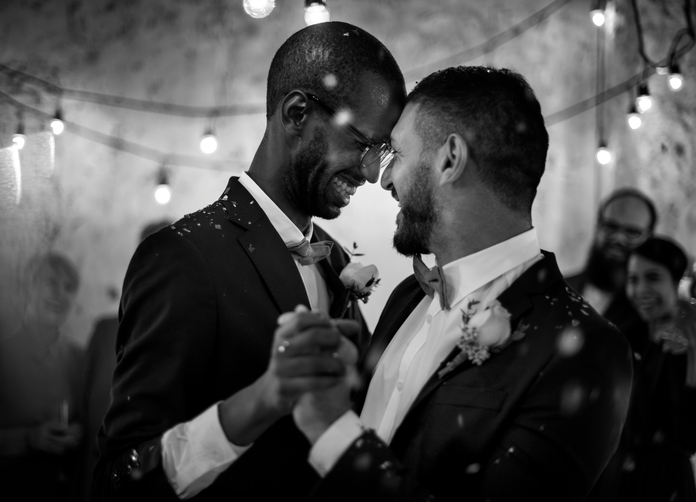 Before marriage laws were changed to include same-sex couples, there was a wonderful, heartfelt trend where at traditional weddings the bridal couple would publicly acknowledging that they thought the law should be changed. It was a sweet way for people to state in front of everyone that they felt their same-sex friends should have the same rights as them.
When the law was changed, every celebrant and minister started to say the new words 'between two people' instead of 'between a man and a woman', and guests everywhere were rapt to hear it. Talking to our same-sex couple friends, it's unlikely the excitement at the changes is going to go away any time soon.
Eventually it will become tradition and we will forget that there ever was a different wording. But for now, the newfound excitement over the changes to the marriage law will go on being celebrated, at all weddings!
Wedding Party Role Reversal (or upheaval!)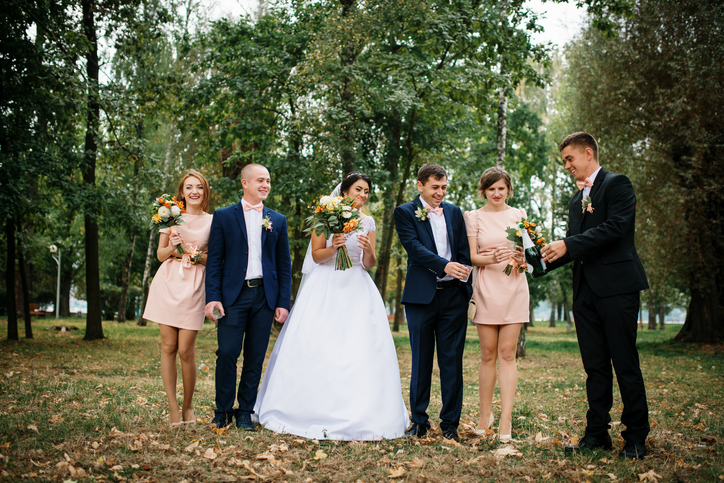 The traditional wedding party roles and numbers will continue to be scattered to the wind, and the new norm will be that there is no norm. There will continue to be groomsmaids and bridesmen, as well as flower-men, ring-dogs and anything else people want to have.
Some couples will have no bridal party at all, others will have one person, others will have five. Some couples can have four groomsmen but only one bridesmaid, because that's what the couple wanted.
More couples are acknowledging the people that are most important to them, regardless of age, gender or breed, and we think this will continue. The glorious variety of bridal party shapes and sizes can be seen in our Real Weddings gallery, be sure to check them out here.
When it comes to the bridal party the rules are; there are no rules!
Children Playing More Important Roles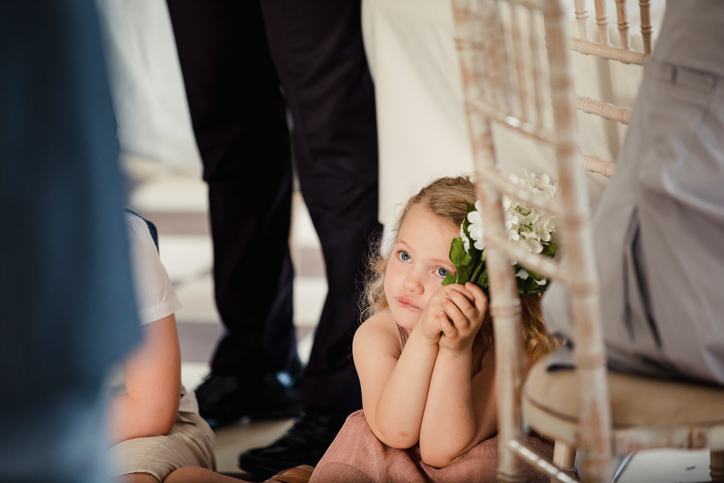 With the increase of weddings where one or both of the partners has children already, these little people are becoming much more important aspects of the wedding day.
Years ago, there might be a flower girl and pageboy or ringbearer, usually younger relatives of the couple, and not always close to them either. Back then they might have been the only children present at a predominantly adult occasion.
When a parent gets married, the child is being married into a new family, and this can be more than just throwing petals around. Their roles are now more central to the day, to reflect the massive role that they play in the relationship.
For example, often the non-parent will formally ask the child as part of the service for permission to marry their parent, or sometimes they will make vows to the child too. Sometimes a child is asked for the first dance either before or with their parent. Or slightly older children might hold pride of place as the Best Man or Maid of Honour.
We love these new trends and think that children at weddings are just going to continue, as they become entire family celebrations and not just something for adults.
Weddings that look after the Guests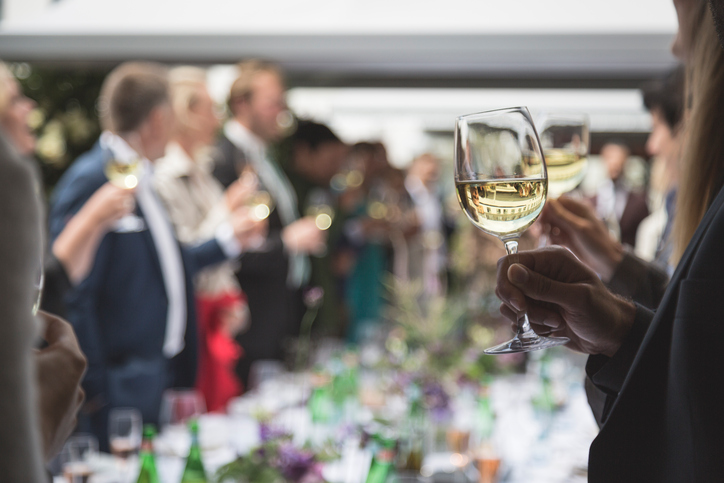 Weddings have an increasingly relaxed vibe to them these days, and even those that are sophisticated or luxe in theme are recognising the need to look after their guests.
Once upon a time there was a ceremony, then the bridal party went to take photos while the guests went home to nap. Then they met up again for the reception dinner, which often the couple left early to head off on their honeymoon.
This format is less popular now as weddings are taking different forms, and becoming more festival-like events that include everyone all day long. This is seen in the all-in-one venue where guests are given drinks and canapes while photos are taken but is emerging even for couples who have separate ceremony and reception venues.
Couples want their guests to be catered for and included, want their celebrations to be longer, and want to be right in there with everyone the whole time. Couples look after their guests a bit more now by providing entertainment for them, as well as creature comforts when they need it.
Some extra touches we love include:
Lawn games in the afternoon
Mobile drink vans, food trucks or ice cream vendors for hungry and thirsty guests
High tea while photos are going on
Chill out spaces outside the reception venue where people can sit or even lie down
Entertainment for children, sometimes even a separate space with babysitting
Midnight snacks like pizza or pretzels
Buses to after parties or hotels if needed
Brunch and debriefing the morning after (sometimes even an option for a trip to the day spa!)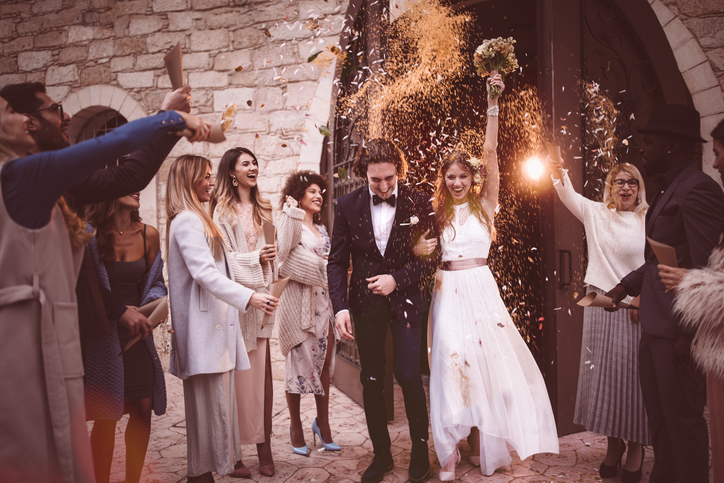 We love these recent wedding trends which we believe in no time will become new wedding traditions. Weddings are constantly evolving with the times, and we can't wait to see what comes next!