Assuming you are having a sit down wedding breakfast, your guests will spend at least a couple of hours at the table, so why not give them something unusual to look at? Modern table centrepieces have moved on from simple flower arrangements, and are designed to truly reflect the style and tastes of the newly married couple.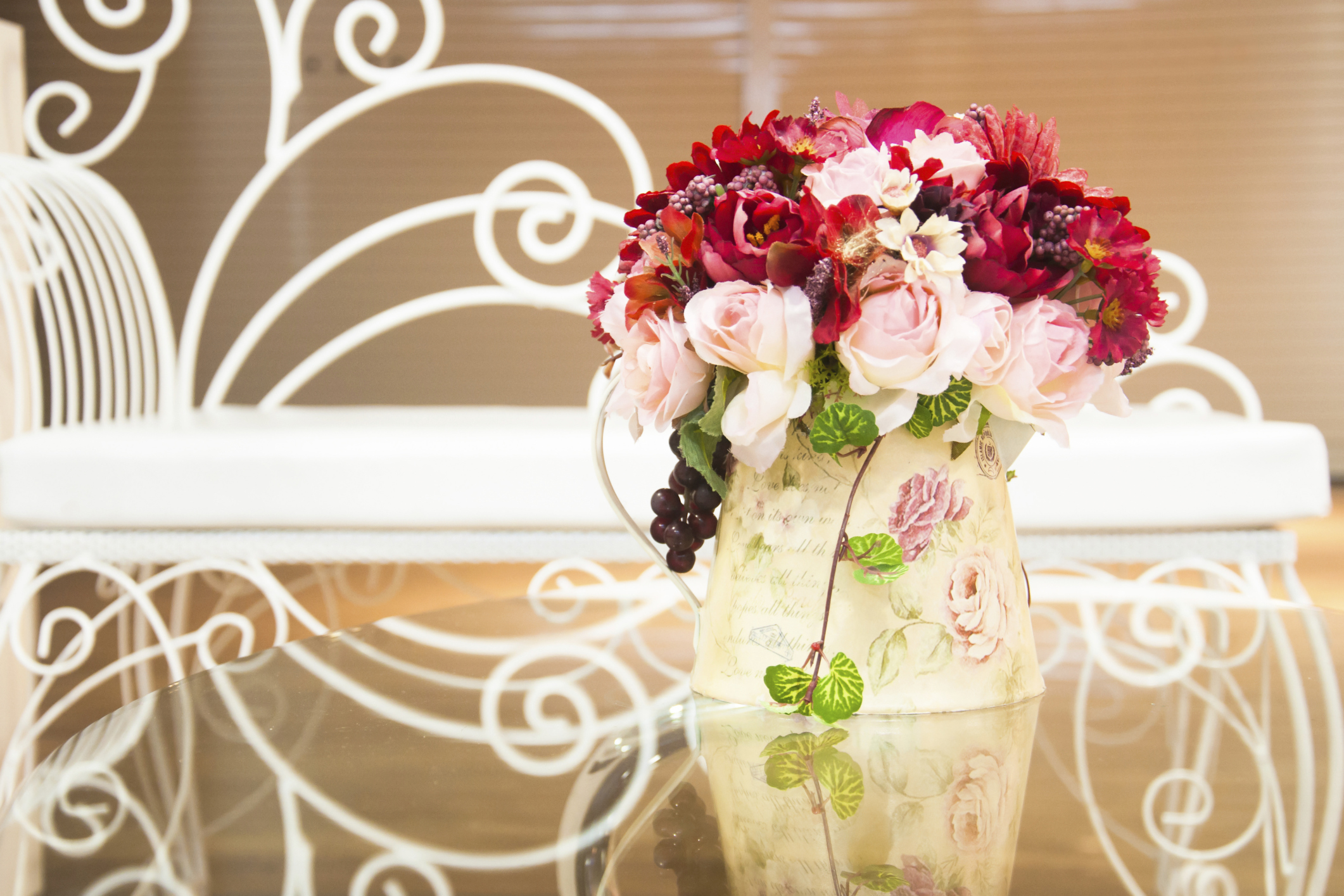 Here are seven top wedding centrepiece trends:
Individual wedding cakes
Rather than having a single, multi-tiered wedding cake displayed on its own table, many couples are choosing to have a number of smaller cakes made, and to place one on each table as a centrepiece. The cakes might all be the same, but this trend is usually most effective when the either the colour or the design is varied, and the other element remains the same.
Making a feature of the table number
Creating a decorative 3D table number and standing it in a simple flower arrangement is a very fashionable table centre option. Brides are making table numbers out of a range of materials from twisted wire and beads to painted foam. Making your table numbers clear and easy to read will help guests find their seats as well as looking great.
Choosing quirky containers
While flowers are still the main feature of most table centrepieces, the container that they are placed in is gaining importance. Couples are looking for quirky containers for their flowers, such as white roses placed in a giant pink tea cup, or flowers and vines twisted around a vintage musical instrument like a French horn.
Personalised for your guests
Designing the table centres after you have finalised your seating plan allows you to personalise your centrepiece to the guests at each table. Try creating a black and white photo strip featuring all the guests on one table, and use it to create a simple shade to place on a lamp at the centre of the table.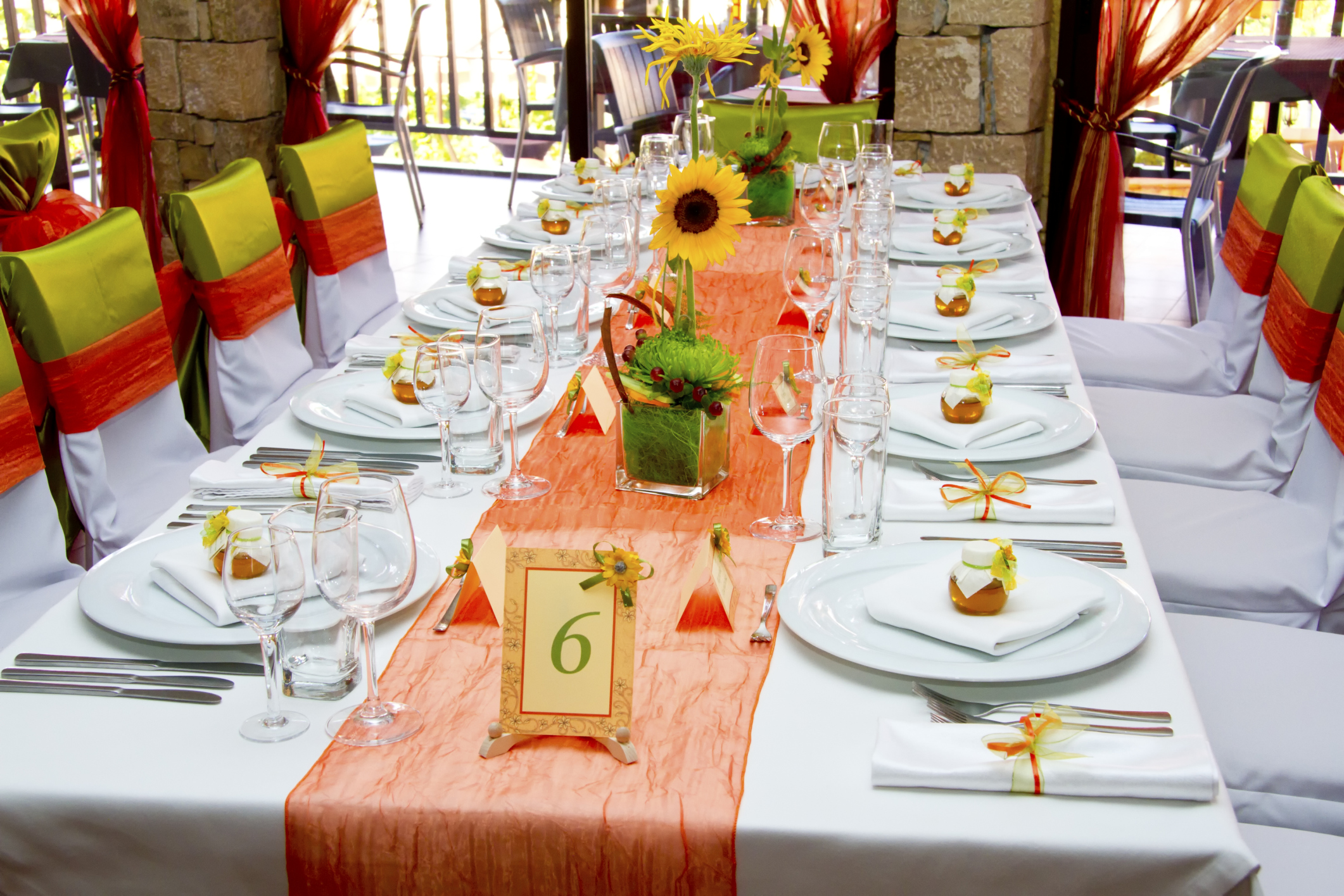 Adding movement to your centrepieces
Static formal centrepieces are being replaced by arrangements with flow and movement. Floral centrepieces are being designed to cascade across the table, and down onto the floor, and tall arrangements are constructed to allow the tallest parts to sway if there is a breeze. Asymmetric centrepieces are currently very popular.
Maintaining sight lines
'Sight lines' is currently a buzz word in the world of wedding design, meaning that centrepieces are arranged so guests can still see and speak to each other across the table. This can mean choosing low arrangements, or very tall ones with narrow vases. Transparent containers are used to allow light to pass through, and some brides choose to suspend arrangements from the ceiling to allow the conversation to carry on underneath.
Replacing centrepieces with food
With wedding catering becoming more sociable, and banquet style wedding breakfasts coming back into fashion, many couples are choosing to forego centrepieces altogether to make room for food. Platters, sharing plates, and containers for dips and sauces all need to be placed in the centre of the table. For those that still want a table centre, a tower of cup cakes, a mountain of cookies, or a bowl of chocolates can all make great centrepieces.