When presented with a range of wedding menus to chose between, many couples are tempted to simply choose the one that is closest to the top of their catering budget. However, just because a wedding catering menu is the most expensive you can afford, it doesn't mean it is the best suited to your wedding.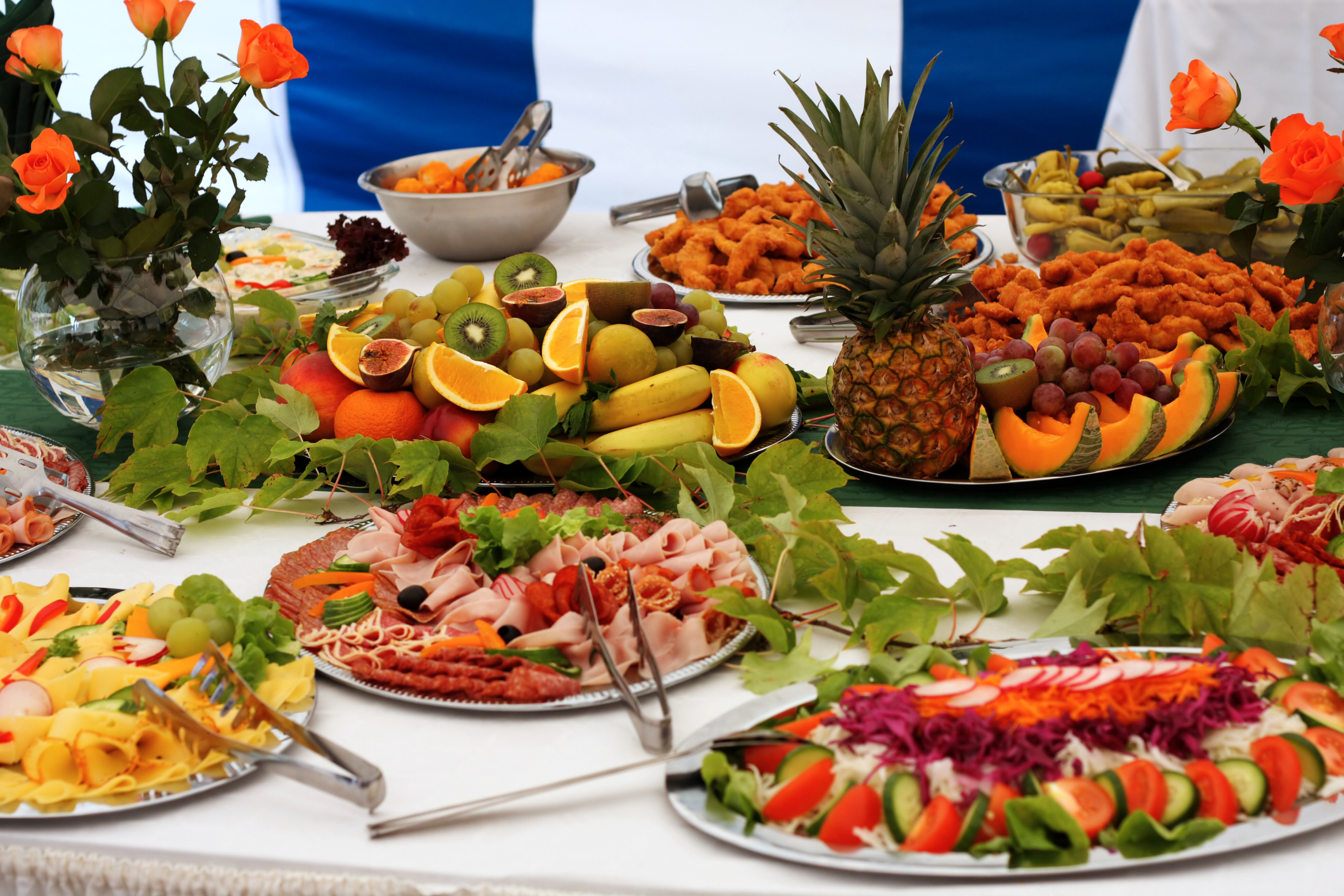 Here are ten things to look for in your wedding catering menu
It should provide a wide range of tastes to avoid becoming repetitive. If you have a tomato based starter you may want a cream based sauce for your main course, and if your first course is quite sweet you might like something spicy or peppery for your main.
It should include options for vegetarians or those with dietary requirements. You may also consider a fish dish and an alternative meat dish as a main course because an enormous number of people don't eat fish but don't necessarily mention this as a dietary requirement.
It should suit the tastes of your guests. There's no point in paying for lobster if the majority of your guests would rather eat steak, but equally you don't want to dish up novelty burgers if your guests will be expecting a top class formal dinner.
It should work well with the season. Look for menus that feature light refreshing dishes for the spring and summer months, and hearty warming dishes for autumn and winter weddings. Try to include seasonal produce in your wedding catering menu; this should save on cost as well as making the dishes appropriate for the time of year.
It should suit the theme of your wedding. If you are having a modern funky wedding reception, traditional roast meats might be a little out of place. If you are having a vintage wedding on the other hand, gourmet sausage and mash, or extravagant plates of sushi won't work either.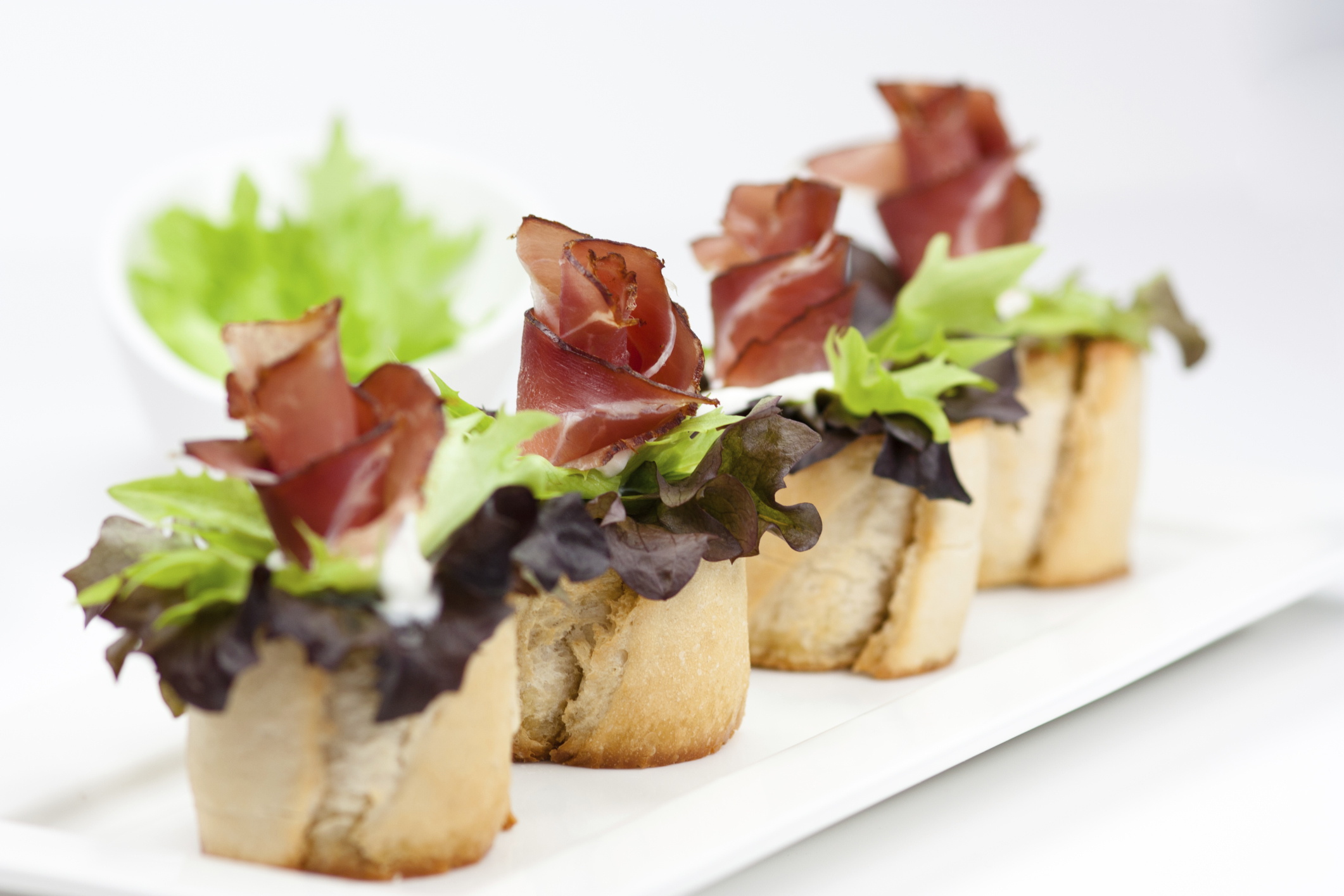 It should come in under budget. Leave some room in your wedding catering budget in case you have to add a few extra guests at the last minute. Most wedding catering menus work on a price per head, so if you choose the menu at the top end of your budget you'll have less flexibility over unexpected additions.
It shouldn't be too messy. Pheasant in a red wine sauce may be a particular favourite of yours but will you really feel the same about it once you've got a deep red stain on your wedding gown? Your guests will have got specially dressed up to come to your wedding so don't choose a menu featuring dishes that are likely to stain.
Each dish should make you smile. Many couples end up choosing a particular menu because they like the main course and they don't dislike the rest. Each item in your wedding catering menu should make your mouth water, so if your caterer doesn't provide a set menu which does that ask them to swap and change courses until you are happy.
It should work with your chosen wedding wine. Unless you plan on serving a different wine with every course, you might want to look for a menu where each dish works with a general wine. If you are serving a Sauvignon Blanc and a Pinot Noir, these will work with most canapes, a light first course such as a soup or cheese souffle, and a fish based main course.
It shouldn't be too heavy. Your guests may be hungry after the ceremony, but they still have to get up and dance after the meal so you don't want them to be bloated or nodding off during the speeches. If your first or main courses have rich creamy sauces, or feature pastry or cheese, try to keep your dessert light and fruity. If you have your heart set on that decadent chocolate torte for dessert, look for a salad first course and light fish or poultry main.