When it comes to creating an unforgettable wedding, couples across Australia agree that catering is one of the most important elements. Modern-day couples are more likely to shop around for the perfect catering company that suits their wedding style, individual taste and budget. For those searching for a reputable caterer to service your Blue Mountains wedding, you've come to the right place. Here's 10 Blue Mountains wedding caterers we guarantee you'll love.
*Catering companies ranked by number of Easy Weddings customer reviews on April 17, 2019.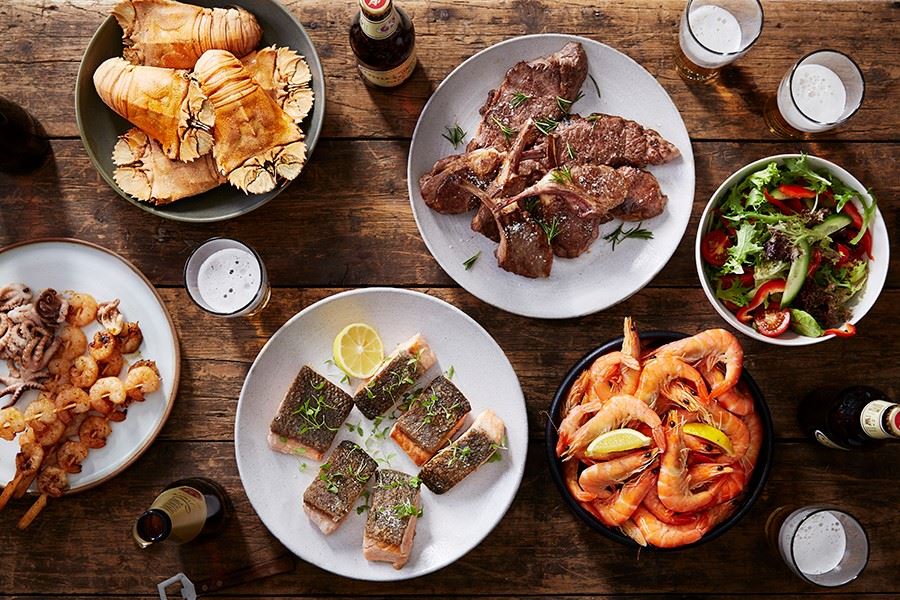 Highly recommended by their Easy Weddings customers, Fabulous Catering is one of the top choices when it comes to wedding caterers. Especially popular amongst those hosting in the Blue Mountains, this catering company is known for providing hugely diverse menu options and packages. Whether you're after a gourmet seafood BBQ, delicious canapés or a three-course meal, there's something to suit every wedding with Fabulous Catering. What are you waiting for? Enquire today!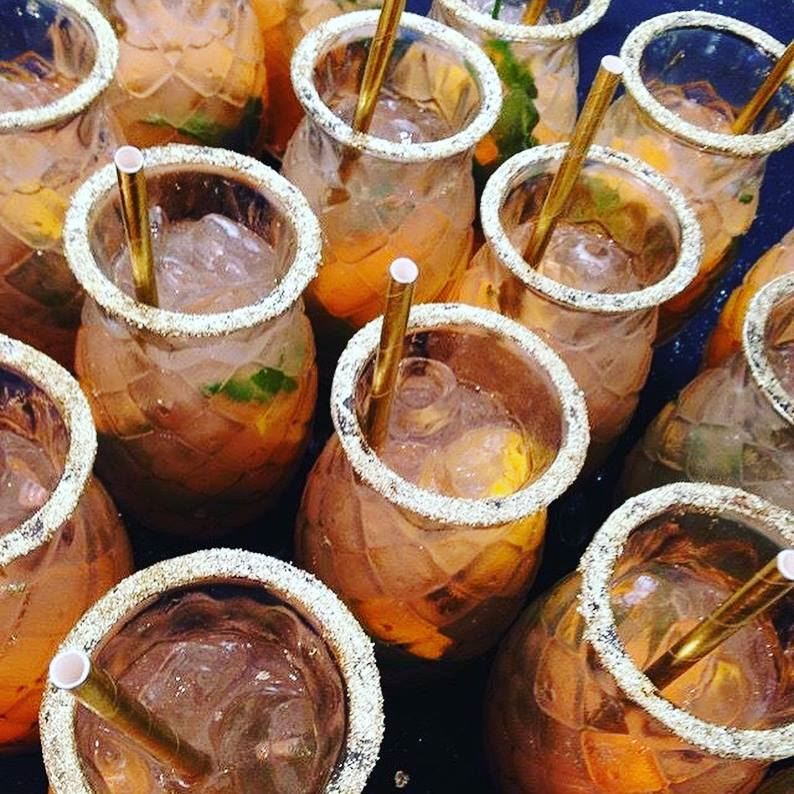 For something extra special to complement your wedding catering, we cannot recommend Liquid Infusion enough. This mobile bar service takes care of everything – they organise staff, source drinks and make sure drinks never run out on the day. What more could you ask for? Click here to check out Liquid Infusion's Easy Weddings storefront.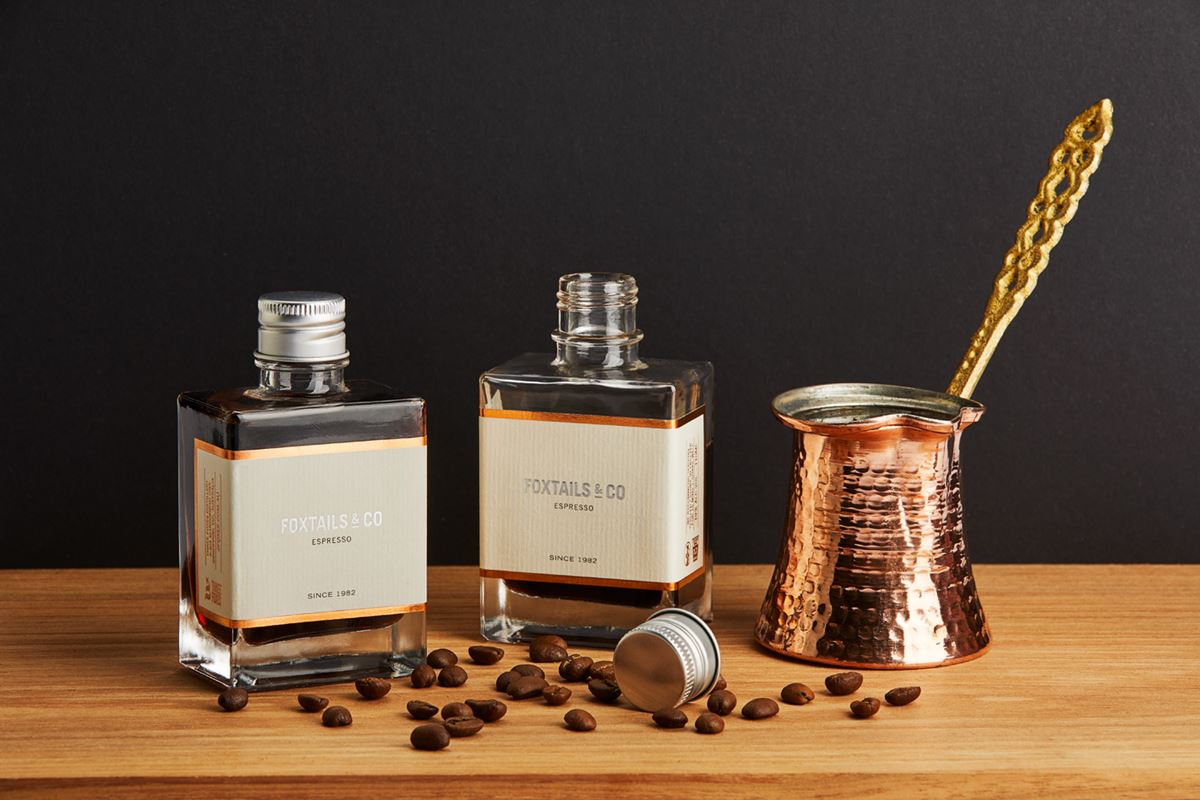 Foxtails Premium Bottled Cocktails is the perfect addition to every wedding. Foxtails specialises in customised bottled cocktails for half the cost of a standard drink at a bar. There's a huge range of flavours to choose from, including Cranberry Peach, Coco Pine, Sweet Martini, Espresso, Margarita and Negroni, all handcrafted at Three Foxes Distillery in Melbourne and delivered ready to drink either over ice or straight from the bottle. To find out more about Foxtails, click here.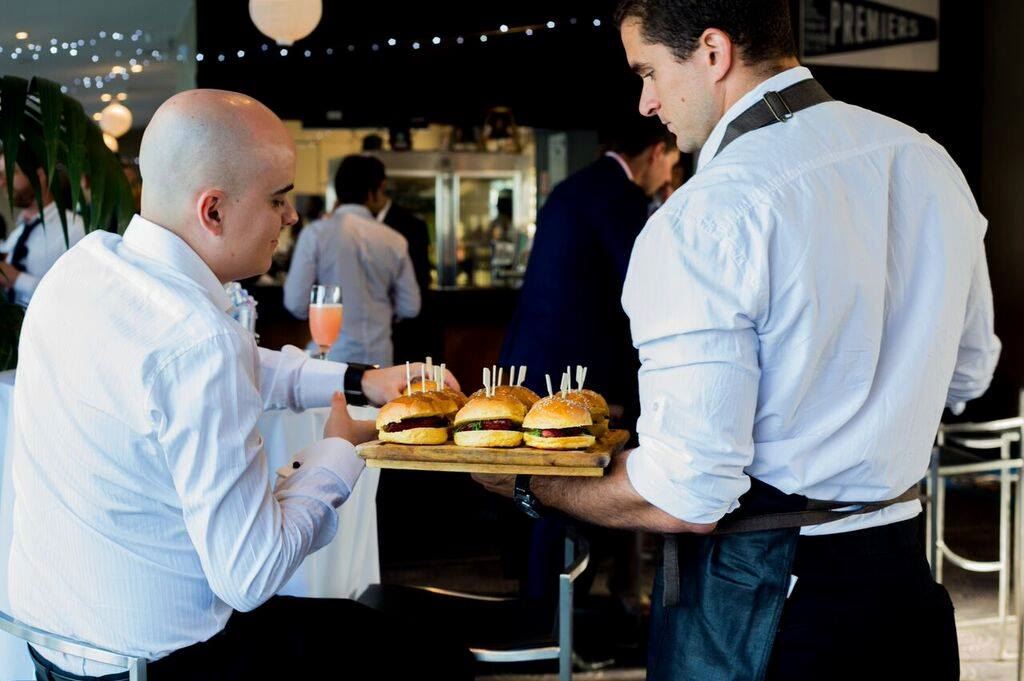 Backed by over 12 years catering experience, Barbicrew Catering Events is one of the most sought-after caterers the Blue Mountains has to offer. Barbicrew Catering events specialises in fire-roasted meats, poultry, sausages and seafood spit-roasted over natural charcoal to get that mouth-watering flavour and aroma. What more could a wedding guest want after a full day of celebrating? Check out their Easy Weddings storefront for further information.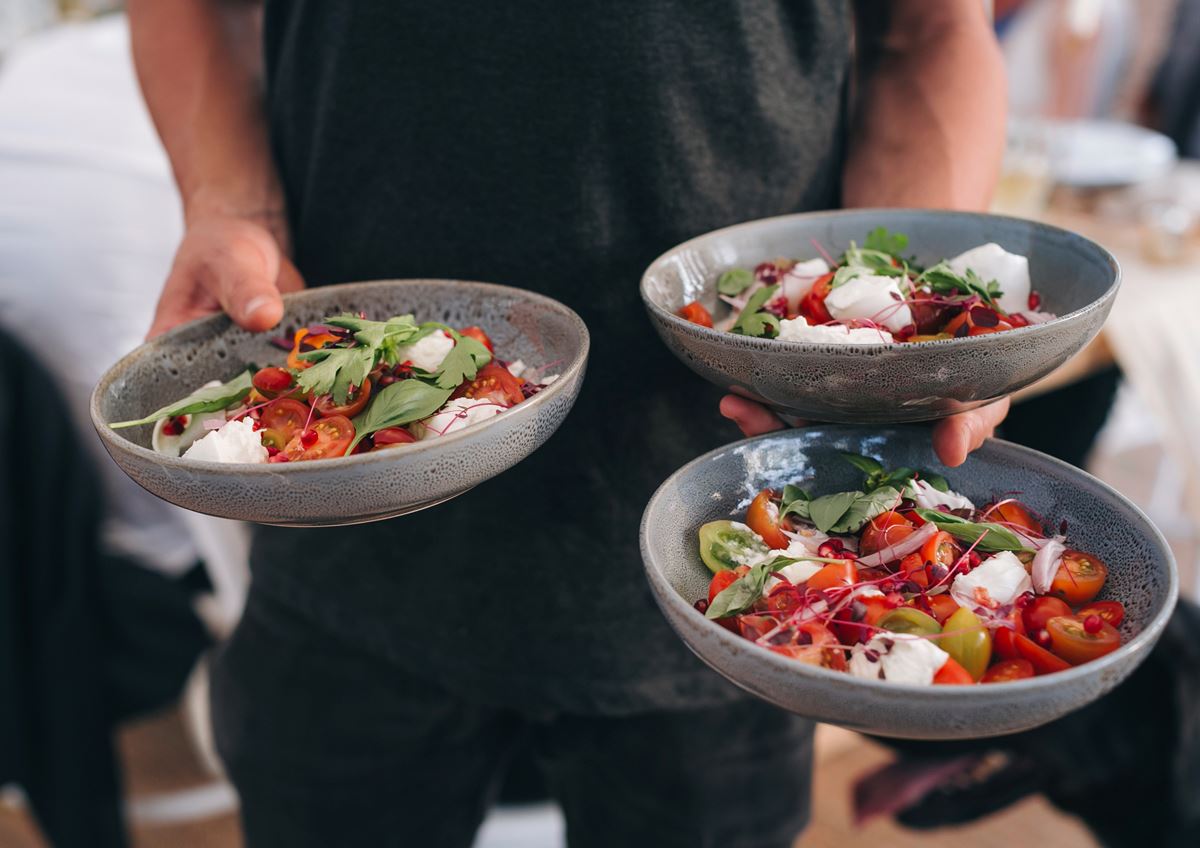 If you are hoping to WOW guests with your wedding menu, we cannot recommend Orchard Catering Co. enough. A popular choice amongst those hosting in the Blue Mountains, this Sydney caterer specialises in rustic shared food, canapés and bespoke menus made from fresh, locally sourced ingredients. Just imagine: all of your guests passing plates around and sharing food with one another. It's the perfect ice breaker! Click here to find out more about Orchard Catering Co.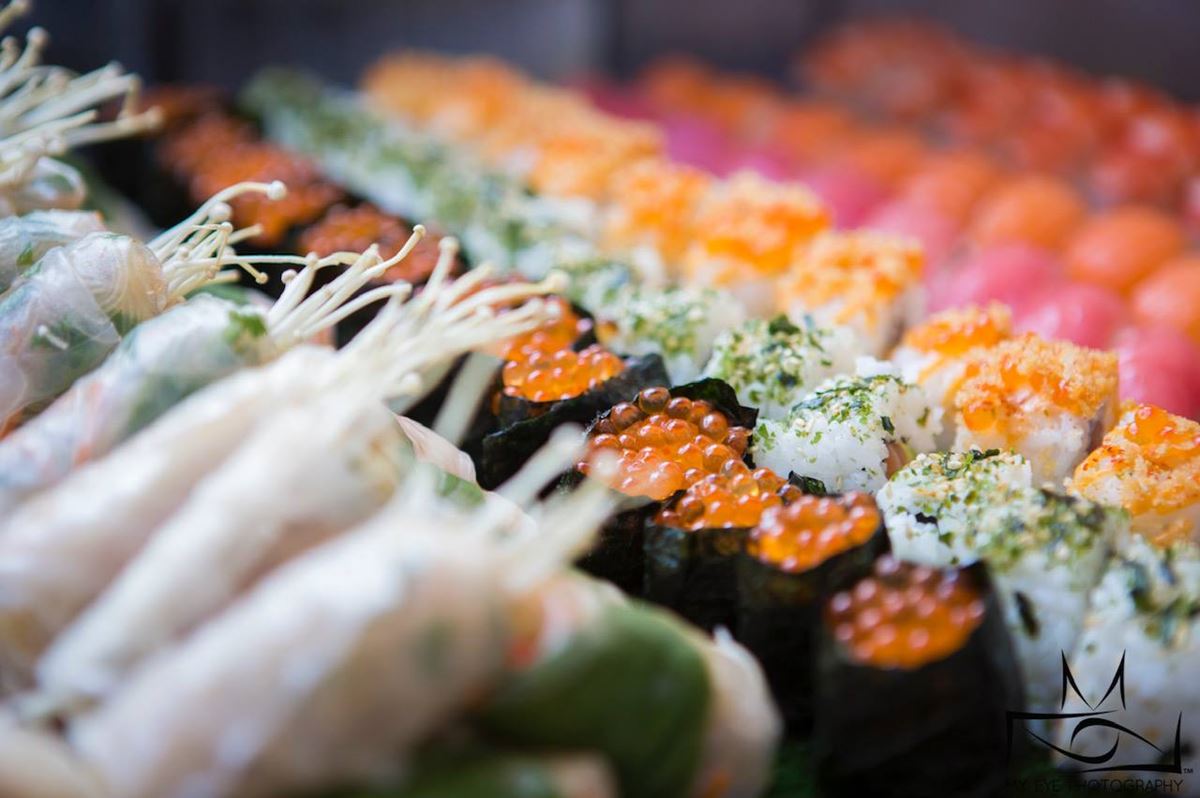 Delen Catering could be everything you've been searching for and more. This Sydney catering company specialises in innovative cuisine perfected down to the smallest detail. Their professional staff tailor a menu and package to suit your unique vision, taste, budget and wedding style. What more could you ask for? For more information and to view Delen Catering's mouth watering photo gallery, click here. You won't be disappointed.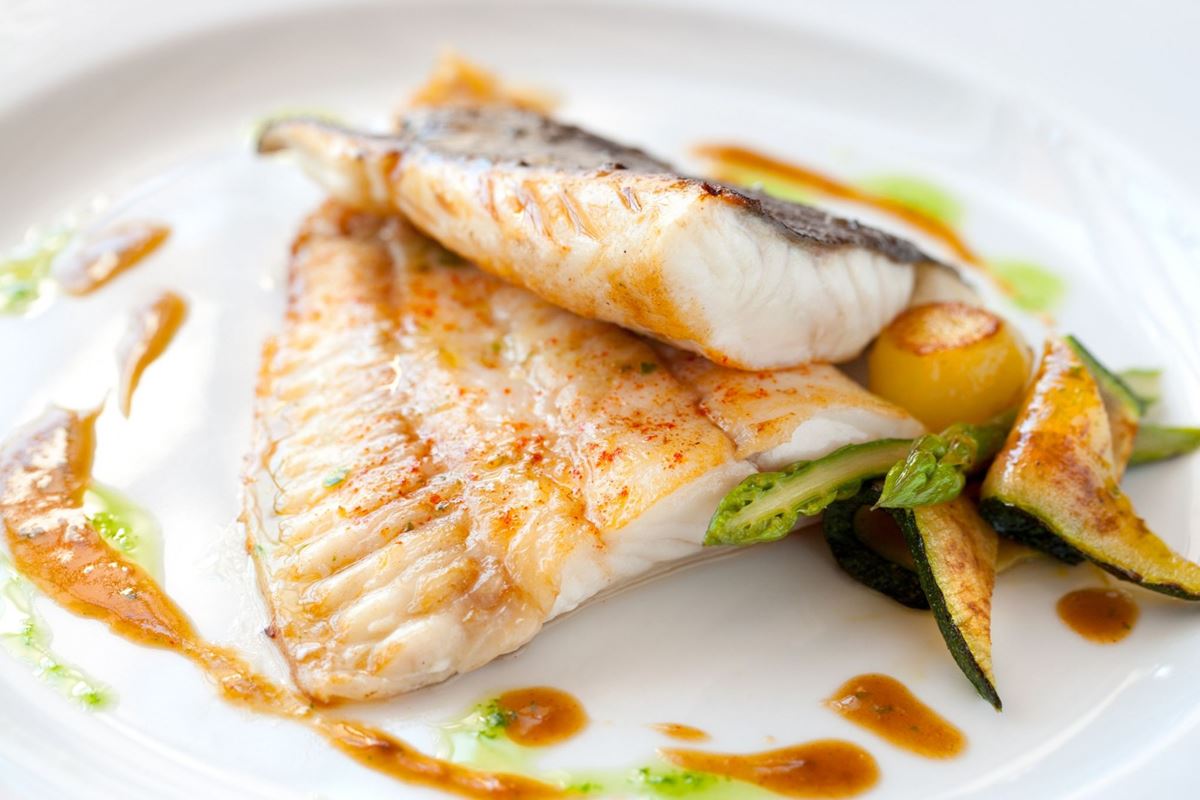 Mountain Wide Event Catering is the go-to catering company for weddings held in the Blue Mountains. Mountain Wide Event Catering pride themselves on always getting the job done efficiently. Their professional and hospitable staff prepare and serve delicious food with love and care, ensuring each and every guest receives a meal that leaves them full and satisfied after a long day of celebrating love. Menus and catering packages at Mountain Wide Event Catering can be personalised and tailored to suit your requirements and budget. Click here for further information.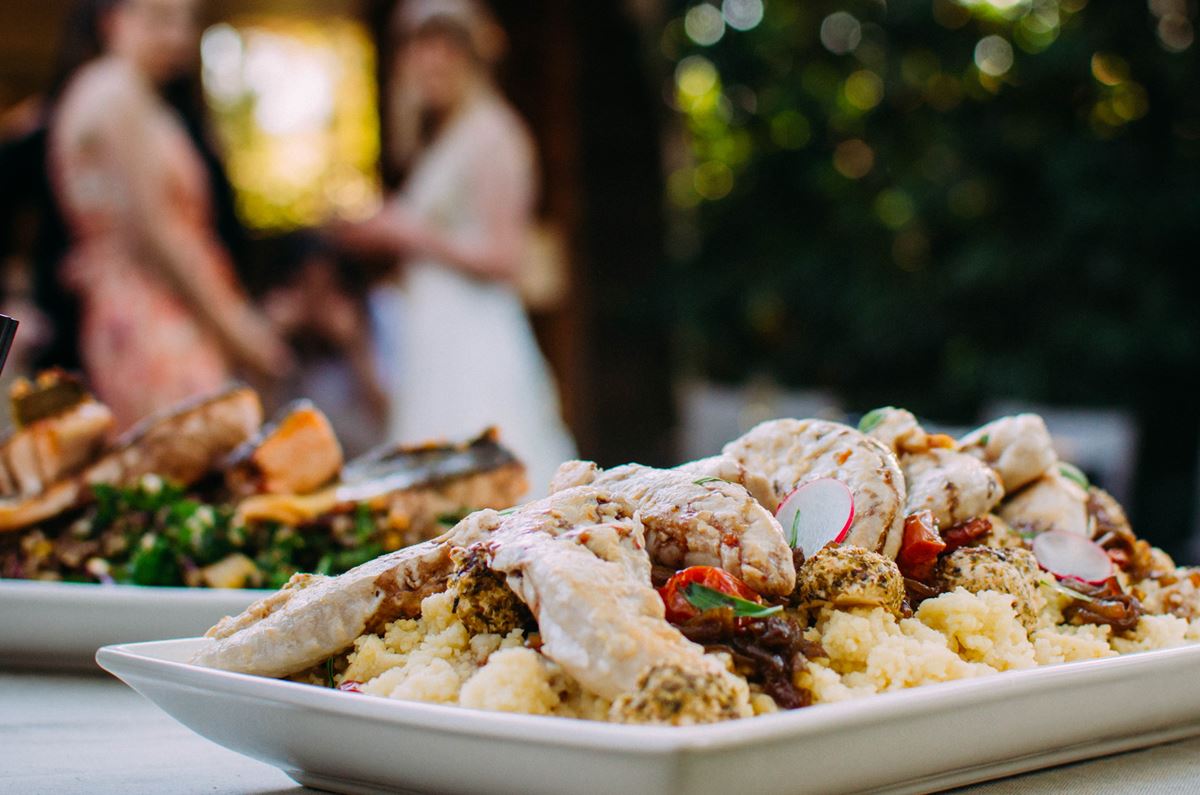 Jon-Patrick has everything you need to ensure guests' bellies are full and satisfied. This catering company has a huge range of menus and packages to choose from, with something to suit intimate weddings of 20 up to larger soirees with 250+ guests. Whatever your individual tastes and requirements, we guarantee there's something delicious for every wedding with Jon-Patrick. Find out more here. 
New to Easy Weddings!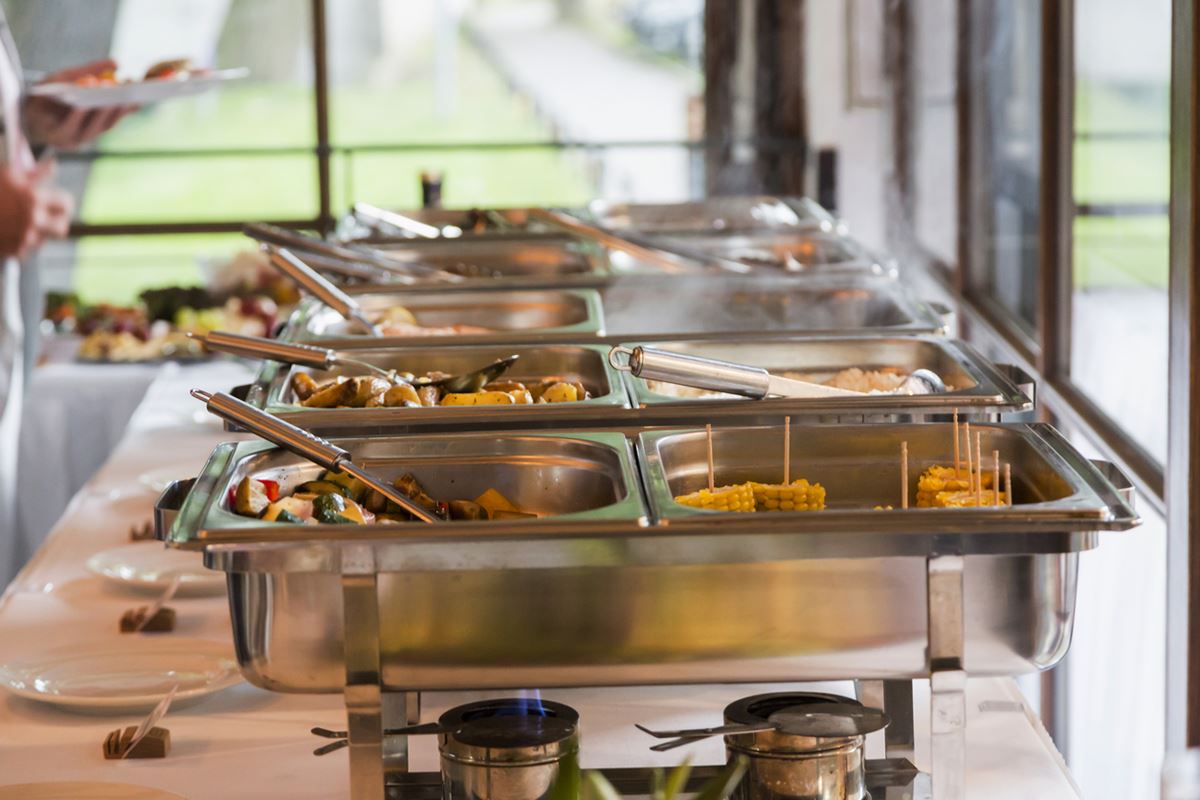 Aussie Grown Catering could be the catering company you've been searching for. This mobile oven roast catering company services weddings state-wide including those held in the Blue Mountains. Professional staff arrive professional dressed four hours prior to the event and will prepare, cook, serve and cleanup. Plus, their portions are generous and exactly what every guest needs after a long day of celebrating! For further information and to view Aussie Grown Catering's photo gallery, visit their Easy Weddings storefront here. We guarantee you'll love them.
New to Easy Weddings!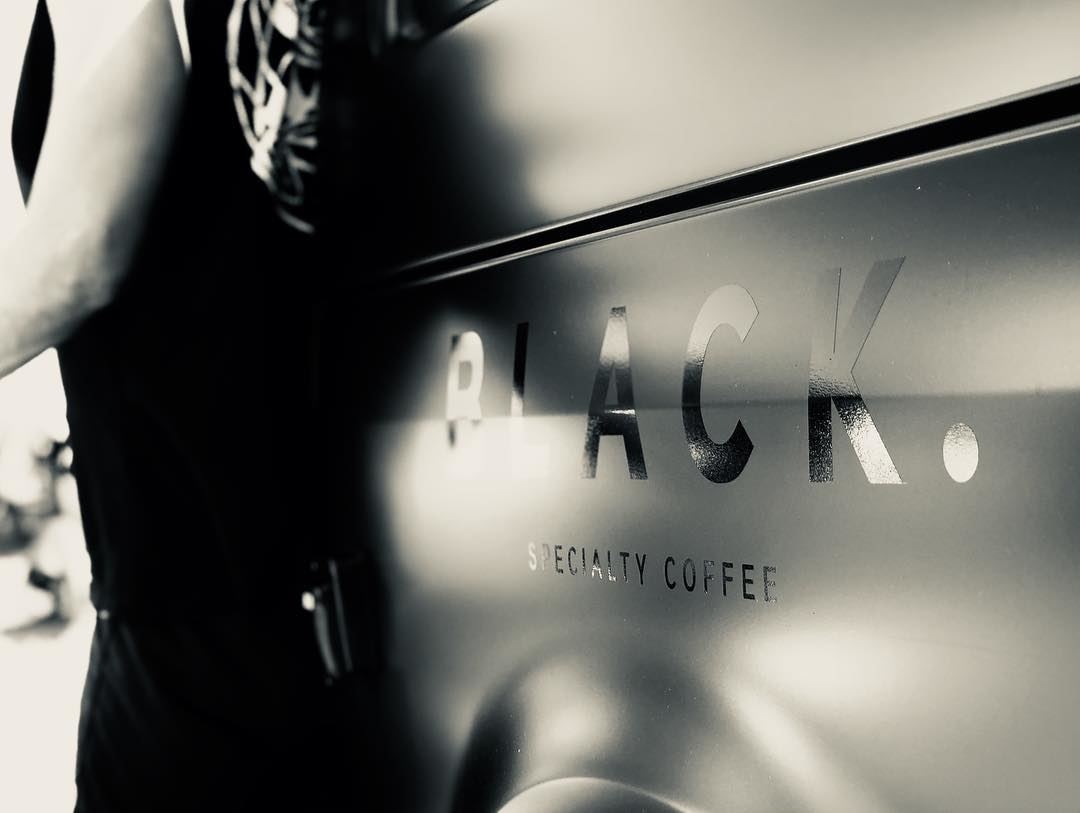 Although a recent addition to the Easy Wedding directory, Black Specialty Coffee is fast becoming a must-have for weddings across New South Wales. Operating out of a sleek black van, this catering company specialises in delicious coffee guests will absolutely love – it's exactly what they need before a long day celebrating! Each and every cup is made with impeccable attention to detail and served with love. To find out more about Black Specialty Coffee, click here. 
Couples across Australia agree that food is one of the most important elements when creating a successful, stand-out wedding. If you are searching for a catering company to service your Blue Mountains wedding, our list of the top 10 is sure to help.