Freshly-married Melbourne duo Marie and Vincent found Gippsland wedding venue The Grove on Easy Weddings — and for that, they're $2,500 richer.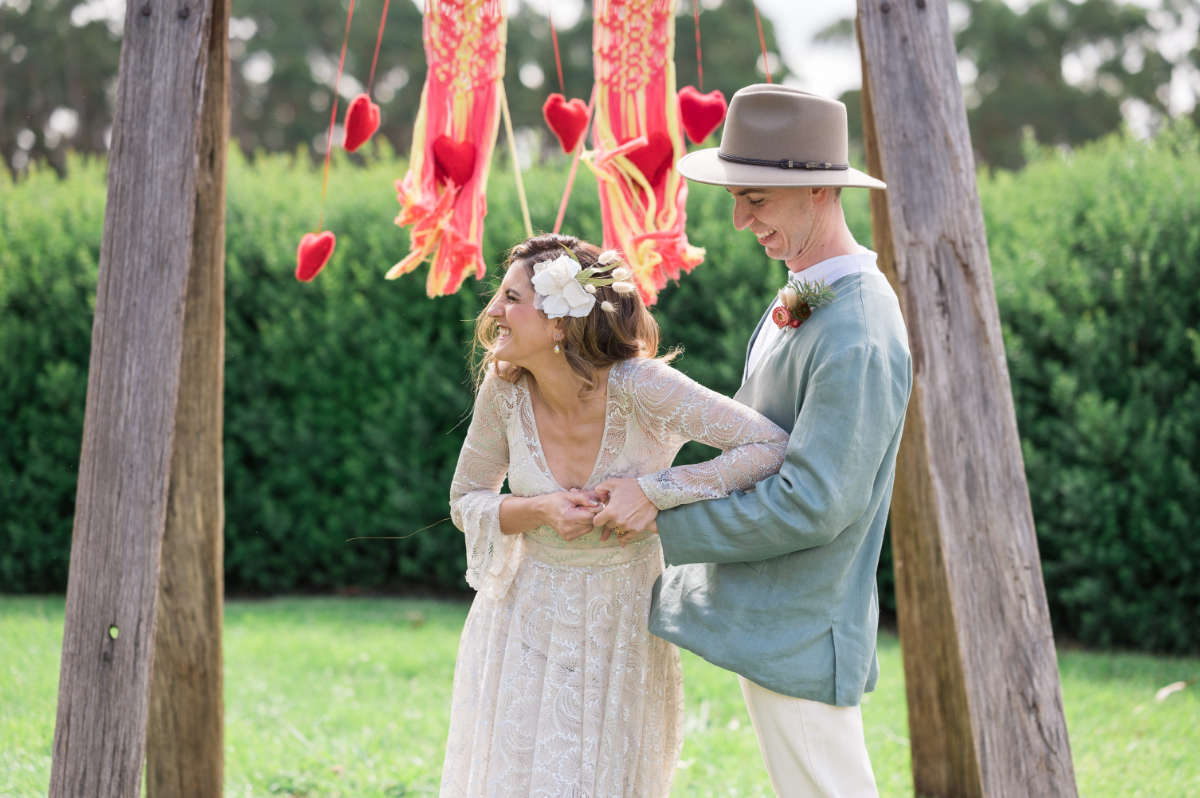 For the last three months, couples have been busy earning tickets into our Wedding Cash Giveaway just for planning their wedding with Easy Weddings. This time 'round, it was Marie from Melbourne's name we drew!
Marie and Vincent had only just walked down the aisle two weeks prior and were still on cloud nine when we called them. Like so many couples who've had weddings during the pandemic, they've left honeymoon planning until travel opens back up again — which, in 2022, is looking promising!
The couple wed at stunning South Gippsland olive farm, The Grove on January 15, 2022. It was an intimate cocktail affair with 35 loved ones, live-streamed to Italy for Marie's friends and family who were unable to be there. Needless to say, a second wedding and European honeymoon is where they'd love to spend their winnings!
As well as The Grove, Marie and Vincent's Easy Weddings vendor team included celebrant Danielle Emily, DJ and photo booth Fedora Productions and photographer Passion8.
Marie, who says she "never wins anything", was over the moon to have had her name drawn from more than 2,500 tickets. Here, she tells us all about their big day.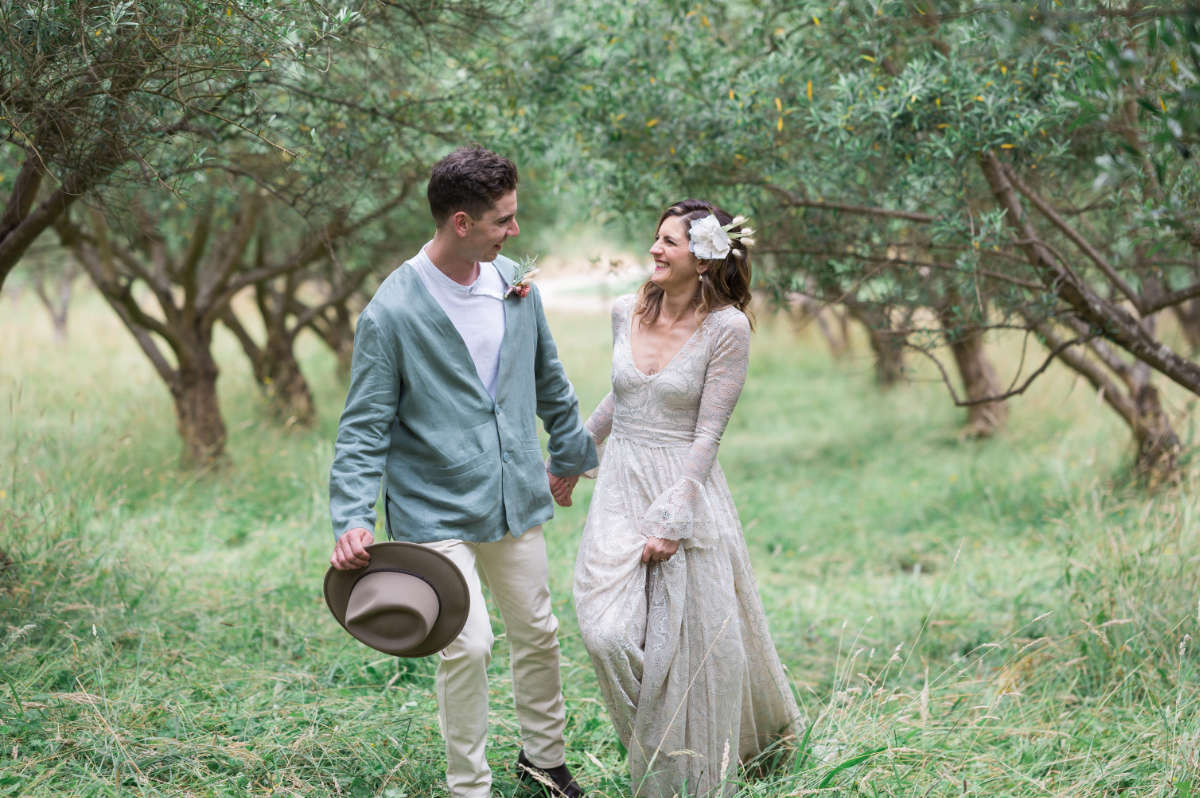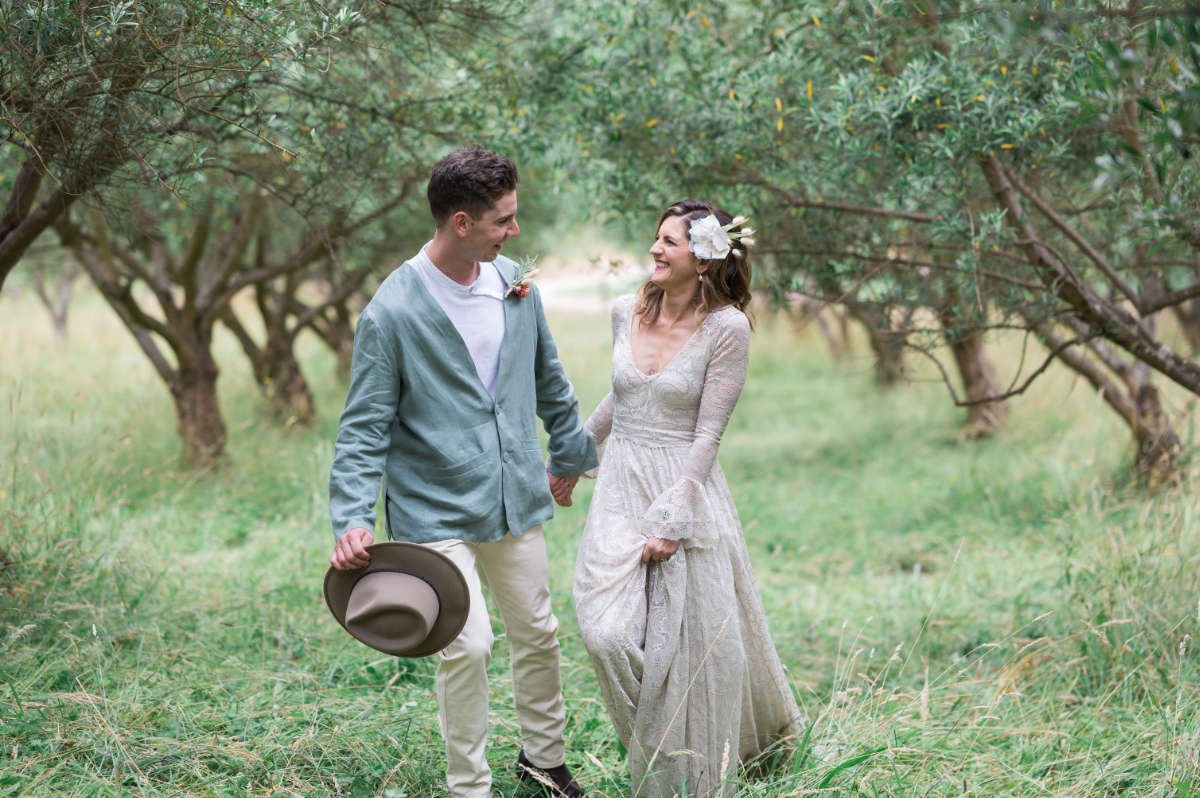 Since the beginning, we wanted an easygoing, not-too-formal cocktail style wedding where everybody could have a good time – and that's exactly how it went!

The day started early, at 7:15am, where makeup artist Kate had four of us to beautify. As we were getting ready, the weather wasn't on our side; cold, overcast and windy… not the best!

The feeling really started to sink in in the courtesy bus on the way to The Grove. I remember saying to my maid of honour, "This is really happening, I'm marrying Vin today."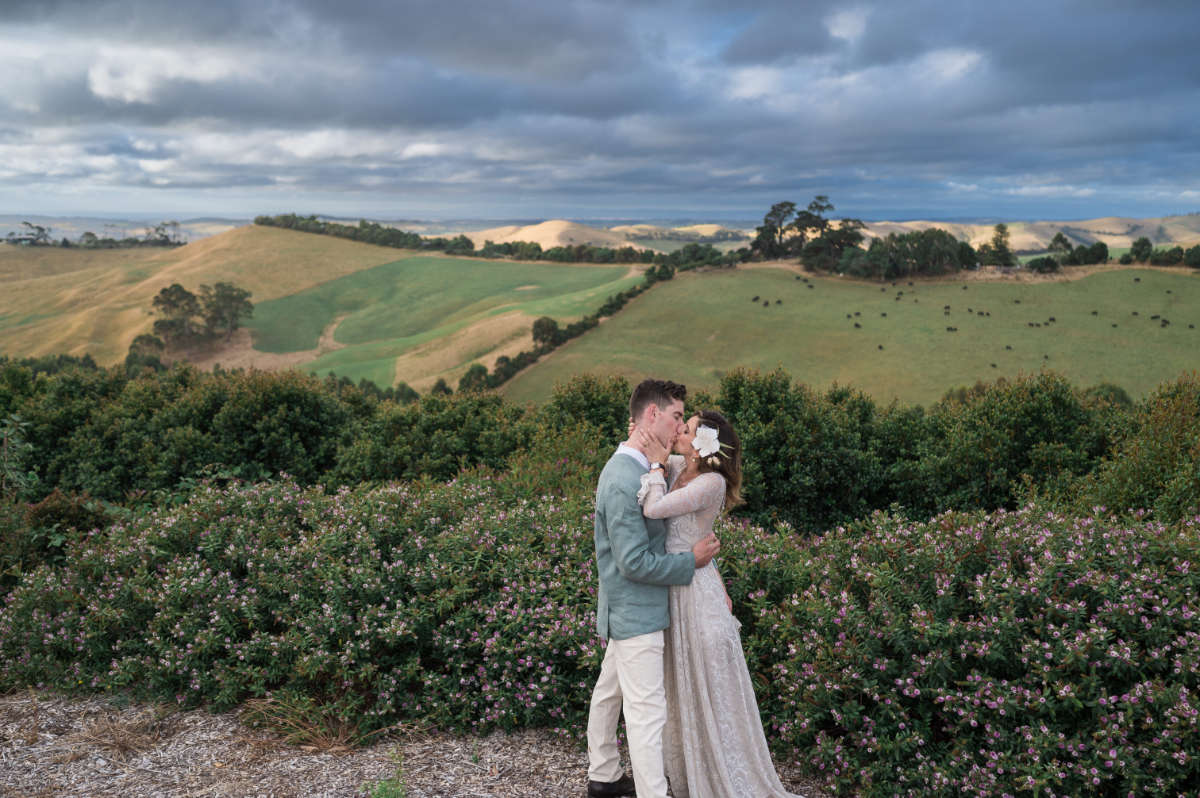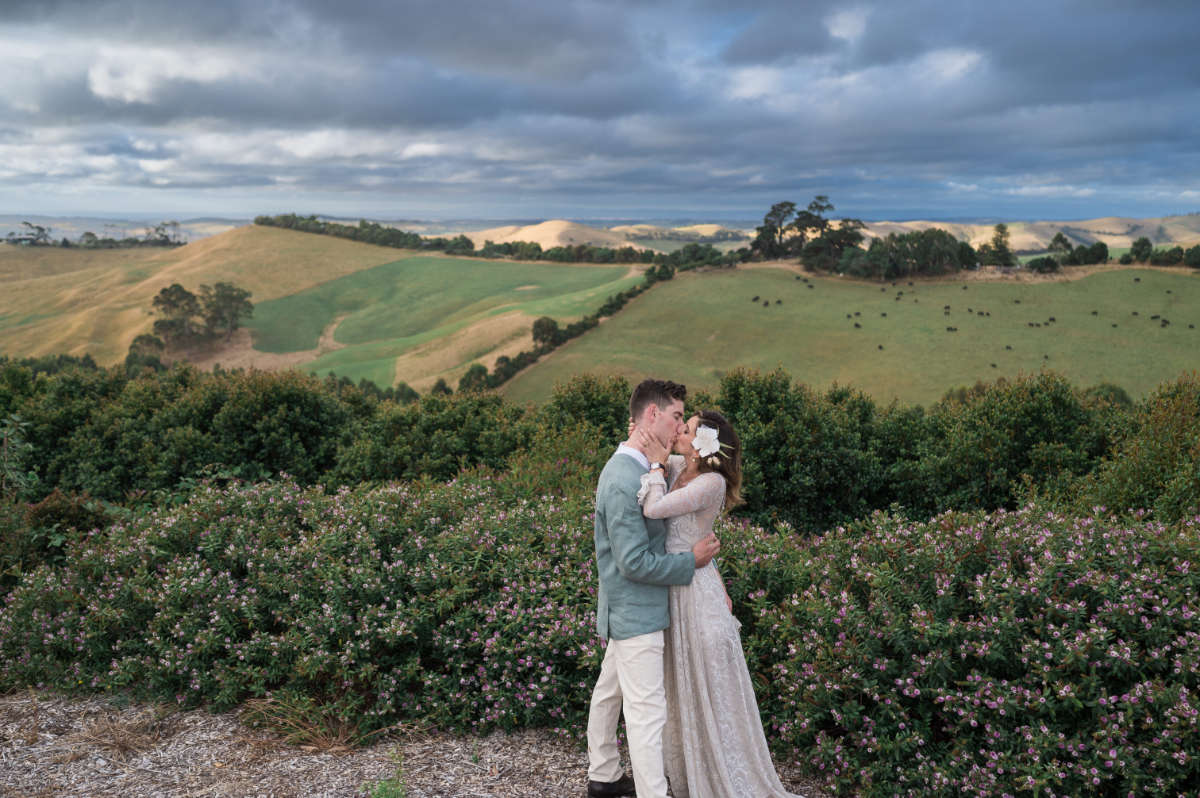 As my bridesmaids started walking down the aisle, the sky opened up. Seeing Vincent waiting for me was the best feeling!

Some of my favourite reception moments at the ceremony were everybody leaning forward to the camera to say hello to my family overseas who couldn't attend; trying to get the ring to Vincent's hand because it was a bit too small (actually one of my favourite photos); and when our celebrant Danielle said, "You are now husband and wife"!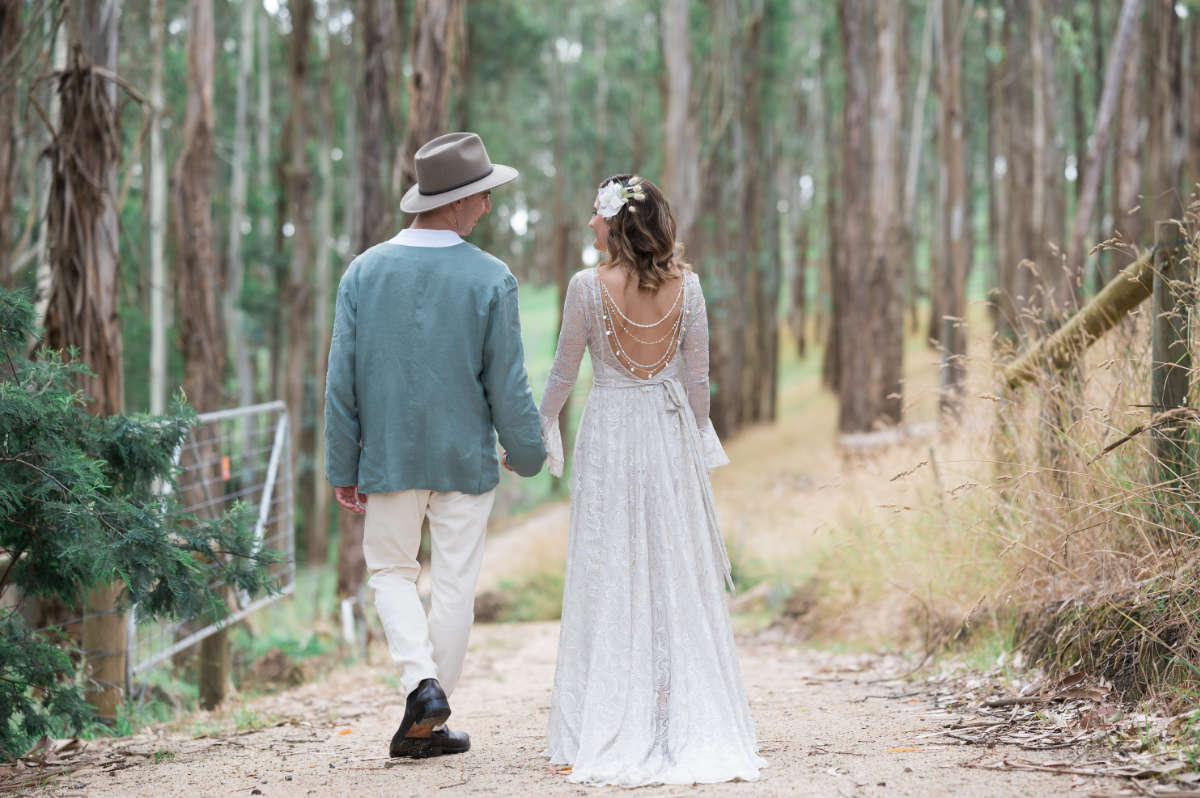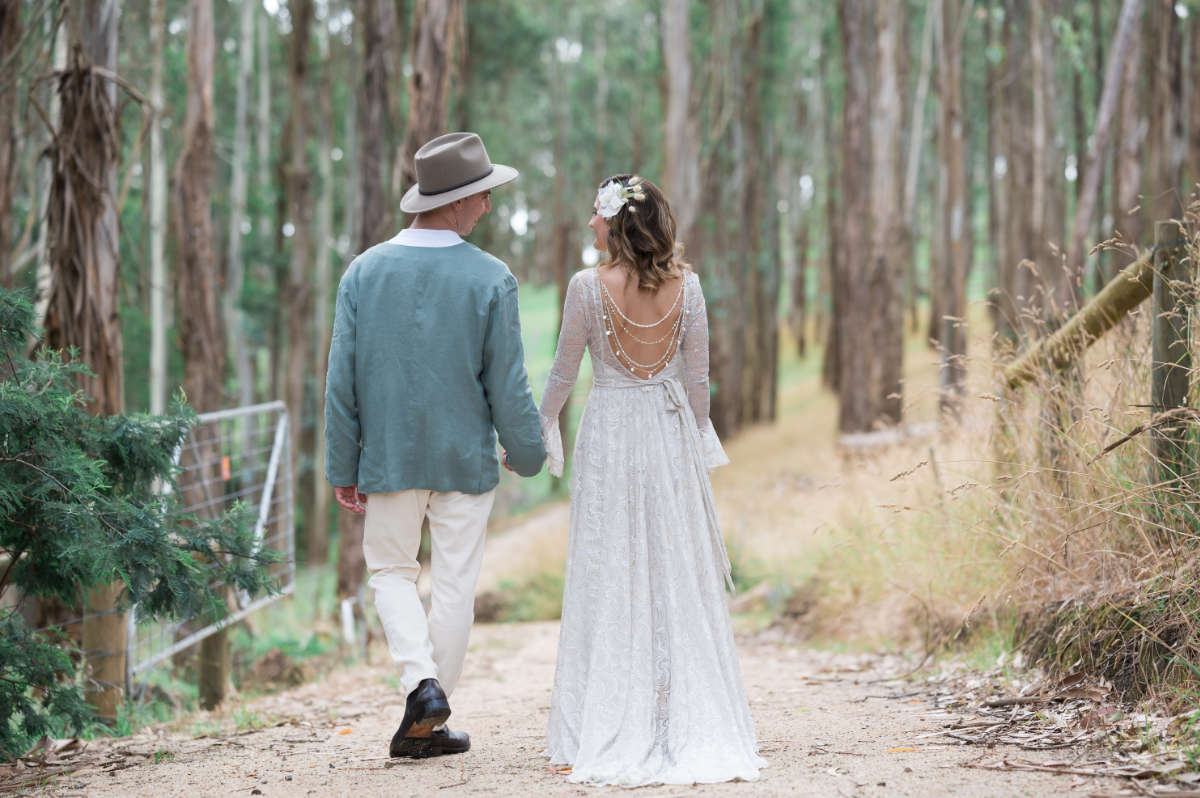 Our photographer Andrew then took lots of location pictures with our wedding party around the beautiful property.

For our cocktail reception, The Grove was set up beautifully. The food was amazing, our DJ, Fedora Productions, had set up a photobooth and everybody had a really great time with it.
My favourite moments were cutting the cake (Vincent made it and did a beautiful job), and the first dance!

We were so grateful to be able to have our wedding considering covid keeps messing things up, and are really grateful for our guests and suppliers who truly made our day incredible!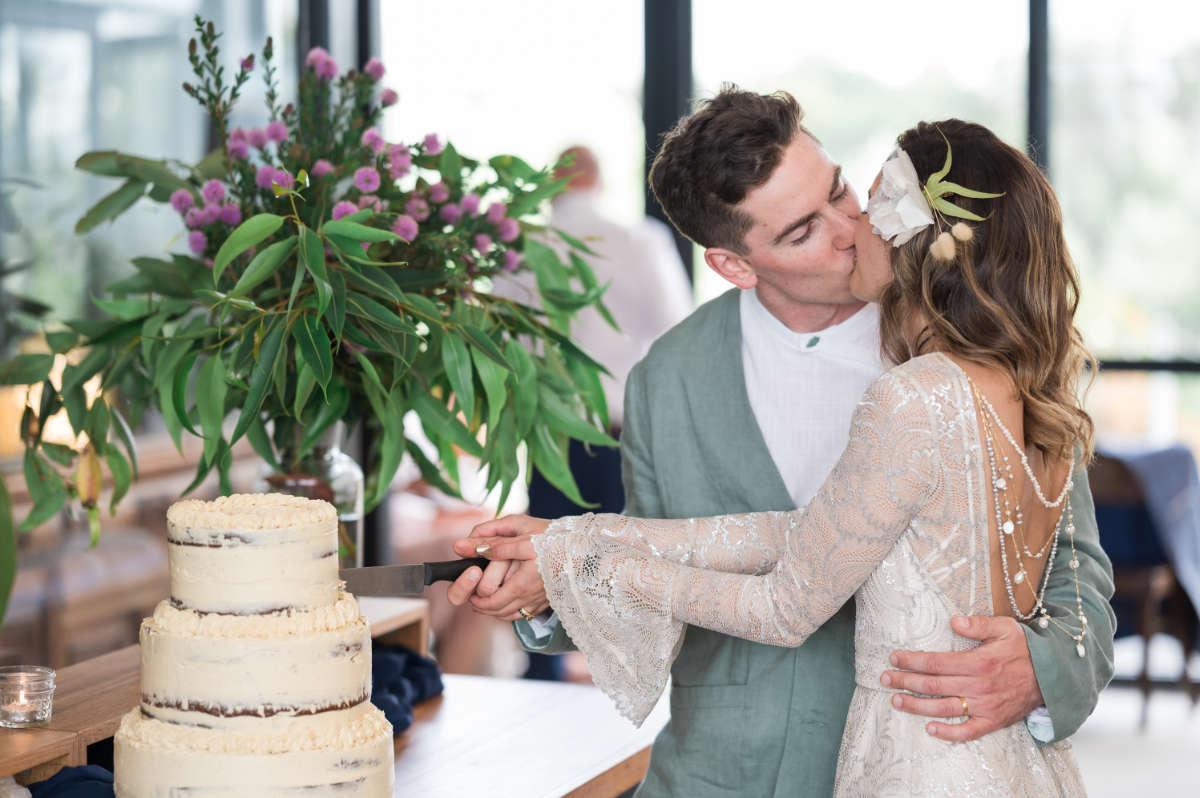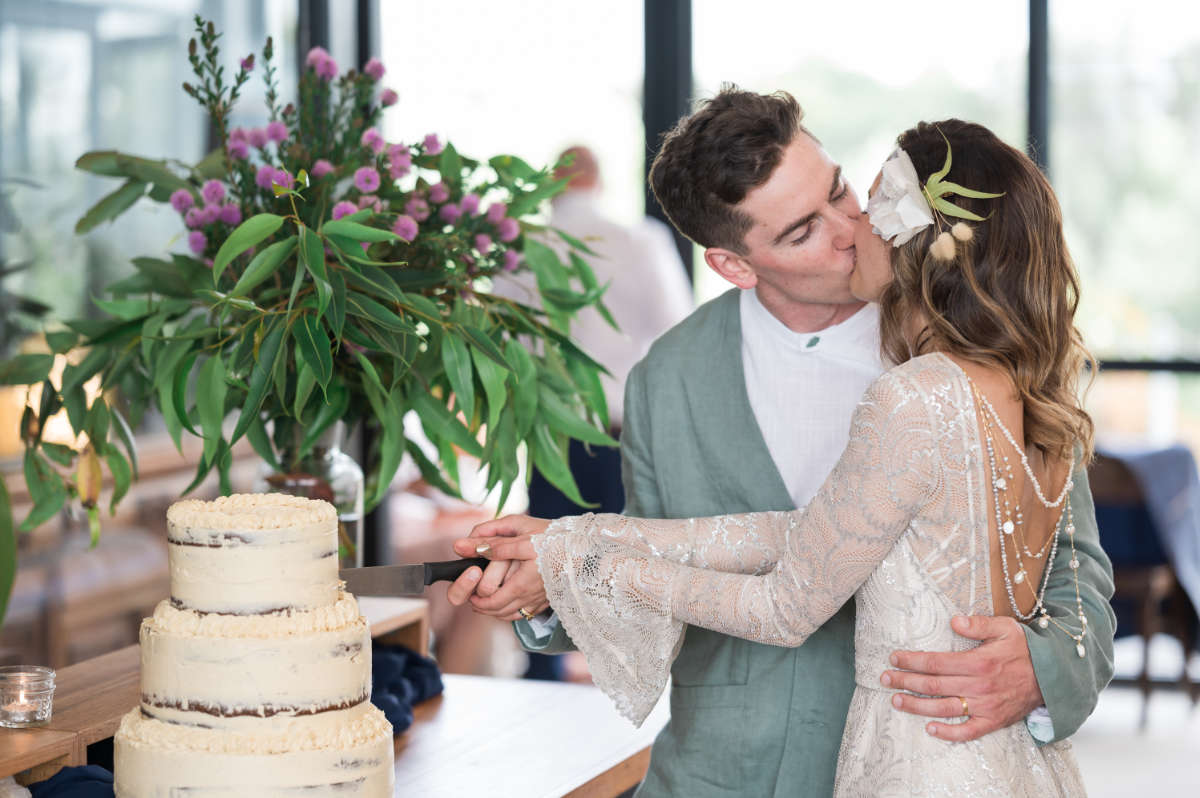 Easy Weddings helped us organise everything! Not only did we find our beautiful venue, but it's full of very useful tools such as suppliers list by category, budget tool and managing the guest list. And having the checklist really helped prepare the whole wedding. So thank you!
---
If you missed out on this prize draw, our next competition has started! Book or review Easy Weddings suppliers to enter our Wedding Cash Giveaway – a $2,500 cash boost to your wedding budget could be yours!
ENTER COMPETITION HERE