The wedding cars you choose for your special day reflect your personality and love as a couple. They set a beautiful tone for the celebrations while offering stunning photo opportunities for you and your guests. If you've chosen the perfect décor, bridal gown, and venue, why not complete your dream wedding with a stylish, unique wedding ride?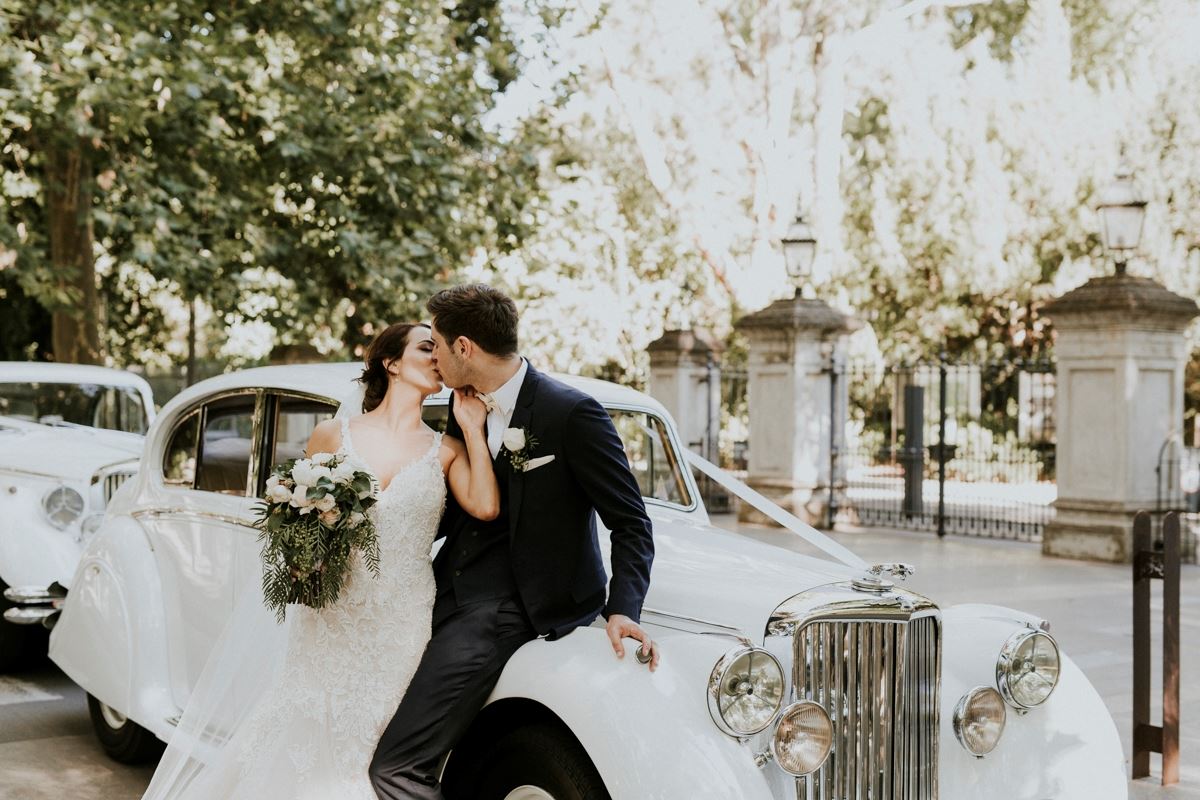 There are many different types of wedding cars to choose from. Here are some possible options to consider:
Classic Wedding Cars
If you've planned a luxurious wedding theme, you may wish to consider hiring a chauffeur-driven stretch limo, Rolls Royce or Bentley for an additional touch of class. Some wedding car companies will even offer a few elegant decorations and features, including red carpets, romantic music, and some bubbly to share around.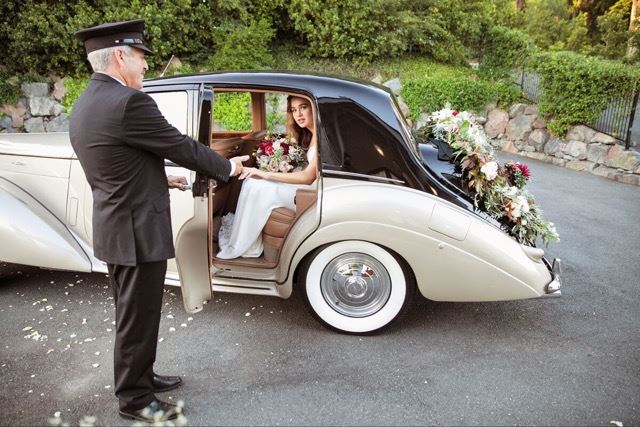 Classic wedding cars are the perfect choice for sophisticated, urban weddings.
Vintage Wedding Cars
If you appreciate the beauty of old-world items, such as antique jewellery or record players, rocking up to your wedding in a gorgeous vintage car may suit you perfectly. Vintage cars offer a timeless quality ideal for grand wedding entrances and magical photographs.
To create a dreamy, classic film-inspired day, you may choose to hire a 1920s vintage Dodge Presidential Limousine, or perhaps a Sedanca de Ville. If comfort and sophistication are at the top of your list, you may also consider a 1940s Austin Sheerline or a 1950s Rolls Royce Silver Cloud – each holding up to four passengers.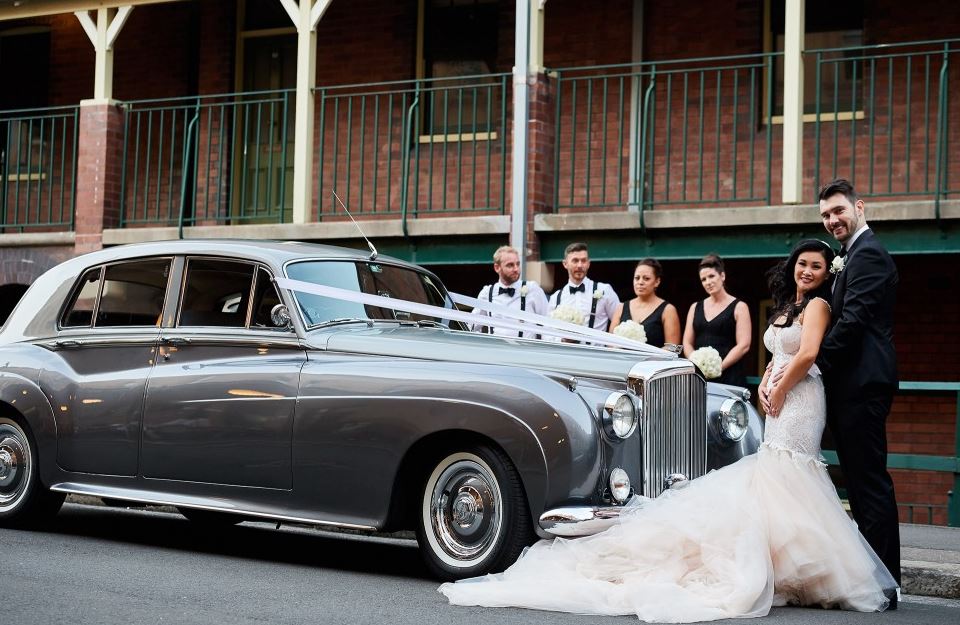 American Wedding Cars
Choosing an American wedding car is a popular option for those wanting to use their wedding ride as a striking statement piece. Try a slick white 1960s Cadillac Coupe DeVille, which can hold up to four passengers, perfect for transporting you and your bridesmaids.
Alternatively, you can leave a lasting impression with a red Corvette Stingray, if a splash of vibrant colour is what you're after. It's important, however, to bear in mind that this can only take one passenger, so you may have to choose wisely who gets to drives the gorgeous car, whether your father or maid of honour or even your fiance's best man if it's his chosen ride.
For incredible wedding car photographs, you can take a look at a four-door pillarless Chevrolet. As there is no bar between the front and back windows, you can capture truly unique images of you and the groom on your wedding day or your beautiful bridal party on the way to the ceremony.
Novelty Wedding Cars
Many modern couples strive to create a unique and personal wedding experience, which is why they opt for novelty wedding cars to add spark to their big day. A charming replica tram that can transport your whole bridal party to the ceremony and reception is an endearing idea if you live in Western Australia.
Available in Perth and Fremantle, some companies hire double trams that can take up to sixty guests, not just your bridal party. To get the most out of your tram hire, consider having your guests enjoy tours while having your couple photos taken.
Another novelty wedding car that could transport your entire bridal party is a 1960s Leyland School Bus. Imagine the photo opportunities as you and your relatives hop on the school bus to get to your wedding breakfast.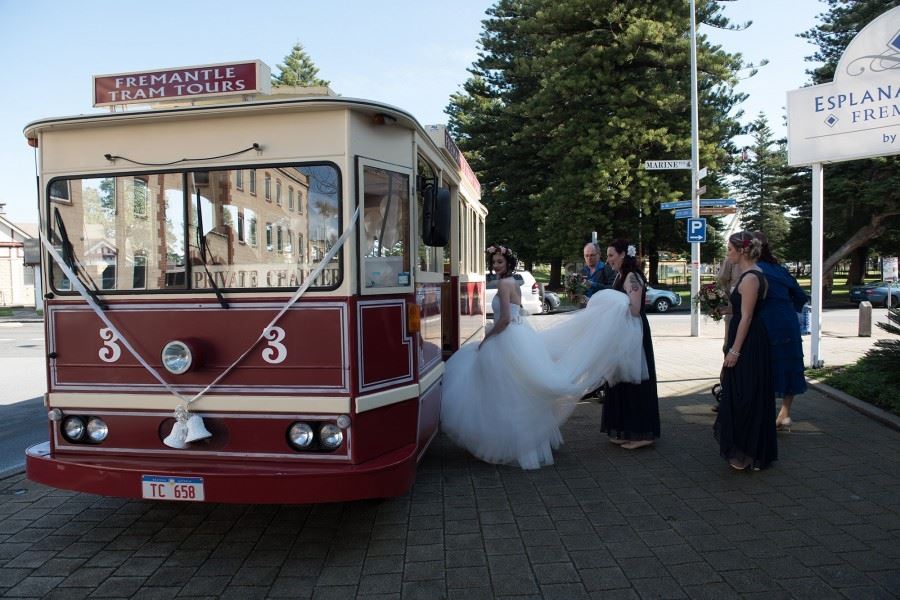 Browse wedding cars
---