We all dread that time of year when our car insurance reminder slips into the inbox, but we accept that it's a fact of life. When you have a car you need to buy insurance for it. But what about your wedding car?
When it comes to being driven around on your wedding day, you don't just want to make sure that the car is covered by insurance. You want to make sure that you're covered by insurance for being in it!
Fortunately, it's not something that you need to worry about yourself as this should be covered by your transport company. But it is important to ask the right questions when you are booking your wedding car to make sure that everything is above board.
So here are a few things you need to know when it comes to booking your wedding day transport, and what you should ask any transport company before putting down your deposit.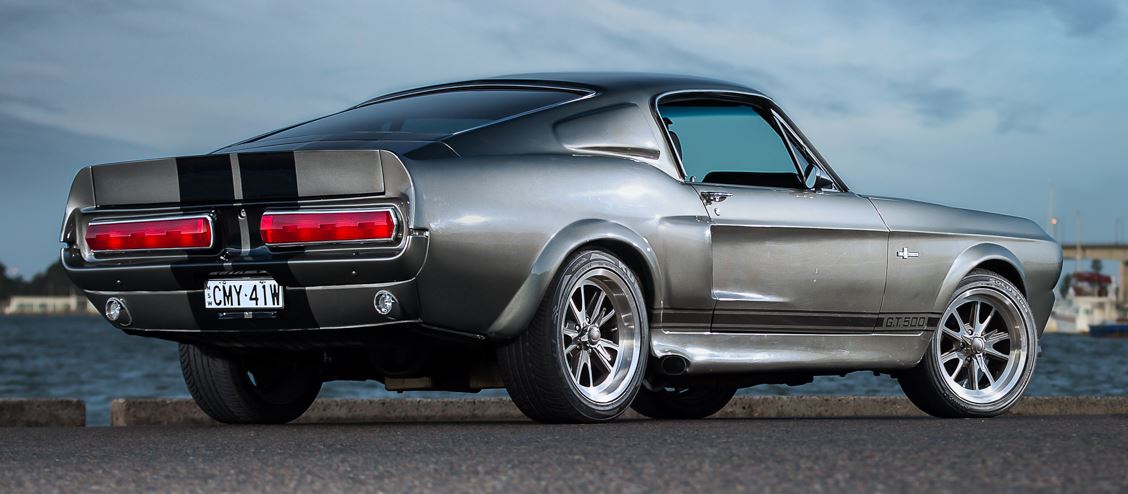 Are they licensed to book weddings?
Wedding transport is one of the most regulated categories when it comes to what you are booking for your big day, not just for your own peace of mind but also for public safety when it comes to being on the road.
Each state has its own accreditation as to who can or can't legally transport passengers.
This is the first barrier to break through when you're looking for your wedding car, as some services may not be licensed and therefore not technically allowed to transport you for your wedding.
While we all hope that everything will go smoothly our wedding day, checking for this licensing will cover you if anything does go a little bit against the plan. This is a great way to see the value of where your money is going and separate the amateurs from a professional business.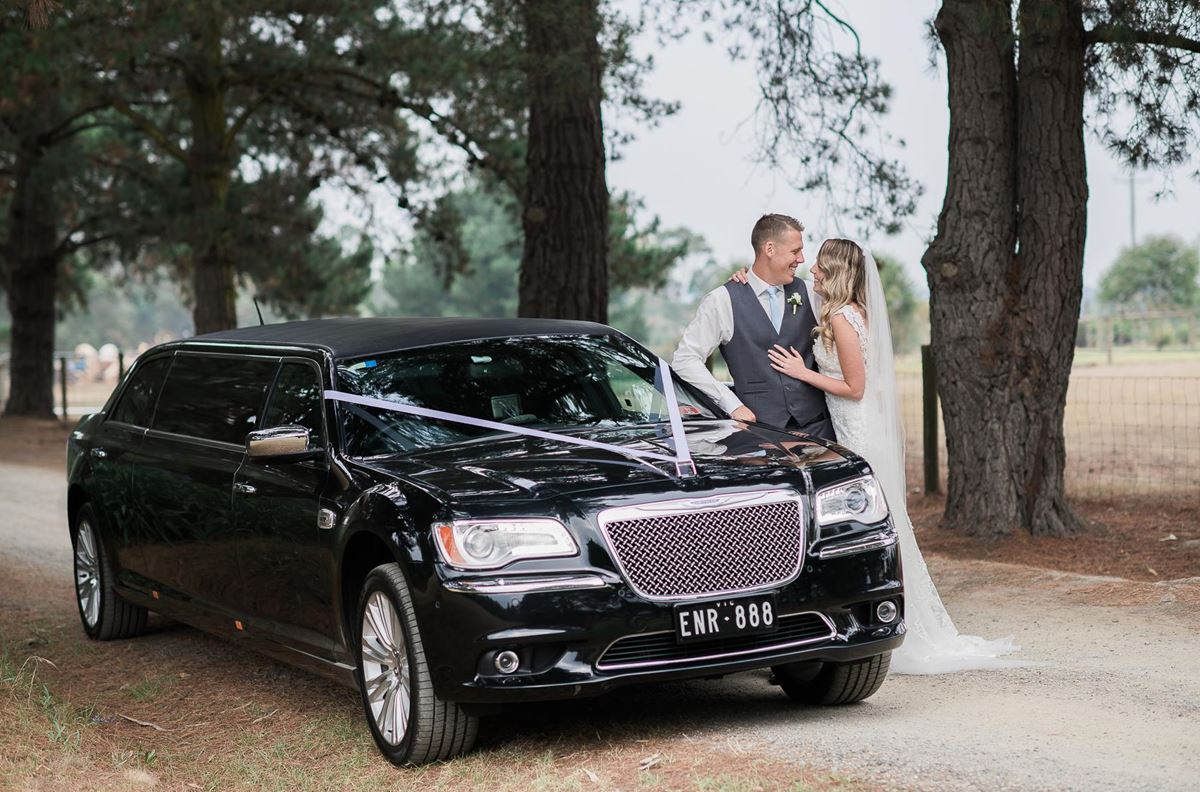 What does that licensing cover?
This licensing covers all of the details that you want a professional car company to have looked into. The car will need to have a roadworthy before hitting the road, meaning you're less at risk from an unexpected breakdown.
This accreditation means that your driver will have a special license, as well as a medical and police check, to operate the vehicle you've hired.
The licensing also includes a range of insurances to cover all scenarios when it comes to what the car is covered for. At the end of the day, you don't just want your wedding car to have the same insurance that your little Mazda 2 has, because that won't cover you as the person who has paid for the service.
Hiring someone without this accreditation means that you're putting yourself at risk and you may even be left with no legal claim against the company if something goes wrong.
What is the difference between hiring an accredited professional or an amateur?
Licensing and insurance aside, there are a few other benefits to making sure you're hiring an accredited professional.
Like any business, the more a company has operated in a specific industry the better they're going to be. Getting to and from your wedding isn't just about being picked up and dropped off on the day. There are so many other little details that can go into making that journey before your ceremony memorable.
A professional chauffeur should understand the etiquette and occasion of your wedding day. They'll be there to guide you into the car in a delicate way, offering to hold items such as bouquets or handbags while you maneuver into the car (particularly if you have a big dress!)
Most professional companies will also add a wheel cover to the back tyre of their car, which protects your formal wear from any mud or other elements! You might even get the red carpet service going in and out of the car, champagne for the drive, and of course those ribbons which are always a fun touch.
More importantly, a professional driver will understand what needs to happen when you actually arrive at the wedding. With most cars being hired to initially drive the couple to the day individually, they'll think of details like who needs to arrive first, who should or shouldn't see each other, and even where to actually park.
You might think that once you arrive at your venue it's time to get out, but it's actually important to stay in the car! Your chauffeur will keep you inside the vehicle until they've had the proper instruction from your celebrant or venue manager, meaning that your photographer and videographer are in place and you won't miss that first moment. Or have to do it again!
Of course, there's one other thing that is good for your chauffeur to think about that I was very gladly reminded of by my driver on the day of my wedding. A good chauffeur will give you the opportunity for a bathroom break before you arrive! This is particularly important if you've spent the most part of an hour cruising around and drinking champagne!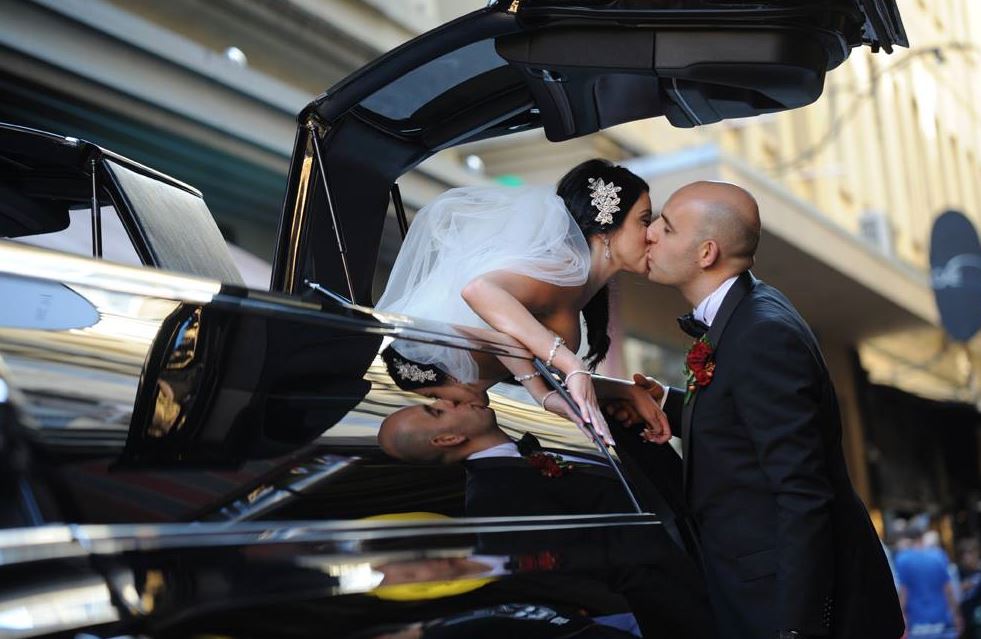 What is their backup plan?
Finally, when you know all the little details are covered and your transport company is insured and properly accredited, you want to know that they have a backup plan. Whether it's for an unlikely breakdown, a traffic jam, or even roadworks blocking the road, a professional company should give you an idea about what their backup plan is on the day. The last thing you want is to be stranded on the side of the road with your spouse-to-be waiting at the other end of the aisle!
Check what their plan and recompense for the drive are to make sure that you're fully comfortable with that company. And then, get ready to relax because it's time to drop that deposit and tick wedding transport off your wedding to-do list!