The wedding cake will take centre stage if you're displaying it at your wedding reception, so those brides that are having a themed wedding need to make sure they also consider the wedding cake theme.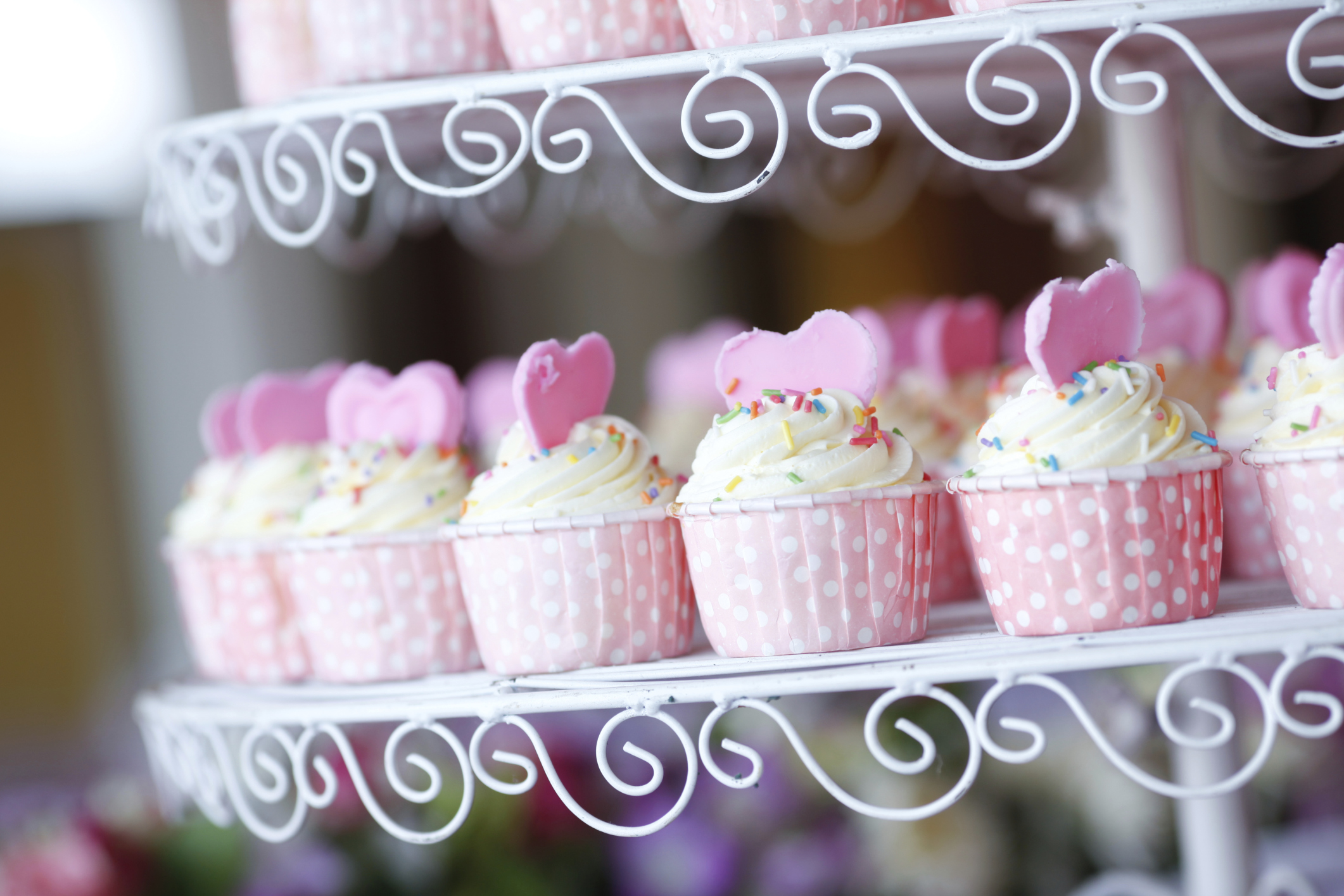 There are a number of elements of your wedding cake that can be customised to suit your theme including the flavour of the cake itself, the colour of the icing, the size and shape of the tiers, the type of decorations, and the style of the topper. Here are modern cake ideas to suit ten popular wedding themes.
A beach themed wedding
For an understated take on the beach theme, have your cake iced in pale blue and then adorned it with white icing star fish and shell designs. Alternatively, sunshine yellow makes a real statement, and white wave shapes circling around the tiers can add variety. Sponge flavours such as lemon or carrot are suitable for a beach wedding as you want your cake to be light without melting in the tropical sun.
An all white wedding
Pure white weddings are coming back into fashion, but without another colour in your wedding cake design you will have to rely on texture to create interest. Choose a simple three tiered cake in a toffee or caramel flavoured sponge, and then cover it entirely in white chocolate roses.
A vintage wedding
The possibilities for a vintage wedding cake are endless, but a contemporary option would be to have a two or three tiered fruit cake iced in pale pink, and then have white lace effect icing over the top. Plain white cakes can be accessorised with gold ribbon, antique jewellery, and dark red or pink flowers for a simpler vintage effect.
A traditional wedding
If your theme is simply a classic, traditional wedding, you will be looking for a multiple tiered white cake on a structured stand, decorated with flowers. For a modern twist have fondant roses stacked between the layers to hide the supports of the cake stand.
Cute and informal wedding
If your wedding dress is short and you have chosen funky food stations instead of a sit down dinner, your wedding is modern and sassy, and the recent trend for cup cake towers would suit you down to the ground. The latest fashion in cup cakes is to have a regular cake made as the top tier and then to have mini versions of that cake piled up to create the lower tiers. That way the bride and groom still have something to cut.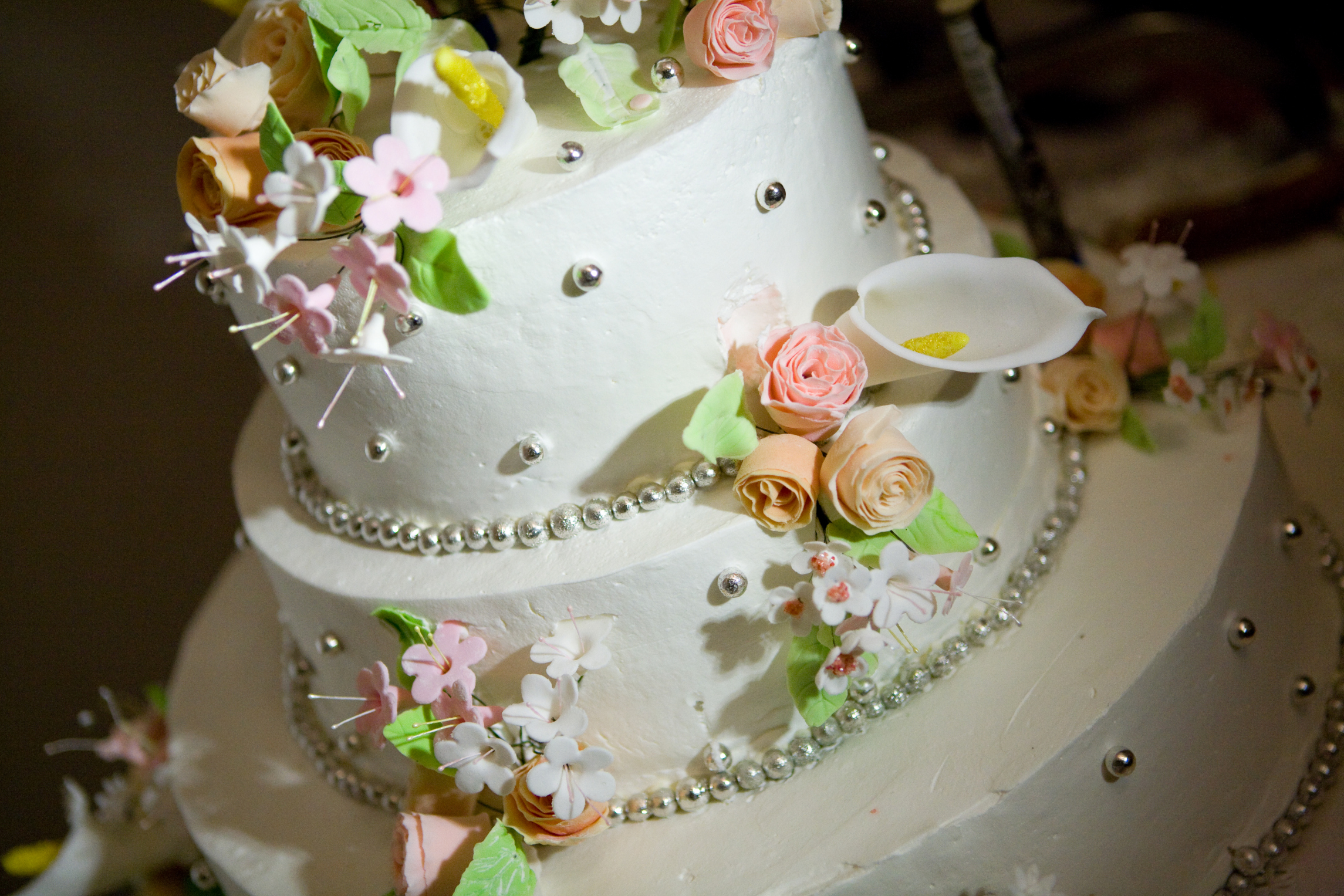 Fairytale themed wedding
Have your cake iced in pale purple, green, or another colour to suit your scheme, and have swirling patterns in silver or while. Add toppers depicting your favourite fairytale characters, or have fairies perched on the edge of the cake. You could go the whole hog and have your cake made in the shape of a fairytale castle.
Black and white wedding
Monochrome weddings are still popular, and a black and white cake can be very striking. Have a different pattern on each of the tiers, including stripes, diamonds and checks. You may have had trouble finding black flowers for your wedding, but for your cake you can simply use black fabric or fondant flowers.
A destination wedding
The trend for different shaped layers could be used to great effect with a destination wedding, as the tiers could be designed to look like a pile of suitcases. Alternatively you could have a two tiered cake with the top layer iced in sandy yellow, and toppers showing the bride and groom relaxing in a hammock under a palm tree.
A garden wedding
All things natural can be used for a garden wedding cake. The cake itself could be iced in muted greens and earthy browns, and could be decorated with brightly coloured flowers and butterflies. A chocolate mud cake would work well if it wasn't going to be sat in the sun for too long.
Fifties style wedding
Every decade has its own style elements, and these can be brought into your cake design. For a fifties wedding choose a bold icing colour such as red to complement your colour scheme, and decorate with large white polka dots.