You may have been together for a year, five, 10, 25 or 50, but there is no time limit on when or how often you can profess your love for one another. The beauty of vow renewals is that, unlike a wedding, it is all about you and the love of your life.
Some couples choose to renew their vows every year, while others choose large milestones. And you can choose to have an intimate renewal with just the two of you or make it more of a celebration by inviting friends and family along as well.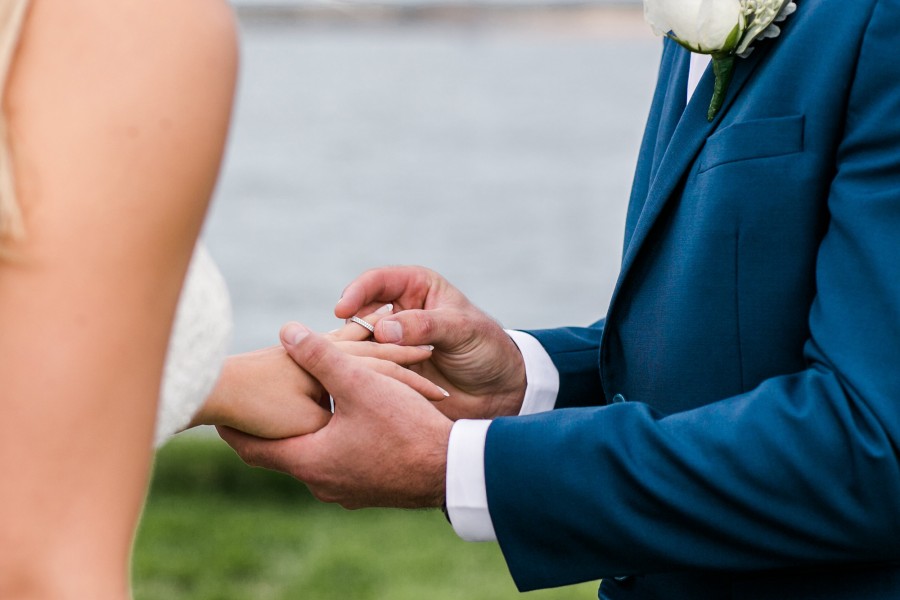 Why do it?
You really don't need a reason to renew your vows. If you feel the love more than ever, just do it!
Some couples might choose to do it after going through a rough patch in their marriage as a means of starting fresh and looking to the future and others like to do it in celebration of milestone anniversaries.
Some couples use a vow renewal as an opportunity to enjoy an intimate celebration of their love if they initially had the grand OTT wedding or on the flipside if they eloped initially it can be an opportunity to have the big party they missed out on.
The hosts
Generally, couples host their own vow renewals, or some may have the celebration thrown for them by their adult children.
There is a trend where the maid of honour or the best man may host the event as a surprise for the couple.
The location
You could revisit the venue in which you were first married, pick a place that is meaningful for you and your spouse or simply head to the beach, a botanical garden, or your back yard. There are only limitations if you decide to have a big bash, otherwise the two of you can go where you please.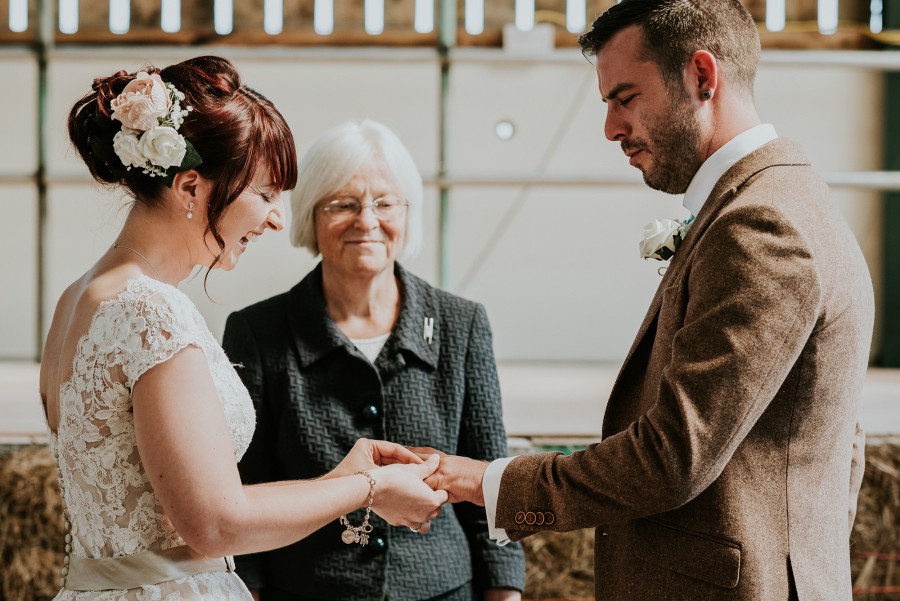 The legalities
There aren't any! A vow renewal is not legally binding, which means you can have anyone you please become the celebrant. It could be your original wedding celebrant, a religious figure, one of your children or relatives or even a friend.
You could also go for the basics and simply exchange new vows for each other over a candlelight dinner and forego the officiant altogether.
The guest list
Unlike a wedding, where the guest list may have been a source of stress as you tried to figure out who to remove from the guest list in order to fit into your chosen venue, a vow renewal doesn't have to have a guest list at all.
It can just be the two of you, or you could have the children along as well. If you want to extend the guest list out, you can invite your extended family or closest friends.
Traditionally vow renewals are intimate affairs, but if you are wanting to make up for an elopement and have the big bash, you can open yourself up to the aforementioned stress all in the name of a memorable event.
The attire
If a stunning white gown is the order of the day, get dolled up. If you prefer a casual bare-feet-on-the-beach occasion, that is okay too. It is all about how formal you want your celebration to be and the decision rests firmly with you and your partner.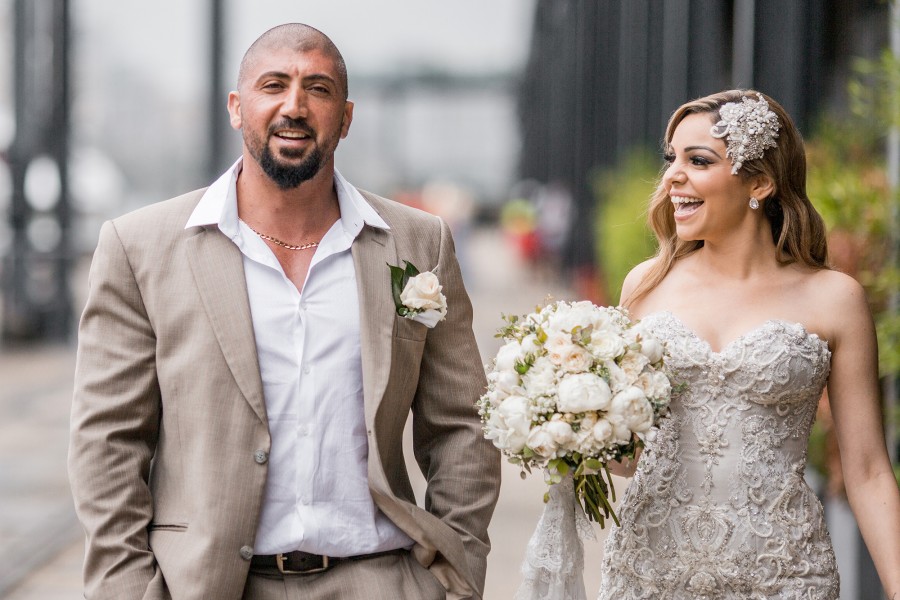 The order of events
You can make this celebration as formal or casual as you desire. Attendants are not a necessity, but you might like to ask your original maid of honour or best man to come along as guests, or to stand in front with you for a trip down memory lane.
You can walk down the aisle, perhaps together to show your continued unity, and have readings done by those closest to you. You can even have a sand, candle or tying ceremony included as part of the ceremony if you wish.
The only consistent thing is that you will exchange vows (either repeat your wedding vows, give them an update, or write completely new ones) and exchange rings or gifts. You can use your existing wedding bands with something special engraved into them, new rings or choose to surprise each other with a sentimental gift.
The reception
Who needs an excuse for a party? You can have anything from a low-key backyard barbecue to a dinner party or something more akin to a sit-down wedding reception.
You can include a cake, a dance floor, and toasts, or just say a quick thank you to those who came and mill around with some canapes. If you are renewing your vows with just your spouse and your children, you could go out for a special family meal.
This event can be as unique as you are.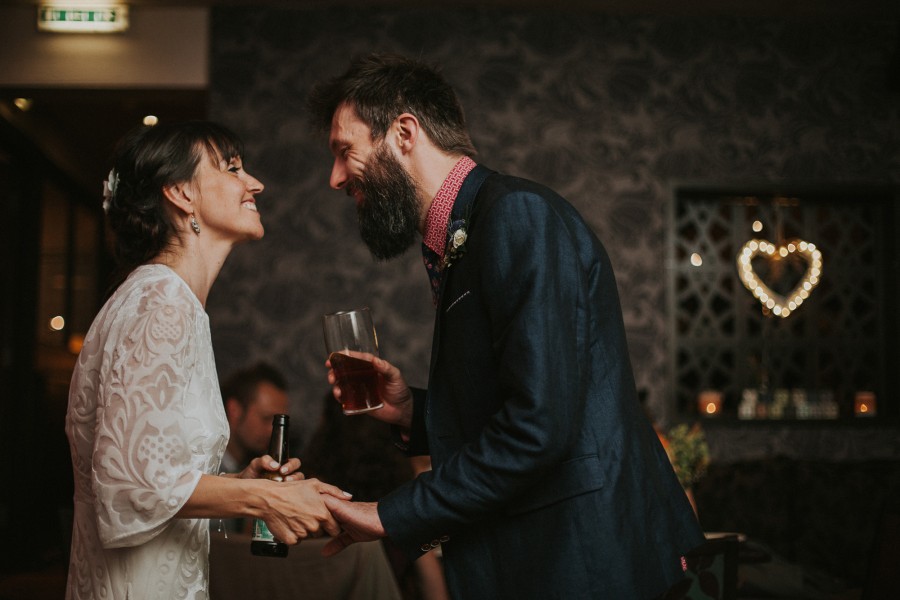 The vendors
If you are having a larger celebration, you might like to budget for a photographer to capture the event and all of the people you invited to come along.
You can have your cake and eat it too! Getting a cake maker on board will remove the stress of having to get baking before your special day.
You probably won't need an event planner unless you are going for the lavish and large affair, in which case it might be best to get some assistance to take some of the stress off you.
The gifts
Etiquette says there shouldn't be any gifts, so this is not an occasion to start a gift registry or expect something from your guests – no matter how large an event you are throwing.