When you are planning your wedding, there are probably a few things that you know you want it to be. Romantic is probably one of the first requirements. Exciting and Fun might be important too. But we think the biggest requirement for your wedding is that it be unique.
Your wedding day is all about celebrating the love story between you and your partner and sharing this story with your closest family and friends. Because it is your personal story and unlike any other couples', you would naturally want the day to be unique to you.
So, you are probably looking for a unique wedding reception venue. For couples that live on the Sunshine Coast, or are from anywhere else but would love an awesome destination wedding on the Sunshine Coast, this is the venue list for you.
We have talked to our customers with the highest standards and the best sense of whimsy and style and asked them to come up with the list of the most unique wedding venues on the Sunshine Coast. And here it is!
Best Venues for a Unique Sunshine Coast Wedding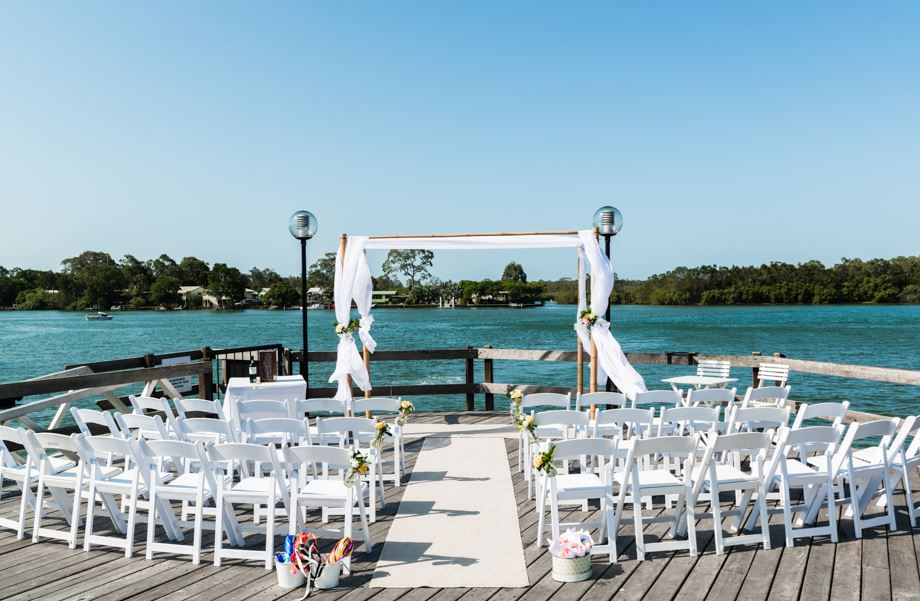 This one of a kind venue has been winning awards as one of the very best in the wedding industry for years. Perched on the Noosa River, you can say your vows out on the gorgeous deck (or inside if the weather won't cooperate), then your guests can be treated to a ride on a ferry while you get your photos taken.
The reception is held in the beautifully appointed restaurant, with menu choices from their extensive selection of fresh, seasonal food and premium drinks packages. The views are stunning from every seat in the place. Intimate receptions can be catered for, or larger groups can book the entire restaurant exclusively.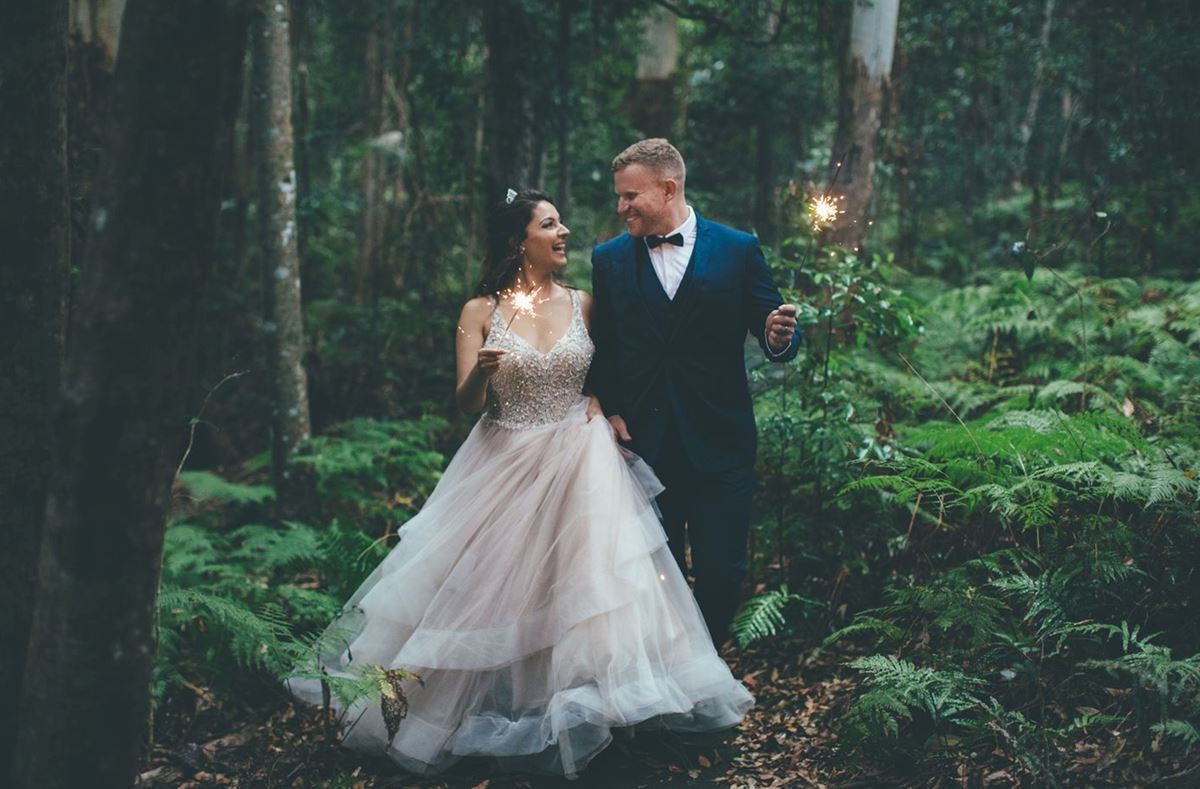 With magnificent panoramic views of the water and beautiful carved decks overlooked by lush rainforest mountains, Secrets Gardens is a sublime place to get married. Secrets on The Lake has a variety of wonderful choices for you to have your wedding ceremony: the garden decks, the romantic chapel or the elegance of the green lawns by the lake. Your guests can take in lovely views of lush lawns, gardens and Lake Baroon while being refreshed with delicious cocktail-style food and beverages.
Their experienced and dedicated wedding coordinator will help you with your decision making, ensuring that everything runs smoothly so that you can relax and enjoy the day.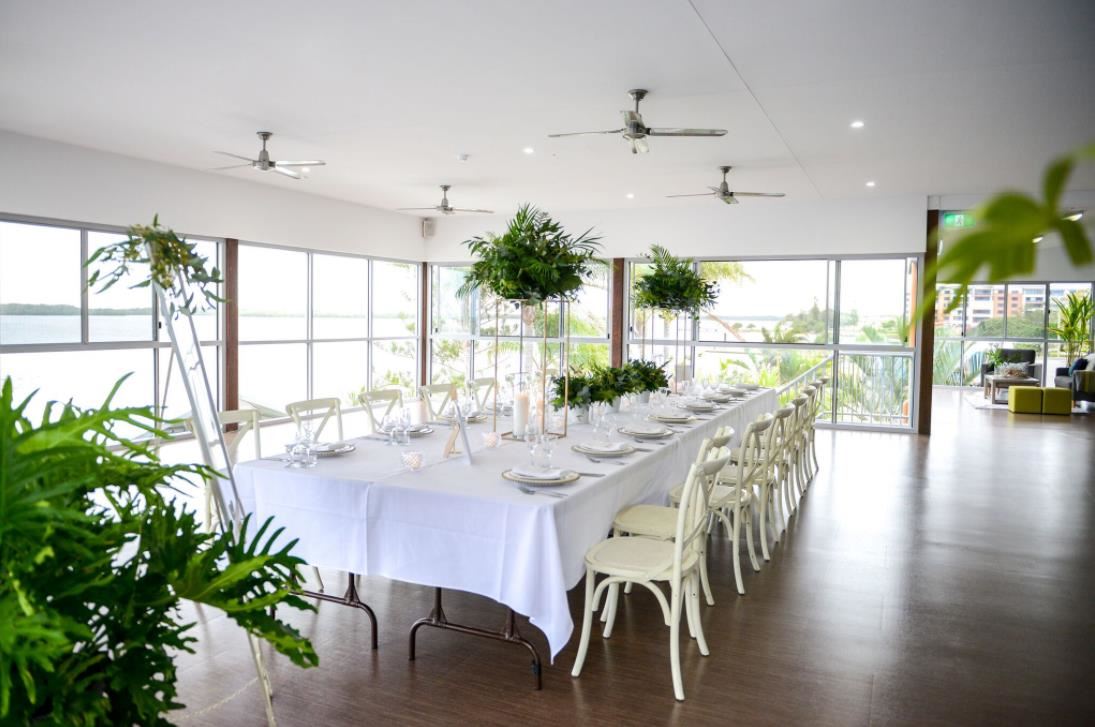 This unique wedding venue is definitely worth a tour; it will surprise and delight you. The reviews from couples who have been married there are overwhelmingly positive. The venue is described as underrated and experienced enough to know what they are doing, but not so busy that they don't treat every customer like a VIP. The spectacular space offers a range of options for your reception and every budget can be catered for. This is an immaculate and classy canvas that will transform beautifully to your own unique design theme and create your individual special day.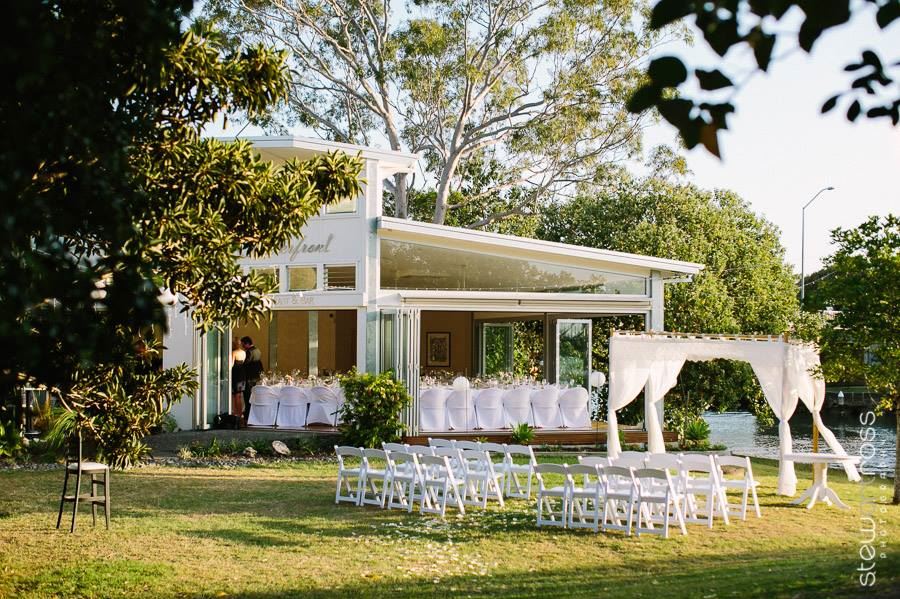 If you want your wedding guests asking, 'How on earth did you find this place?' then this venue is the one for you. The setting is superbly different, pretty and full of character, and the quality of the space, food, and service is next level.
Your wedding reception at the Noosa Waterfront Restaurant and Bar will be an occasion to remember always for its wonderful location, food, wines, service and warm atmosphere. Come and see this place, perched beside the Noosa River and surrounded by the magnificent Moreton Bay Fig trees with their enormous shady boughs. This is a glorious example of why Noosa got its name, meaning 'Shady Place' in an indigenous dialect.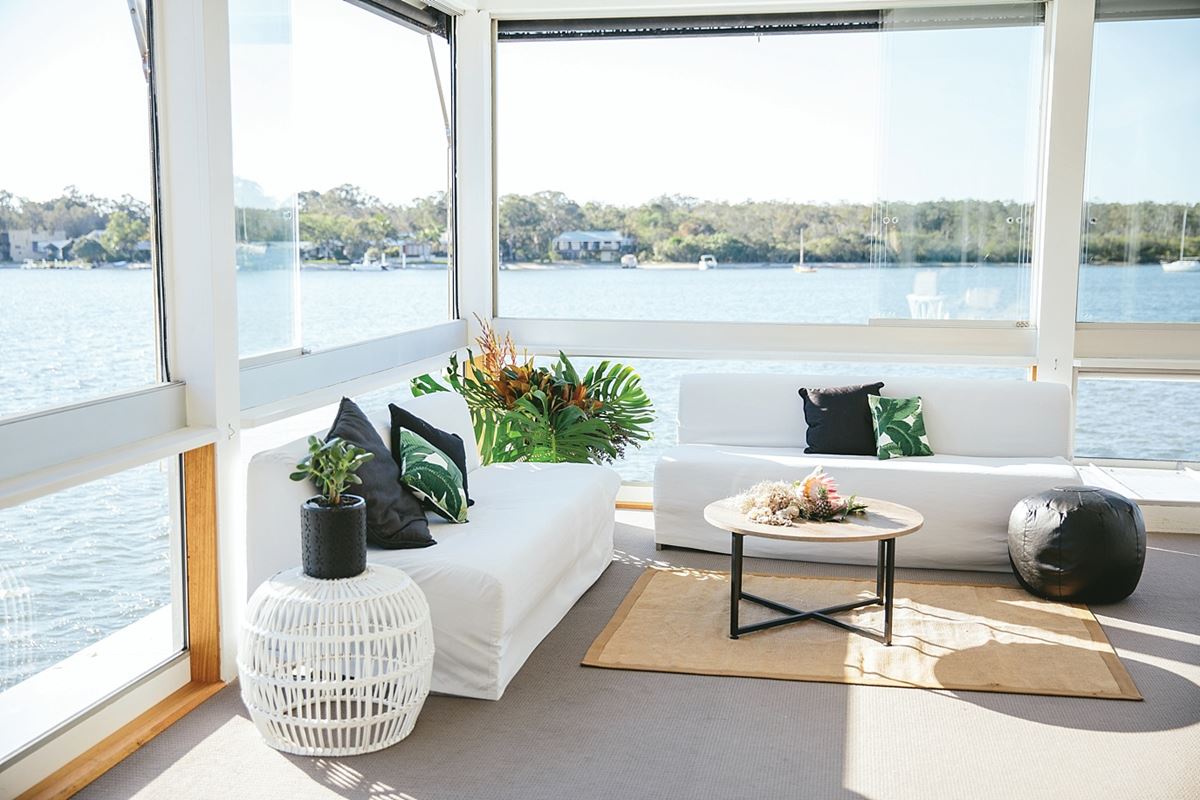 Boasting spectacular water views and amazing sunsets, the award-winning Noosa Boathouse offers a truly unique setting for your magical Noosa wedding. Amongst the three-level floating boathouse you'll discover three waterfront wedding spaces available. Their private jetty allows guests exclusive direct access by boat to the venue from your ceremony location.
Noosa Boathouse showcases a modern Australian menu that lets seasonal produce shine and offers a strong emphasis on locally harvested produce, fresh seafood, and quality beef, combined with a great wine selection and exceptional service. The perfect place for your special day.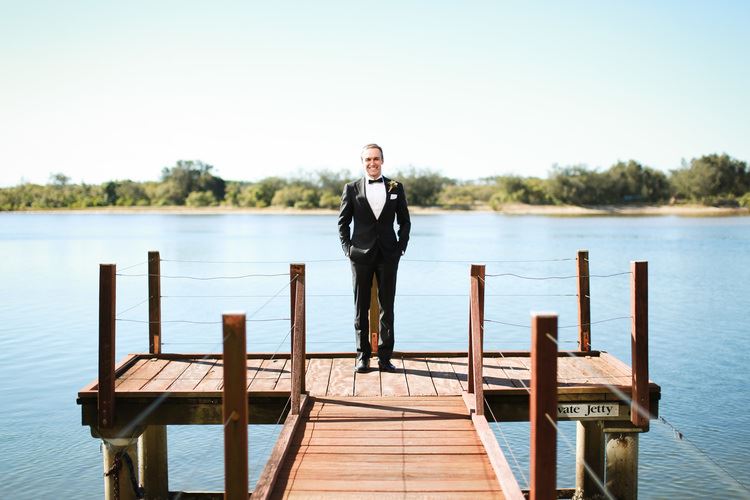 Positioned on the banks of the Maroochy River, with views of the Pacific, Ebb Waterfront just might be the ideal unique location for your big day. Ebb has hosted many weddings and has held a strong reputation for events to impress. Here couples create many memories to last a lifetime. Their event coordinator will be delighted to discuss your ideas for your dream day and assist you in selecting the perfect package options for your theme and budget. Their creative wedding menu is made from the freshest, local ingredients in season and is a testament to the passion of their food team.
Ebb offers a waterfront wedding with no compromises on style, food, service or fun and provides endless possibilities to help you experience your dream.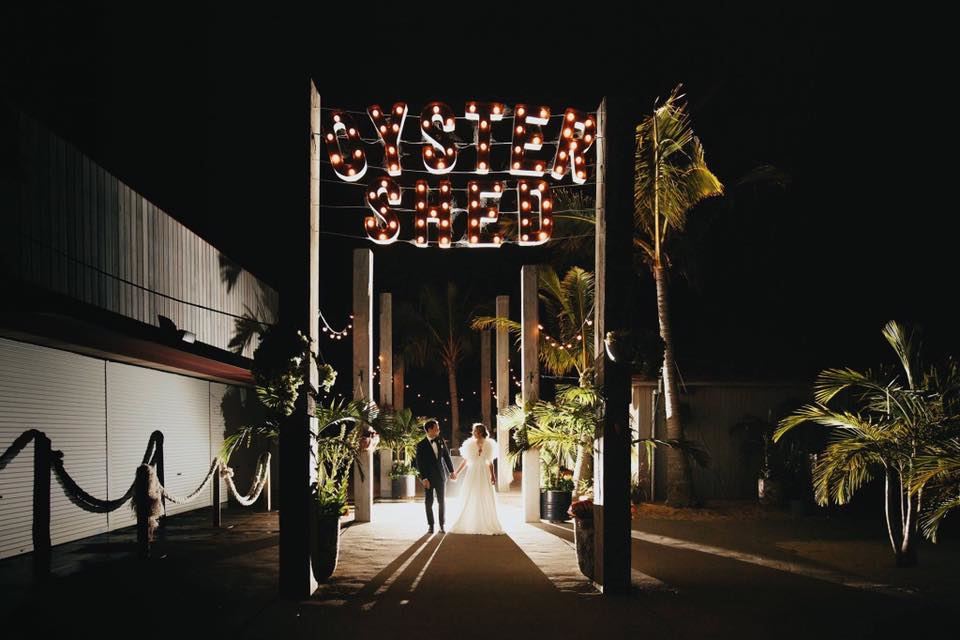 If you are seeking a place with tons of character and charm, you have to inspect Sandstone Point. A rustic wedding will go wonderfully here, but the space also dresses up gorgeously and will simply shine for glamorous, sophisticated, and contemporary themed celebrations as well. The quality of facilities, services, and cuisine are beyond compare, and the attention to detail of the staff is just brilliant.
From the moment you book them you will experience personalised care from this team to craft your unique and distinctive day. Whether you come bursting with ideas, or are clueless and need plenty of guidance, these are the people and the venue for you.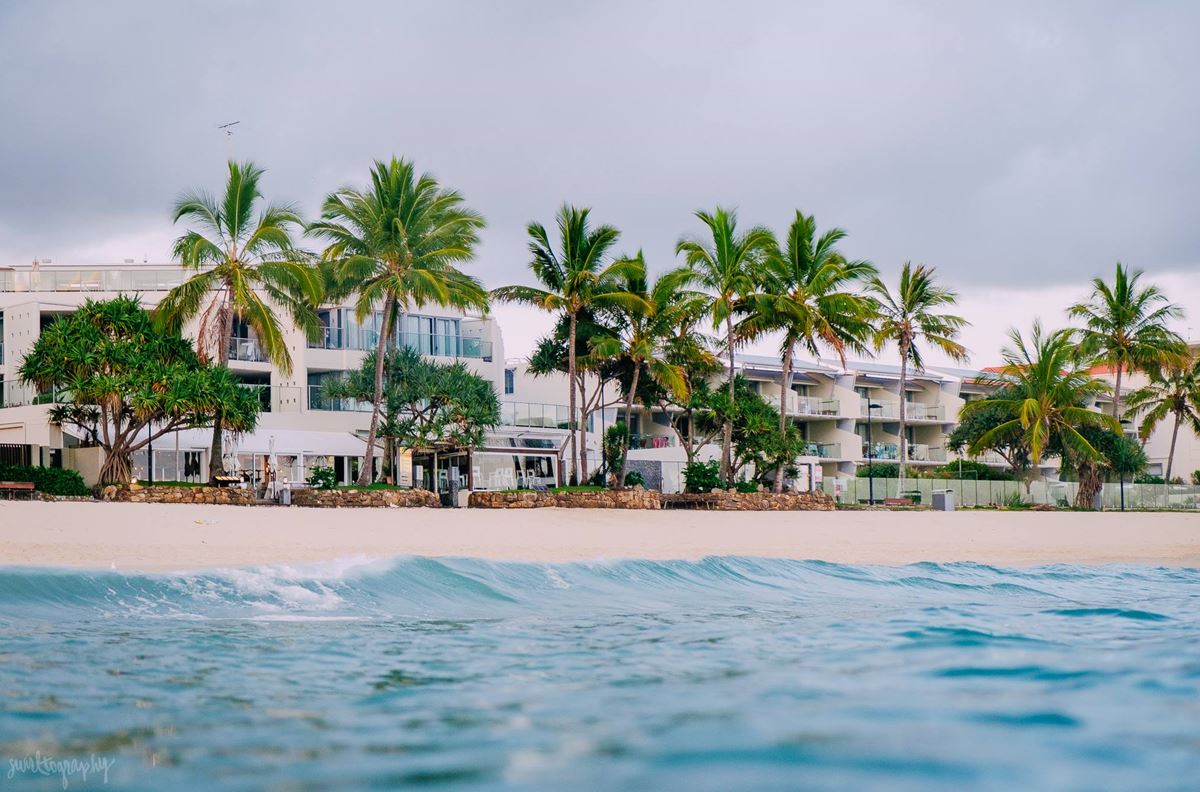 If your fairy tale wedding day is an intimate and exclusive one, then it can be brought to life here at Boardwalk Bistro. Right on the beach and on famed Hastings street, this centrally located spot means anything is possible during your wedding day celebration. You have a wealth of choice for your wedding photo album, and after your reception is over your guests can even party the night away in the heart of the entertainment district. Great things come in small packages, and you can craft a very great day here.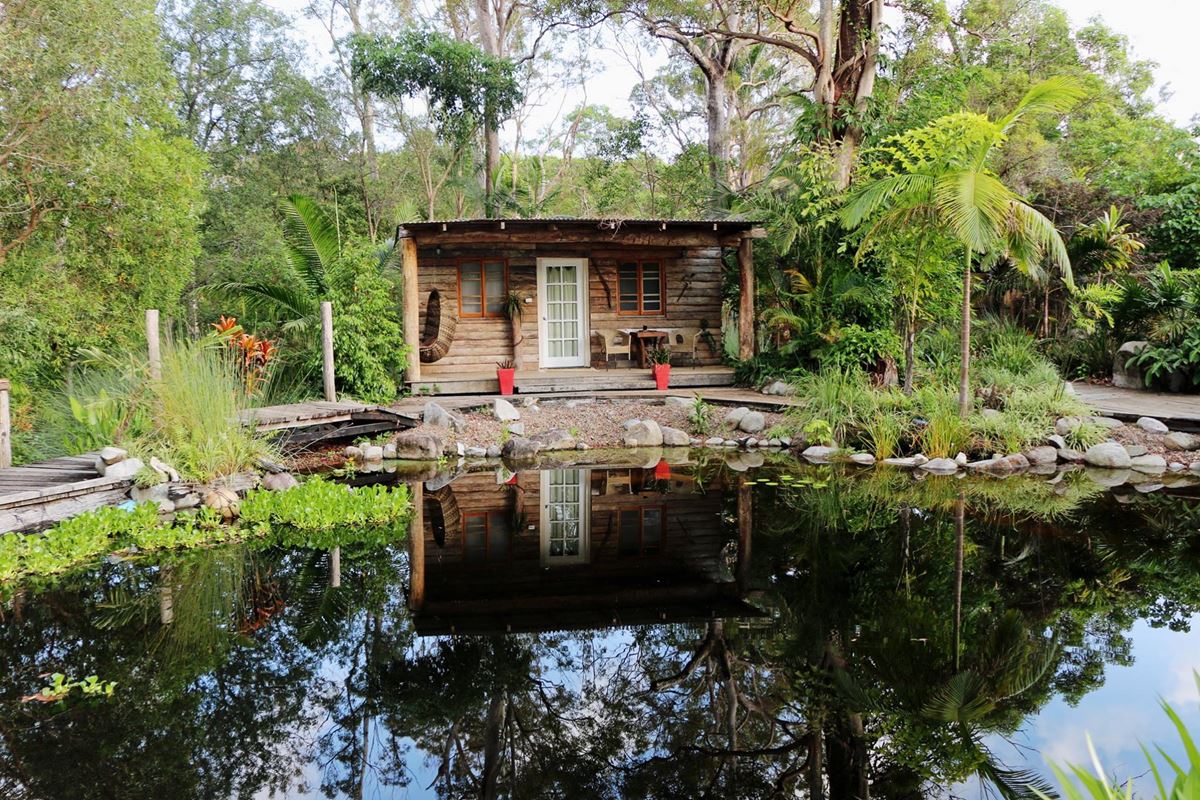 You will fall in love with this enchanting, picturesque haven nestled in the stunning sub-tropical forests of the Sunshine Coast. Their rustic cottages will take you back to nature while enjoying all the creature comforts you can imagine. Set on 17 acres of lush bush and tropical gardens that surround a manmade lagoon in the Noosa hinterland, this is certainly a place to relax and take in the beauty around you.
This is another venue that only caters for very small intimate weddings and is exclusively adults only, but with this exclusivity comes incredible quality. Here they will live up to all of your expectations, welcome you with open hearts, feed you beautiful meals and make you feel right at home. You will never want to leave.