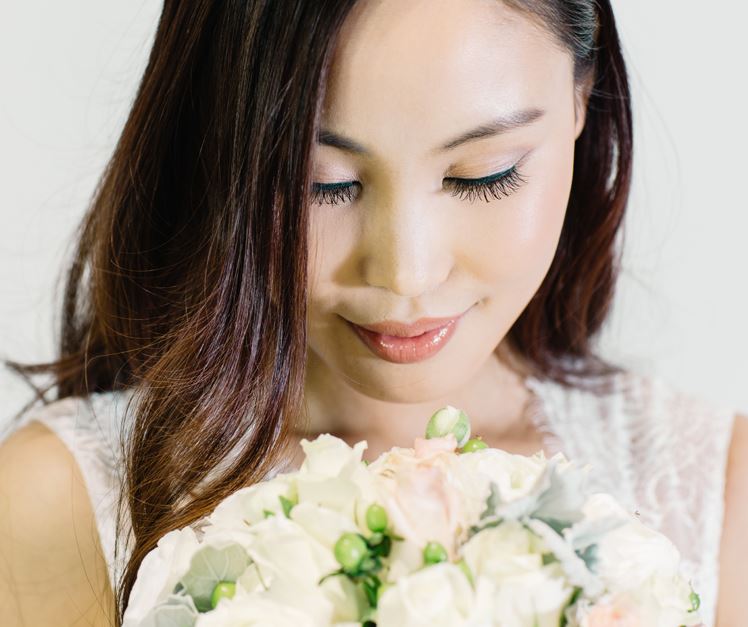 Almost without exception, brides want to look breathtakingly beautiful on their wedding day. For some women, this desire goes a step further. In their pursuit of the wow factor, they seek out a range of accoutrements – a frills-and-all dress, hair extensions, acrylic nails, striking makeup. But does the more-is-more philosophy always ensure the best outcome?
One Sydney make-up artist and hair stylist has built a successful business from the very opposite. Anna Poshe believes that often the best results come when you let a woman's natural beauty speak for itself.
While building her business over the past eight years, Anna coined the phrase 'naturally abstract' to describe her philosophy and make-up artistry. And it seems Anna's bet on this new way of thinking is paying off. While currently based in New South Wales, she is looking to expand her wedding business and training institute to Melbourne later this year and Brisbane, Perth and Adelaide next year.
'We're already seeing a significant shift. More and more women are choosing the naturally abstract look. They want to present themselves naturally to the world, not just copy someone else's style.
'The problem for many women is that they've never been taught how to powerfully reveal their unique beauty.'
That's where Anna and her team of experts step in. They work with a client to really understand their vision. Then, use their skills to enhance and emphasise the woman's natural features.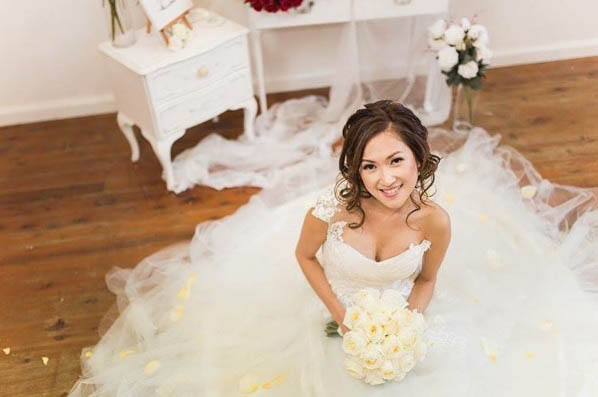 'Each woman has an incredible beauty that is different to anyone else's, so our clients are coming to us to learn how to reveal their unique look. I work with a woman's features. I don't change anything about their features.'
Despite this philosophy, Anna is sympathetic to the temptation many women feel to wear a lot of make-up.
'I used to wear a lot of make-up, only because I wasn't confident in myself, but then I realised it doesn't matter what I do to my face, if I don't feel beautiful from the inside I will never feel beautiful from the outside. So I do spend a lot of time with my clients discussing what beauty is all about and what it means to them.
'The most important thing is to not worry about other people's judgments. Be authentic to you. Be real. Be yourself.'
So here are four tips from Anna for being real on your wedding day:
Choose your stylist carefully
Don't be afraid to call and ask questions of a prospective stylist to ensure they understand your wishes and you feel a mutual understanding exists.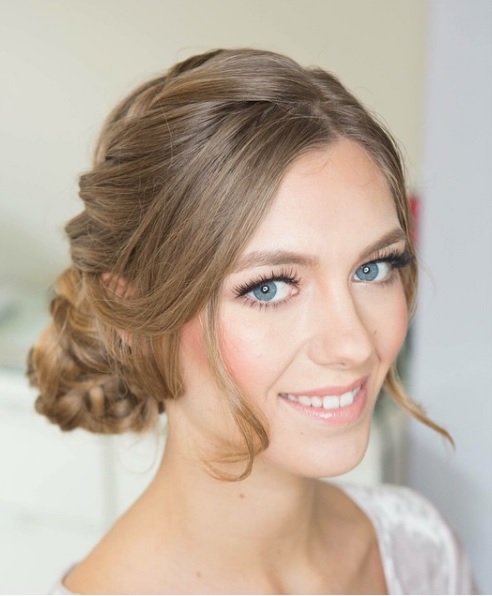 Spend a lot of time talking to your stylist before your trial
Anna suggests the best way to reduce confusion or misunderstandings between you and your stylist is to collect images on Pinterest and spend a lot of time discussing your desired look. Anna spends up to half an hour at the beginning of any session talking to her clients. If you don't feel the artist is really listening to you, consider finding someone else.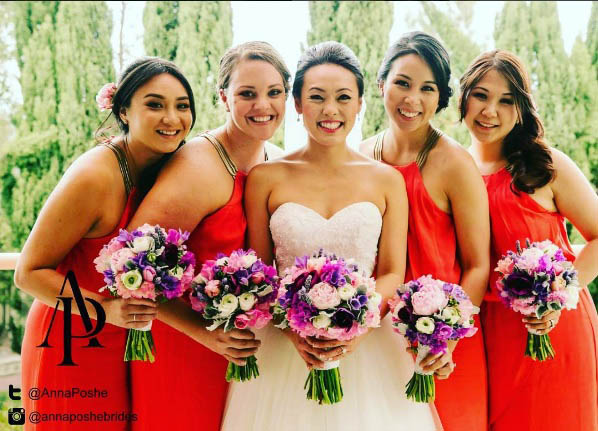 Find a look that excites you but also feels authentic
You should never feel limited by rules. If you love wearing a lot of jewellery, feel free to wear a lot of jewellery on your wedding day. The most important thing is that you feel comfortable and yourself. When you look in the mirror, does the person staring back look like you?
Let your hair compliment your face
Traditionally, wedding hair styling was quite structured, sleek and involved a lot of hairspray. Anna says these days, women are going for a messier look and this compliments the 'naturally abstract' make-up look. The messy look can be an up or down 'do, depending on a bride's preference, her dress and the theme of the wedding.