Direct from his runways in both New York City and his design studio in Surry Hills Sydney Henry Roth talks exclusively to Easy Weddings about the top 10 trends that he sees brides will be taking down their own aisle.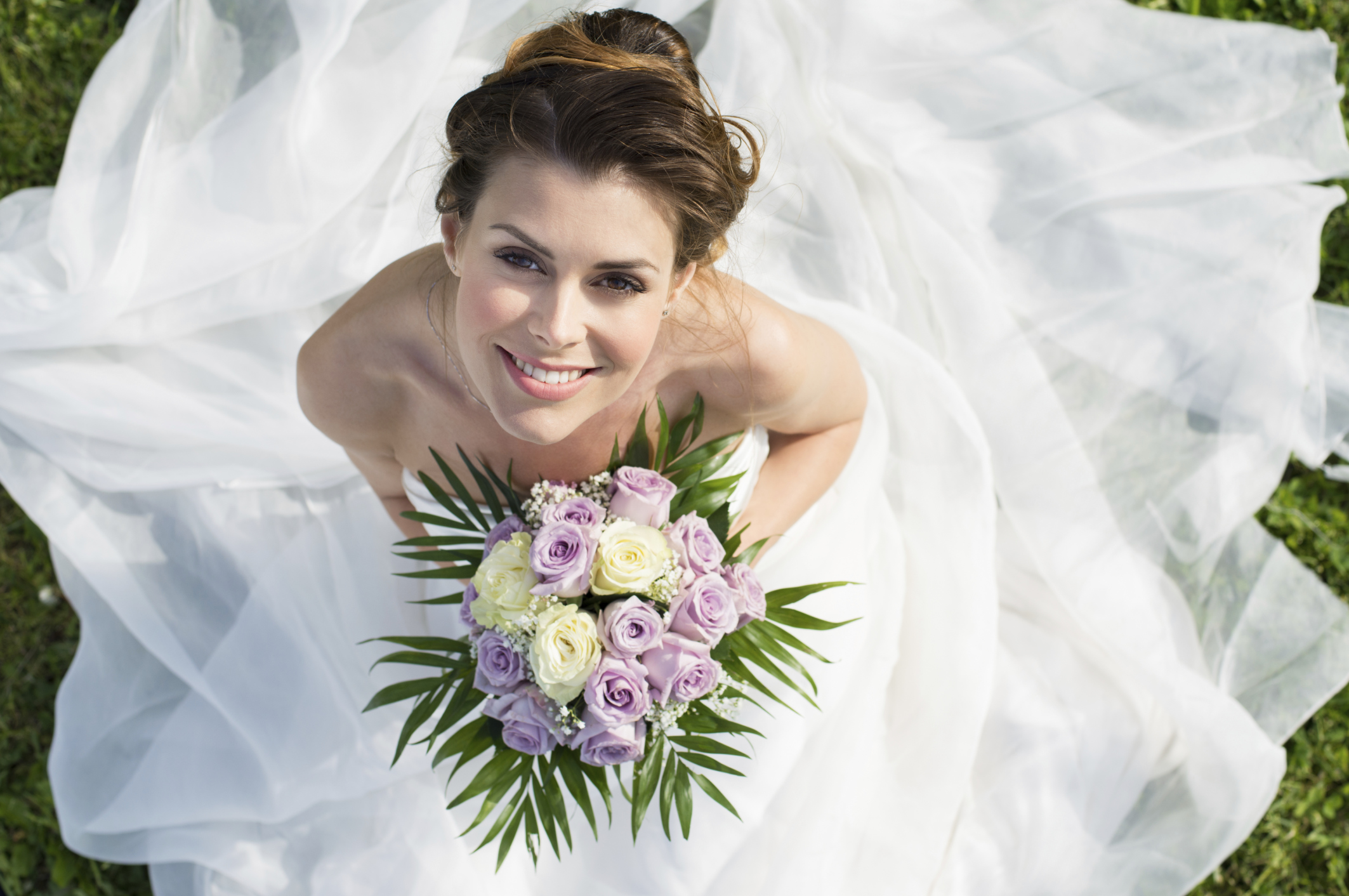 Henry Roth is an Australian-born designer with three generations of bridal design heritage. He has been mentor on the hugely successful Project Runway Australia, is a regular on Channel Nine's Today Show providing Fashion Commentary on celebrities walking down the red carpet for the Oscars, the Golden Globes the Emmys and is a regular fashion pundit for Who Magazine, Grazia, Instyle and many more.
Henry says, I am absolutely seeing and creating myself gowns that capture much more glamour and imagination as brides use their aisle as their own red carpet runway.
Here are the top ten wedding fashion trends:
White is back! Think about the Academy Awards, Kate Hudson, Marion Cotillard, Vera Farmaggia and even Penelope Cruz has taken white down the red carpet. For decades white has been shunned and there is a re-discovery and love affair for brides with white simply from a vintage/nostalgia perspective. You will see many collections coming out with white this and next season.
Float on by. Gowns that flow and float especially encapsulating the Australian bridal trend of having ceremony and receptions out of doors gets even bigger for 2011. Not only are chiffons, white organzas and super-light satin in but so too is the ultra-floaty tulle back in flavour.
Texture. There seems to be a real trend away from over-abundant bling and embellishment on the bodice to gowns that are draped, frilled or flounced with interesting fabric that creates 3 dimensional texture.
The Gaga Factor. Now I am not saying that you are to dress like Lady Gaga going down the aisle. But Lady Gaga has had a huge impact on influencing gowns to look more like gorgeous pieces of art. As a result you will find designers go out to create interesting detailing and use of flower embellishments, draping skirts and much more for really interesting points and exciting new shapes and silhouettes.
Assymmetrical is on centre! I remember as a child the golden rule was that when designing a gown that everything had to be perfectly even. Because bridal gowns today are more fashion than stitched up affairs the trend is for gowns to be asymmetrical.
Veils are va-voom. Spirituality is a very individual and personal subject but from a visual, dramatic and here comes the bride impact long veils are back in! Set against contemporary shapes such as bias cut straight sheaths or empire line a-line gowns the look is simply sensational.
Bedhead hair. The nonchalant up-do that allows for unstructured tousled hair is just gorgeous and really sexy. Just from my own runway in New York City once the up-dos were completed we took blown up balloons and rubbed them against the up-dos to create the desired effect.
Smokey eye and the naked lip. Just as well the natural look is in for 2010 and 2011 because for Australian brides we have never done any different! When doing your own smokey eye make sure you do not use a liquid eyeliner but rather a old school black pencil to create the desired 1940s effect. Additionally, your natural lip colour with a light gloss is what brides will be wearing when they walk down the aisle. All the better to kiss with!
Accessorise less. With the trend for gowns being more textured and detailed new fabrications that have points of interest there is an interesting move away from necklaces leaving a clean neck and nape and a touch of sparkle on the ears. I personally love this dramatic new trend.
Attitude. With everything going on around us and the planet entering into a really challenging phase the coolest trend for 2010/2011 is remembering that your wedding is not about the celebration of perfection it is the celebration of love.
Wishing you all light, love and success.
This article was provided by: Henry Roth – Designer