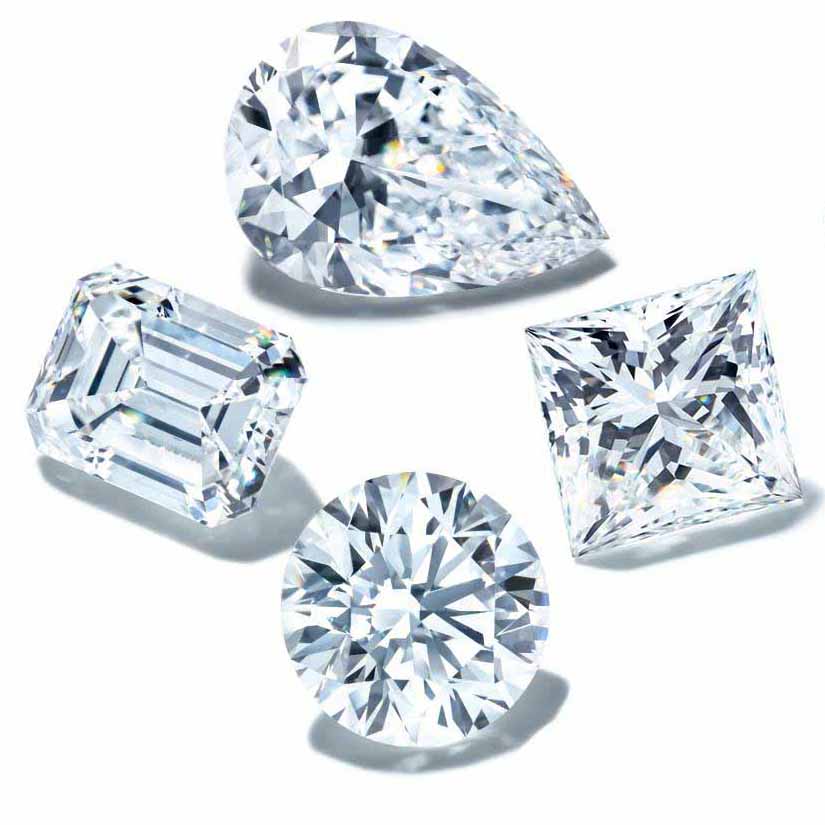 Nick Molnar may have sold countless wedding and engagement rings in 17 years as a jewellery retailer, but he never truly understood just how difficult it is to pick the perfect engagement ring – until it was time to get down on bended knee and propose to his own girlfriend.
Nick, who owns Ice Online, which specialises in classic and contemporary ready-to-wear jewellery, recently popped the big question to his girlfriend of five years, Gabi – and, despite being surrounded by magnificent diamonds, the purest of metals and award-winning designs since he was a child (his parents have owned a Sydney jewellery store for 30 years), it took him "more than six months to choose a design I knew my future wife would love," he says rather sheepishly.
"I've sold hundreds of engagement rings to guys looking for the perfect ring – and it was only when I started searching for Gabi's that I realised just how hard it actually is!"
These days, Nick says he's much more sympathetic to the plight of the men visiting his online jewellery store, a spin-off of Ice.com. He adds that "I now really understand how difficult it is and how terrified they are of making the wrong choice. After all, it's a ring that will last a lifetime – and could even become a family heirloom, something that will be passed on to his children and, perhaps, even his grandchildren and beyond."
Below, Nick shares his top tips for men wanting to surprise their partners with an engagement ring that'll have her screaming 'YES!' from the rooftops.
Nick Molnar and his girlfriend of five years Gabi Shulman, moments after he proposed on a Californian beach.
1. Take the plunge, choose the ring yourself
While many modern brides-to-be want a hand in choosing their engagement ring, traditionally, they didn't have a say at all and, sometimes that is the best way to do things. After all, even the most particular brides can be floored by a surprise proposal and, most of the time, they love the ring chosen by their beloved anyway.
Besides, if their man truly takes the time and effort to carefully choose a particular ring himself, his fiance will probably love it even more.
So often we hear from our Real Brides "it's not what I would have picked but I absolutely love it," or "he knew me better than I knew myself."
Nick (now) knows this story first-hand.
His style-conscious fiancé, an interior designer, always said she'd prefer to choose the ring herself, but Nick bravely ignored her (just this once!) and embarked on the six-month journey to design and purchase it himself.
"I really did enjoy the process, perhaps even more than the proposal!" he says. "And Gabi's so happy I chose it for her. She was very emotional and in complete shock and just kept saying 'no way, no way!' – she actually forgot to say 'yes!' And the ring was exactly what she wanted."
Admittedly so, Nick had the upper hand on most blokes when it came to choosing an engagement ring, but there's a universal intangible element that every chap contemplating marrying the love of his life brings to the choosing of the ring. It's not the cut, the setting, the size of the diamond or, even, the price. It's love. Oh, and the unofficial fifth 'C' of choosing an engagement ring, courage! "And you won't find that at any jewellery store," says Nick.
As one of our Real Grooms, Gabriel, says, "It's more important that it mean something than be something. It was actually really fun figuring out this amazing gift I could give my partner."
Of course, if you really have no idea what sort of engagement ring your gal would like, you could always present her with part of the ring, for example, the diamond, and let her take over the design of the setting.
2. Buy the best stone you can afford
Rule No.1: Set yourself a strict budget. Then spend most of that budget on the best quality stone you can afford because by comparison – the setting is a cinch.
So, what does 'best quality' actually mean? You'll no doubt have heard of the 4Cs of choosing an engagement ring and, in Nick's opinion, the cut (i.e. the sparkle factor) is the most important.
"If the stone is not cut well, a noticeable shadow occurs and then the other Cs become irrelevant," he says.
With regard to shape, Nick advises, "The most popular is still the brilliant (round) cut followed closely by the princess (square) cut. 'Fancies' like pear and oval are becoming more popular however they are more expensive, harder to find, and to get the required effect, generally need to be a bigger stone."
3. Shop around (for an expert), then go with your gut
Once you've set your budget, you'll need an expert on your team.
"Look for a jeweller who has been in business for a while, or get a referral to one from someone you trust," he says. "Your jeweller will explain the best options that suit your budget."
Nick warns, however, "Diamonds are commodities that hold their value, so there will only be two reasons why a diamond is being offered particularly cheaply – there's something wrong with it or, the merchant needs to get rid of it, likely because there's something wrong with it!"
So, shop around, trust your gut and if you can't do that – phone a friend!
4. Give yourself time
Nick says he cannot emphasize this point enough: "Allow enough time to find the best stone in your budget," he advises adamantly.

"You don't want the cut or the colour of the diamond to fall below a certain level," he says. "So, if you want a unique or rare shape like an oval, you need to give yourself plenty of time to find the stone that ticks all the boxes. It took me five months to find the right diamond for Gabi."
5. Size matters
When it comes to choosing an engagement ring, there are two areas in which size really does matter: The size of the stone and the size of the band.

When it comes to the size of the stone (carat), bigger is not always better. As Nick believes, the cut (or sparkle) is where you should focus most of your budget "even if that means opting for a smaller sized stone."
The size and shape of your partner's finger is also important. "Gab's ring was a challenge because she has beautiful petite hands and I had to keep that in mind when choosing the stone. I focused my budget on the centre stone and made a purchase as my budget would allow – but without overpowering her hand."
Getting the size of the band right, too, can be tricky but it's definitely doable.
The easiest way would be to secretly swipe a ring she already wears on her opposing ring finger and have it sized, either using online ring size charts or, if you can keep it a bit longer, by a jeweller in-store. If you're not sure, in this instance, slightly bigger is better. You can always have it sized down.
"It's not a big deal to get it adjusted," says Real Groom Gabriel.
6. Getting the style right
"I was lucky Gab subtly communicated her style to me," says Nick. "Even if it's not conscious, many girls will give their partners an idea of their style all the time. We men just have to listen and pay attention," says Nick. 
"My mother always says 'listen with your ears and your eyes.' Your partner will give you clues through what she says but also with her body language, her general taste in jewellery and, even, the way she dresses."

He adds, "A rule of thumb is that if she loves glossy magazines and loves fashion; go for an on-trend ring. The halo is what's in fashion at the moment. If she isn't into fashion, or you're unsure, stay simple – choose a classic ring such as six-claw solitaire."
When selecting the style of the stone (i.e. shape), Nick says, "Longer fingers can cope with a longer stone like an emerald cut or oval diamond. For shorter, fuller fingers I would recommend square or round stones."
Our Real Groom, Gabriel made up a game to play with his partner, under the guise of working out her style. Avid travellers, whenever they flew, they'd flip through the inflight magazine. "We'd have to guess what the other person's favourite thing was on the page," he explains. He soon figured it out and she was none-the-wiser.


7. If you can't find what you want in a store, try online
It may not seem like a wise thing to do, but the fact is, online jewellery stores often offer a much wider selection of rings than their bricks and mortar counterparts, purely because they are not limited by physical size and, as long as you have your bride-to-be's ring size correct, you can't get too much wrong.

"If you are shopping with a reputable site that offers a money-back-guarantee, you have nothing to lose buying online," he adds. "It just means you can shop in your own time."
One of Nick's biggest lessons in shopping for Gabi's ring was just how how much of a highly-charged emotional experience it is. "People want to feel special and reassured," he says and, as a direct result of his own experience, he's hired an 'expert' who his online customers can speak with directly, something many online-only jewellery stores do not offer.
"Buying an engagement ring online is more of an integrated purchase. Just because we are online doesn't mean you cannot interact with us," adds Nick.
"I recently had a young guy who rang our expert. He needed to be reassured that he was making a good decision on design and getting the best value for money. He didn't want to ask his mother because it was a surprise for everyone. After a few conversations, he purchased the ring and was ecstatic.
"We may be an online store, but we actually love it when customers phone us for advice! It adds such a personal element to what is already a pretty fantastic experience and we genuinely love being even a small part of such a special day in a couple's life together," says Nick.
8. Have you considered a custom ring?
"There are obvious benefits to purchasing a ready-made ring," says Nick. "You can see it, touch it, try it on and it's often cheaper but – most of the time you cannot alter the design, at least not affordably."
"A custom ring is made to measure. You get exactly what you want with a lot more options to choose from. You can get the gemstone anywhere in the world and then get it set somewhere else. However, it does take longer and it's often more expensive.
Nick's says that it's important to keep open mind when searching for 'The Ring'. "A friend of mine found the perfect pre-set ring while hunting for a diamond but," he adds, "I couldn't find the perfect ring for Gabi, so I had it made."
Now that Nick has passed the first of many nerve-racking decisions in this wedding caper (and with flying colours) what advice does he have about the rest of the planning for their late-2015 nuptials in Sydney?
"I thought the proposal was the hard part! I didn't realise how much planning the wedding was going to involve. Aside from hiring a wedding planner, I am now handing over the wedding arrangements to my future wife!"