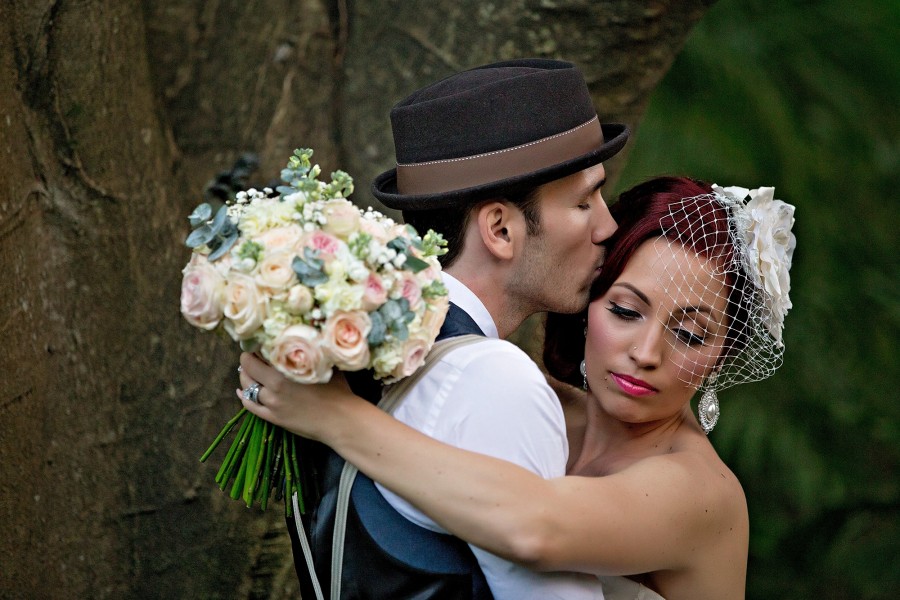 Elegant and reflective of a bygone era, a true vintage wedding features historical references while still holding its own in a modern context. From furniture and decorations to accessories and bomboniere, there are lots of ways to beautifully incorporate a vintage theme in your wedding.
A vintage wedding is a wedding which has been styled and planned to reflect the aesthetic of a bygone era. For example, most vintage-themed weddings make reference to the Victoria era, as well as the '20s or '40s.
This theme is really expressed through the garments, hair and makeup worn by the bridal party, as well the floral, decoration and venue choices. If you're planning a vintage-themed wedding, here are eight things to include in your big day…
The perfect transport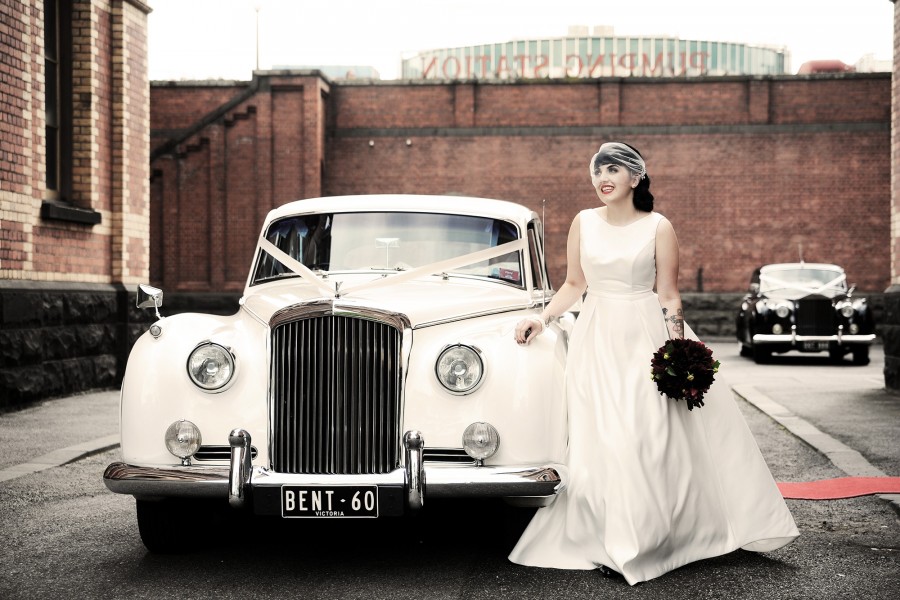 This bride's choice of wedding car works perfectly with her vintage-inspired wedding dress and veil.
Naked cake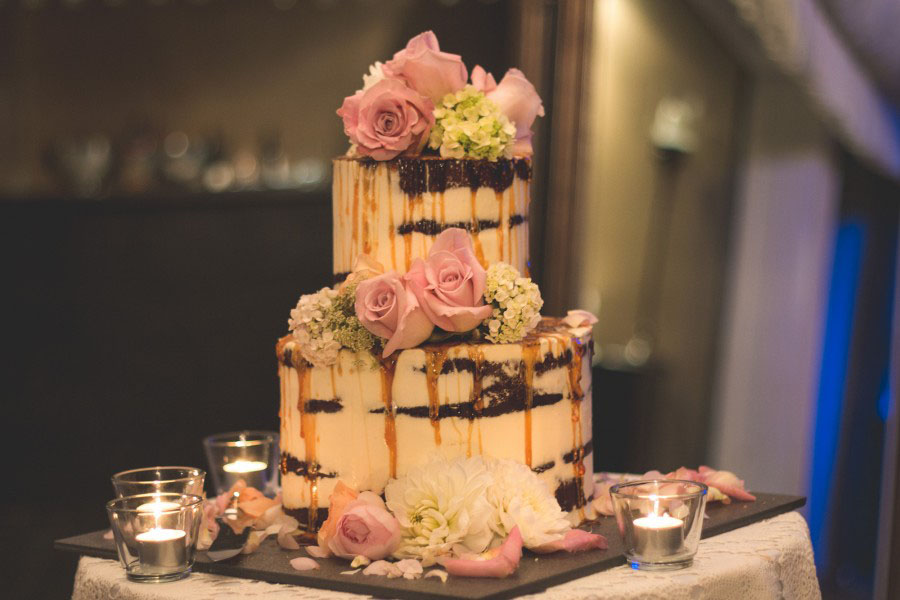 More applicable to a retro-style vintage theme, a naked cake is not only Pinterest and Instagram-worthy, but it also looks incredibly delicious.
[ew-supplier-carousel]
Personalised bomboniere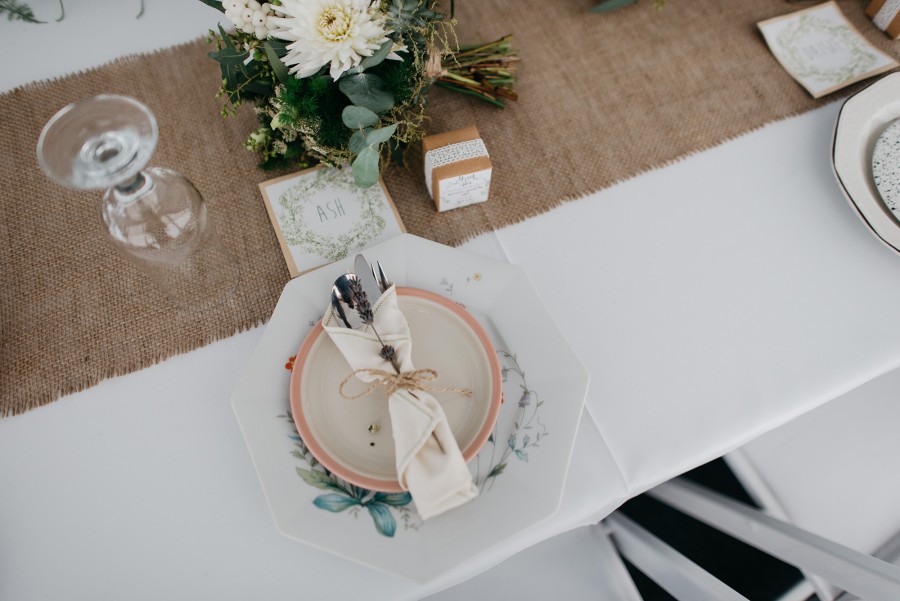 Personlised vintage-style bomboniere can be anything from lollies, to chocolates, cupakes, candles, plants, clocks, cheese knives or jars of jam.
Natural bouquets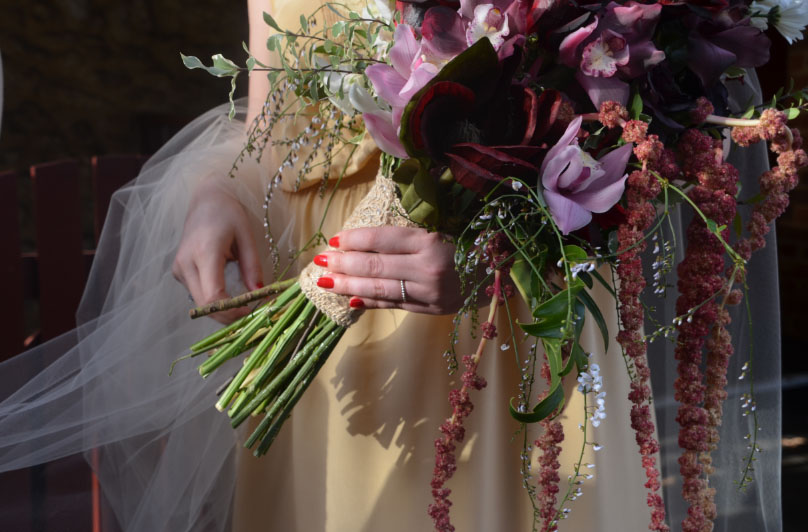 Slightly unstructured bouquets have a vintage-feel when created with an assortment of flowers. This bride in particular has opted for a stunning vintage-inspired bouquet which features orchids and lilies and is arranged in a style that is reflective of the Art Deco period in the '20s.
Jars, crates, suitcases and furniture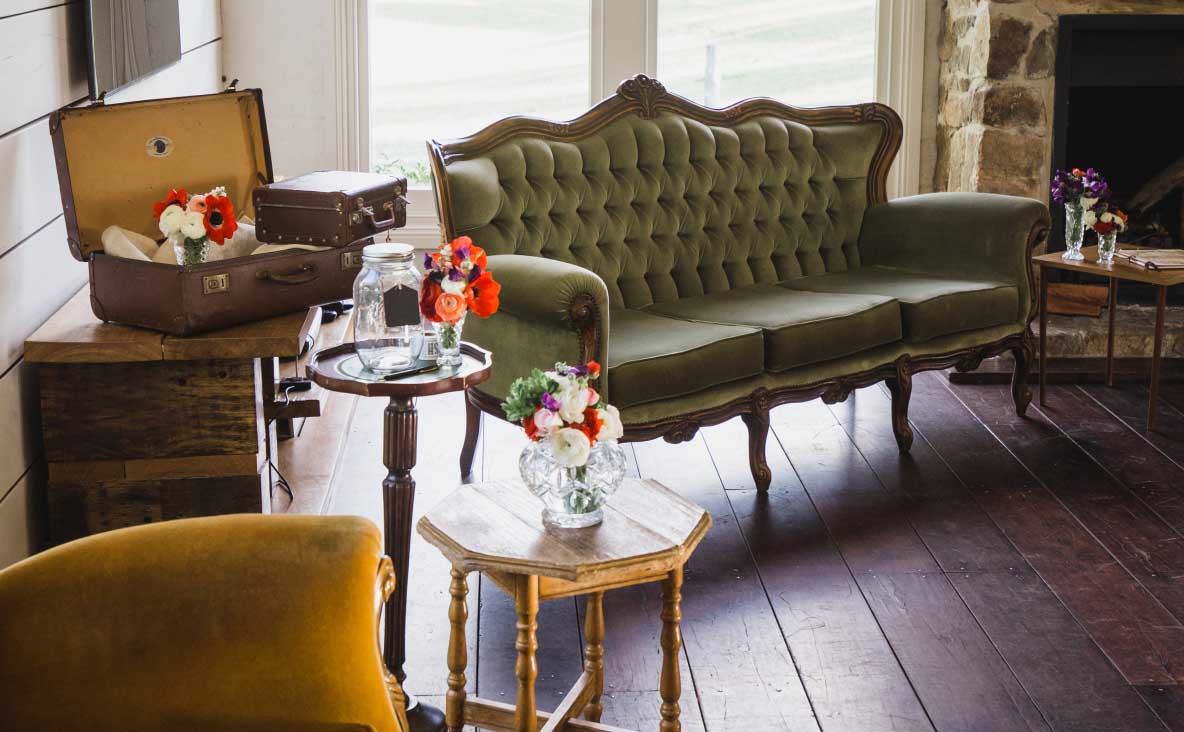 Keep your vintage theme going by incorporating all the furniture and decorations that suit your chosen era. Objects like jars, vases, photo frames, books, suit cases and furniture can beautifully portray a vintage theme and are often fairly inexpensive to source.
Vintage-inspired dress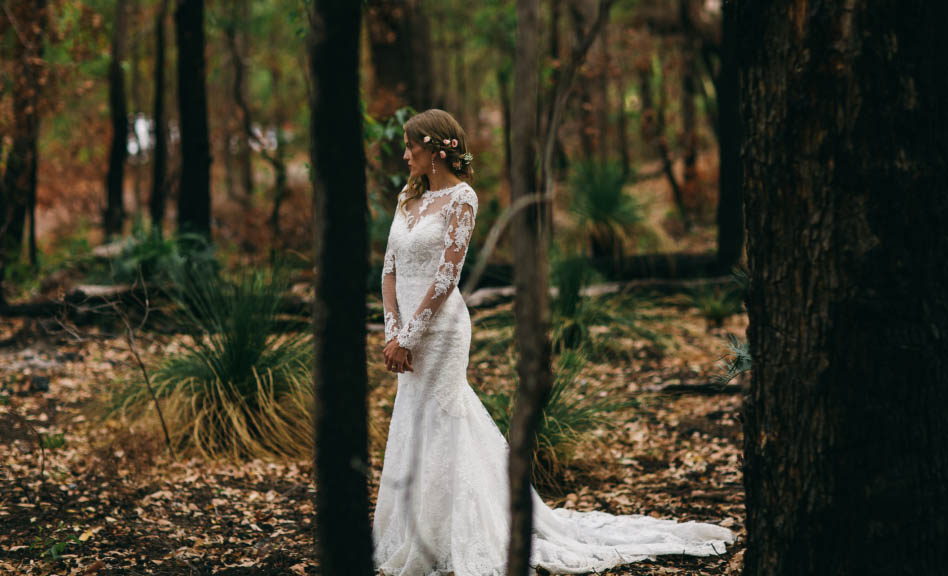 Vintage bridal fashion often featured fabrics such as lace and details such as delicate pearl buttons, long-sleeves, cap-sleeves and low backs.
Alternative guestbook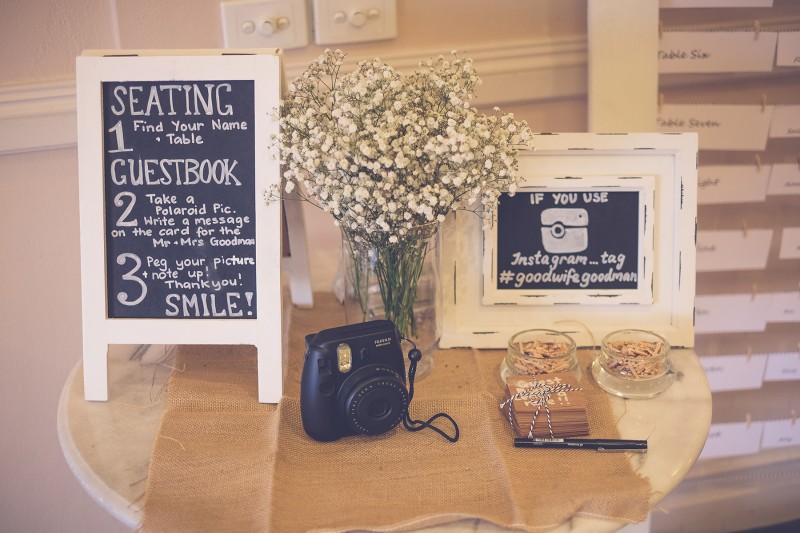 Use you guestbook as a way to incorporate your vintage theme. This couple have opted for a Polaroid camera and vintage style notes wrapped in twine!
Accessories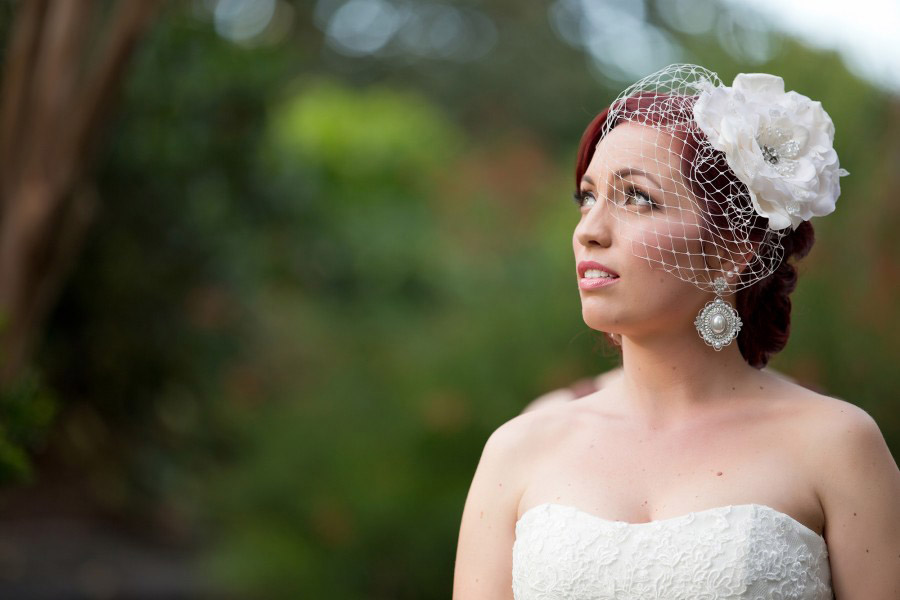 This bride's stunning birdcage veil is a throwback to the 1940s.