As if the backdrop of heady weather and the sweet smell of flowers in bloom everywhere wasn't enough? Here are 8 things to include in a Spring wedding to make it perfect.
Different coloured bridesmaids' dresses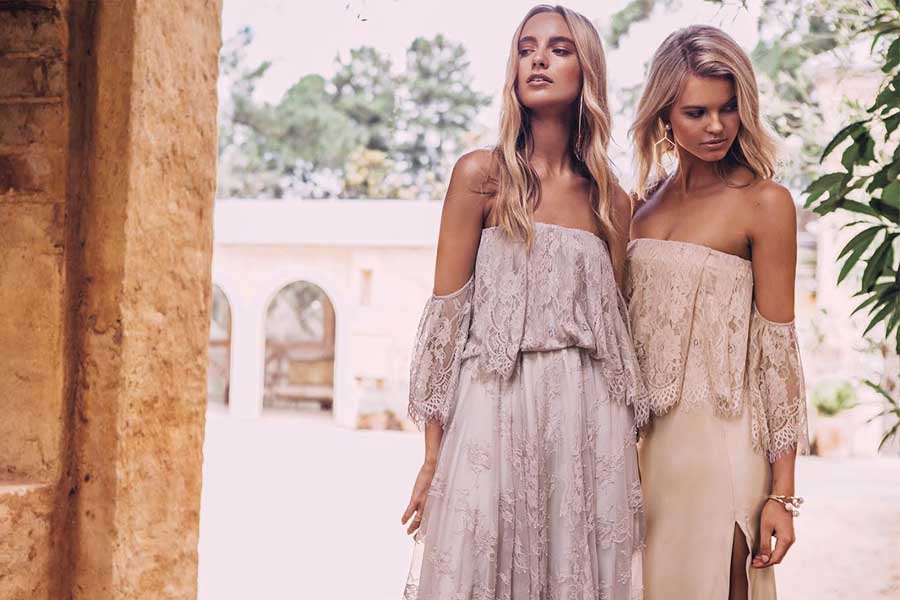 Different coloured bridesmaids dresses look great in a Spring wedding, especially Chiffon. Chiffon is the perfect material for a Spring wedding because it's lightweight and breaths. That means your bridesmaids won't be weighed down by layers of thick fabric that is guaranteed to be heavy and lead to sweaty bods. Trust us, they'll thank you for the thoughtful decision. The same goes for any flower girls, of course.
Wreaths and corsages
If you're going to have a Spring wedding then flowers are a must but aside from the usual bouquets and buttonholes why not take the flower theming a whole lot further by adding floral wreaths and corsages? The floral wreaths can be worn in the bridesmaids' and flower girls' hair, while corsages can be worn by the mother of the bride and the groom. Add some beautiful artificial butterflies for authenticity.
Light coloured suits for the boys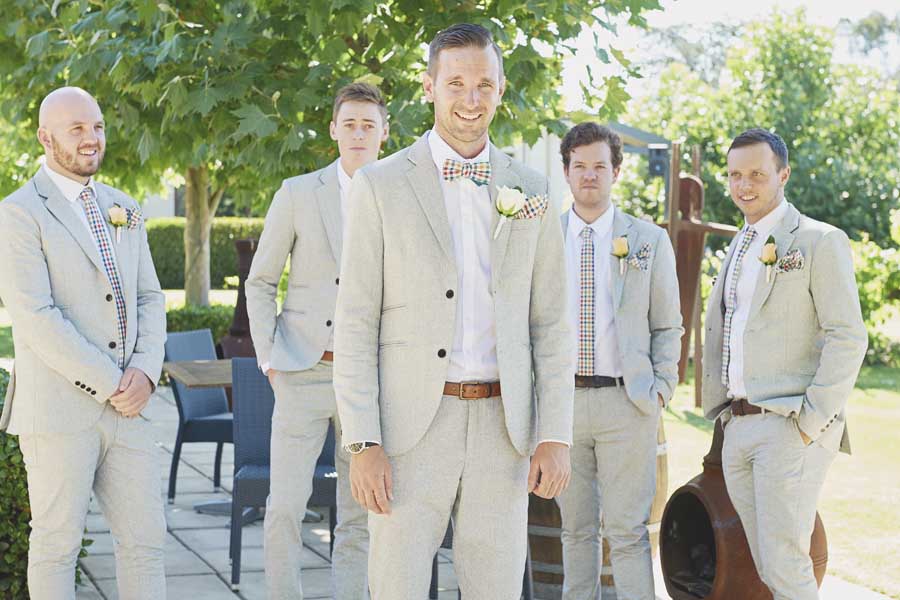 Just as the girls will be wearing lightweight material the boys have a 'Spring' option as well. By choosing light coloured suits which reflect heat rather than the traditional black or dark blue suits which absorb it, you'll be helping them stay cool during your very long Spring wedding day and night.
Don't forget the drinks (and the ice cream)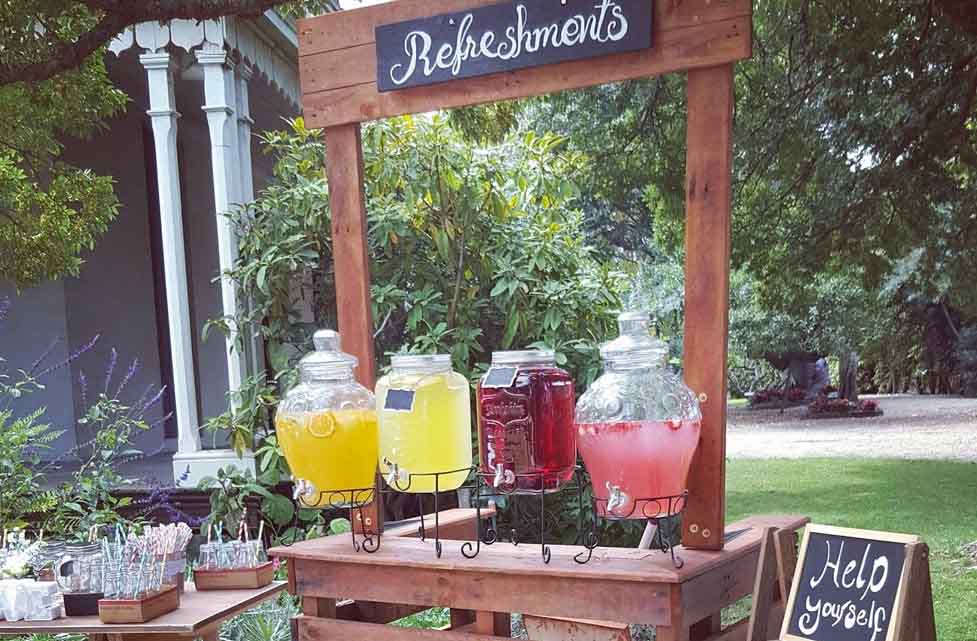 We adore the idea of creating a drinks station (or a menu) filled with refreshing and cooling drink options such as home-made lemonade, fruit punches and wonderfully flavoured ice teas. They're all a little different from the typical wedding beverage options and couldn't be suitable for a Spring wedding reception, could they? And, if you want to extend the theming to dessert, you could have an ice cream or gelati station complete with toppings of all kinds.
An outdoor dancefloor
Even if you're having an outdoor Spring wedding ceremony, you're probably still going to hold an indoor reception but if the weather is going to be fine hire an outdoor dancefloor so that guests can enjoy a dance or two beneath the twinkling stars. It is truly in keeping with the ultimate theme of your wedding – romance!
Bring Spring to your wedding cake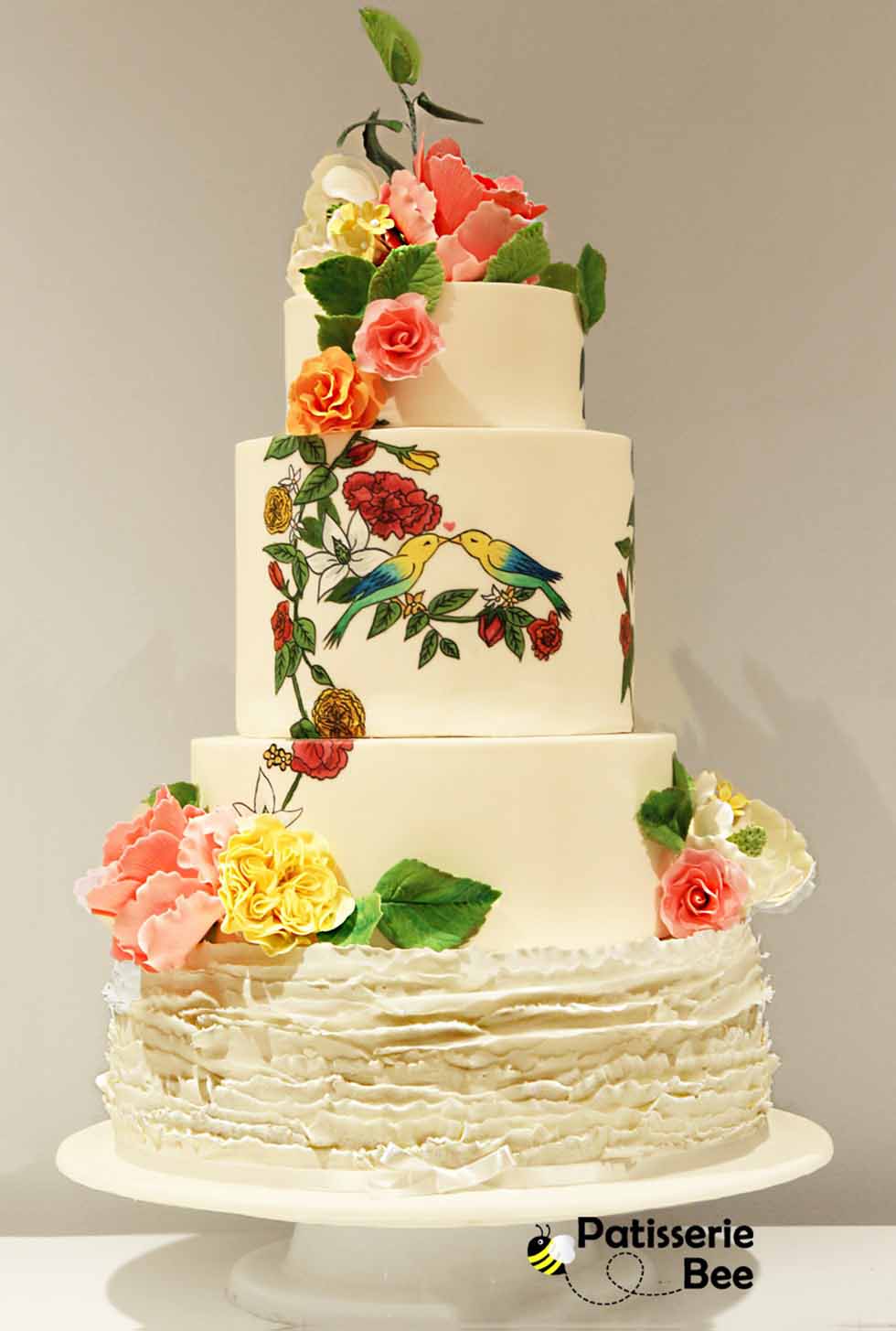 Think delicate pink cherry blossoms and layers of winding sugar roses or even real flowers to top off your wedding cake. Spring is no time for a cake that isn't overflowing with flowers whether they are real or edible.
Creative seating
If your guests are going to be enjoying the sunshine let them do it in style. Tiffany chairs are nice but think big. Go for bales of hay draped in chic retro linen or bean bags for something less formal.
Flowers that are in season

You cannot hold a Spring wedding without flowers! But as many brides order flowers based on their preferences or colour scheme rather than availability, it's a good idea to choose flowers that are actually in season in your area in Spring. Not only are in-season flowers more affordable, they are so easy for your florist to access, you'll be able to order many more than if you were ordering out-of-season flowers! This means Spring is the perfect time to use the budget-savings to indulge in all those typically costly 'extra' floral decorations such as suspended floral displays and gorgeous flower walls.
[ew-supplier-carousel]