Women getting married aren't only searching for wedding gowns anymore. In fact, there has been a rise in both jumpsuits and women's wedding suits. We spoke with Amanda Crawford, Strategic Project Manager of Oscar Hunt Womenswear, a leading made to measure tailor in Australia.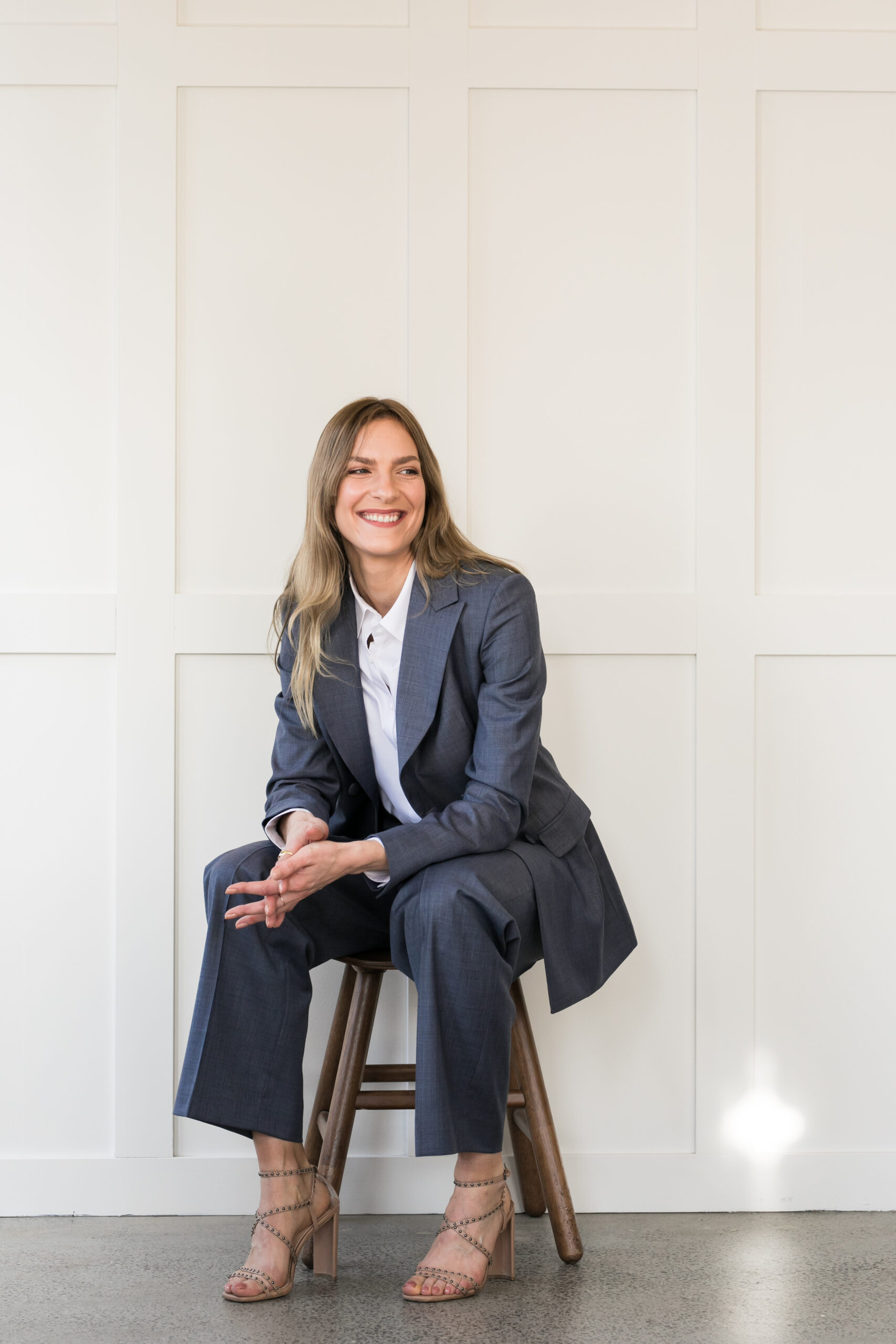 Why did you opt to launch suits for women as part of your service?
"When it comes to the big day we've certainly seen a rise in made-to-measure tailoring for women. In particular, more brides than ever before have been experimenting and planning more than one look, including outfits they can wear for both day and night."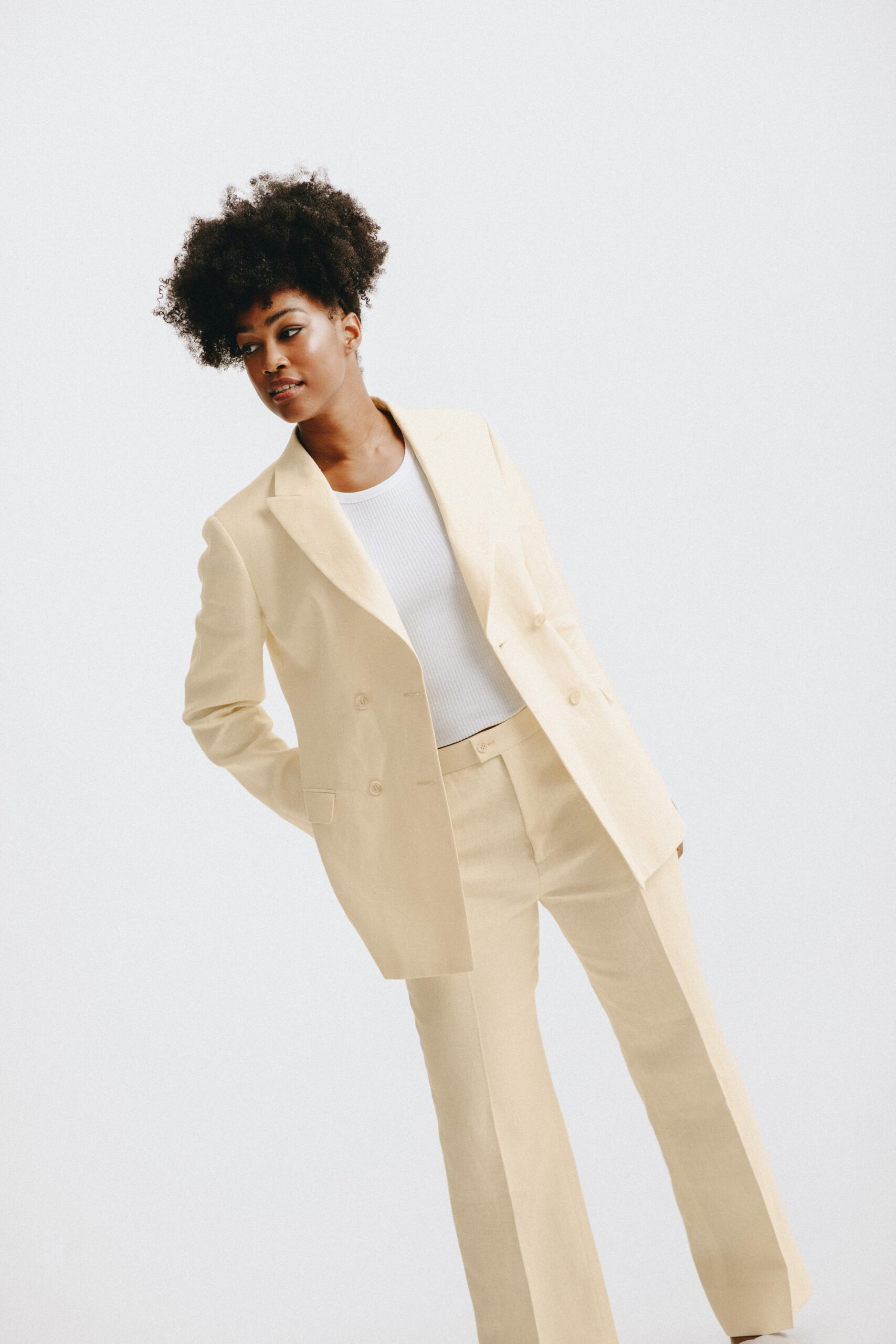 Why are more women opting for suits than before?
"The beauty of tailoring is that you can achieve a wide range of silhouettes and explore stunning fabric options and colours, allowing brides more versatility and control when styling both themselves and their bridesmaids. From formal tailoring in elegant tuxedo cuts to relaxed tailoring in soft white or pastel linens, the options are endless.  
The simple elegance of a tailored suit also allows for much more flexibility in styling. Pairing a classic tailored suit with a hat or veil instantly creates a standout look, while still providing women with the opportunity to embrace the classic wedding accessories."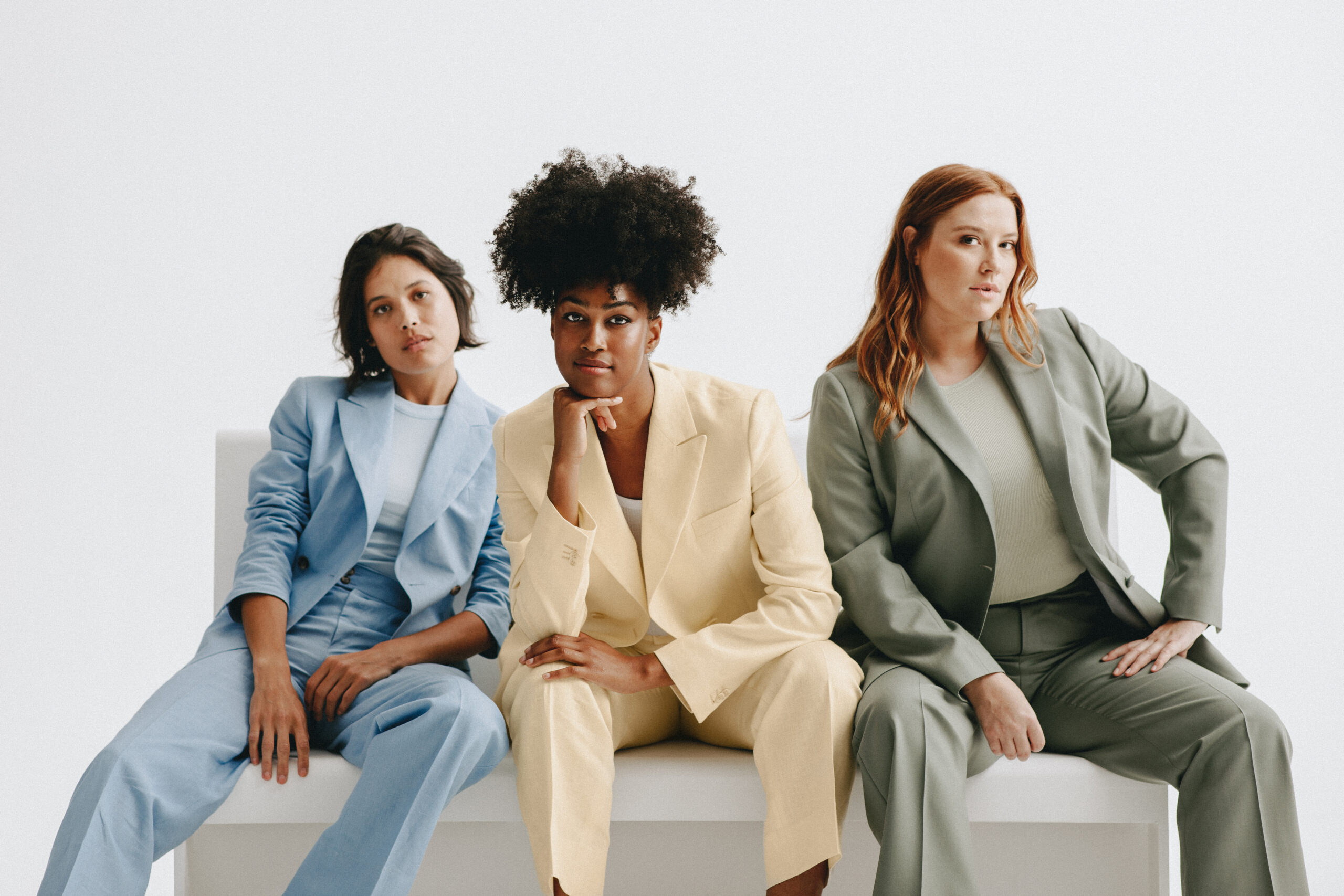 What has prompted the addition of a women's service to the Oscar Hunt business?
Responding to the requests of hundreds of women over Oscar Hunt's decades-long history to launch a women's range, project lead Amanda Crawford aims to pilot the way for women's fashion when it comes to made-to-measure – carefully curated by women, for women.
"From firsthand experience, I know that women don't have as many opportunities in tailoring when it comes to suits and custom-designs as do men. It's an ongoing challenge for women to buy off the rack and an even bigger challenge to find a good quality tailor that understands the process, desire and needs of the client.
"When it comes to the perfect fit, it isn't just about how a piece frames your body – it's about exploring the right materials, design and cut that celebrates your individual character. Whether you're looking for a custom blazer that you can wear on the weekends, a power suit for work or even just a pair of really comfy trousers, the right fit can accentuate your personality."
We love that brands like Oscar Hunt are breaking stereotypes and ensuring that women and womxn are receiving the attention and care that may not be as much of a focus in other formalwear boutiques.
With over 3,500 luxury fabrics from the UK and Italy to choose from, the made-to-measure service combines personalised comfort with the utmost style.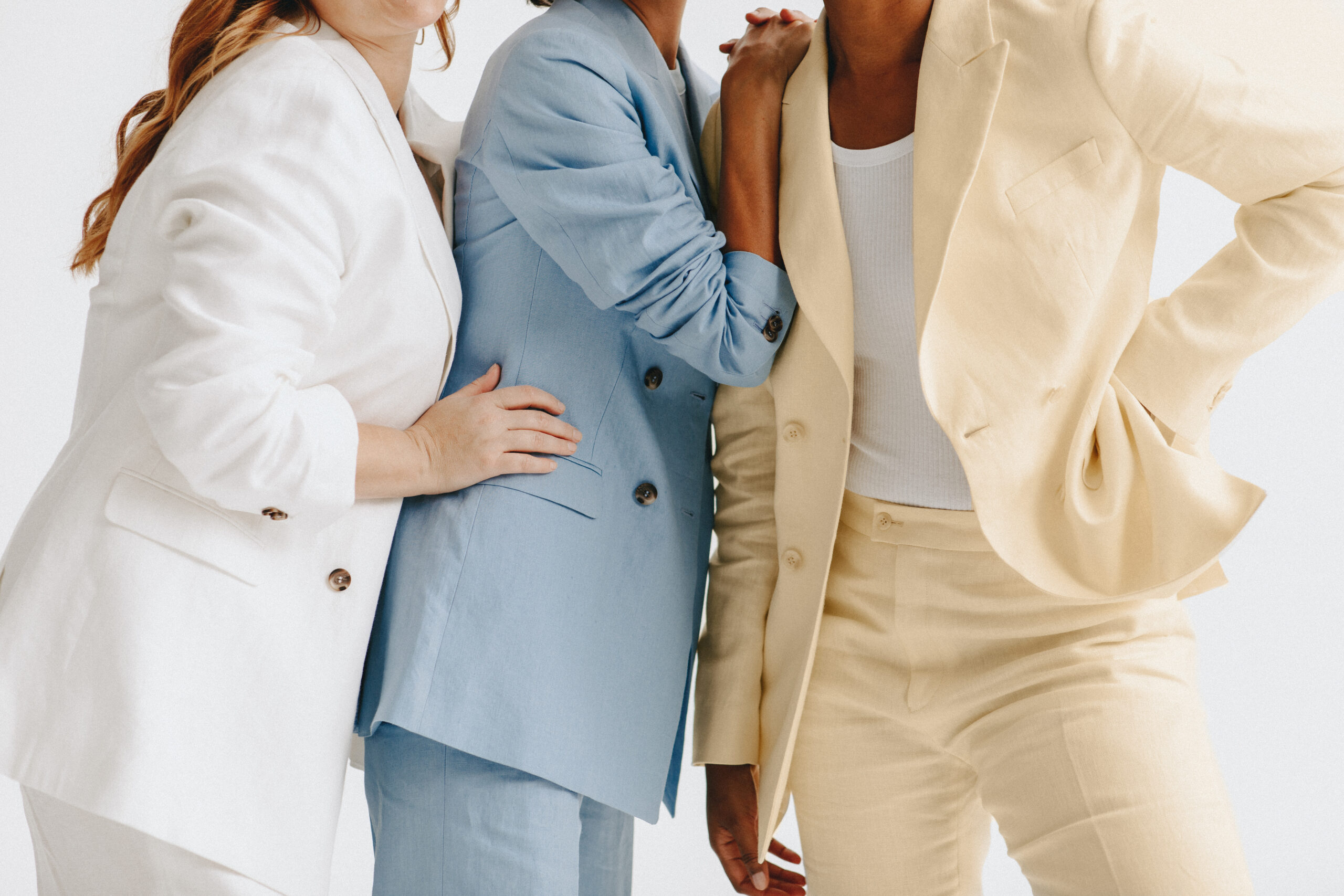 Oscar Hunt showrooms are fixtures in Melbourne, Sydney and Adelaide, with Co-Founder Chris Edwards looking to the near future to launch the new service across all Australian stores.
"Our womenswear launch in Melbourne has been a long time coming and something Amanda and myself had envisioned from the early days of Oscar Hunt. We've seen firsthand how positive a custom-made suit is for our clients in both how they look and feel and with Amanda at the lead I'm beyond excited to deliver the same experience in our new line."