If you're getting married on a day that has even a small chance of being a hot one, then make sure you're fully prepared for it to be a scorcher. Trust us, your guests will thank you! The thing is, everyone worries about rain on their wedding day, but the harsh sun is can be just as bad, if not worse.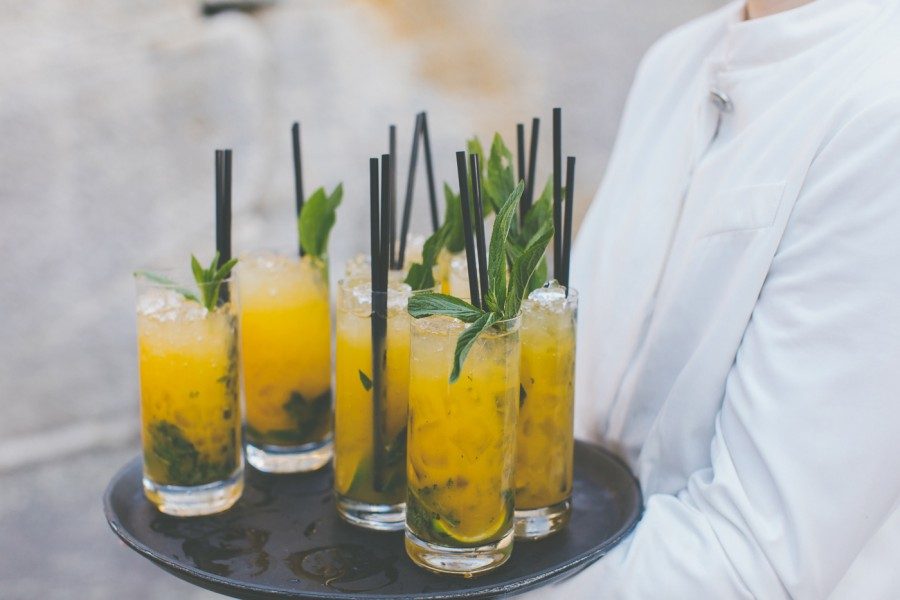 Long heavy dresses for bridesmaids
If you insist on longer dresses for your bridesmaids, make sure they're not heavy or thick material. You don't want them melting! Real bride Anna had her brides in pretty, light floral dresses which is perfect for a summers day. You can always add a shrug later if the weather cools down! See the real wedding here.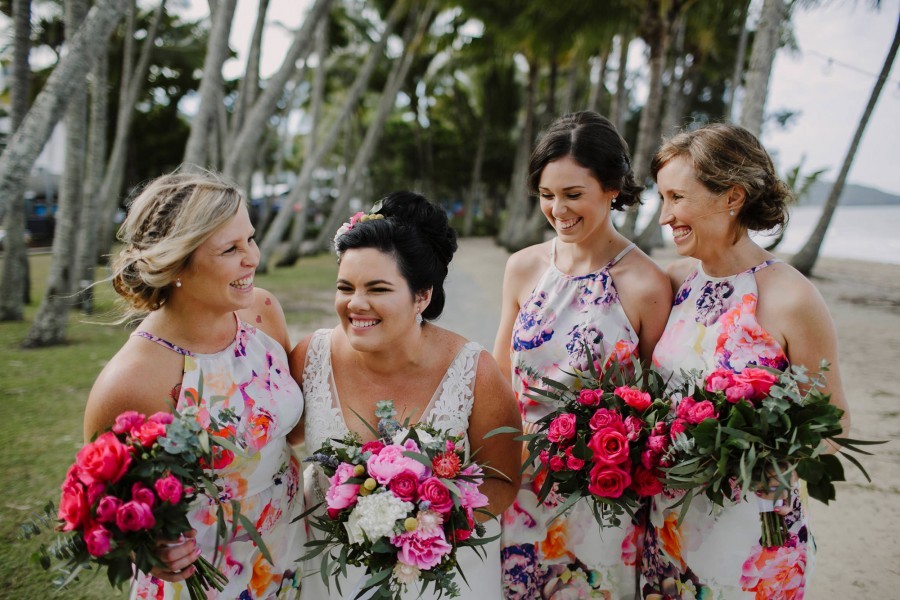 Lack of Air Conditioning or fans
Of course, it's not always possible to have AC at your venue! But if not, make sure you provide some fans for your guests. We had some pretty paper fans as well as some mini fans that plugged into all smartphones. They were a huge hit! You could also provide programs for the ceremony on cardstock to be used as fans, or buy hand held misting fans which will definitely help your guests that are feeling a little hot under the collar.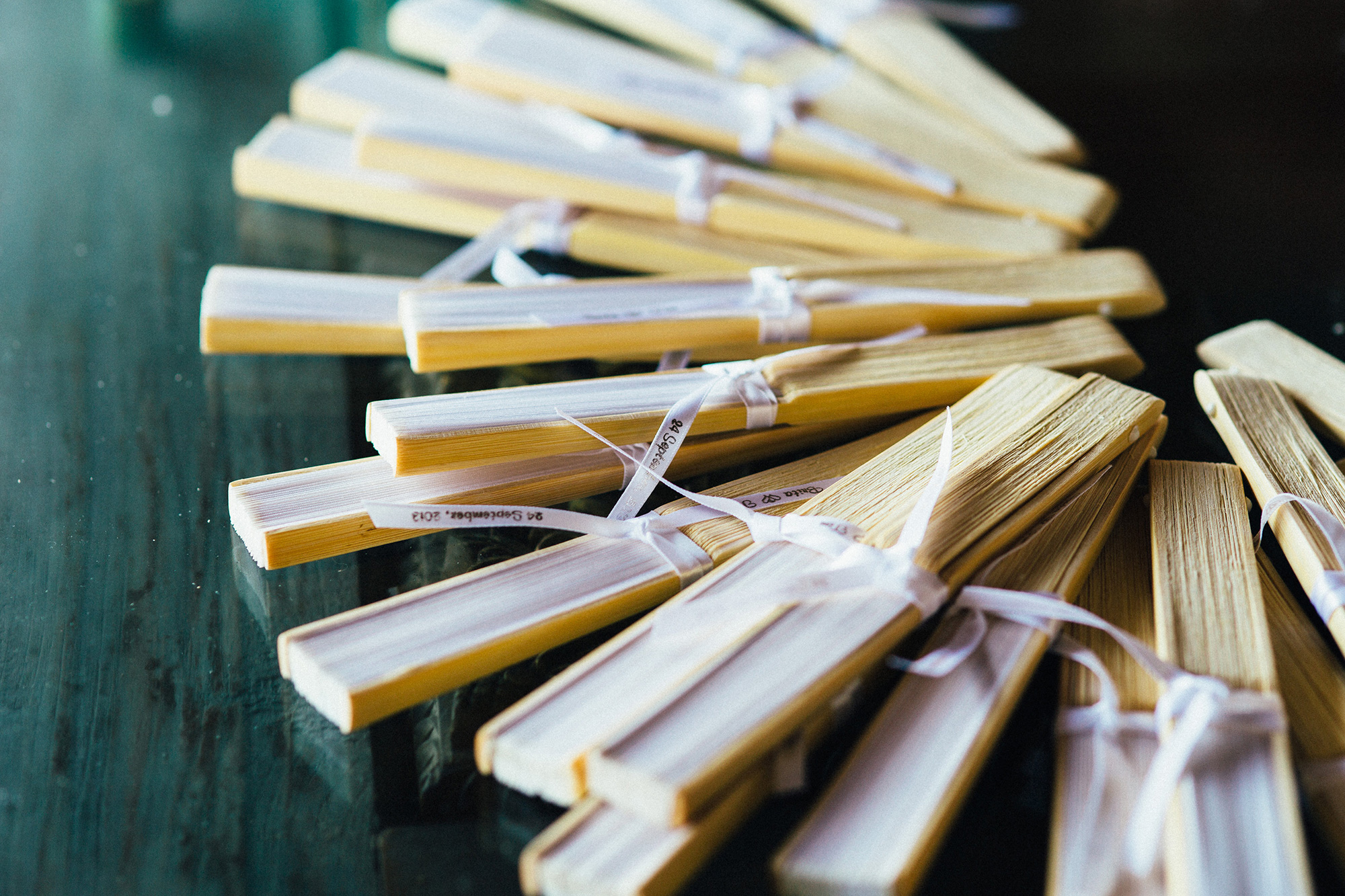 Making guests sit/stand outside without shade
If your guests are outside in the full sun for 45 minutes you may have some issues with sunburn, heatstroke or guests simply passing out. Try to set up in the shade or provide some parasols for your guests. Photographers aren't huge fans of bright sunlight either if that helps. Real couple Lucy and Ben made sure there was some shade for their guests during the ceremony by setting up near a row of tall palm trees. See the real wedding here.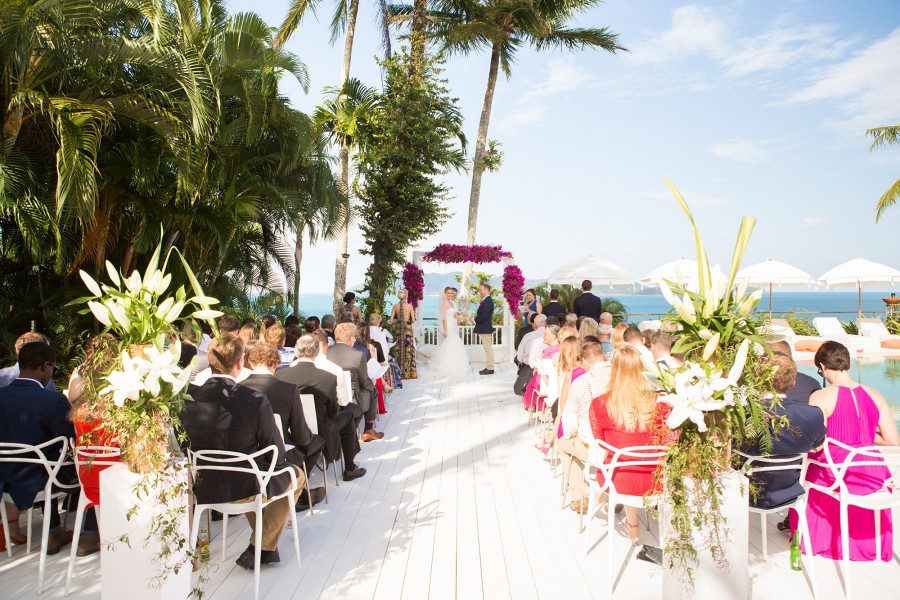 Not enough water
Make sure there is an abundance of bottled chilled water for guests, both at the ceremony and reception, as the last thing you want is someone fainting, getting heatstroke or something like that. Dehydration is the first casualty of a summer wedding, so ensure even during the ceremony there are supplies of water around. Trust us, you don't need that kind of drama on your wedding day! I bought so much water for our wedding, both still and sparkling and we still went through all of it. Luckily I had some glass bottles full as well. You need something to alternate that champagne with!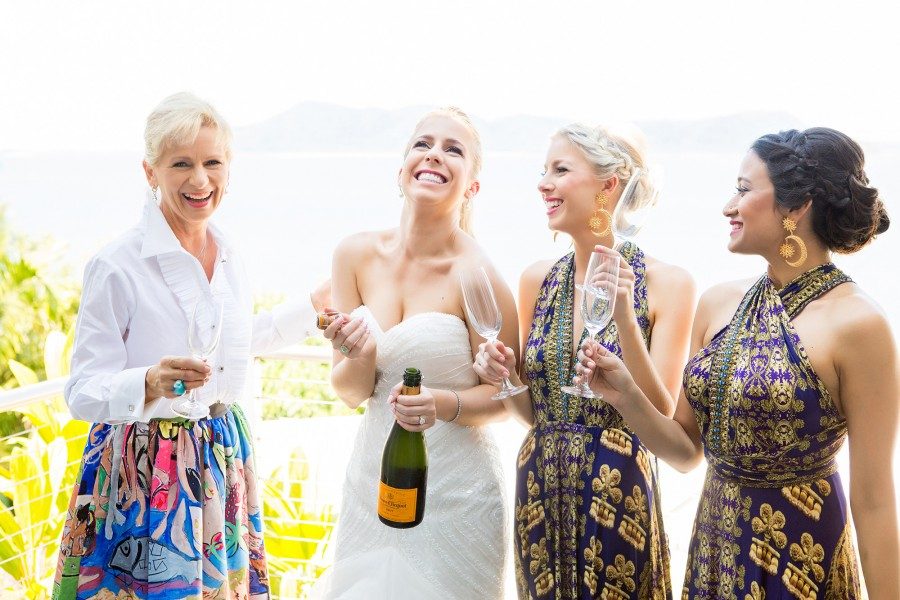 A strict dress code
Be a bit relaxed with your dress code if it's going to be a super hot day. Let the guys wear nice shorts and a short-sleeved shirt rather than a full suit! You can also encourage guests to wear hats or sunglasses for the ceremony. Although not always pretty, women could wear pretty hats and feel like royalty, and you could provide favours that are sunglasses. I've seen some couples providing a little bag with chilled water and sunglassed as a wedding favour which works for hot days as well as a hangover cure.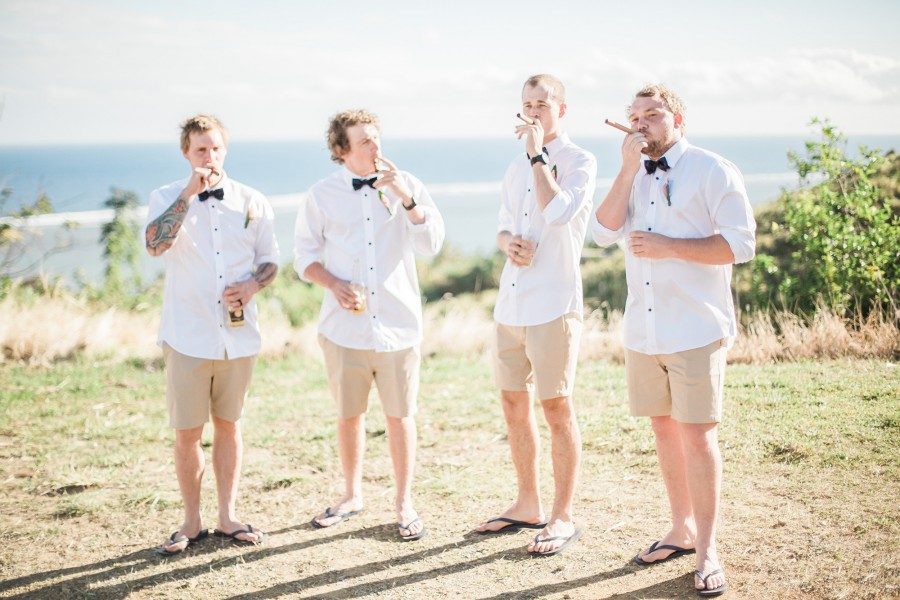 Not enough cold refreshments
If you're getting married at the peak of summer, then consider an ice cream truck or some champagne popsicles. Your guests will adore these! Who doesn't love an ice cream or an icy pole on a super hot scorcher of a day? These champagne popsicles have alcoholic and non alcoholic options and various delicious flavours that you will absolutely love, from apple and elderflower to prosecco and peach.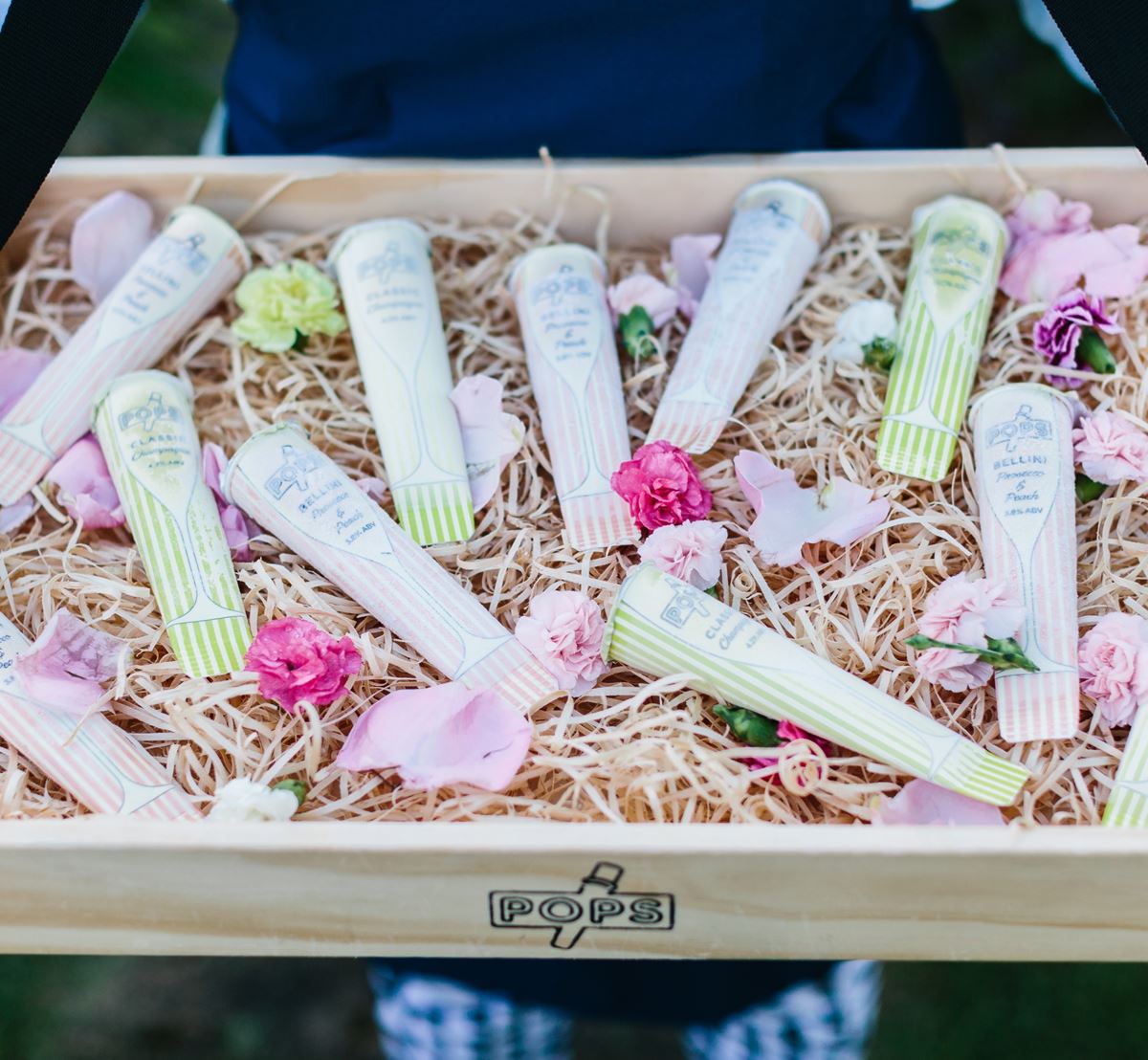 Having your ceremony in the middle of the day
Instead of having a 12pm ceremony, opt for a late afternoon ceremony instead, when it's a little cooler. Your photographer will prefer shooting during this time without harsh shadows as this means that the images will turn out better. So think about this when booking in your venue and discuss with them before locking in the timing to ensure the ultimate comfort for yourselves and your guests.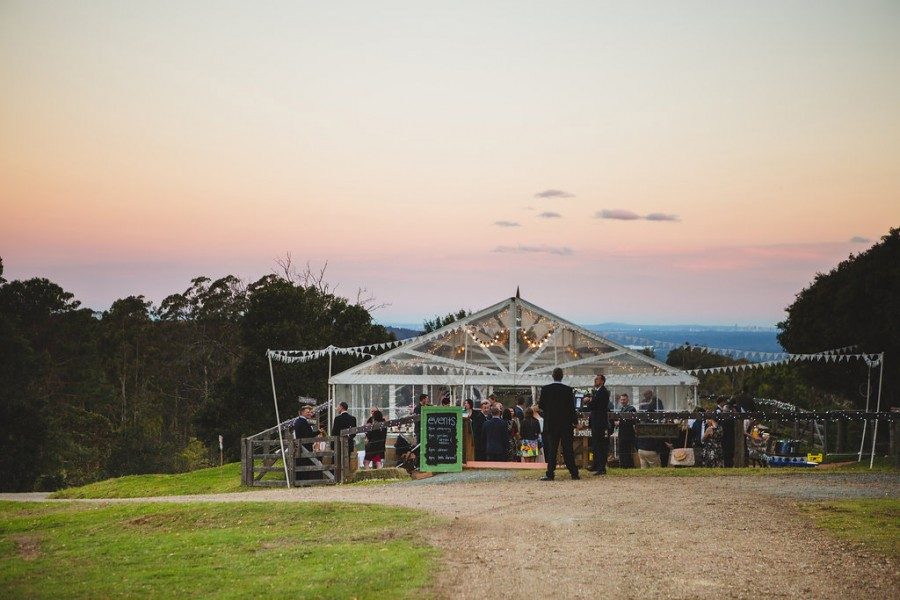 Sparkler exits and candles
If it's going to be super hot, then avoid any chance of fire hazards. Make sure you swap out a sparkler exit for a glow stick exit and use LED candles instead of actual candles. It's simply too risky to light candles when it's going to be a really hot day or allow drunken guests to hold sparklers. Be cautious! I have heard horror stories of a guest lighting a sparkler and putting it into the jar full of sparklers, which exploded the glass jar and melted the table it was on. Imagine this issue on a hot day with dry grass around! Make sure if you do have sparklers around, you ensure that they are hidden away out of the reach of kids or intoxicated guests.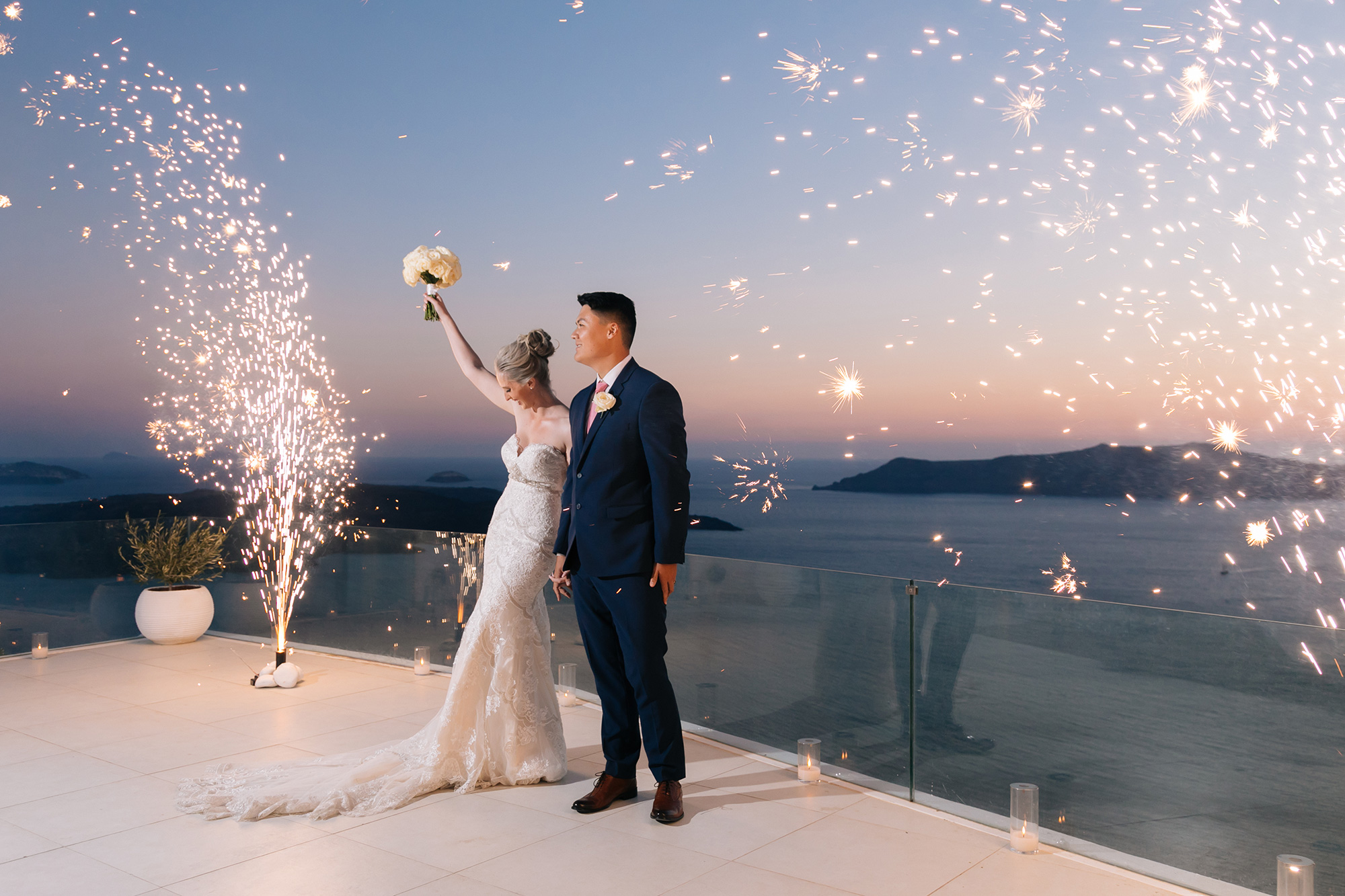 Of course, these are only suggestions, and the best idea is to trust your wedding vendors, who have done hundreds of weddings. Speak to your wedding planner or venue coordinator if you are concerned about the weather. Often, they will be able to suggest what will work best in the space. When the weather forecast showed it would be hot on my wedding day, I explored the options for umbrellas, ordered champagne popsicles from POPs, bought fans and ensured that there were heaps of cold drinks for my guests. Of course, you can't control everything, but planning for both rain and scorching hot weather are two things you can do for the comfort of your vendors and guests. Just use your common sense.
Ready to plan your wedding? Take a look at vendors here.