When it comes to getting married in summer, there's not much worse than overheating in your wedding dress. Except for your bridesmaids overheating in theirs!
It can be daunting enough thinking about finding the perfect bridesmaid dress, let alone something that will be suitable for all your girls at the height of summer.
We've pulled together a list of our favourite summer bridesmaid dress designs and styles to help to pick the perfect dresses to complement your wedding.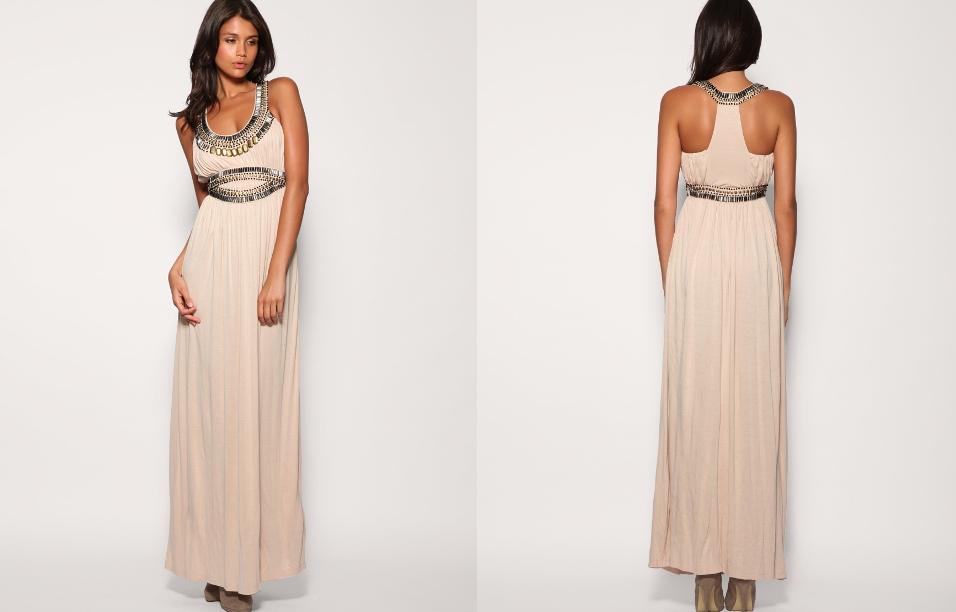 Soft pastels
Blues, pinks and purples are still top of the list of the most popular wedding colours, and when it comes to picking a colour scheme for your bridesmaids you can't go past a soft pastel. Whether it's one shade, various shades of the same colour or you go for the mixed look, soft pastels can give your wedding a hint of summery colour. And with pastels becoming more popular, they're also now available in more designs and styles for you to choose from.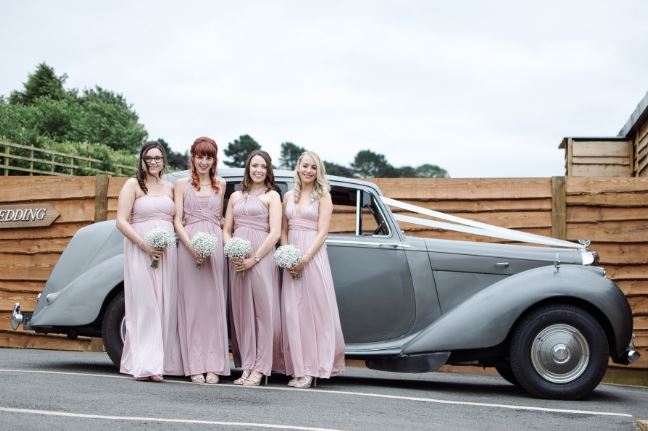 Cocktail skirts
There's not much worse than being stuck in a heavy hot dress in the middle of a stuffy venue or outside in the direct sun. Considering the comfort of your bridesmaids when it comes to picking a summer bridesmaid dress design is crucial, and your girls will thank you for it. A classic cocktail length skirt just above or below the knee will help keep your gal pals cool, as well as give them the opportunity to show off those awesome shoes. Cocktail dresses are also versatile and can match popular summer wedding themes, whether it's rustic outdoors, garden or beach.
White dresses
White bridesmaid dresses have become more popular after being made famous by our favourite maid of honour Pippa Middleton. If you're after a look that's a little bit less traditional, having your bride squad wear all white can be a bright and effective way to make your wedding stand out. Not only do they catch the attention of your guests, but they catch the light during summer and can brighten up the whole room. If you're not sure about having your girls go completely white, try a shorter design or white patterns.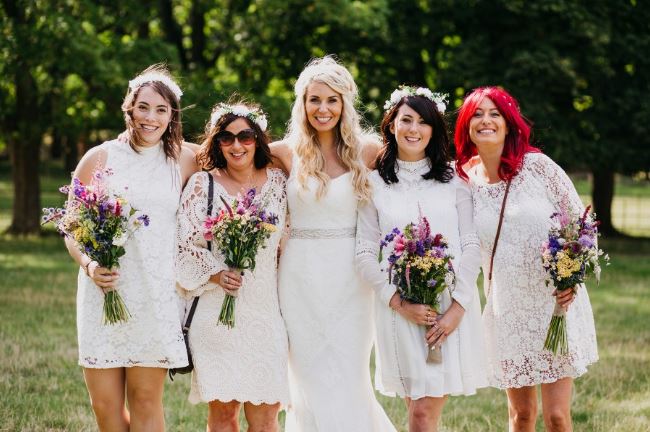 Floral patterns
When it comes to patterns, you can't look past a good floral design. While usually reserved for the spring or racing seasons, floral patterns can be a great way of matching your bridesmaids to a garden or floral themed wedding. Floral patterns are also very popular in cocktail style or vintage tea-length dresses, which will help keep your bridesmaids cool. It's a win-win.
Capped sleeves
While we always advocate sunscreen if you're standing outside in the sun, covering up is an added bonus if you don't want to get sunburnt. Thinner straps may be tempting in the heat, however, capped sleeves are a great way to give your bridesmaids that added protection from the direct sunlight. They also have the added benefit of being able to hide any unseemly sunburn or tan lines your ladies may have from that beach hens weekend away.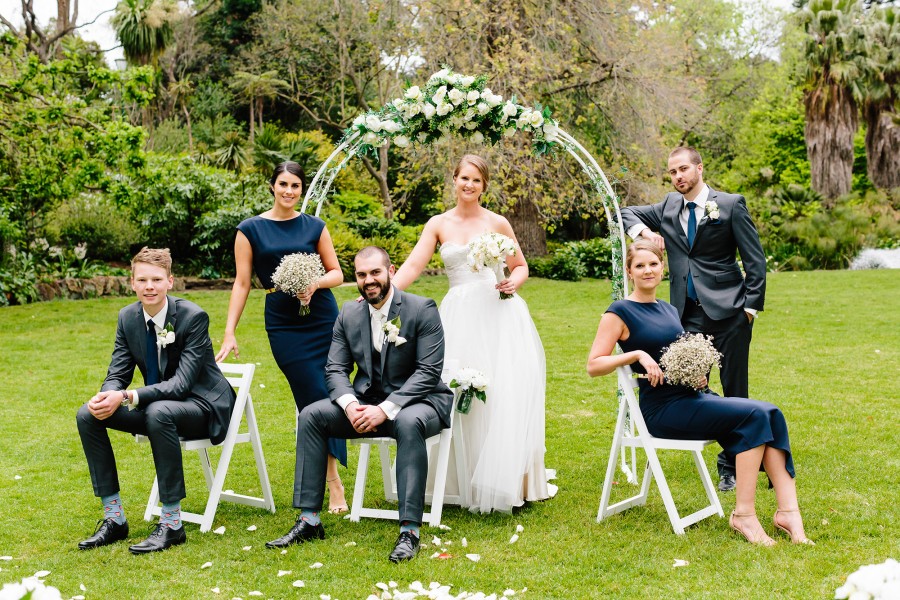 Lace
Similar to cocktail length skirts, lace is another great way to help keep your bridesmaids from overheating. Lace designs over light materials can not only look elegant, but different designs can also help make your bridesmaid dresses look more unique. The last thing you want is for your bridesmaids to look like they're just guests at your wedding. Lace is another versatile material, it can be paired with a classical theme, bohemian wedding, or a garden or farm.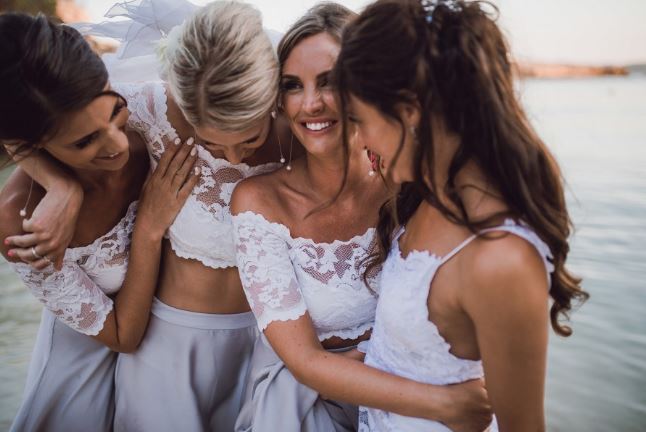 Click here to find more summer bridesmaid dress designs.