We love a red carpet event, and the SAG awards were no exception. Whether you like a classic or unique look, we've got you covered with all of the best suit looks from the Screen Actors Guild Awards 2017.
Here are the best red carpet suits from the SAG awards, 2017.
Evan Rachel Wood in blue velvet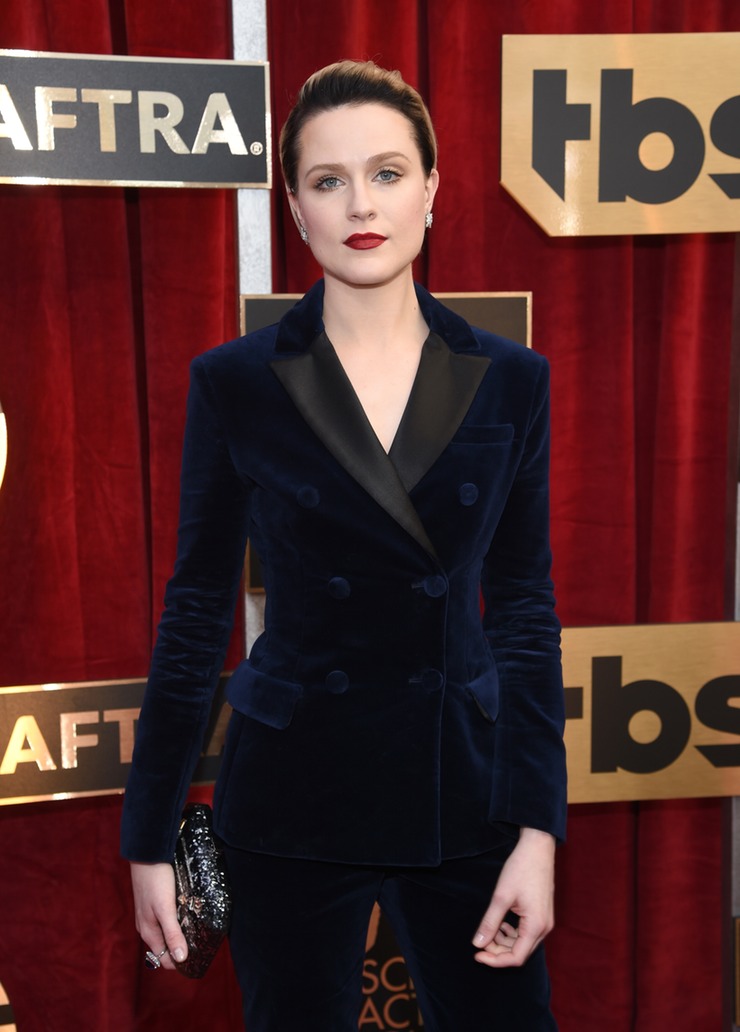 Evan Rachel Wood slayed in a striking fitted blue velvet suit and metallic hard clutch. The 29 year old actress told Giuliana Rancic on the red carpet that she wants to wear a suit to every awards show in 2017 in order to "reach out to a little girl who is like me, possibly… I think I myself felt pressure a lot of times that I had to look or dress a certain way". We love this look, especially with the classic red lip and glitzy earrings.
Steven Yeun in sharp black tux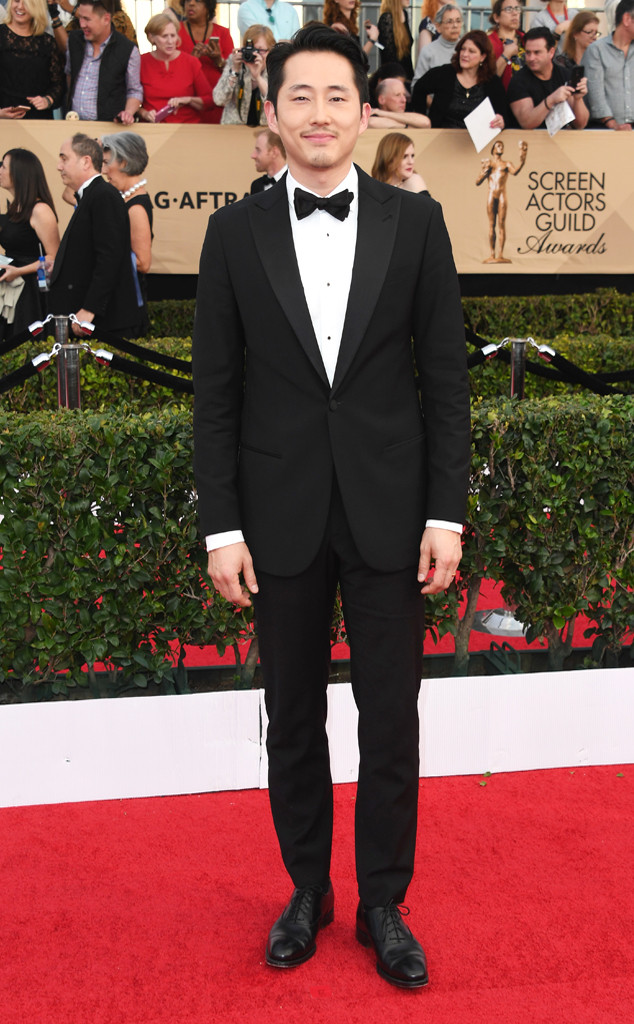 Steven Yeun always looks flawless on the red carpet. Actually… all the time. The 33 year old is looking dapper in this classic black tuxedo with bowtie and contrast buttons.
Joe Manganiello in a round lapel black tux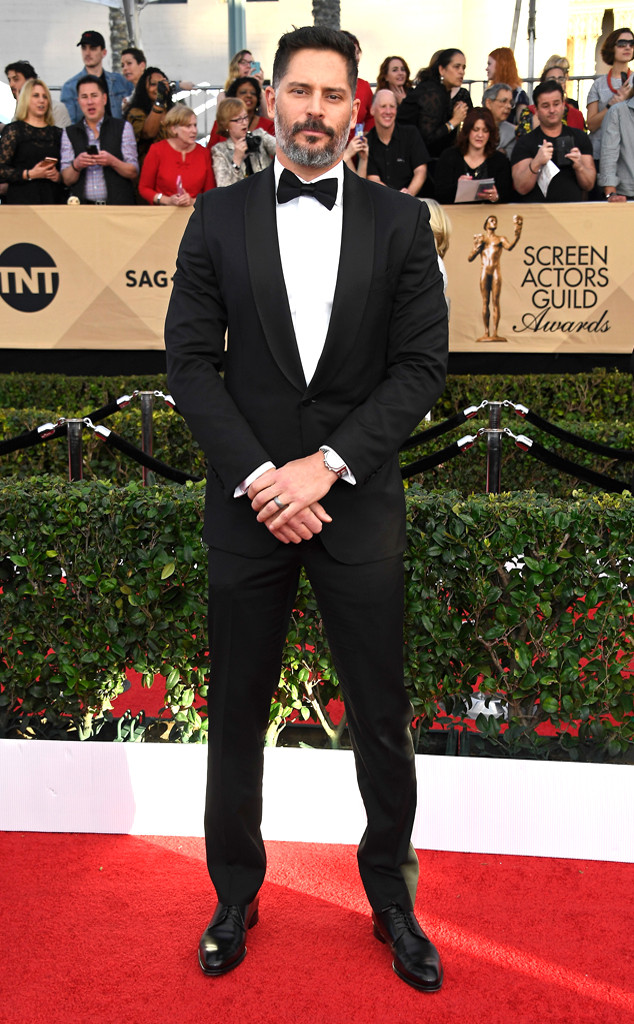 Joe Manganiello was looking handsome at the SAG awards in a very classic, round lapel tuxedo. Like we needed any more reasons to be jealous of his wife, Sofia Vergara…
Jim Parsons in navy and black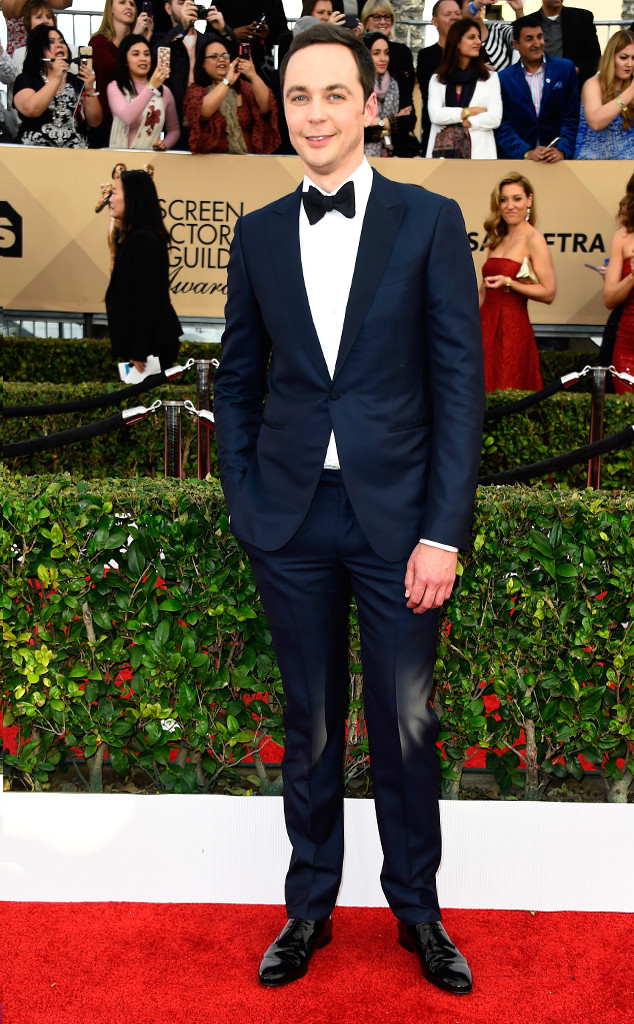 Jim Parsons in a royal blue suit with patent leather shoes. The dark blue really pops on the red carpet and gives the look a little personality.
James Marsden in two tone tux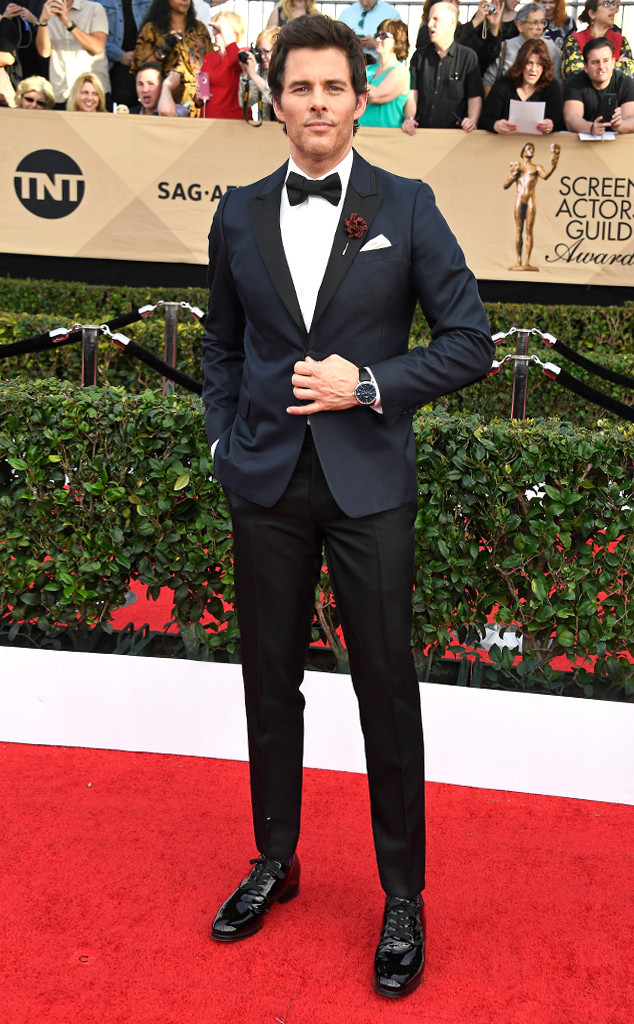 James Marsden adds a unique touch to his two-tone suit with a tasteful red lapel pin and patent lace up shoes.
Stranger things cast members in unique suits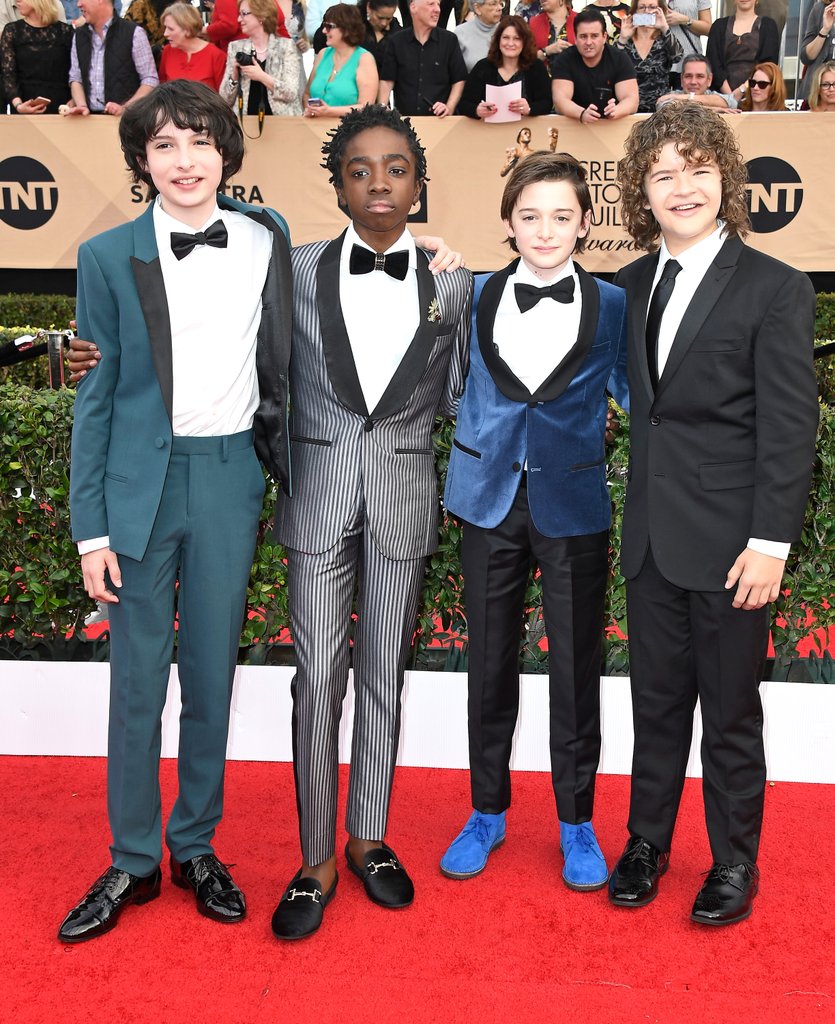 And our favourite, the four young boys from the Stranger Things cast (between 12-15 years of age respectively), Finn Wolfhard, Caleb McLaughlin, Noah Schnapp and Gaten Matarazzo in their very unique and stylish suits.