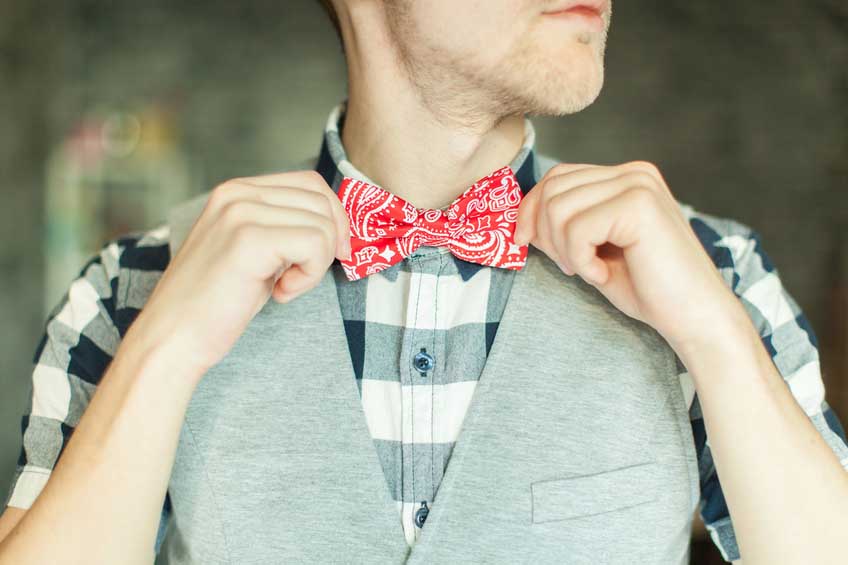 Gone are the days when grooms had to conform to the fashion norm of a black suit and tie. Today's groom gets to wear whatever he wants, be it absolutely conventional, totally unorthadox or a style that sits somewhere in the middle.
Here are some of our favourite hipster wedding day looks. They range from absolutely quirky to mildly alternative. Oh, and the beard and man bun are optional…
Oscar Hunt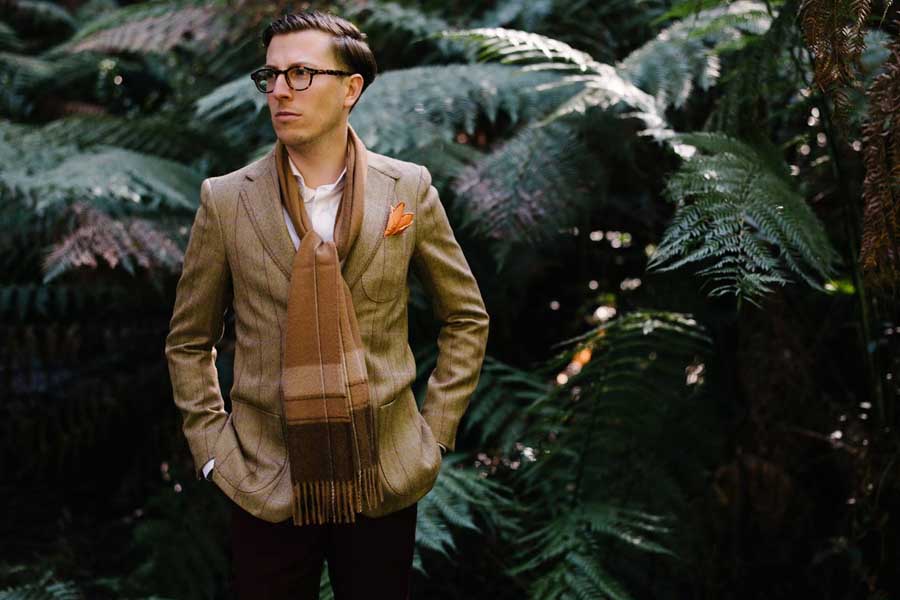 According to the Oxford Dictionary, a hipster is someone who "follows the latest trends and fashions, especially those regarded as being outside the cultural mainstream." Others define it as someone who is up with the latest trends, but likes to pay homage to the past. This offering, from Melbourne and Sydney tailor Oscar Hunt, fits both definitions. With its peanut brown double-breasted jacket paired with a tawny scarf, it's a fetching blend of formal and informal and, though the style of the slim-fitting jacket is contemporary, the combination of cloth and patterns has a very definite old world look.
[ew-supplier-carousel]
Ferrari Formalwear & Bridal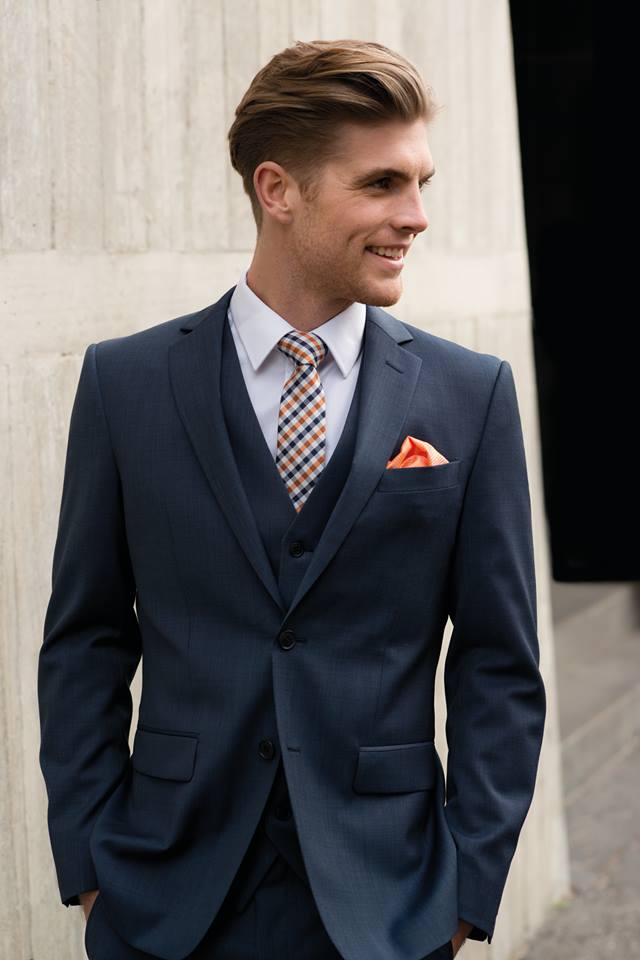 If you want to go 'a little hipster' but don't quite have the courage to pull it off on your wedding day, you can mix a classic look, like this blue suit, but add an alternative touch. The checkered blue and orange tie as well as the accompanying apricot handkerchief adds an unusual pop of colour and flair to what could have been a very standard wedding day look.
Paul Betenly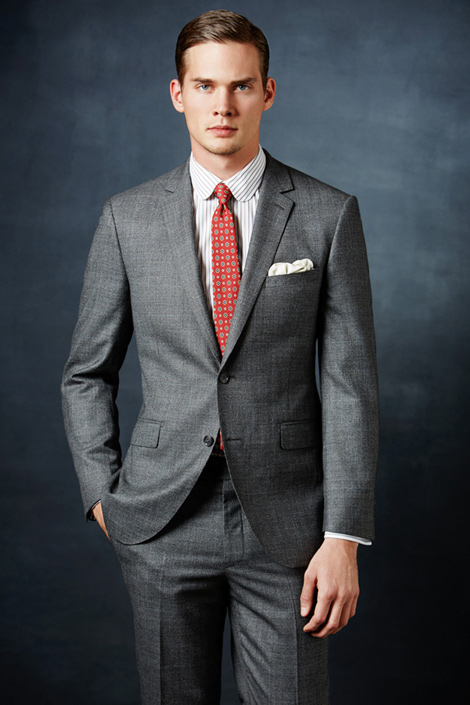 This exquisite Glen Plaid Grey Notch suit from Paul Betenly is made of lustrous wool and is half-canvassed, so expect a great fit. Style it with an eye-catching tie and even a matching shoe.
Eaden Myles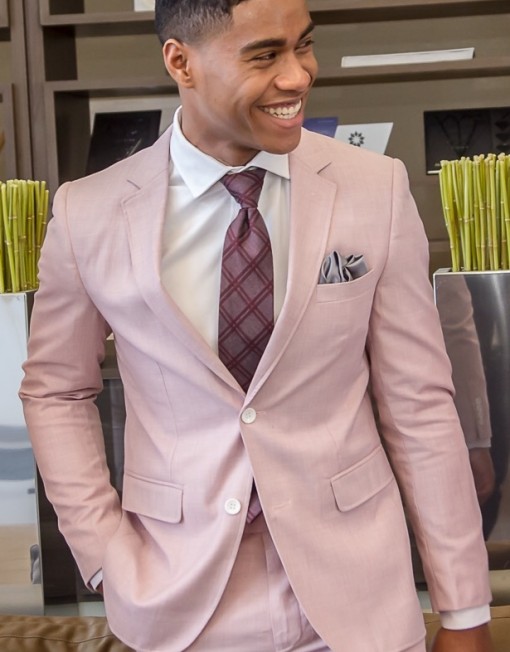 This charming get up is by Eaden Myles and it's complete with a notch lapel, two buttons, two straight pockets and a double vent – all in pink, not that that's something a hipster groom would be bothered by.
Oscar Hunt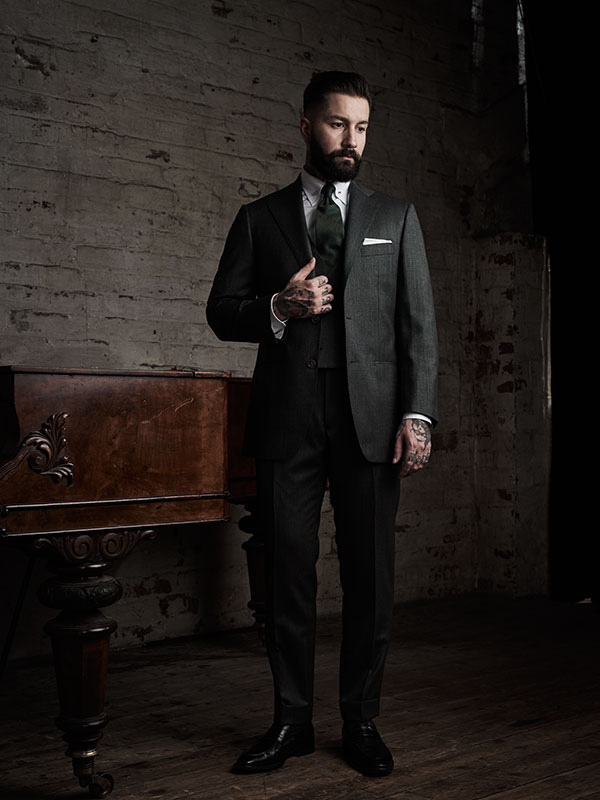 One of the highlights of Oscar Hunt's Autumn/Winter 2016 collection, this mesmerising charcoal suit looks most old world with its charcoal colouring and deep olive tie, which have an almost Dickensian air. You're almost forced to look for a pocket watch! However, the colours just bring out the shading in this groom's tatts and, of course, his perfectly shaped beard.
New & Lingwood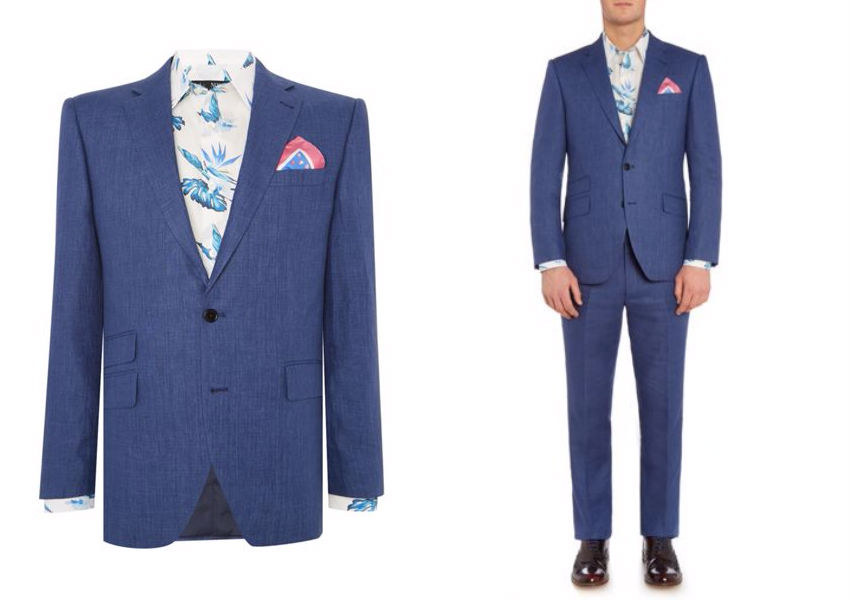 The printed under shirt and red pocket square adds a pop of colour and a dose of quirkiness to this handsome New & Lingwood Burdoch Notch Lapel Suit. Paired with a tailor-fitted linen trousers, it makes for a perfect wedding look for a groom who isn't afraid to shine.
Giorgio Armani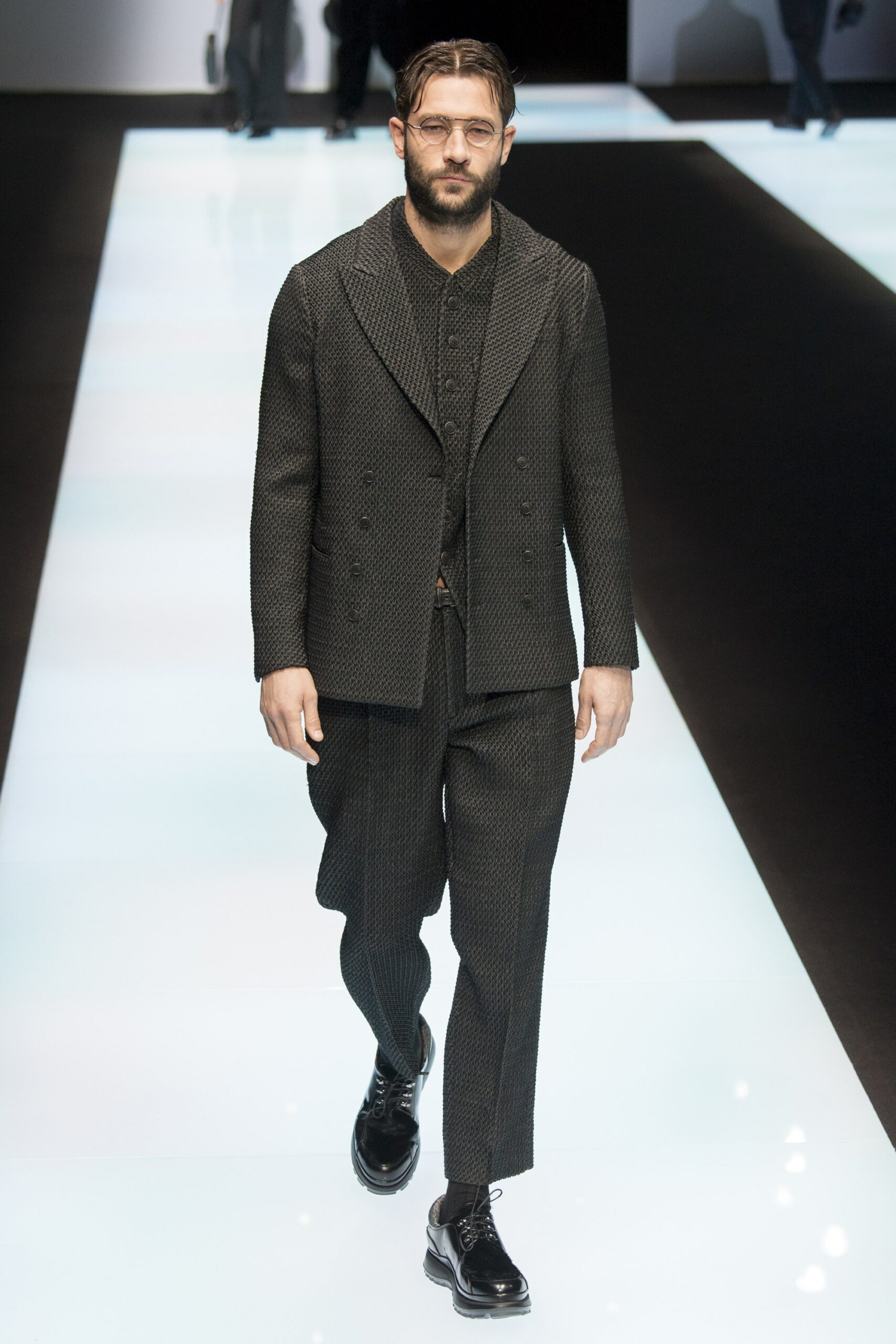 This Fall 2016 Giorgio Armani stunner will, inevitably, make a statement. From the hipster specs, down to the leather shoes. The most intriguing thing about this offering is its unusual fit and, of course, its eye-catching fabric.
Ralph Lauren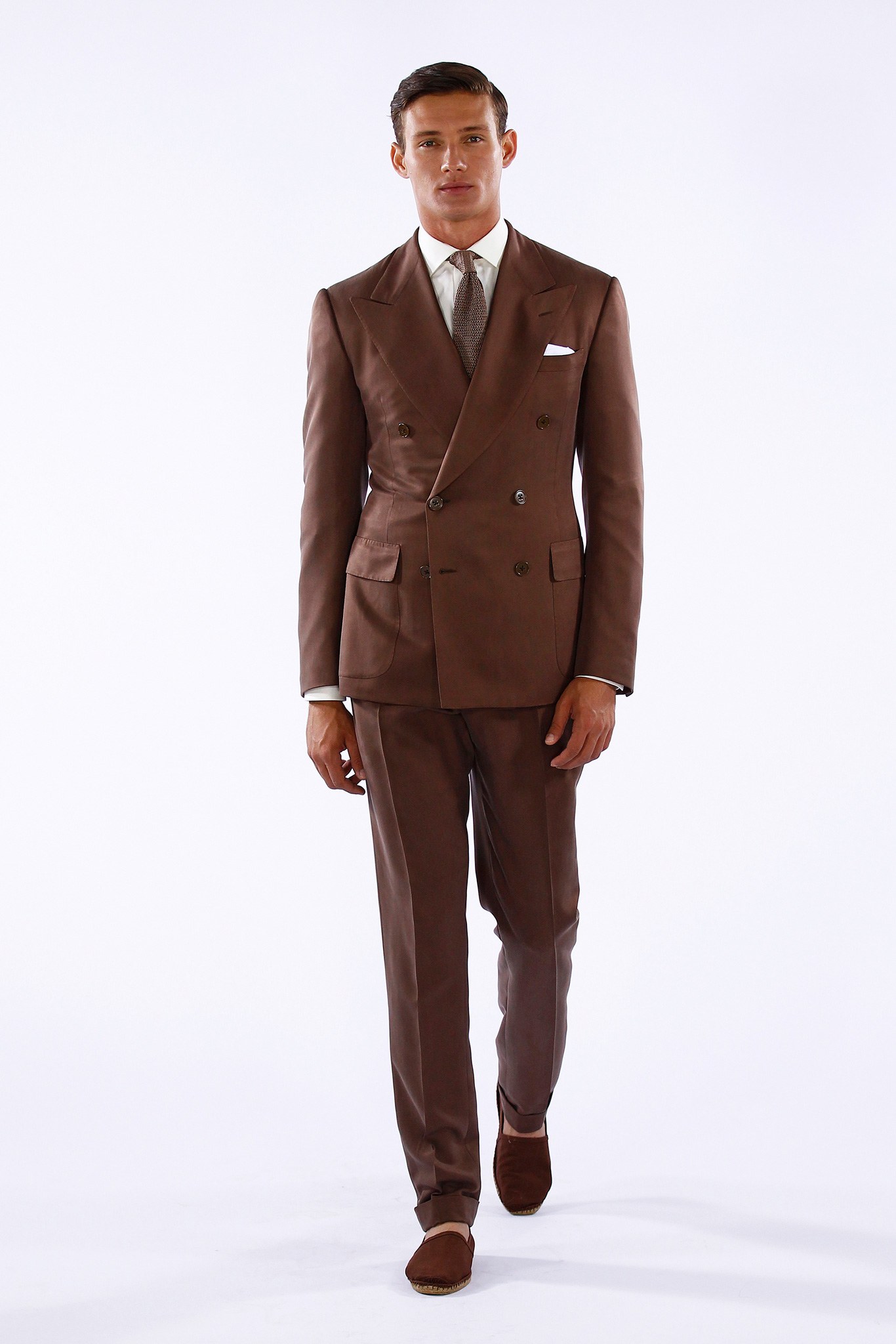 Dark brown is one of the "it" hipster colour, if ever there was one and this offering, from Ralph Lauren's 2016 collection oozes hipster chic with its mix of classic and contemporary: sleek hair, wide lapel, slim waist, fitted trousers. And the matching hickory espadrilles give off a really nice, very chilled vibe.
Looking for more information on how to dress on your wedding day? This article runs through the various wedding day dress codes and this article helps define the different types of clothing a groom might wear.